Vegan Egyptian Food: 6 Essential Dishes To Try On Your Trip
Vegan Egyptian food – is it a contradiction? An oxymoron? Isn't Egyptian cuisine all about lamb kofta, chicken shawarma and shish kebabs? And pigeon? Surprisingly, no! Turns out the Land of the Pharaohs has a lot to offer to vegan and vegetarian travelers wanting to sample traditional local dishes. Read on to find out what are the 6 essential Egyptian foods that just happen to be vegan!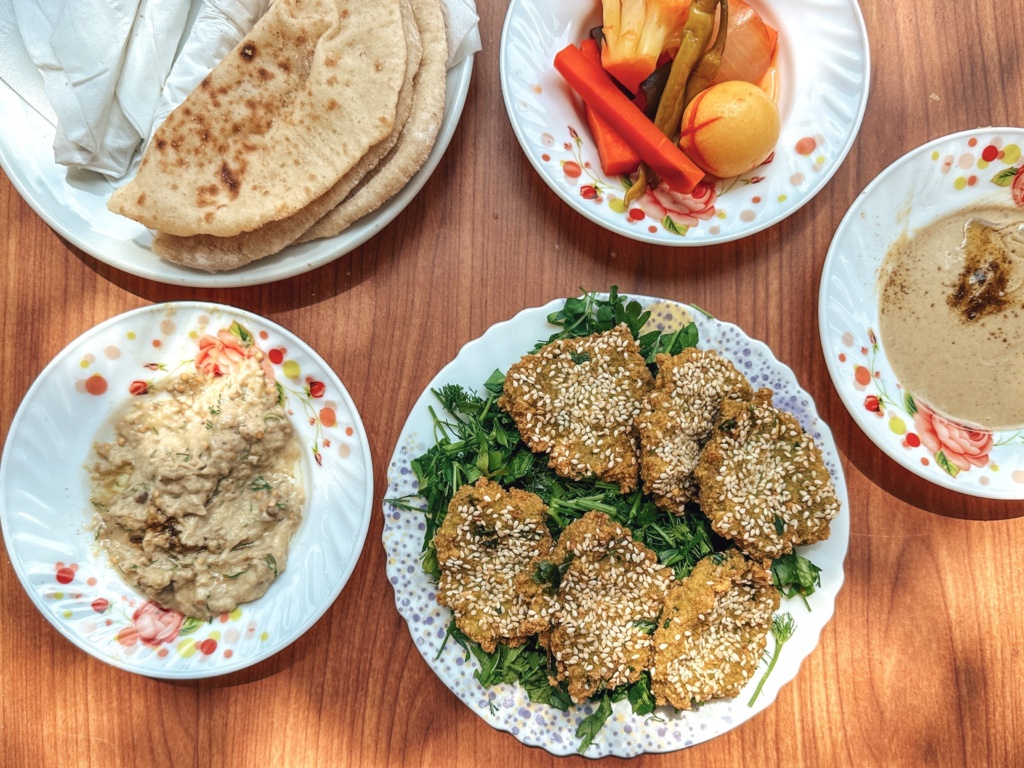 Egyptian cuisine is a cosmopolitan blend of Lebanese, Turkish, Indian, British, Syrian, Greek and Italian in Alexandria, Nubian in the South, Mediterranean and more. Yes, there are meat and fish dishes but most meals contain a plethora of raw and cooked vegetables, fresh herbs and aromatic spices, veggie soups, pickles, olives, salads, dips etc. And there is always a basket of the divine Egyptian baladi bread – sometimes made on site and straight out of the oven if you're lucky! All of this results in a vegan-friendly feast for the senses.
Siami- vegan Egyptian best kept secret
And then there is siami… Here's a little known fact about Egypt: Coptic Christians, a large chunk of the Egyptian population, fast for more than 200 days out of the year. Coptic fasting-compliant food, known as siami, is pretty much synonymous with vegan. (Except some of the fasting days when they are permitted to eat fish). No one calls it that, of course, and if you say you're vegan few people will understand the concept. Therefore, the siami term is your best friend as a vegan Egyptian food explorer.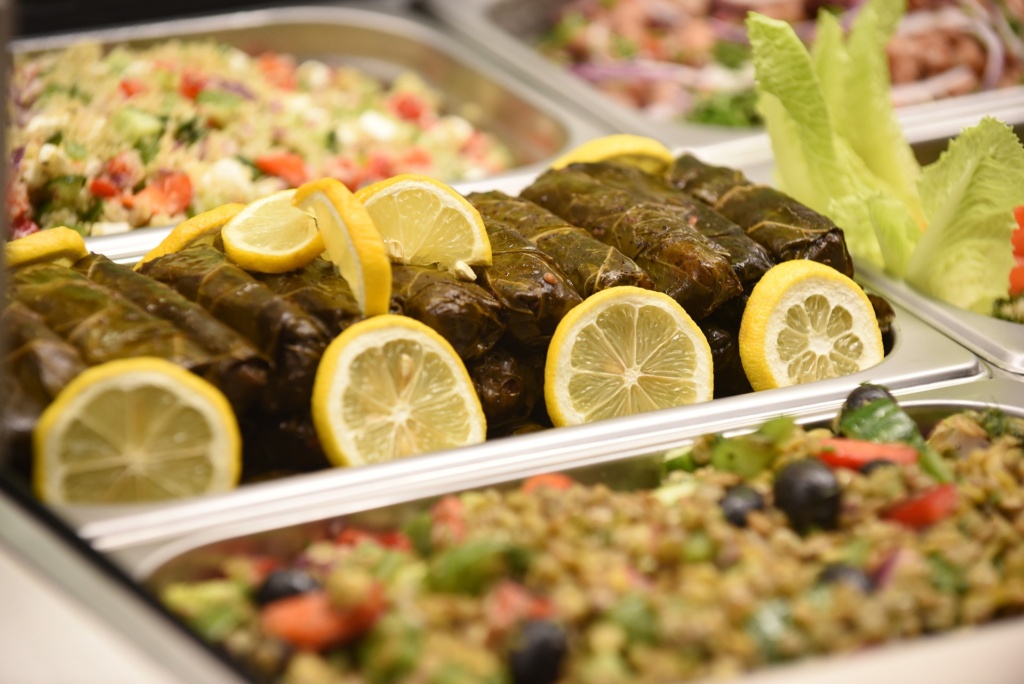 With that said, here are the essential vegan Egyptian foods to try on your trip. The first three are truly what can be described as the Holy Vegan Egyptian Trinity – unique to Egypt and an absolute must. The other 3 are more of categories of foods that you will most likely come across on your travels in Egypt. They may also be served alongside your "main order" as side dishes, i.e. mezze, but can often be a large enough meal in itself! Enjoy!
1. Tameya: Egyptian Falafel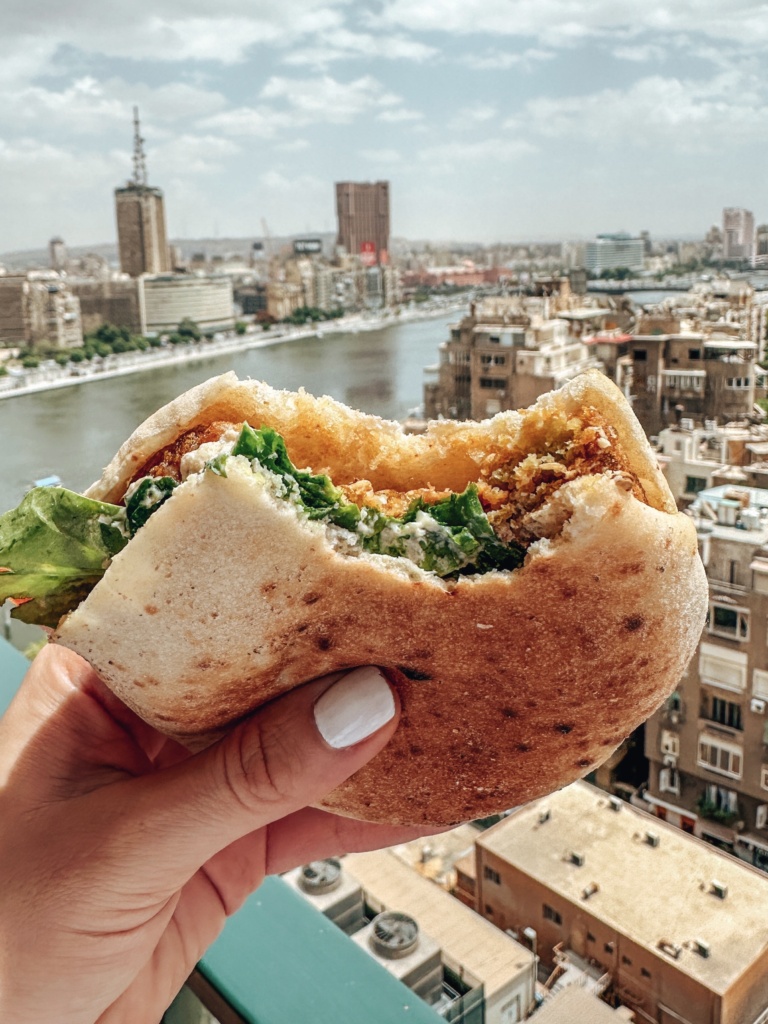 Egypt's take on falafel, but don't confuse the two! In essence, falafel is made using chickpeas, or garbanzo beans, while tameya is made with fava beans. Tameya (also spelled taamiya or ta'ameya) is shaped differently too – flatter, more like a patty, whereas falafel is usually smaller and rounder. Falafel is widespread throughout the Middle East and North Africa, while tameya is pretty much unique to Egypt.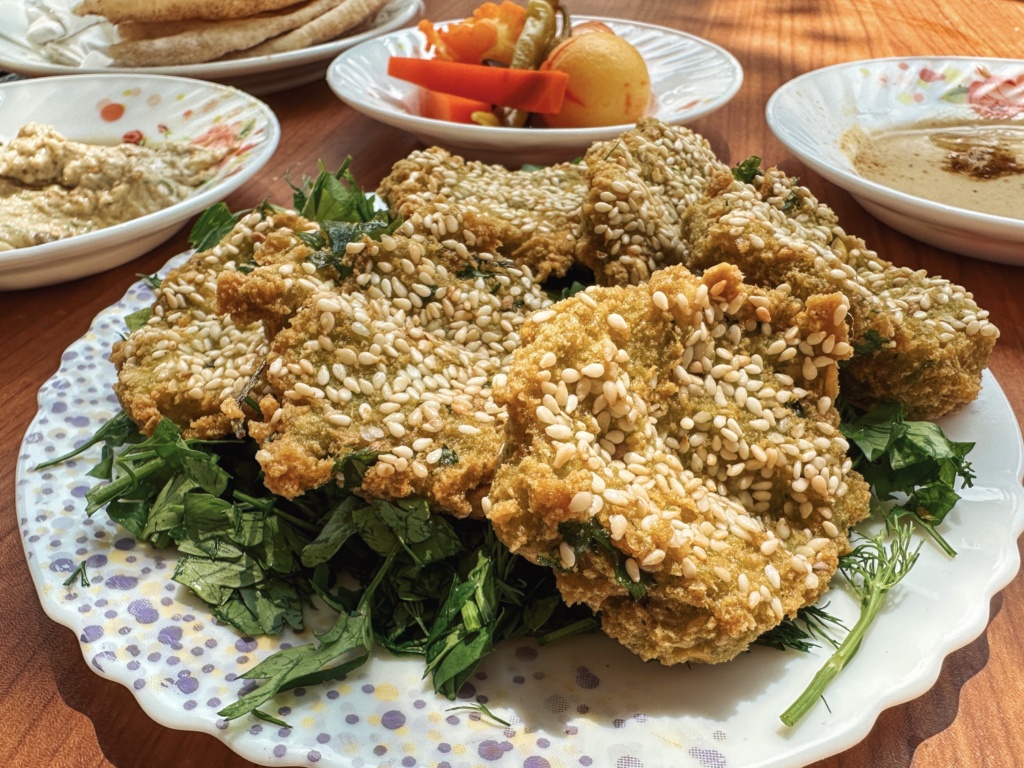 Order it for breakfast or lunch, as a plate with an accompanying bread basket and mezze, or as a ready made sandwich. The best tameya in Cairo can be found at Bashandy, Zooba and Tabali Oriental Bistro. Zooba has a particularly interesting tameya menu where you can try differnt variations such as spicy or cauliflower tameya. They also serve it with what our local guides described as "best bread in Cairo". No mean feat!
2. Ful Mudammas: Egyptian Fava Beans
Foul medames, fool or ful. Never mind the spelling. You'll find it on every breakfast and brunch menu in Egypt and you'll want to order it every single morning. Alongside tameya, ful is an Egyptian breakfast staple and a leading protagonist of vegan Egyptian food. It's cheap, hearty and delicious. Similarly to tameya, you can have it inside of a sandwich (best one we had was topped with french fries!), or in a bowl with a bread basket on the side.
You'll want to try different varieties, such as Alexandrian foul with tomatoes and bell peppers. If you're vegetarian, try it with eggs – hard boiled or scrambled. You will also find it with fava beans mashed or whole. Top it with extra virgin olive oil (vegan) or butter (vegetarian). We simply couldn't get enough of it. The best foul in Cairo can be found at the same venues as tameya: Zooba, Bashandy and Tabali. But even our hotel served good foul as part of their breakfast buffet. Try it everywhere!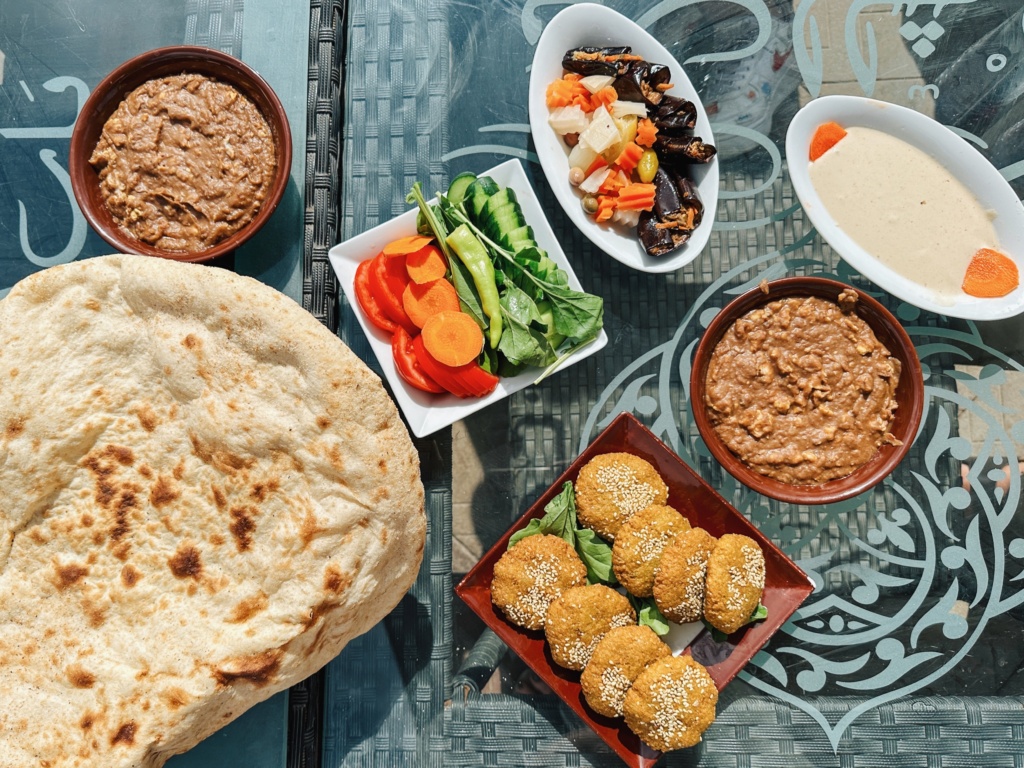 3. Koshari: Egypt's National Dish
Also spelled kushari or koshary, vegan Egyptian food scene wouldn't be the same without it. This is quite simply the food of the (Egyptian) gods. We dedicated an entire blog post to this uniquely Egyptian dish. It is so much more than a comforting, flavorful bowl of carbs. It represents the history of modern Egypt and its people. Read more about it in our post EGYPT'S NATIONAL DISH: WHAT IS KOSHARI AND WHERE TO FIND THE BEST ONE We covered every aspect of koshari in there. Some of the best koshari in Cairo, in our humble opinion, can be found at: Abou Tarek, Koshary El Tahrir and Zooba. If you find a good one somewhere else be sure to let us know, we'll save it for the next trip!
4. Eggplant: baba ghanoush, stuffed eggplant and more
You better not be allergic to eggplant or avoiding nightshades when visiting Egypt… Vegan or not, eggplant is going to be present in about a third of everything you order (or more). Even if you don't actually order it, some kind of eggplant dish is likely to appear on your table sooner or later. Baba ghanoush, pickled eggplant, stuffed eggplant, stewed eggplant (Sicilian caponata style). Cold, hot, you name it – they probably make it out of eggplant in Egypt.
The eggplant mezze are everywhere, they accompany everything and they are all absolutely delicious. As a main dish, we enjoyed a couple of eggplant bakes (moussaka or tagine style). If you make it to the 9 Pyramids Lounge by the Giza pyramids, this will be your best entree option.
5. Dips: bessara, hummus, tahina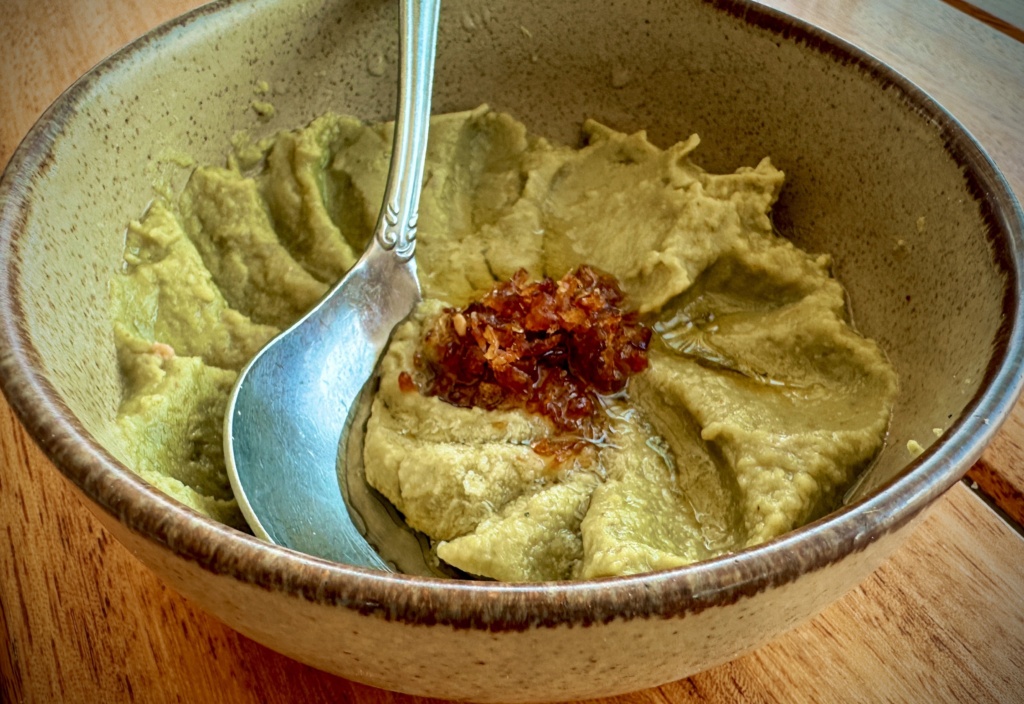 Intolerant to legumes or seeds? See above. You're in trouble in Egypt. Hummus and tahina (what the locals call tahini i.e. creamy sesame dip), will come with absolutely every meal. And it will be some of the best hummus and tahina you've ever tasted. In fact, I don't think I had ever tasted real tahina before coming to Cairo. Each bowl tasted like made from scratch – which it probably was. None of that jar stuff.
This is what we meant when we said that mezze can be a meal in itself, especially when you're a vegan. Give us a basket of fresh Egyptian bread and a bowl of hummus and tahina and we're good! Lunch sorted. It's like a big slice of foccacia with a bowl of olive oil in Italy, or a whole fresh baguette with fresh country butter in France, or a thick slice of sourdough in Poland or…. I digress.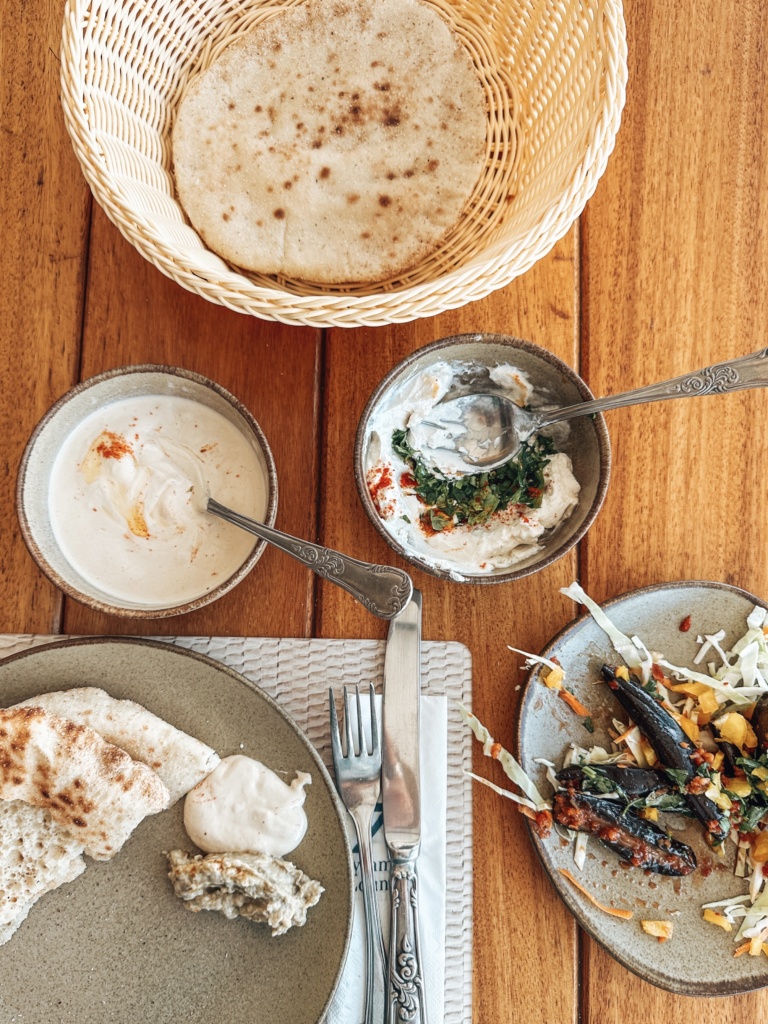 Enjoy your hummus and other dips when in Egypt, and keep an eye out for bessara – a fava bean dip which looks just like guacamole and is equally addictive! We found ours at the 9 Pyramids Lounge. Our favorite tahina was at Zooba – hibiscus flavored!
6. Salads: tabbouleh, fattoush, oriental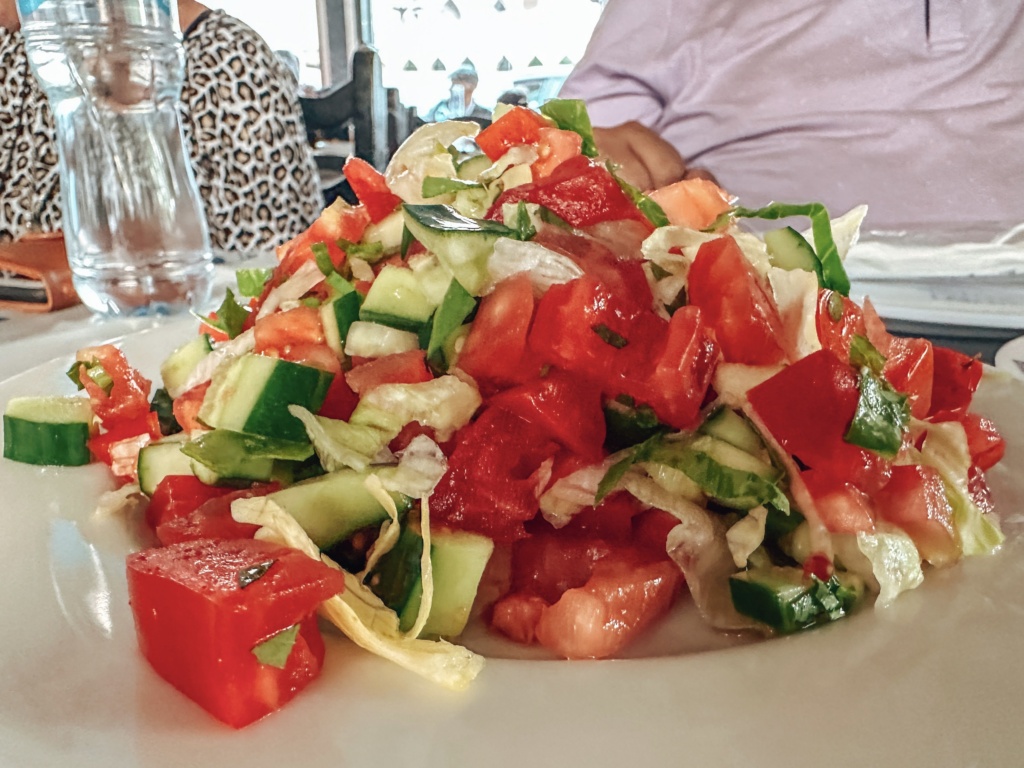 The Nile Delta produces abundant vegetables so don't underrate the simple mixed salad when in Egypt (often described as "oriental" on the menus). Fattoush – its zesty Lebanese cousin – is particularly worth ordering. As is tabbouleh – the Middle Eastern staple consisting of chopped tomato, cucumber, bulgur and tons of fresh parsley.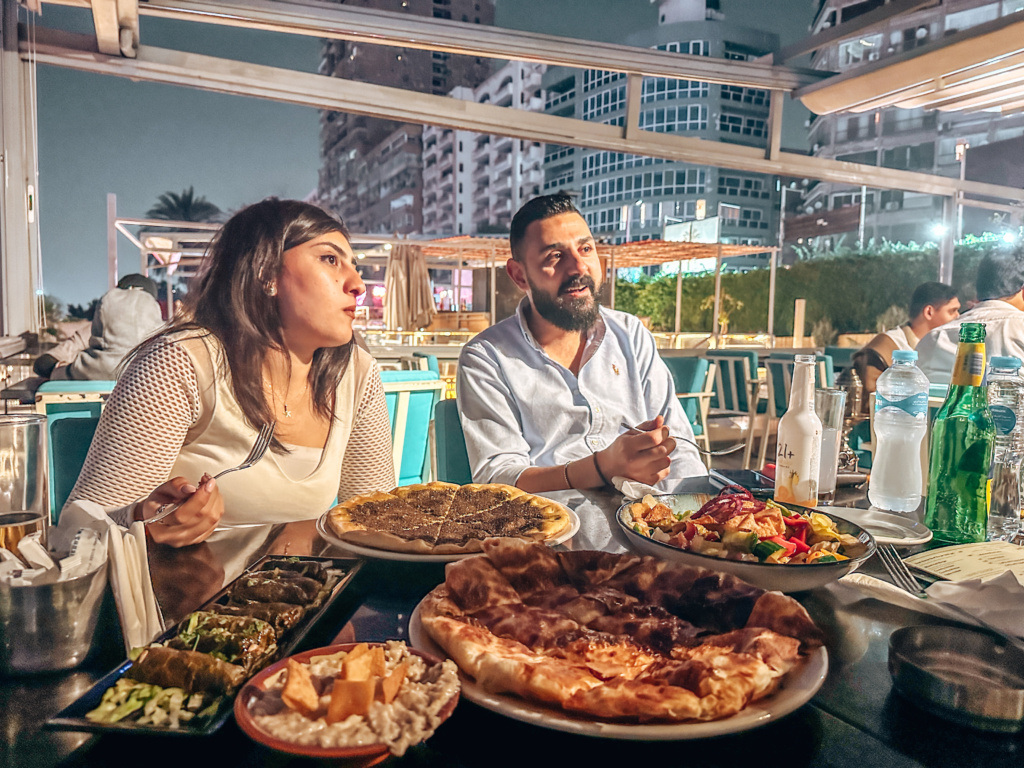 We had many scrumptious salads during our time in Egypt, it's hard to recommend where to eat them because they are mostly served as a side dish. One that stood out was fattoush salad at Halawa We Zataar – a lovely venue on the Nile which also has a delicious vegan zataar flatbread (see photo above) and is one of the few places that serve alcohol if you're craving a cold Stella. Shout out to Maria and Andrew who showed us this great venue! Merci 😉
Vegan Egyptian food – also look out for: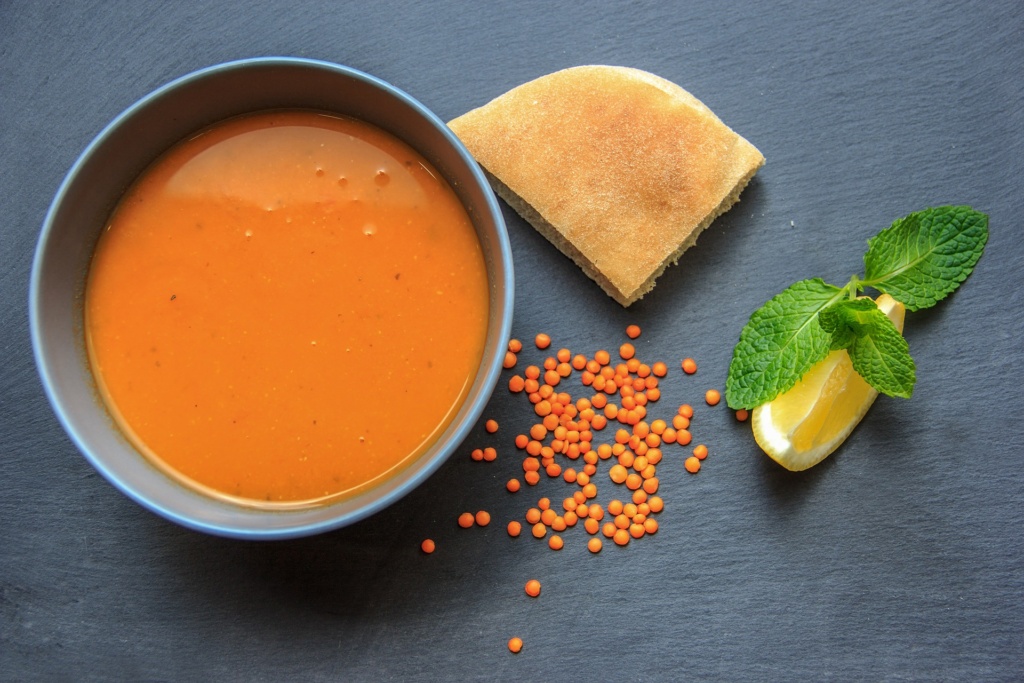 Soups: lentil (shorbet ads) and molokheya
torshi pickles- pickled vegetables served with pretty much every meal;
warah enab – stuffed vine leaves, not listed above because it's more commonly prepared with meat but you can find vegan versions, especially during fasting periods;
mahshi – as above, except instead of grape leaves various vegetables are used for stuffing, typically zucchini, eggplant or bell peppers;
vegetable or mushroom feteer bread – make sure there is no cheese, it's also possible the bread itself is made with butter so do check;
rice with nuts and raisins (or "oriental" rice) – a delicious accompaniment to a main meal;
flatbread with zataar, aka a fragrant mix of Middle Eastern spices;
french fries with tahina (!) – tasty local treat, you can find those at Zooba;
seasonal fresh fruit – watermelon is particularly beloved by the locals;
mango juice sold in plastic cups – it's pretty much a smoothie, with whole mango chunks – to die for!
fresh dates when in season – most succulent meaty dates you'll ever try!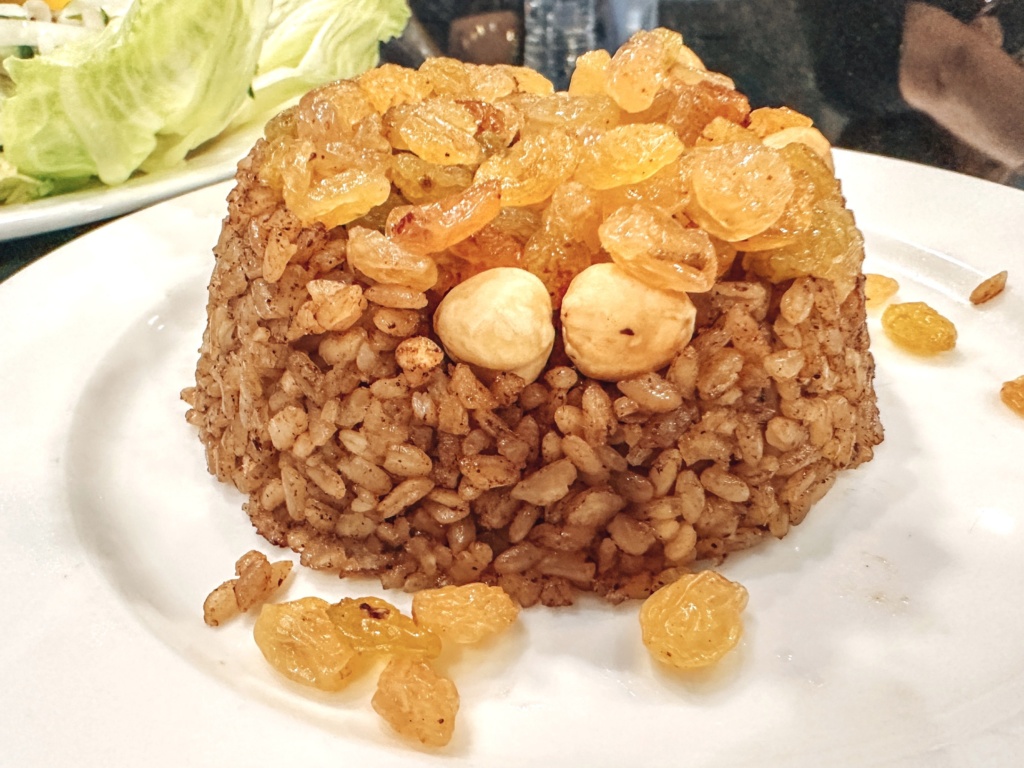 Side note: you will be surprised how many spelling versions of every ingredient and dish name there are! Same goes for restaurant names. The reason is that everything is translated from the Arabic alphabet which doesn't always have a literal equivalent. So be patient with the Egyptian menus while they figure out whether it's tabbouleh, tabuli, taboulah or tabbouli. 😉
Have you been to Egypt? Or an Egyptian restaurant at home? Have you tried any of the above dishes? What was your favorite? Let us know in the comments below!
You might also like: VEGAN EATS IN NEW YORK CITY: BREAKFAST, LUNCH AND DINNER, BEST VEGAN FOOD IN HILO, HAWAII: 25 PLACES YOU SHOULD TRY!, WE ATE ALL THE VEGAN CURRYWURST IN BERLIN SO YOU DON'T HAVE TO