Vegan Eats in New York City: Breakfast, Lunch and Dinner
Long over due friends: your quick guide to vegan eats in New York City! It's easy to eat as a vegan in New York. Not only does the Big Apple have some of the highest concentration of vegan restaurants in the US, but the vast majority of venues offer plentiful vegan options too.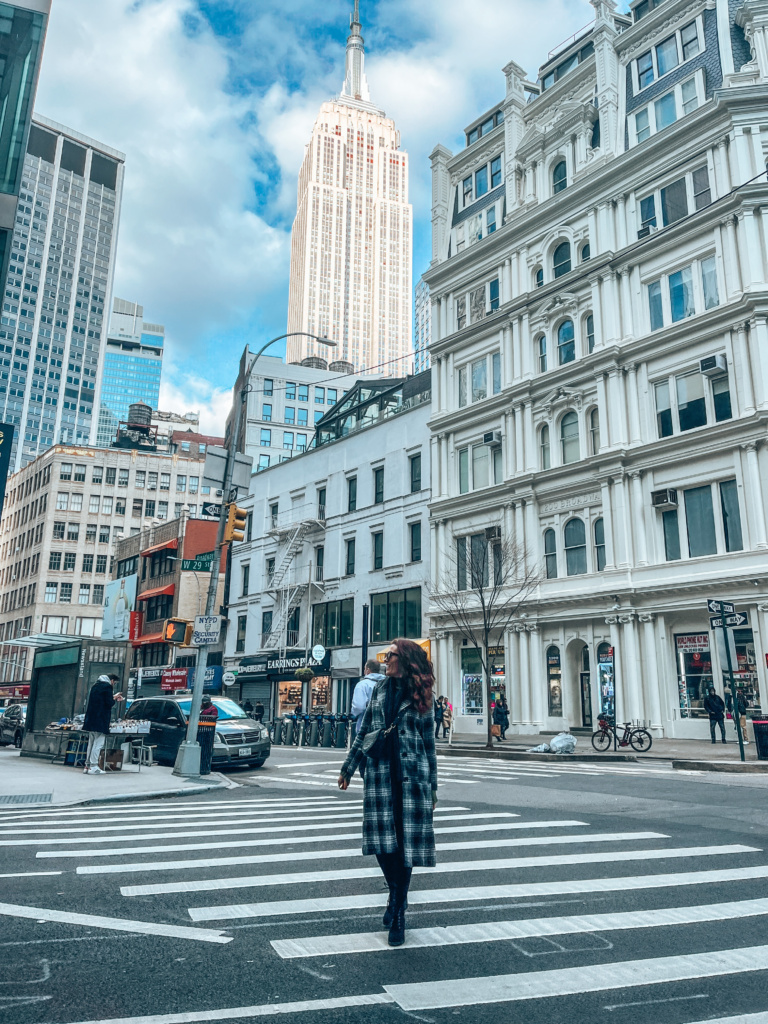 Since we usually stop in NYC for relatively brief business visits, we thought it would be helpful for other travelers like us to put together a quick guide to New York classics – veganized. Shout out to Diana from Vegans, Baby, for recommendations!
Here is what to eat in New York City for breakfast, lunch and dinner as a vegan:
Breakfast
Bagels at Tompkins Square
Whatever your NYC itinerary, do not miss Tompkins Square Bagels. If you can only visit one bagel shop while visiting the Big Apple, make it this one. All the bagels are freshly baked on site. In fact, you can watch them going in and out of the oven. You won't believe the super fast rotation. (Pro tip: go early to avoid lines). Whether you're vegan or not, they have just the bagel for you.
Amazingly, their cream cheese offering includes about 8 types of tofu based vegan cream cheese at any one time. We were tempted by the deliciously sounding sun dried tomato or a classic scallion, but ended up opting for the artichoke cream cheese. That, paired with the fresh-out-of-the-oven pumpernickel bagel, proved to be a winning combo! If you follow us on Instagram, you know that after taking the first bite we dubbed it "life changing", no less. It was simply perfect. If you ever try it be sure to let us know via IG DM or in the comments below!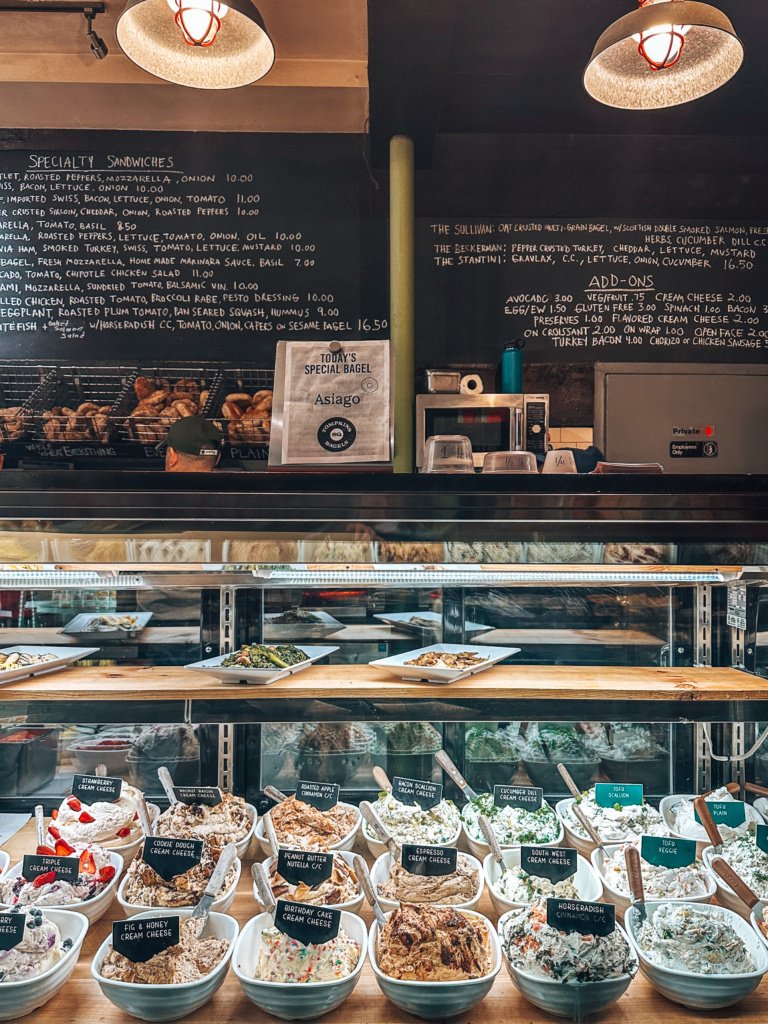 Alternatively try: Scallion Tofutti at Bagels and Schmear in NoMad.
Elevensies
Pizza Slices at Zazzy's or Paullie Gee's
If you never heard of the concept of elevensies, go back and rewatch Lord of the Rings. Arguably though, it's not an invention of Bilbo Baggins but the genius lunch ladies at Gaby's European kindergarten! Anyhow, you can't leave New York without grabbing a pizza slice on the go. It's the law. Pizza slice shops abound on every corner of New York City.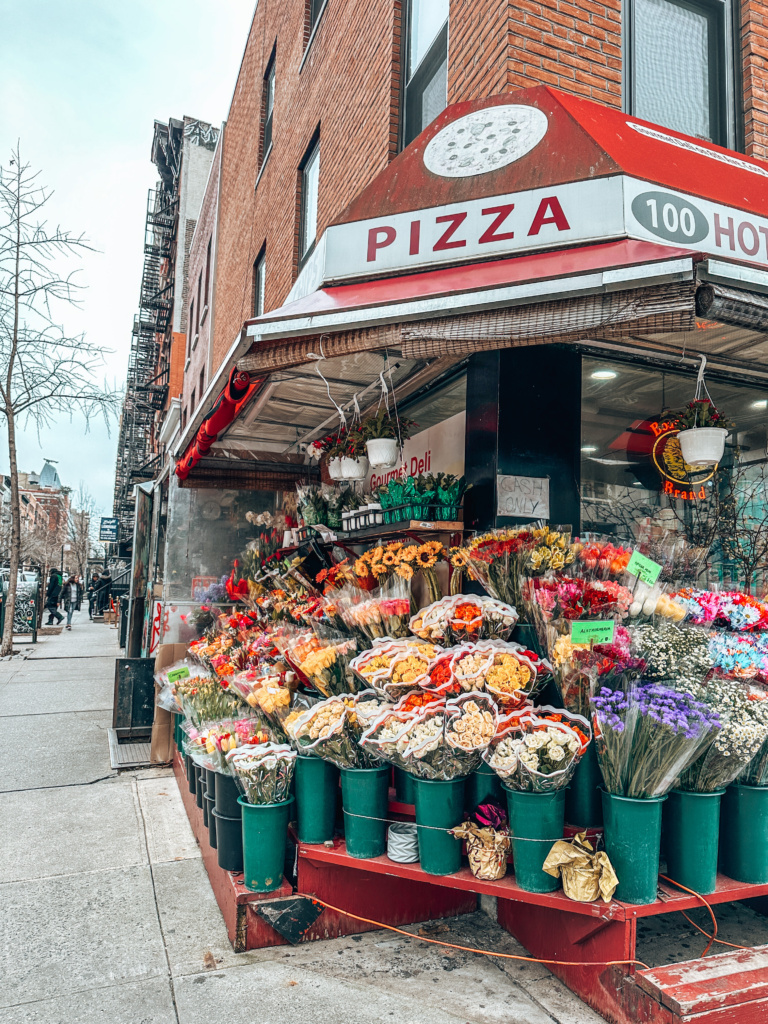 That said, finding a really decent slice, and a vegan one at that, takes a good deal of local intel. We've done the research for you and asked around. The winner is Zazzy's cheese slice when in Manhattan, and Paulie Gee's (4 vegan varieties to choose from!) when in Brooklyn. Save yourself time and head straight there! You're welcome! 😉 Pro tip: Zazzy's also does vegan meatballs! The chef is a fist generation Italian American bread maker so rest assured he takes his pizza dough seriously!
You might also like: WE ATE ALL THE VEGAN CURRYWURST IN BERLIN SO YOU DON'T HAVE TO , PLANT BASED HAWAII: 10 BEST VEGAN EATS IN KONA, BIG ISLAND
Lunch
Burger at Smashed or Jerrell's / Sushi at Beyond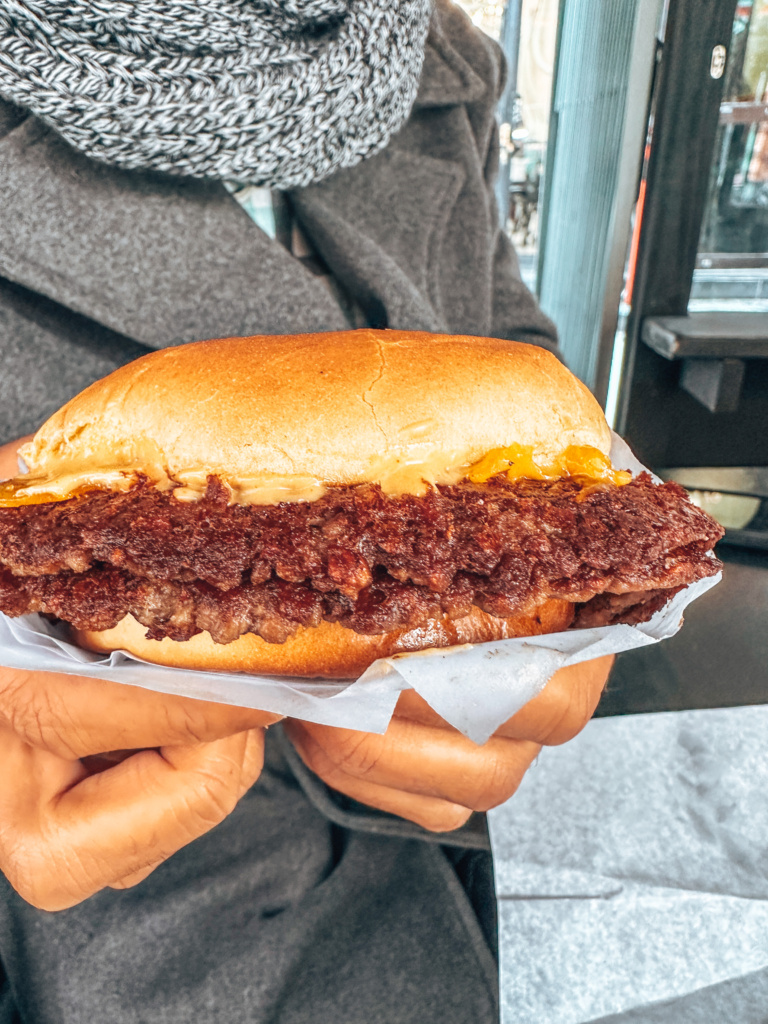 Originally, we set out to find a good veganized version of the traditional New York style hot dog. To no avail. If you know of a worthwhile vegan dog – please do let us know. Meanwhile, we've settled on vegan burgers instead. Our favorite so far has been a double smashed burger at Smashed in the Lower East Side. (Make it single, double or triple. You can also add truffle! Check out their Instagram if you're not convinced!).
However, we heard truly amazing things about Jerrell's Betr Brgr. In fact, our friend Diana from Vegans, Baby believes it to be the best vegan burger ever. No mean fete! Unfortunately we didn't have time to venture out to Soho on our last super quick visit but Jerrell's is top of the list for next time!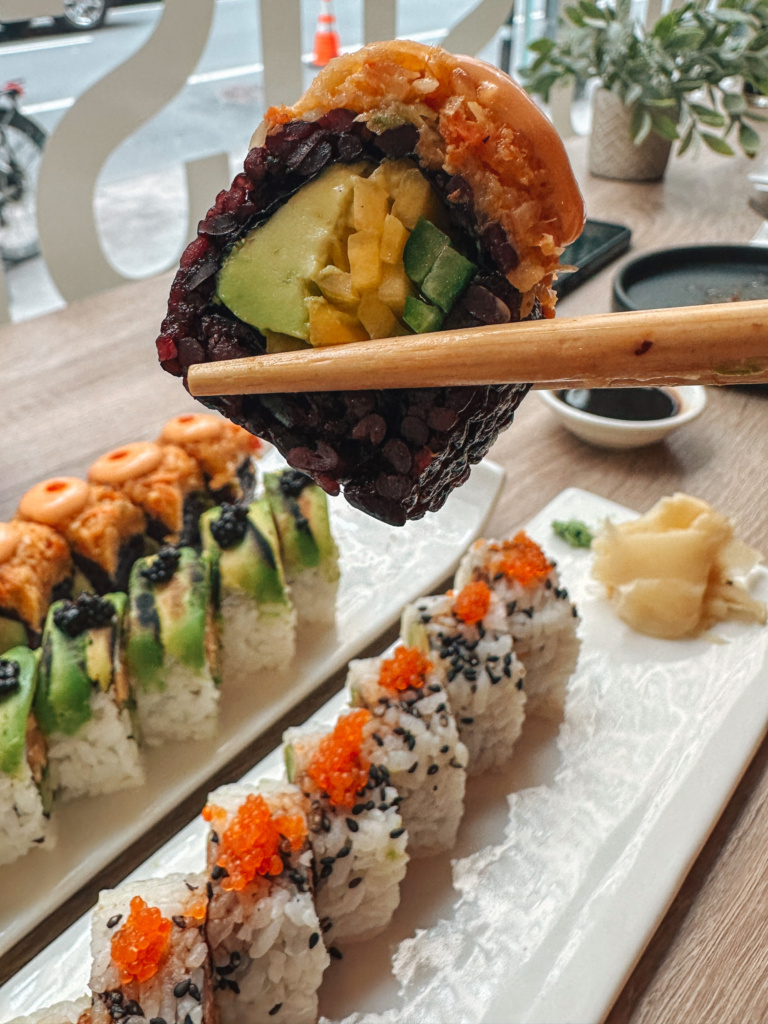 Alternatively, try plant based sushi at Beyond Sushi. All of their sushi is completely vegan, and so are the comforting bowls, bao buns and dumplings (try truffle shiitake!). We tried several different rolls and enjoyed all of them. Definitely recommend scorched avocado, jackfruit "crab" and wild rice mango roll. Lunch is the time to be there thanks to the excellent value lunch specials between 11:30 and 3pm. They also deliver to your hotel through all the usual food delivery apps! Truly, one of the best finds for vegan eats in New York City.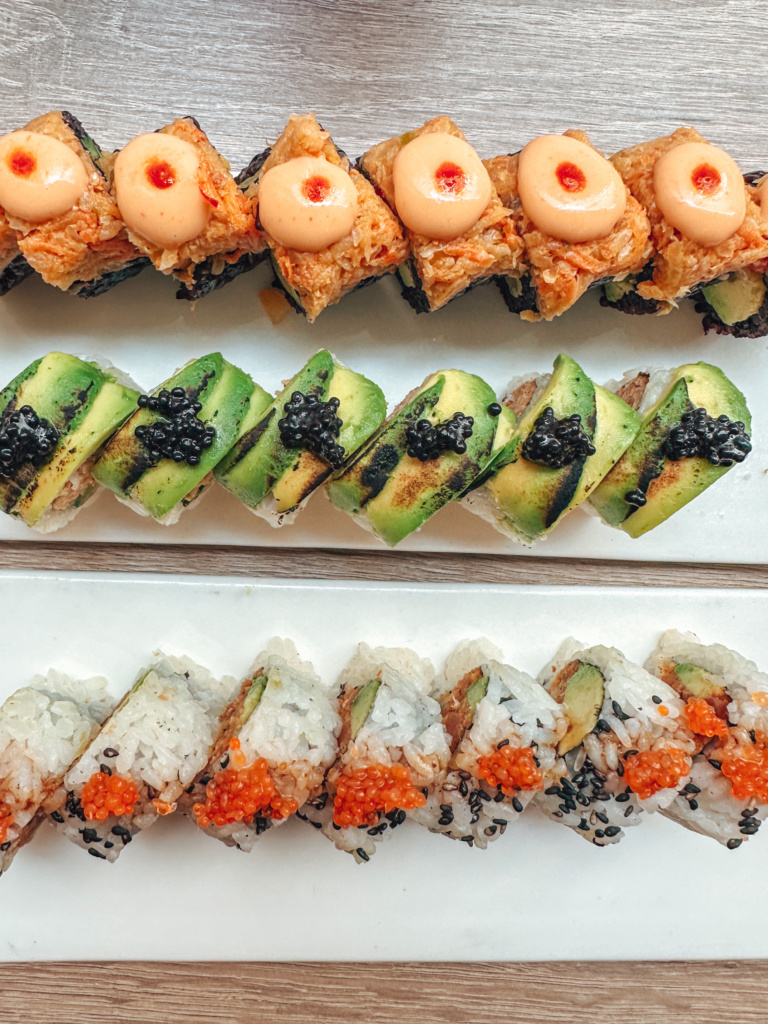 Dinner
Creative farm to table fare at abcV…
Few would argue that New York is America's fine dining and high end restaurant capital. Take advantage of the Big Apple's mind blowing eating out scene and treat yourself to a dinner at one of the city's most cutting edge venues. Our two favorites include abcV and Family Meal at Blue Hill.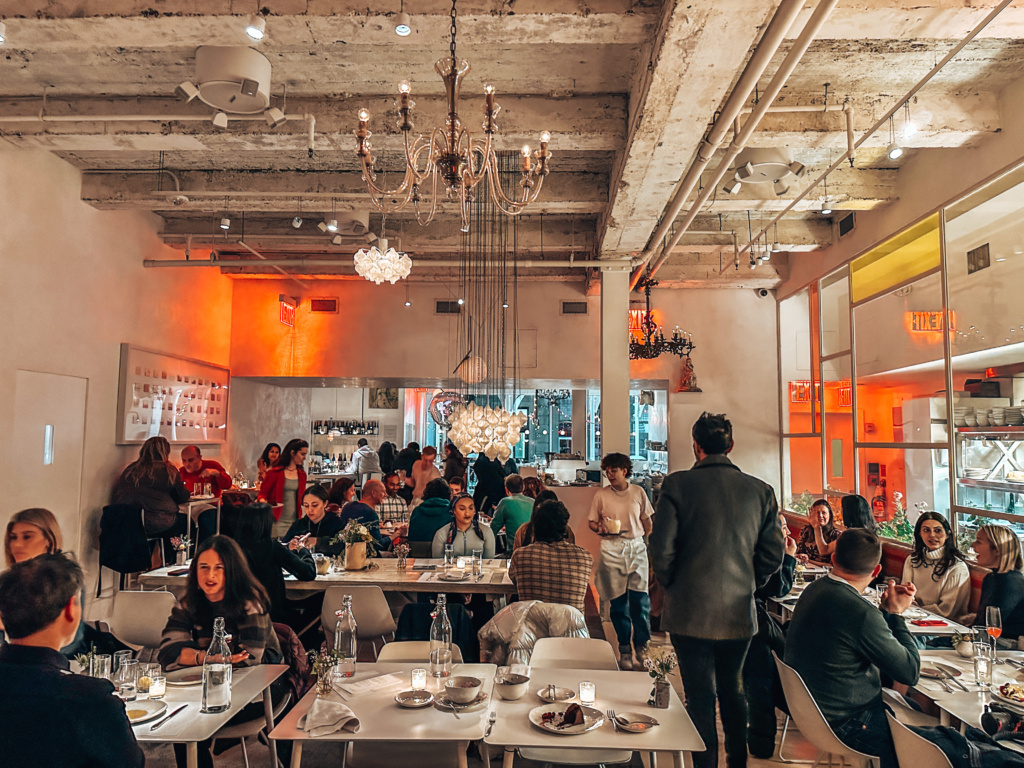 First up, abcV, the plant based child of Chef Jean-George, exists to, as per their website, "serve, inform and inspire a cultural shift towards plant based intelligence, through creativity and deliciousness. Offering high vibration foods, embracing balance with beauty wellness wisdom & love to nurture our personal and planetary ecosystems."
Based on our dinner, they seem to deliver on the promise. Without a doubt, abcV is one of the leading vegan restaurants in the US. Be sure to book a table and don't miss their carrottini (carrot and ginger martini – delicious!). The menu changes with seasonality of ingredients so we'll be going back again when in NYC next. Already can't wait to see what's new.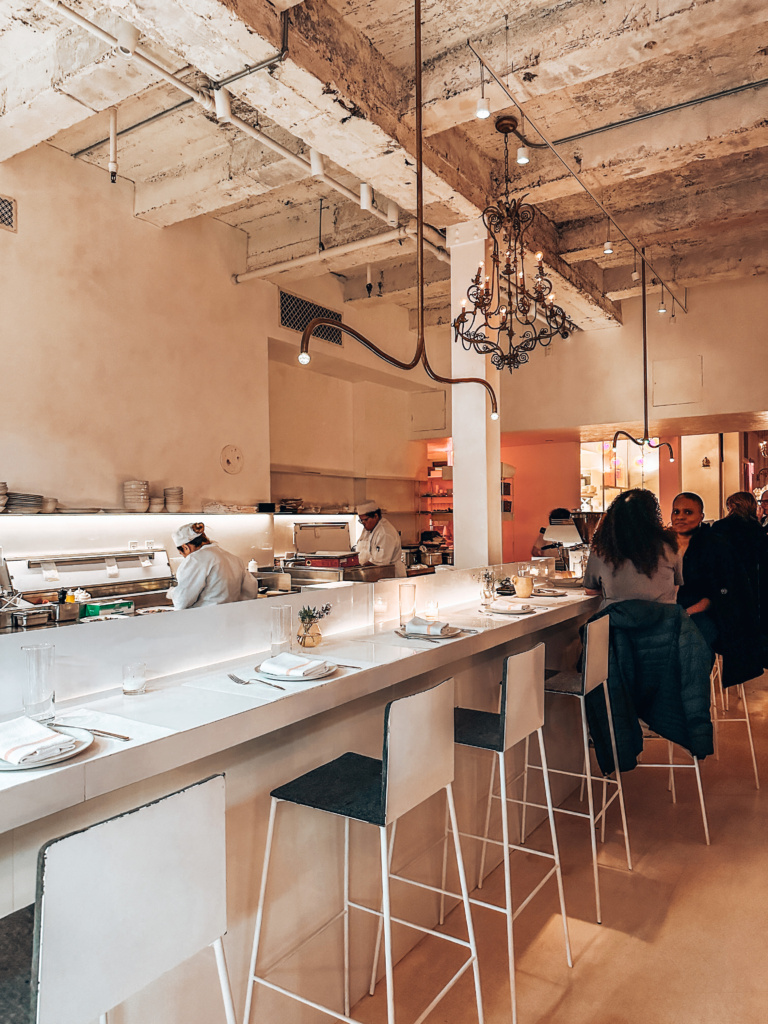 …or the vegan tasting menu at Blue Hill
As for the second suggestion – Family Meal at Blue Hill – we may not be going back so fast because the menu price is more prohibitive. At $140 per person, it's a special occasion kind of dinner. (We celebrated Tony's birthday and it was the perfect treat.) Nevertheless, the multi course seasonal tasting menu with ingredients freshly harvested at the upstate Blue Hill farm is 100% worth the price tag.
It is the true epitome of modern farm to table dining. In fact, we would argue that Chef Dan Barber is one of the country's pioneers of farm to table as a concept. He's also a true revolutionary in the realm of food sustainability. We've been following his work for many many years, way before he was awarded his first Michelin star (he now boasts two).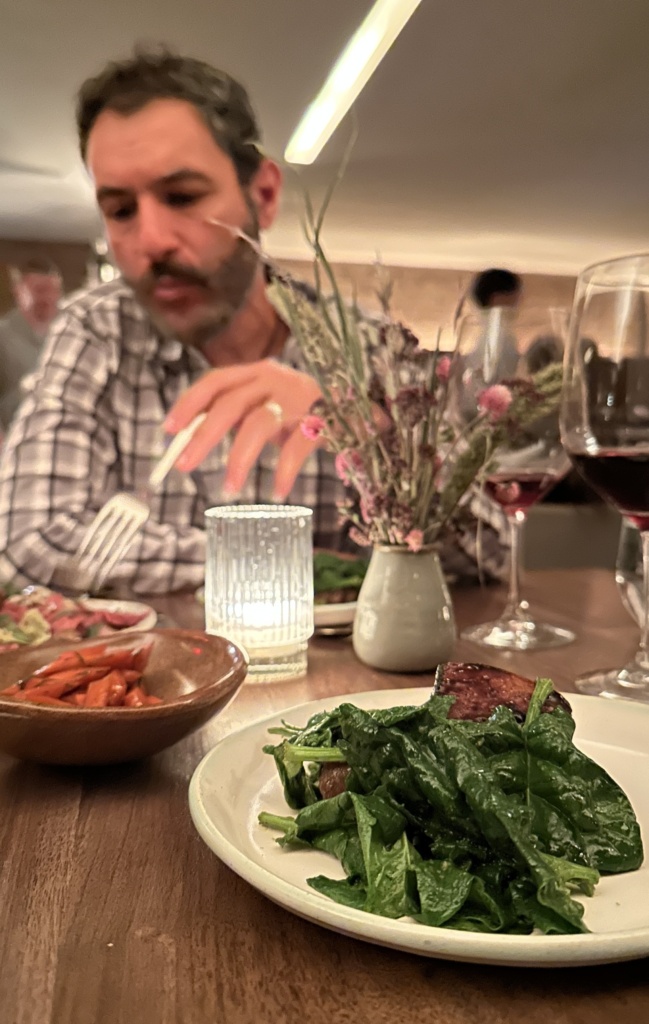 Pro tip: be sure to watch the Dan Barber Chef's Table episode on Netflix before dining there. It'll give you a better understanding of his food philosophy and will sure put your dinner experience in a broader context. Yes, a fully vegan tasting menu is available.
---
Did you eat at any of the above? Do you know of other exciting vegan eats in New York City? Let us know in the comments below or send us a DM! Bon apetit friends!