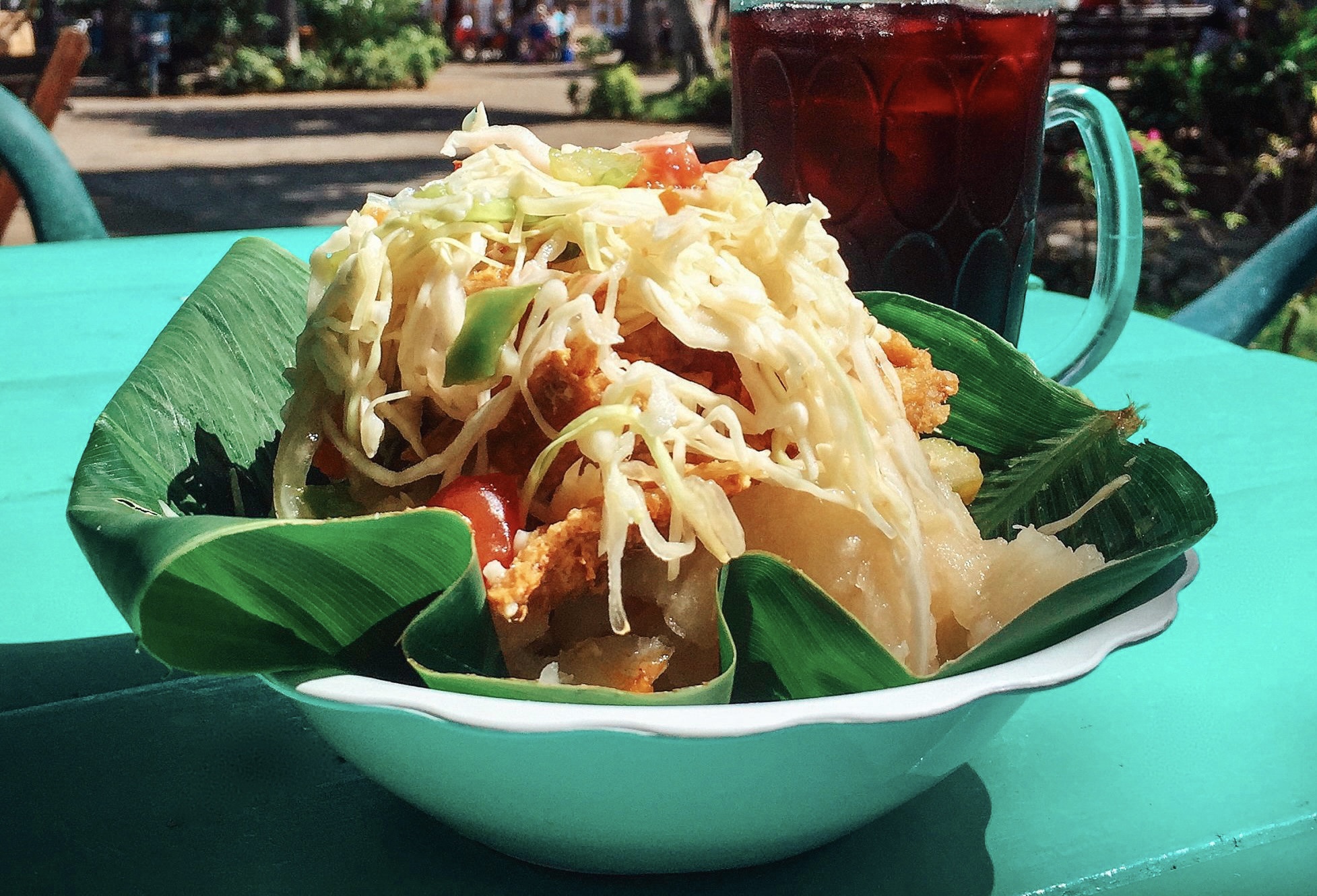 What To Do And Eat in Granada, Nicaragua
Wondering what to eat in Granada, Nicaragua? Stick around! We bring you all the highlights of local flavors and eco-friendly things to do!
Is Nicaragua bound to catch up with Costa Rica as nature-lover's paradise? This stunning Central American country seems to be gaining in popularity by the month. Indeed, many see it as "the new Costa Rica", only less touristy and more affordable. Its Emerald Coast recently dubbed by CNN Travel 'a hidden jewel', Nicaragua is definitely a strong competitor for the title of the new ecotourism hotspot.
Land of Lakes and Volcanos
With 24 volcanoes and countless lakes, rivers, and lagoons, Nicaragua (the word meaning 'united with the water') is known as the "Land of Lakes and Volcanoes". Only in Nicaragua can you navigate through rivers and lakes from the Caribbean to the Pacific, because here the waters of the Río San Juan meet Lake Nicaragua.
With a wide assortment of landscapes and habitats that allow for many different types of vegetation and animal species to flourish, the country is proud of its huge ecological diversity offering more than 70 unique eco-systems. In Nicaragua you will discover 7% of the world's bio-diversity (!) and learn why Nicaragua is labeled "the second lung of the Americas."
A land of peace and poets?
It is a democratic state whose people proudly treasure newly gained stability and independence. Historically, the western region of the country was colonized by Spain, while the east was once dominated by the British and its present day culture is similar to that of the Caribbean nations.
The struggles through more recent history include the fight led by the "general of the people" Sandino against the intervention of the United States in 1927, and the Sandinista People's Revolution against the Somoza dictatorship, which led the way to democracy and solidarity in Nicaragua. It is in fact one of Central America's safer nations for travel, based on 2017's Global Peace Index.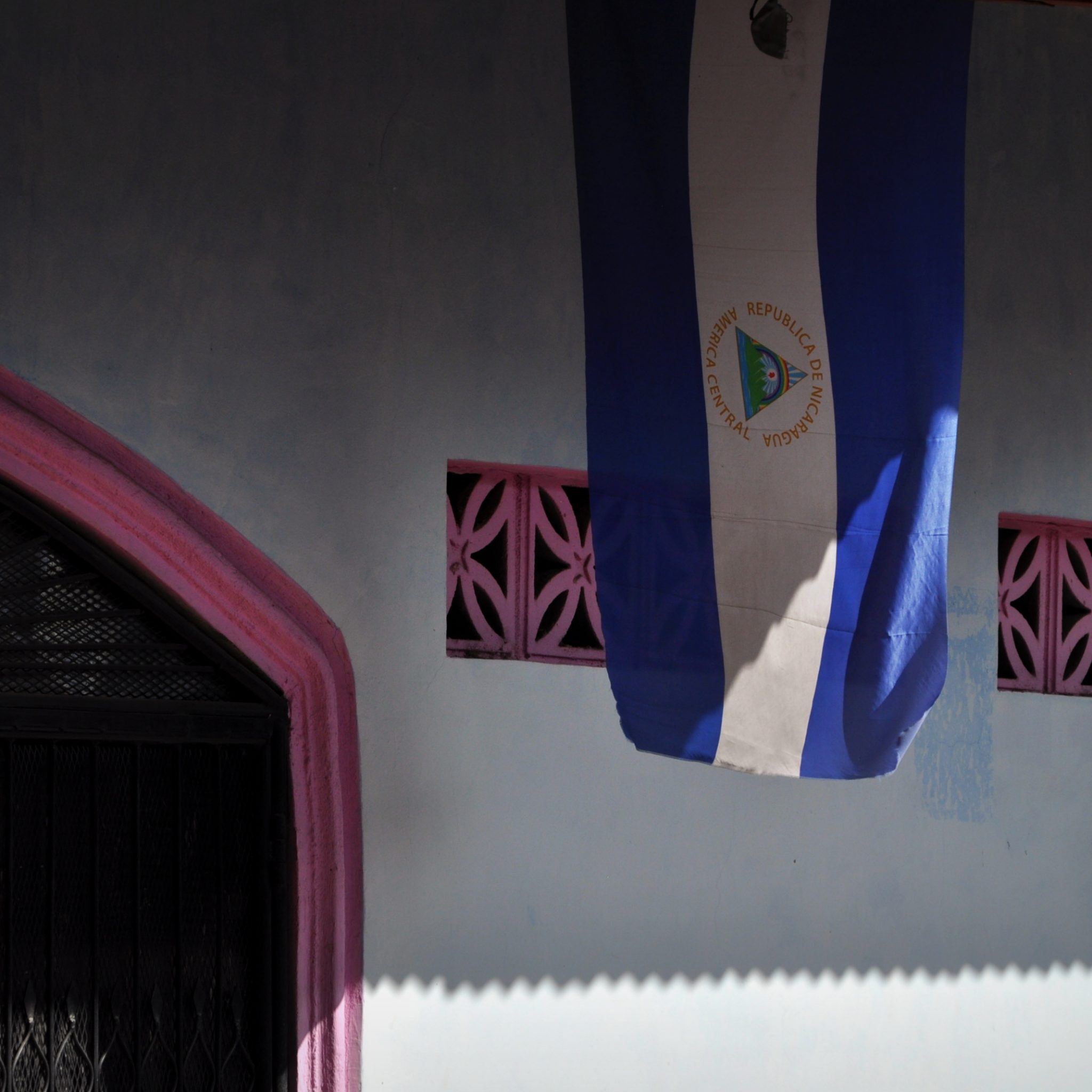 The merging of different cultures across centuries have resulted in a creative and lively culture. Nicaraguans are known for their natural warmth and hospitality.
The country is recognized as the land of poets, and the most famous of them – Rubén Darío (a boutique hotel named after him is one of the prettiest lunch spots in Granada) is the father of Spanish-American literary modernism movement.
The rhythmic marimbas and folkloric dances give vibrancy to our fiestas across the country and the beautiful work of our skilled artists spreads an understanding of our history and nature.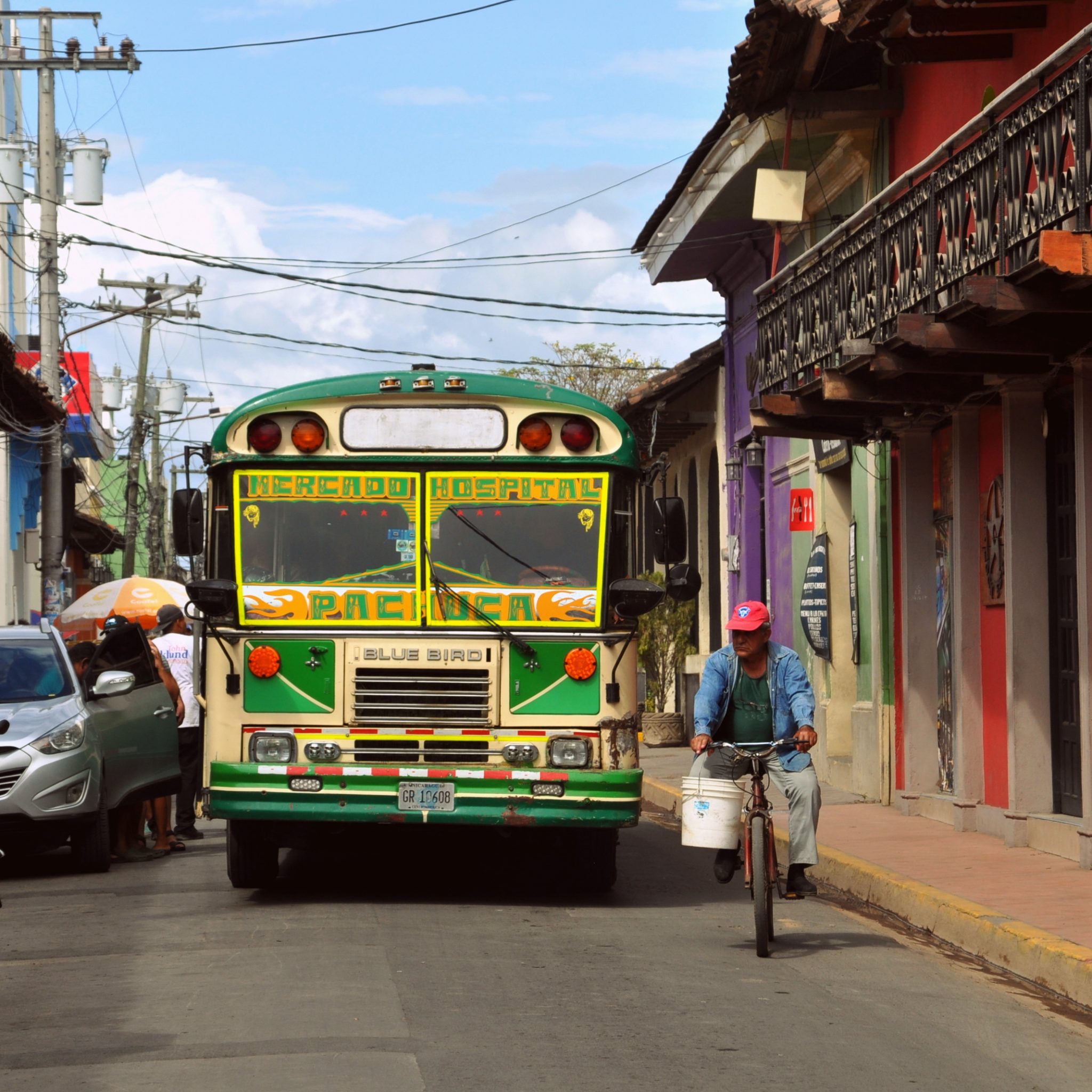 The magic of Granada
Granada, while not the country's capital (that's Managua), is by far the most visited. One of the oldest cities in the Americas, it has been shaped by influences from indigenous peoples, Spanish conquistadors, Dutch, British and French invaders, as well as pirates (including Captain Morgan himself). Granada is oozing with colors, Spanish colonial charm, baroque and Moorish aesthetic influences.
Melting pot of cuisines
Many who visit fall victim to the charm and extend their stay, often indefinitely, which has resulted in a surprisingly cosmopolitan feel and a melting pot of cultures and cuisines. We love rice & beans, who doesn't, but there's only so much gallo pinto one can take 😉
A breakfast of fluffy pancakes or an evening treat of Spanish tapas with a Latin twist (do not miss Bocadillos bar at the historic hotel Casa San Francisco), made possible by the presence of the many expats, is only one of the positive sides of Granada's growing multiculturalism.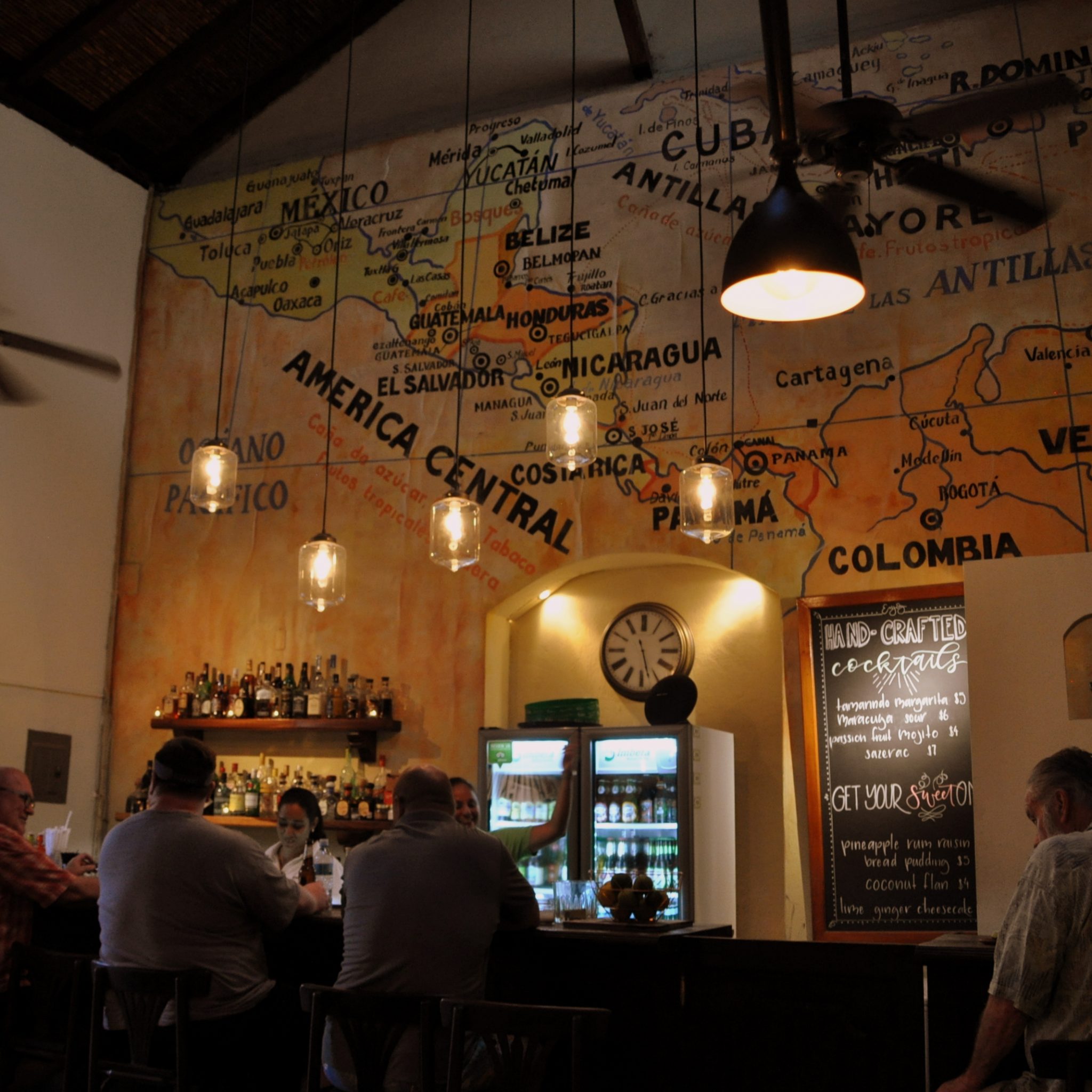 The city is newly rejuvenated, thanks largely to tourism (and expat) dollars. There has also been some substantial community building efforts, which added even more to the already laid back vibe of the Nicaraguan people (some of the happiest in the world, reportedly) and you have quite possibly the most relaxed – and relaxing – city in Central America.
It is also an excellent base to explore the area and its many natural wonders, making it the perfect combination of ecotourism and city life.
Something for nature lovers…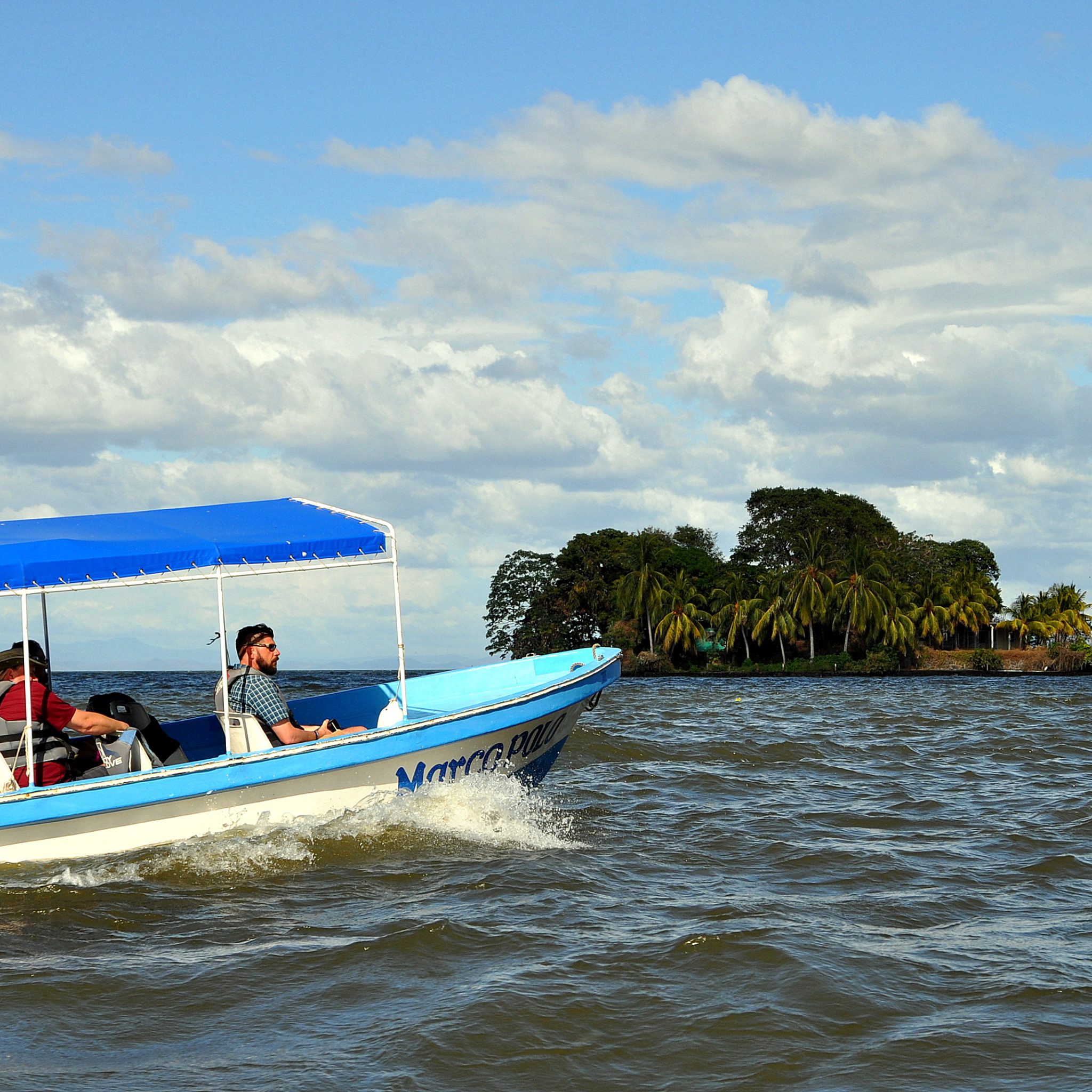 The majestic dormant Mombacho volcano renowned for excellent hiking and covered in coffee plantations and lush cloud forest is right next door. So is the active Masaya volcano, most impressive at night.
Kayaking and other water sports can be enjoyed around the shores of calm Lake Nicaragua. Its waters are also ideal for a good swim. The easily accessible archipelago of over 300 small islets – 'Las Isletas', is one of the most visited natural attractions. Book an afternoon boat tour with Abdalah Tours to catch a bonus sunset over the lake.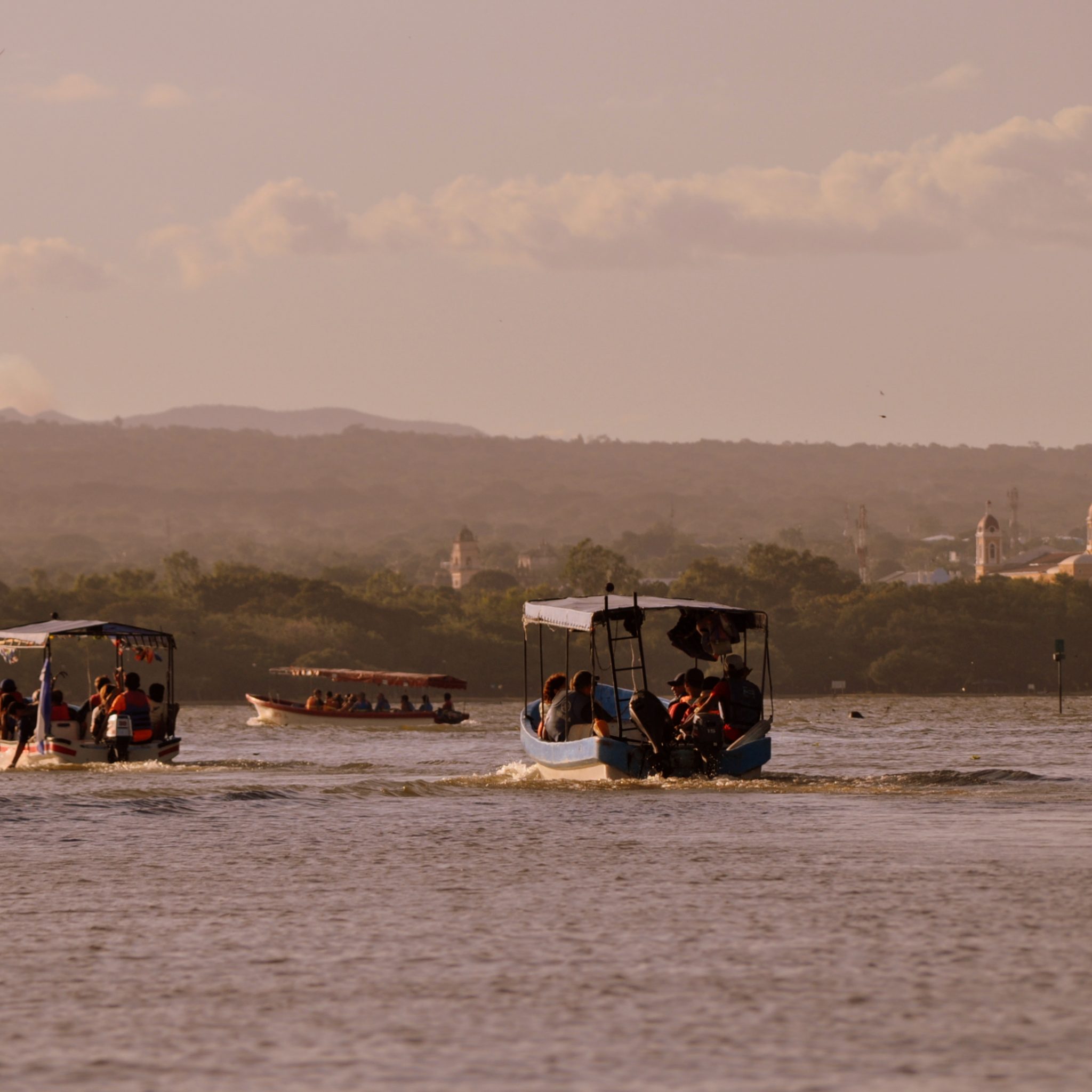 Another fascinating lake – clear blue crater known as Apoyo Laguna – can be easily reached from Granada as a day trip. For adrenaline junkies there is some great value zip lining (overlooking the beautiful valley of Cocibolca). If you're after something more niche, why not try volcano boarding. Imagine whizzing down a 728m slope of black volcanic dust at great speed!
There's also the enigmatic Zapatera Archipelago, which preserves part of its forest and an archaeological pre-Columbian treasure. It's situated a little further down south on the lake. It's a protected area extremely rich in wildlife. It's also home to one of the oldest collections of ancient petroglyphs in the world.
…and culture enthusiasts
In the city of Granada itself, one of the musts is a visit to Convent San Francisco. It's home to an excellent museum and a wealth of information about the peoples that inhabited the area both before and after colonialism era.
Other gems of religious architecture include Granada's three impressive churches. Arguably the most rugged yet charming is Iglesia de Guadalupe. Iglesia la Merced offers excellent views from its bell tower. The iconic yellow Catedral de Granada is of course a must too.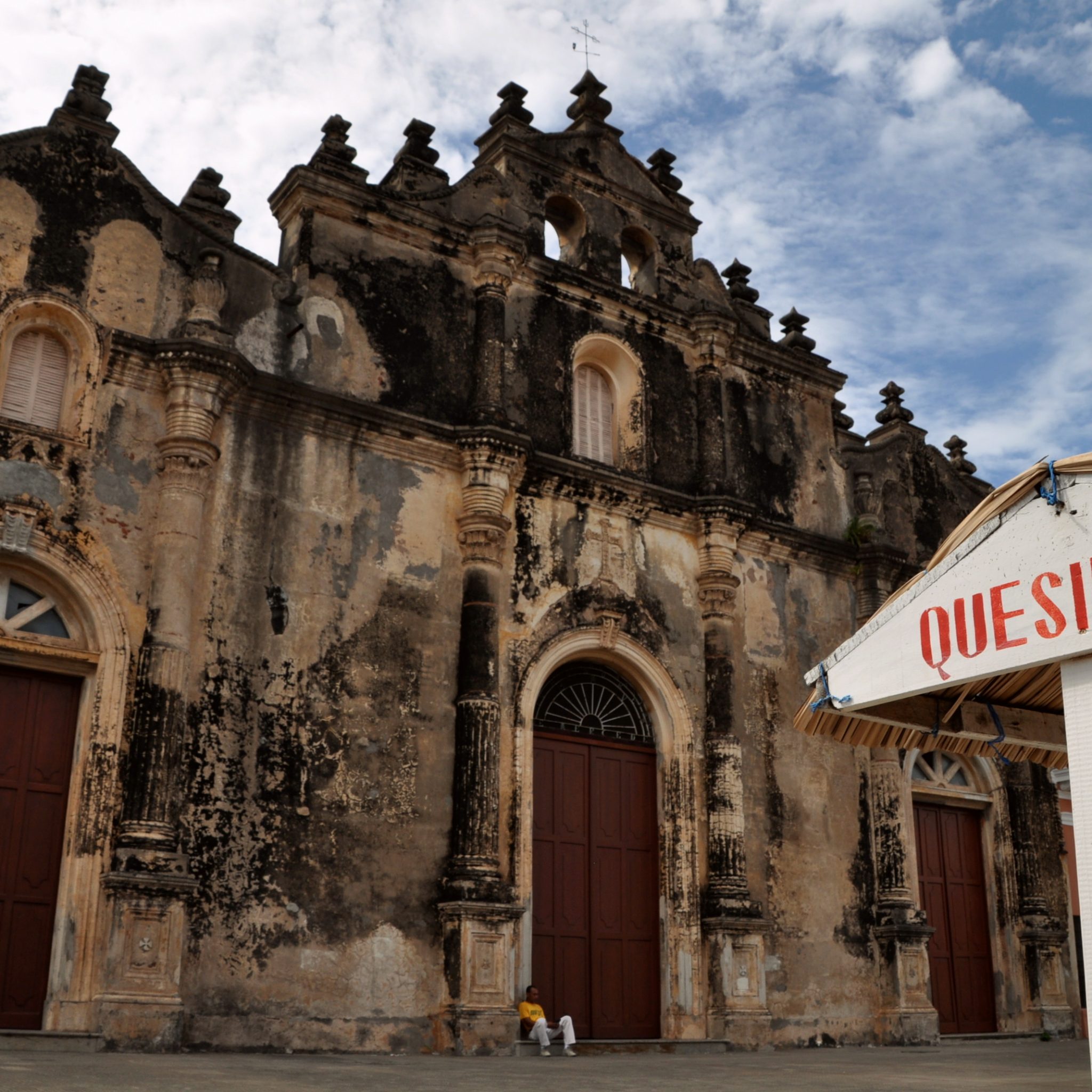 The latter opens to the city's heart – Parque Central – which is where, in typical Latin fashion, Granada's social life happens.
The plaza is bound to stimulate all your senses, with vendors selling anything from handcrafted goods, noise-making toys, hammocks, exotic fruits and traditional home made sweets during the day to quesillos and pupusas after dusk.
With a mix of street performers, horse drawn carts, shoe shiners, children and tourists going about their business, there's something to keep you busy at all times.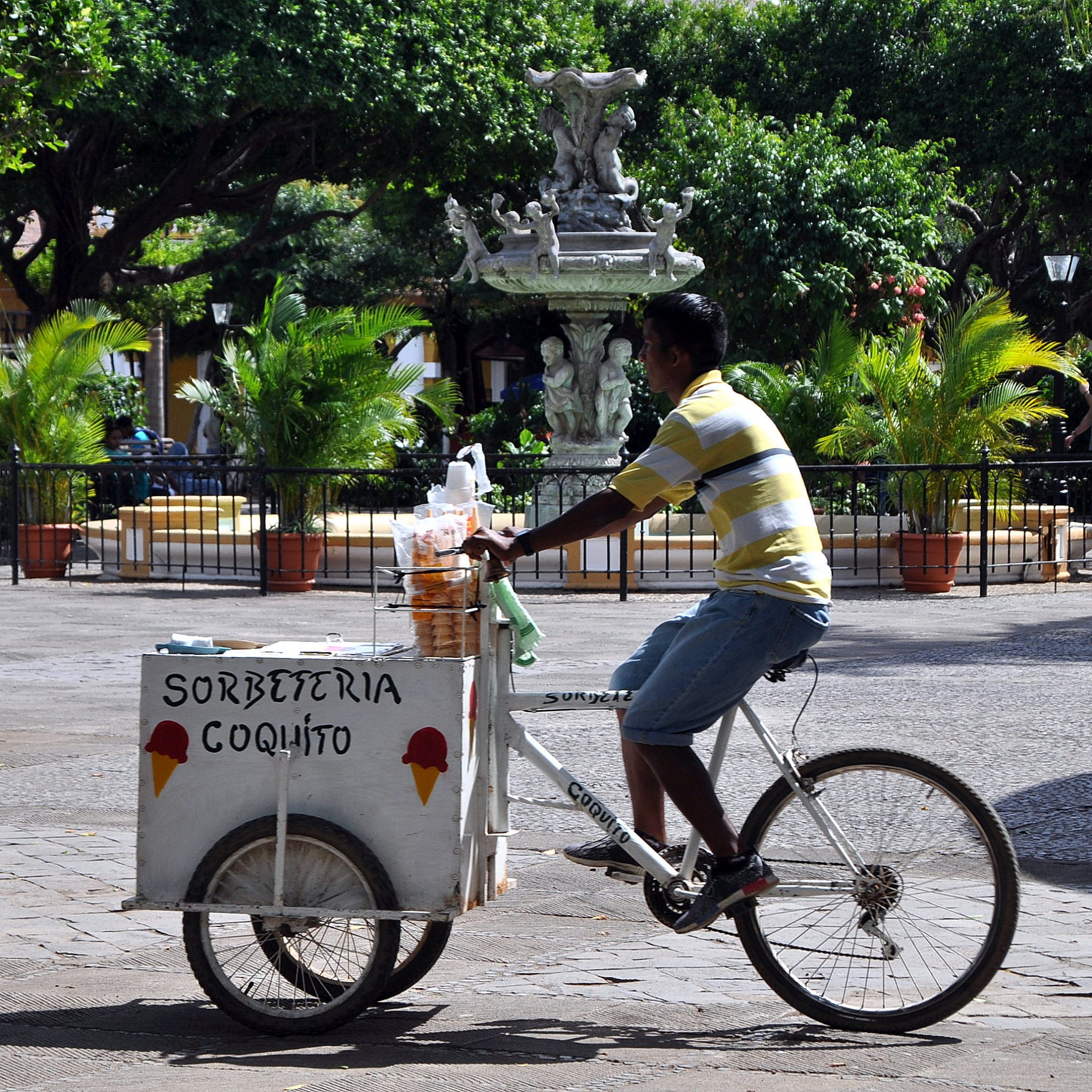 What to eat in Granada, Nicaragua
Needless to say, it's also one of the best spots in the city to sample traditional Nica flavors. Think vigorón, nacatamal, rice and beans, and my personal favorite – tostones. Wash it down with a comforting glass of cacao with vanilla and cinnamon.
Top tip: visit the Spanish school/art gallery on the edge of the plaza (next door to the Alhambra hotel). Ask to be shown your way upstairs – for a modest donation to this lively cultural centre you'll get access to the best cathedral-at-sunset viewing terrace, and the building's interior itself is beaming with historic features.
Connecting the park with Lake Nicaragua is the main drag of Granada – Calle la Calzada. Lined with cafes, restaurants, tour agencies and souvenir shops, this street provides some of the best people watching in the city. Grab a national Nica cocktail macua or a cold Toña.
Enjoy a happy hour among an unusually even mix of tourists and locals. At night the street really comes alive with street performers and vendors selling everything from bracelets to cashew nuts. Sidenote – avoid purchasing from children, as it typically keeps them out of school.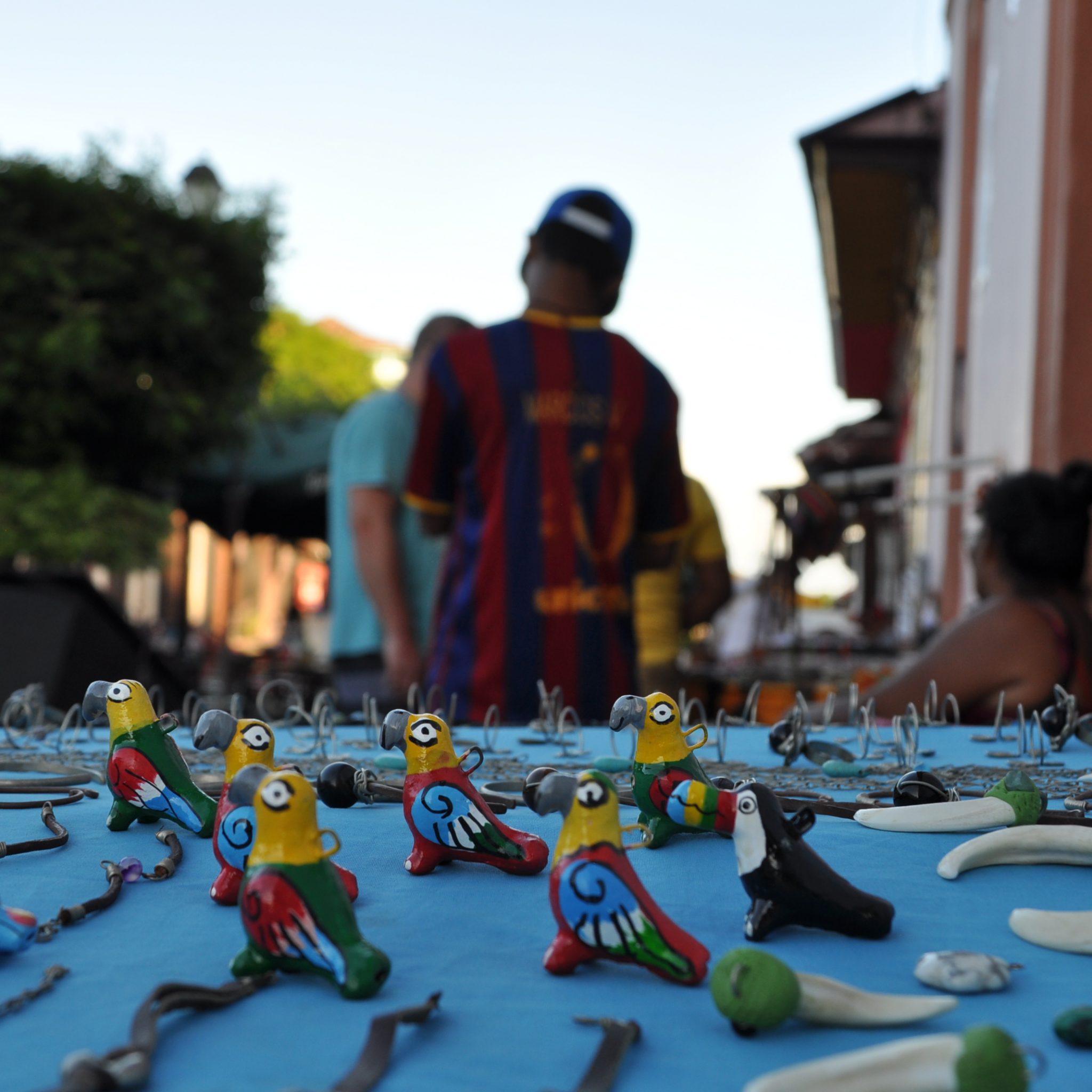 Shop responsibly
Instead, check out sustainably made goods at the fair trade store Olé! (by the soulful Cafe de Arte). Shop at Garden Cafe – which stocks products from 'Protect a Girl' and 'Thousand Cranes' projects. They aim to promote visibility for Nicaraguan craftsmanship and generating positive impact in their communities.
When you buy a souvenir you'll be not only acquiring a beautiful gift for a loved one. You'll also have created positive impact in the life of a Nicaraguan artisan or organization.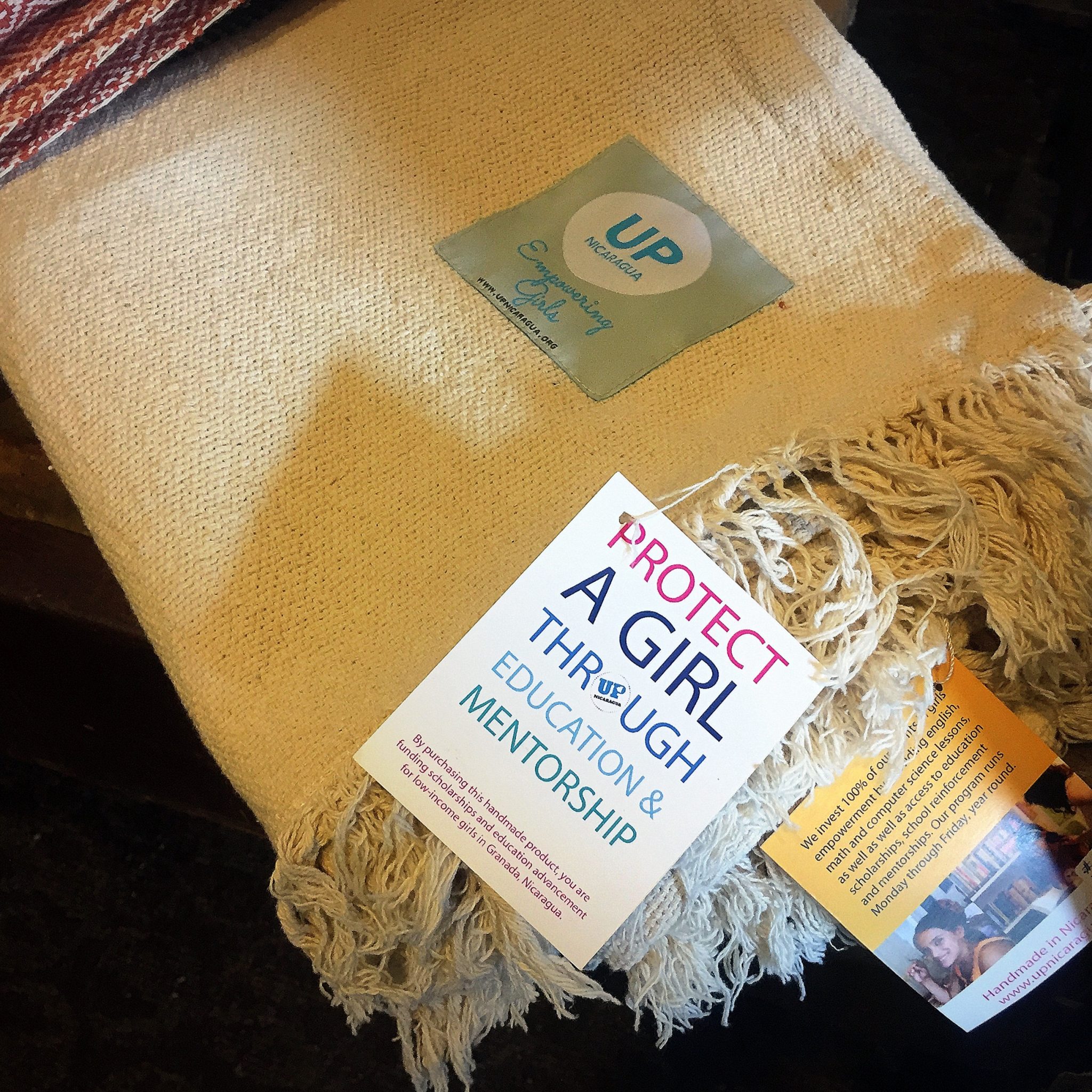 Not all who wander are lost
As is the case with many colonial cities, one of the best ways to experience it is simply walking around. You'll find constant photo inspiration strolling among the color-washed houses, passing locals in countless rocking chairs on the sidewalk.
Don't just stick to the tourist streets, explore the neighborhoods and get truly lost. Granada, population under 100,000, is perfectly walkable. Moreover, your two feet are a great alternative to the hugely popular but not recommended horse carriage rides.
Make sure you wonder off to the Mercado Central, where you'll get a glimpse of everyday Nicaraguan life. You'll find everything from fresh fruits and street food to watch- and shoe-makers workstations.
Take your time to appreciate this authentic, less touristy side of the city. Worth a stop is also Mombacho Cigar Factory, whose excellent guided tour will take you through the entire cigar rolling process.
Coffee and smiles
For an escape from the heat slightly away from the main drag, we highly recommend the Smiles Coffee (Cafe de las Sonrisas), staffed entirely by deaf people, an amazing project by the Spanish expat Antonio Prieto Buñuel.
To help customers communicate with staff, and learn while they eat, the walls are covered in letters, words and phrases, from "Thank you" to "Welcome," with illustrations of the corresponding translation in Nicaraguan Sign Language.
Antonio also runs community programs on site, such as scholarships for low-income students, and a renowned hammock store, which employs more than 35 people with disabilities.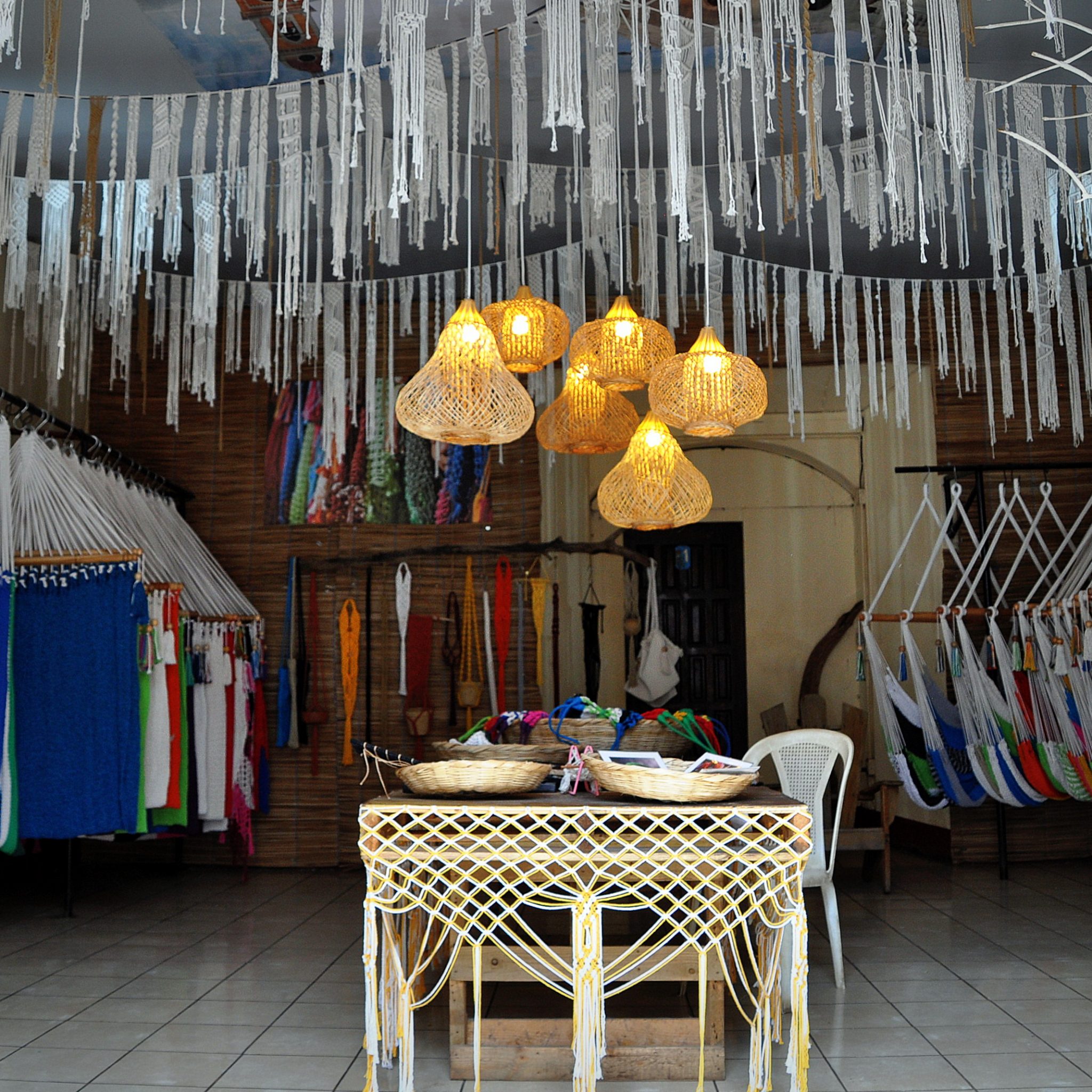 No trip to the "Land of Lakes and Volcanoes" is complete without including at least a few days of soaking up the colonial charms of the city. For those travel planning moments when you can't decide between culture and the great outdoors, Granada might just be your answer!
Last updated: June 2023, originally posted May 2020
---
You might also like: COLOMBIAN FOOD: WHAT TO EAT IN CARTAGENA DE INDIAS . EGYPTIAN FOOD GUIDE – WHAT TO EAT IN ALEXANDRIA, EGYPT