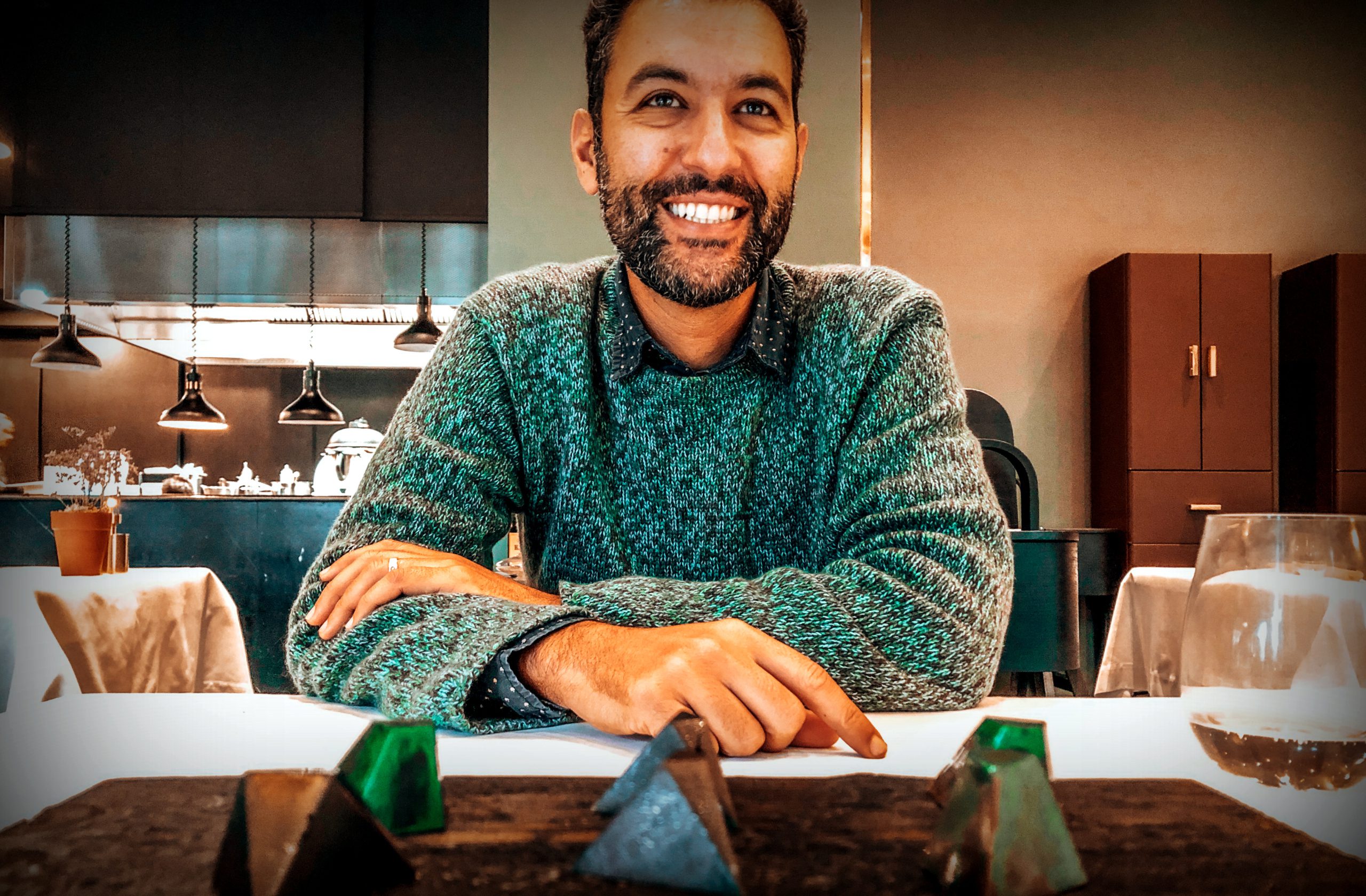 Go where the locals eat: Tony Aziz on building tolerance through food travel
Welcome back to our food travel interview series! An avid traveler and good food connoisseur, Tony Aziz has savored countless local flavors on several continents. A second generation Egyptian American born and raised in Southern California, admittedly he always finds himself coming back to home style cooking of Egypt and Mexico.
Tony's passion for spreading the love of travel has led him to create a non profit hotel booking site Rooms for Change where all the proceeds are used to create travel scholarships for those who never traveled before. He's determined to increase tolerance and help build life skills through travel. Here's what he has to say about the role food plays in the process, Anthony Bourdain's legacy, Cairo street food, and more.
Rooms for Change, the non profit you cofounded alongside your truly, promotes the value of travel in bridging gaps between cultures. Is food an important part of your scholarship trips?
Absolutely. Travel brings down divides and harmful stereotypes, and nothing speeds up the process more than sharing a meal with a stranger. One of the goals of Rooms for Change scholarship trips is to open the eyes of those who perhaps never left their home town before to new possibilities, new ways of life, to broaden their horizons. And what better way to do that than through local foods. As you aptly say on your blog, we should build longer tables instead of higher walls. This statement has never been more true than in today's society polarized by politics and isolated by the pandemic.
You grew up in an Egyptian American home. What are some of your childhood food memories? What's your favorite Egyptian food?
Growing up my mom would try and cook most of the foods she was taught growing up but also with an America twist. She definitely wanted us to grow up as American as much as identifying with our Egyptian roots. I remember Saturday mornings as being my favorite food memory because I love breakfast and my mom would make all the classic Egyptian breakfast dishes such as Gibna Beda (white creamy cheese) with pita bread, hard boiled eggs, various deli sliced meats and ful medamas which is a slow cooked fava beans with garlic, parsley and olive oil.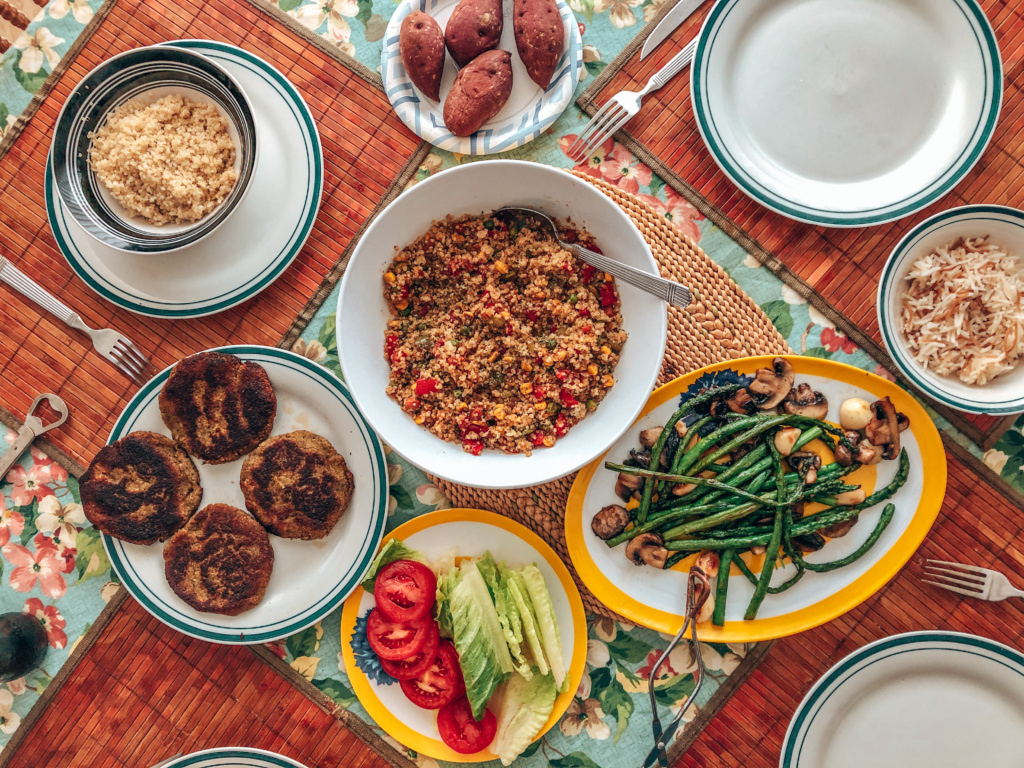 My favorite Egyptian food would be koshari which is a type of pasta dish cooked with lentils, rice, onions and topped with a tomato sauce and lots of spices. The history of the dish comes from the spice trade days where lots of cultures came through and left their cuisine so it's definitely a great mix of flavors from around the world.
We should build longer tables instead of higher walls. This statement has never been more true than in today's society polarized by politics and isolated by the pandemic.
What were some of the American eating habits your parents picked up when they moved to the US?
I think unfortunately it would be fast food. That was the American experience in a nut shell for them. Of course, as a kid I didn't mind but, being a picky eater, I remember I would hold up the line at McDonalds so I could get my plain hamburger meaning just burger and bread!
Which foods do you most look forward to eating when you visit family in Cairo? Have you had a chance to experience Cairo restaurant or street food scene, or do you tend to eat in with the family when you visit?
You might also like: EGYPTIAN FOOD: COPTIC EASTER AND SHAM EL NESSIM, AGAINST ALL ODDS, FOOD BRINGS US TOGETHER: CHEZ NERMINE
Pretty much everything that my family makes is good so I always look forward to any meal they cook up. The pita bread in Egypt is much better quality then what you find in the states so I love eating up any dish that has a side of pita with it! Late night koshari is a must do for anyone who visits Cairo.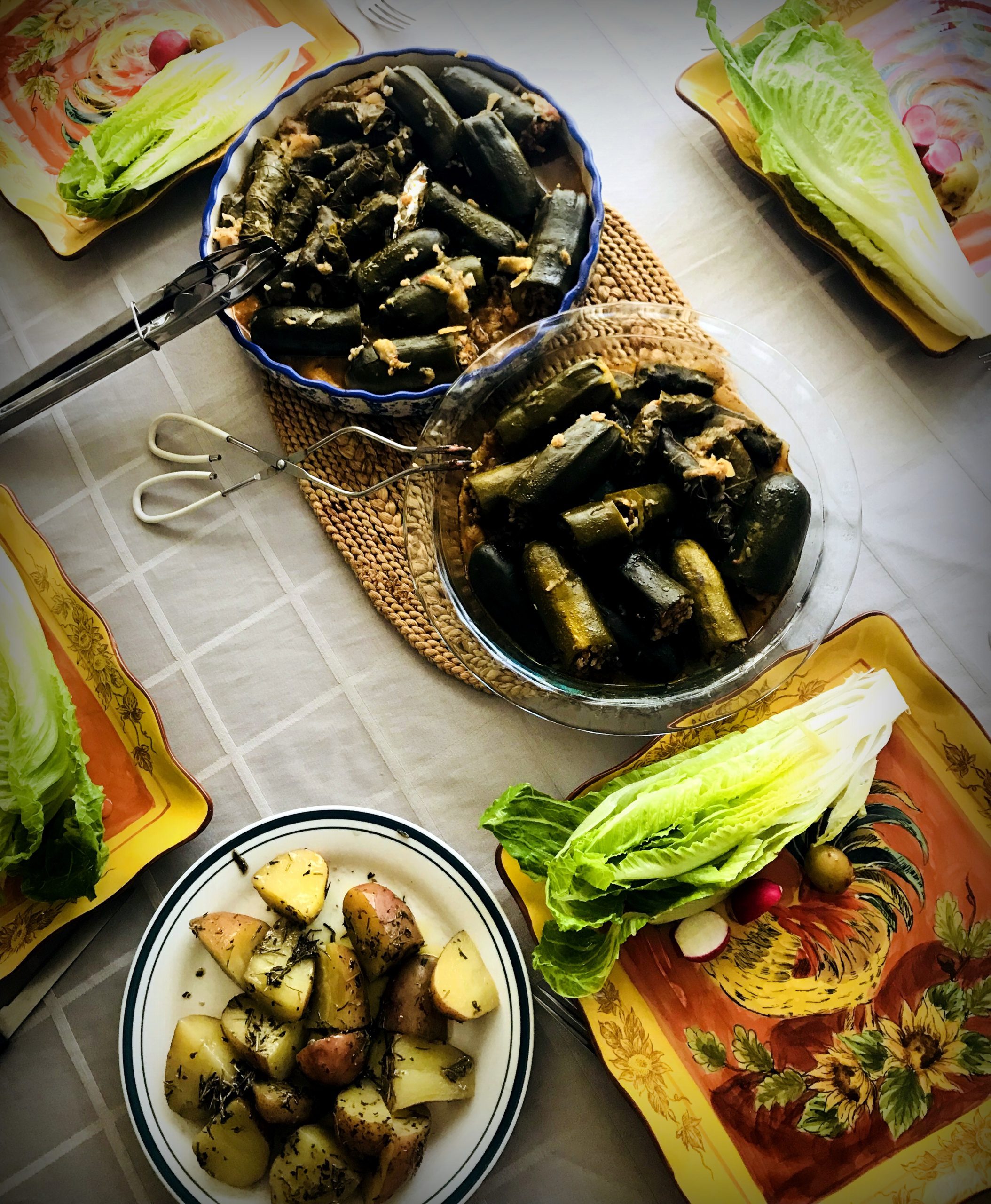 You used to be a fairly heavy meat eater. You now eat pescatarian/vegetarian foods when you travel and entirely vegan at home. What impact has this transition had on you?
It's been a great experience being able to cook and eat vegan foods at home. I feel that it has had a huge impact on my health and general wellbeing. Fortunately, there's lots of vegan options with Egyptian foods such as falafel, koshary and ful medamas so it's been fun being able to still cook and eat all the foods I grew up with. I've also been surprised with what you can create using only plant-based ingredients for example I've made the creamiest vegan mac & cheese using cashews!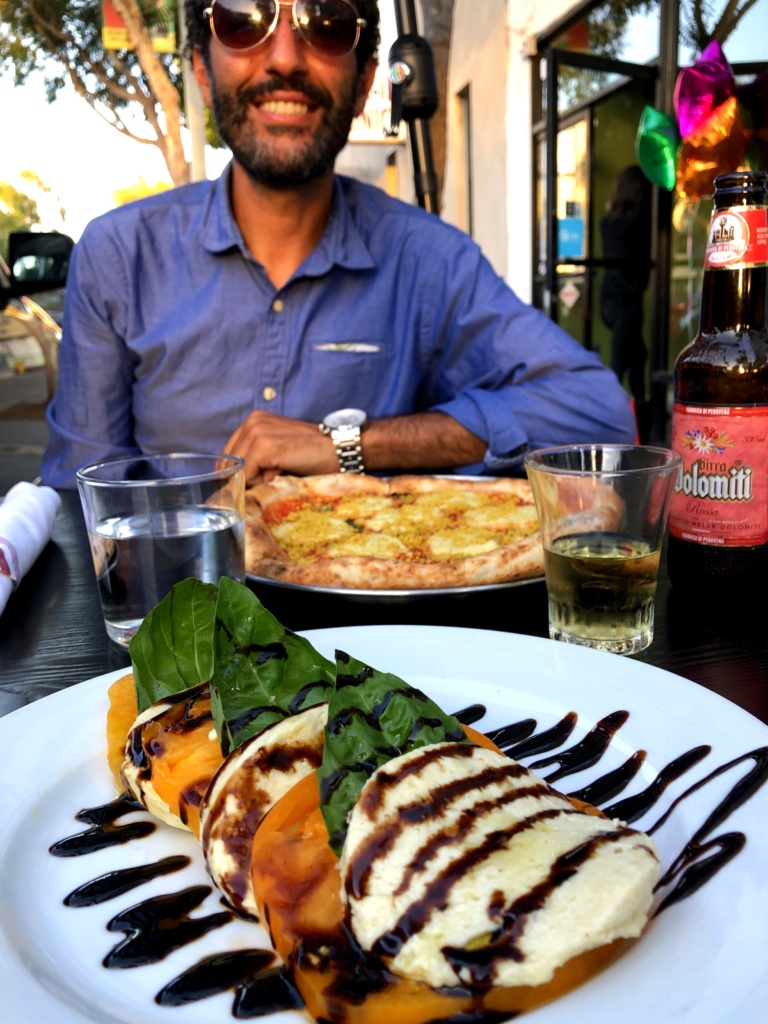 What's been the biggest culinary surprise in your travels so far? What destinations are the most underrated for food travel in your opinion?
Sri Lanka was the biggest surprise as far as the variety and quality of the food we found. There were so many amazing dishes to eat. Even sticking to meatless traditional dishes we were spoiled for choice. I would say some parts of Mexico, such as the Baja peninsula, even though it's famous for its fish tacos is still underrated as a foodie destination.
I've been surprised with what you can create using only plant-based ingredients!
Like me, you are a big fan of Anthony Bourdain and his work. What influence do you think he has had on our approach to food travel and travel in general? How would you describe his legacy?
He taught me to go off the beaten path when eating in a new place. When I was younger, I would stick to the mostly safe and tourist options. After watching his shows I realized it's much more satisfying to go where the locals eat and try the local foods as well. You can learn so much about a culture through the foods they eat. His legacy has definitely helped people find and appreciate new foods and to appreciate how travel and food go together.
You might also like: 5 BEST FISH TACOS IN ENSENADA, BAJA CALIFORNIA, OMELETS AND POPEMOBILES: 25 ANTHONY BOURDAIN QUOTES ON FOOD AND TRAVEL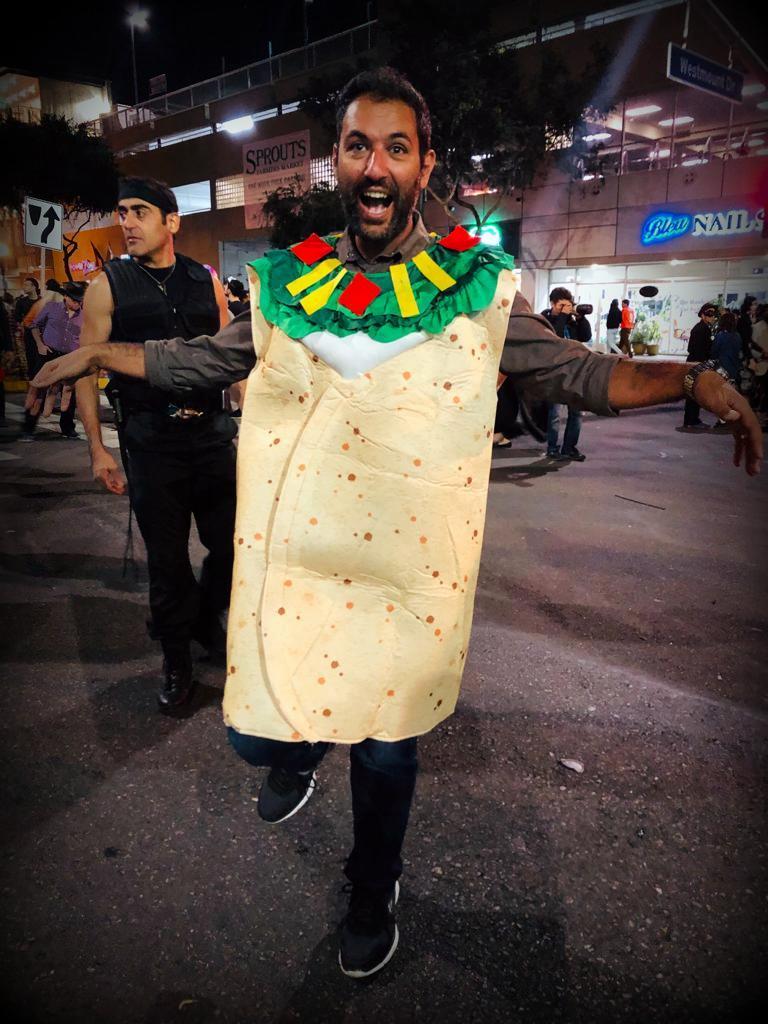 Having grown up in OC/LA, how has the SoCal food scene changed over the last years, aside from more food trucks? 😉
Lots has changed from my days in high school where I would get my $1 BRC (beans, rice and cheese) burrito from Del Taco. Or the afterschool cheeseburger from Volcano Burger. More variety and higher quality food choices has been the main thing I have noticed. You can find a lot of different fusions of cuisines and I think LA has led the movement in that regard. I remember having the kimchi quesadilla from Koji as being my introduction to exciting blends of cuisines that started happening in LA.
Tell us your favorite spots in LA and/or OC for Mexican food!
That's a tough one! There are so many amazing places but I would say favorites would have to be Gracias Madre for upscale vegan and all the amazing taquerias for bean and cheese burritos such as Tacos Tu Madre, Al & Bea's and Campos Famous Burritos.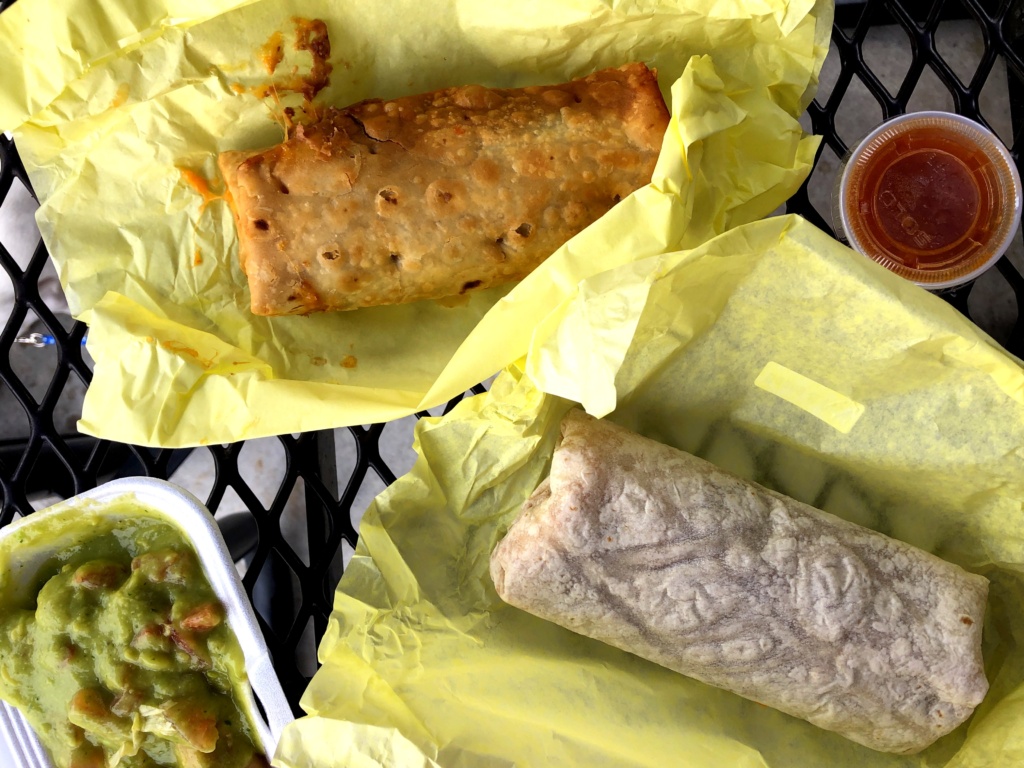 What LA foods or restaurants do you miss the most since moving to Hawaii?
Definitely all the amazing Mexican food!
Likewise, how do you like Hawaiian food? What's been the biggest food travel surprise for you here?
I enjoy Hawaiian food and appreciate the history of the food and the people as it tells a story of the native Hawaiians and life on the Island. Having real poke was a great surprise. The quality of the fish and the flavors is something you can only find in Hawaii!
It's much more satisfying to go where the locals eat and try the local foods as well. You can learn so much about a culture through the foods they eat.
You're a beer geek and you're always on a lookout for interesting breweries when we travel. What would you say are top countries for beer lovers? How about top US beer cities? Do you have a favorite beer brand or type?
Belgium and Germany are amazing beer destinations for the history and all the amazing beers they make. The US is great for the microbrew scene. San Diego, Portland and Denver are probably my picks for the top beer cities in the US. My favorite beer type is the IPA (India Pale Ale) which San Diego is a pioneer in that style. I would choose Ballast Point IPA as my all-time favorite. Otherwise, I enjoy Belgium tripels or just a good pale ale from Sierra Nevada.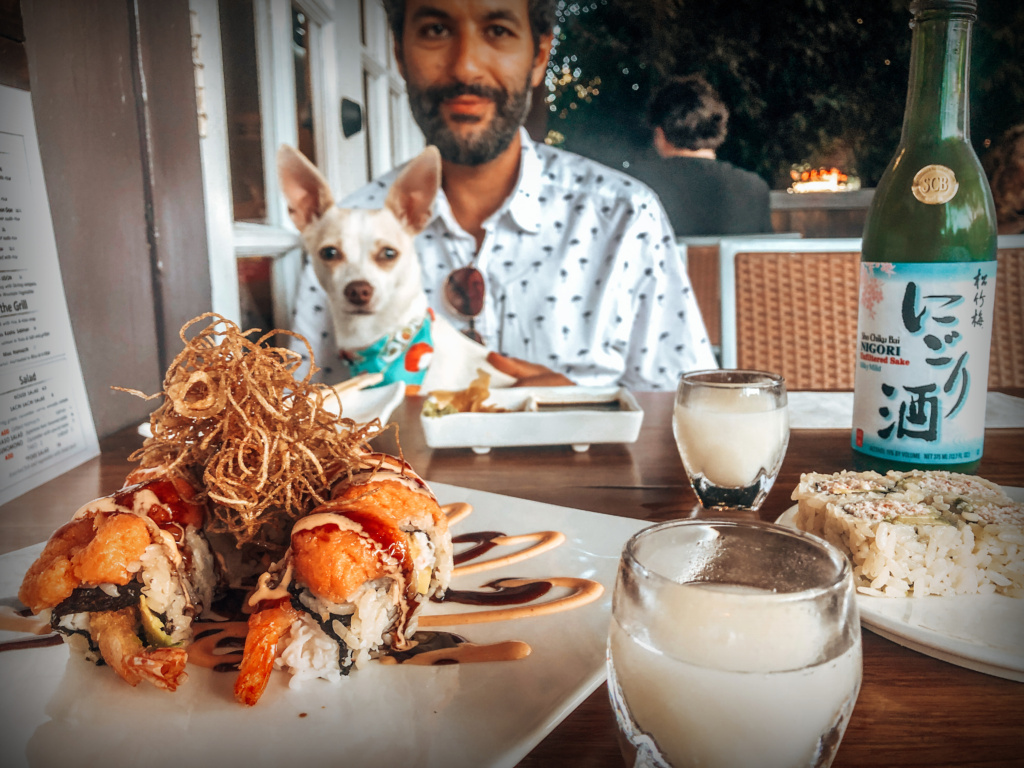 If you could teleport yourself anywhere in the world within the same day, where and what would you eat for breakfast, lunch and dinner? Give us your dream international food travel menu!
Breakfast would be at The Egg & I in Las Vegas as they do the best hearty breakfasts. I would order a stack of blueberry pancakes and one of their signature eggs benny. Lunch would be Mexican with some fish tacos in Ensenada at La Avioneta. Dinner would be sunset in the south of Italy with a simple margherita pizza and a glass of full bodied southern Italian red wine.
---
Check out Rooms for Change to book your next hotel room and/or donate to travel scholarships. Read more about the #GiftOfTravel initiative.
You might also like: I LONG TO RETURN TO CHINA. IN FOOD TRAVEL CONVERSATION WITH DAVID LLADA., THE INTREPID FOOD TRAVELER: ADAM ROGERS