5 Best Fish Tacos In Ensenada, Baja California
Choosing the best fish tacos in Ensenada is mission near impossible.

As I already mentioned in 8 food reasons to visit Ensenada, not only is this humble Mexican fishing town the birthplace of the fish taco as we know it, but today the fish taco still reigns over the city. There is a fish taco cart on every other street corner. Ask any local which one is their favorite fish taco in town and you're bound to start a heated debate.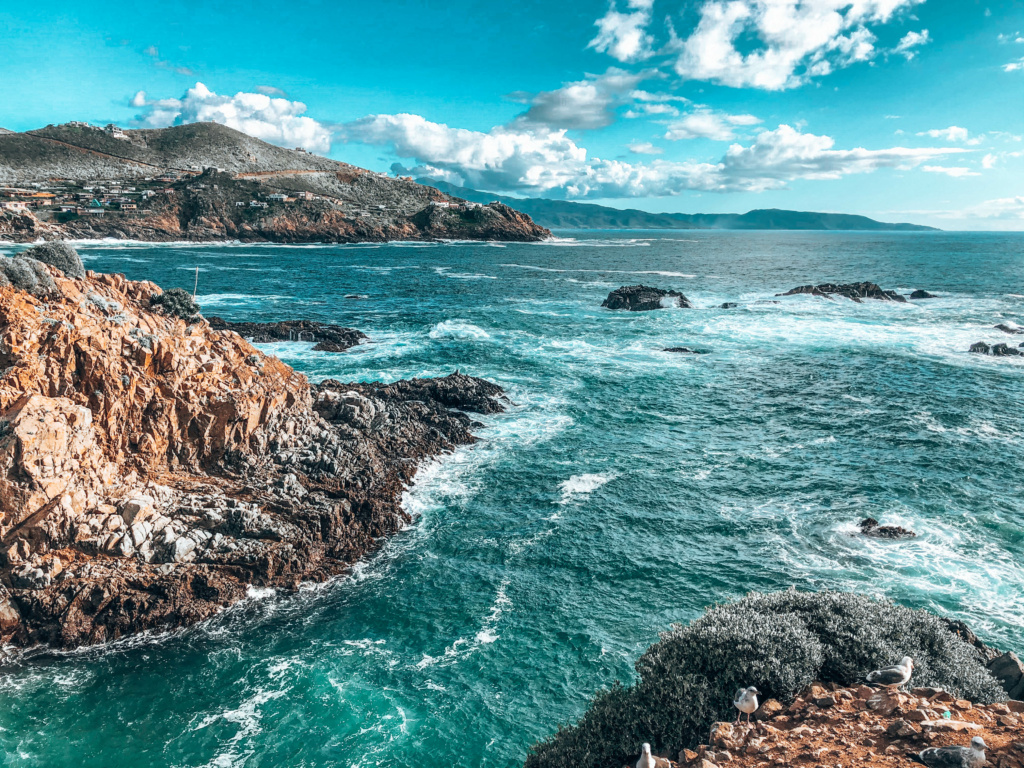 Small but mighty, fish tacos in Ensenada are a simple affair. You eat standing next to modest street carts, with your hands, soaking up the street life and chatting up the friendly locals or the odd fellow visitor. There are no frills, unless you count the abundant toppings and salsa bars. The level of satisfaction seems to be proportional to the level of messiness.

If fish tacos were a religion, Ensenada would be a holy pilgrimage site.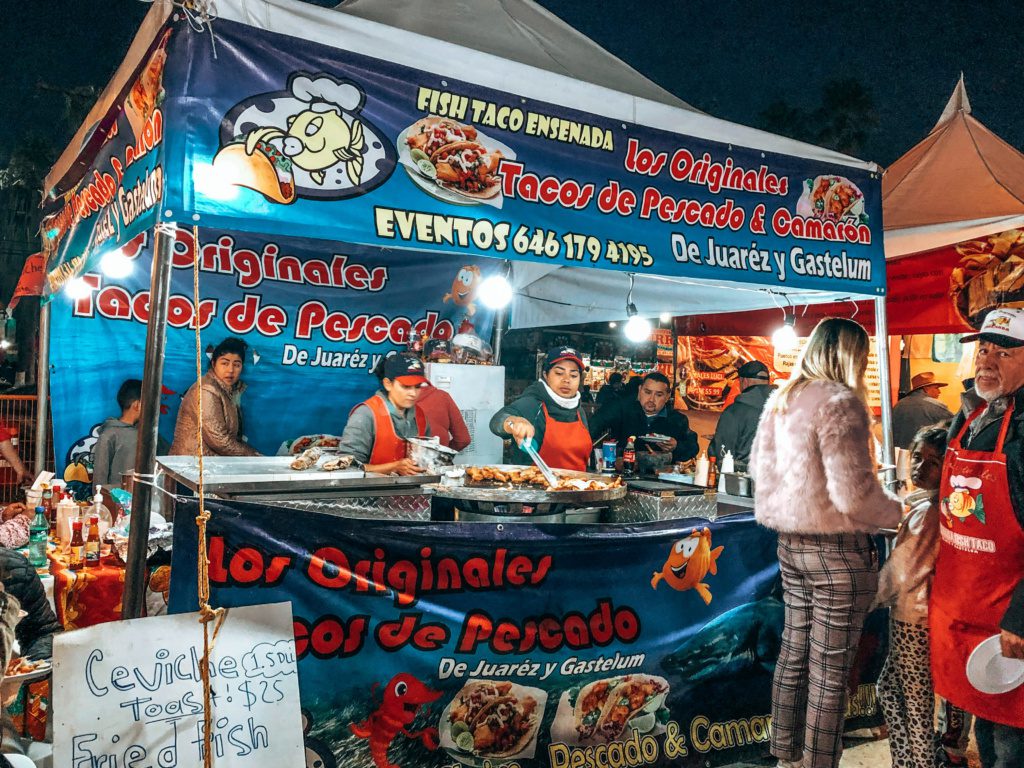 I made a vow to never again order fish tacos in a fancy restaurant. I now know it's a sacrilege.
Indeed, if fish tacos were a religion, Ensenada would be a holy pilgrimage site. We made the pilgrimage and we're here to report to you fellow worshippers that there is no one "best fish taco in Ensenada". There is no one big temple, rather a bunch of smaller shrines.
Here are our favorites:
1. La Avioneta – Best Specialty Fish Tacos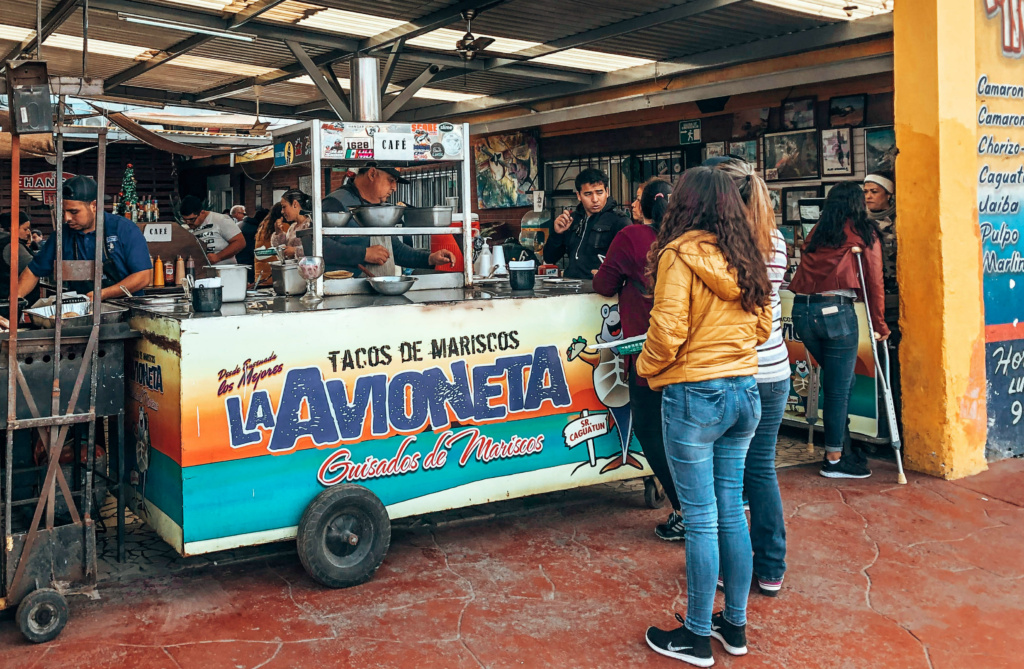 In my food travel experience, often the best venues are the most unassuming. La Avioneta is the perfect example. Tucked away on Calle Séptima in the non-touristy Barrio Obrera, this place served up one of our best meals of 2019. If not one of our best meals ever.
The blend of top quality, incredible taste, creative flavor combinations, nondescript location, tortillas made fresh in front of your eyes, simple yet meaningful décor, humble yet proud hosts… I kid you not, we were close to tears. It's everything Ensenada is about and more.

Come hungry, you'll want to try literally one of everything. La Avioneta tacos are not your classic fried fish tacos, although those are on the menu too. They specialize in what's locally known as 'tacos de mariscos de especialidad'. In a nutshell it means something more inventive but still very casual.
We're talking tacos de governador de marlin, tacos with lobster, octopus, abalone, camarones a la diabla i.e. deviled shrimp, and more depending on daily catch. Then there are the unbelievable crab empanadas (empanadas de jaiba) and tacos topped with marlin-stuffed green chiles which I'm positive will knock your socks off.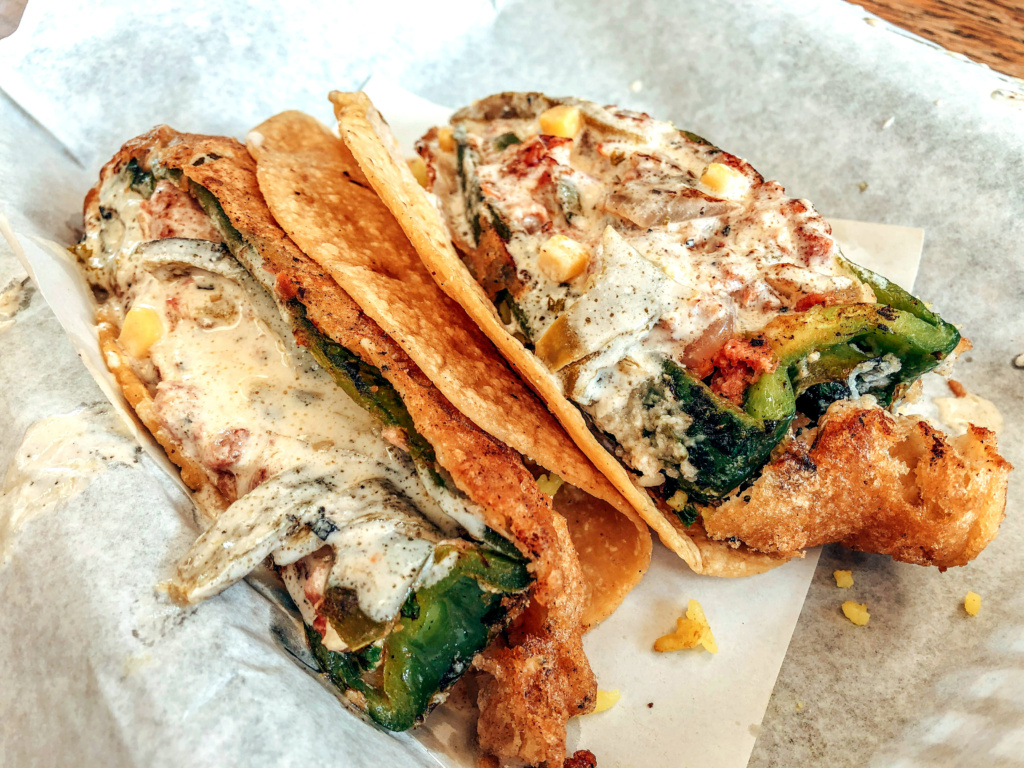 In my food travel experience, often the best venues are the most unassuming.
And let me say it again: all the tortillas for your tacos are made fresh in front of you! Oh, and nothing on the menu is more than 50 pesos ($2.34 at the time of writing). On top of everything else, they encourage patrons to reuse their plates to help limit the use of plastic.
Words don't do this place justice. Let's make La Avioneta our little Baja secret…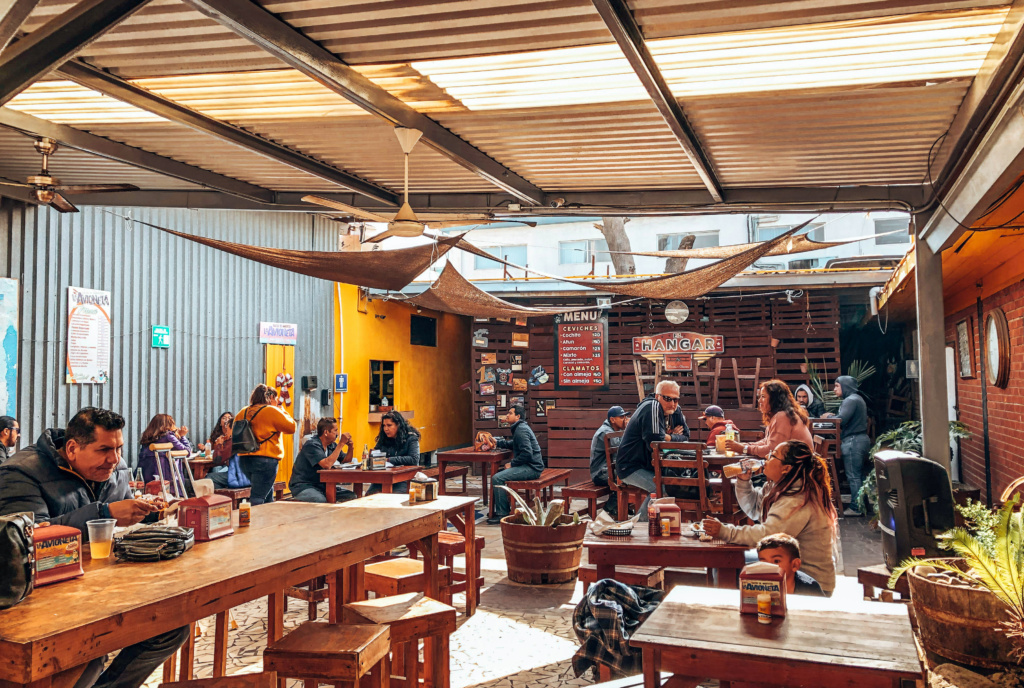 2. Tacos Fenix – Best Classic Baja Style Tacos

If you only get one shot at classic Ensenada-style tacos (battered fish or battered shrimp with classic toppings), make it Tacos Fenix. On the corner of Calle Espinoza and Avenida Juarez sits this nondescript small taco stand that caters mostly to local clientele. (Do not confuse with Tacos Mi Ranchito El Fenix one block north).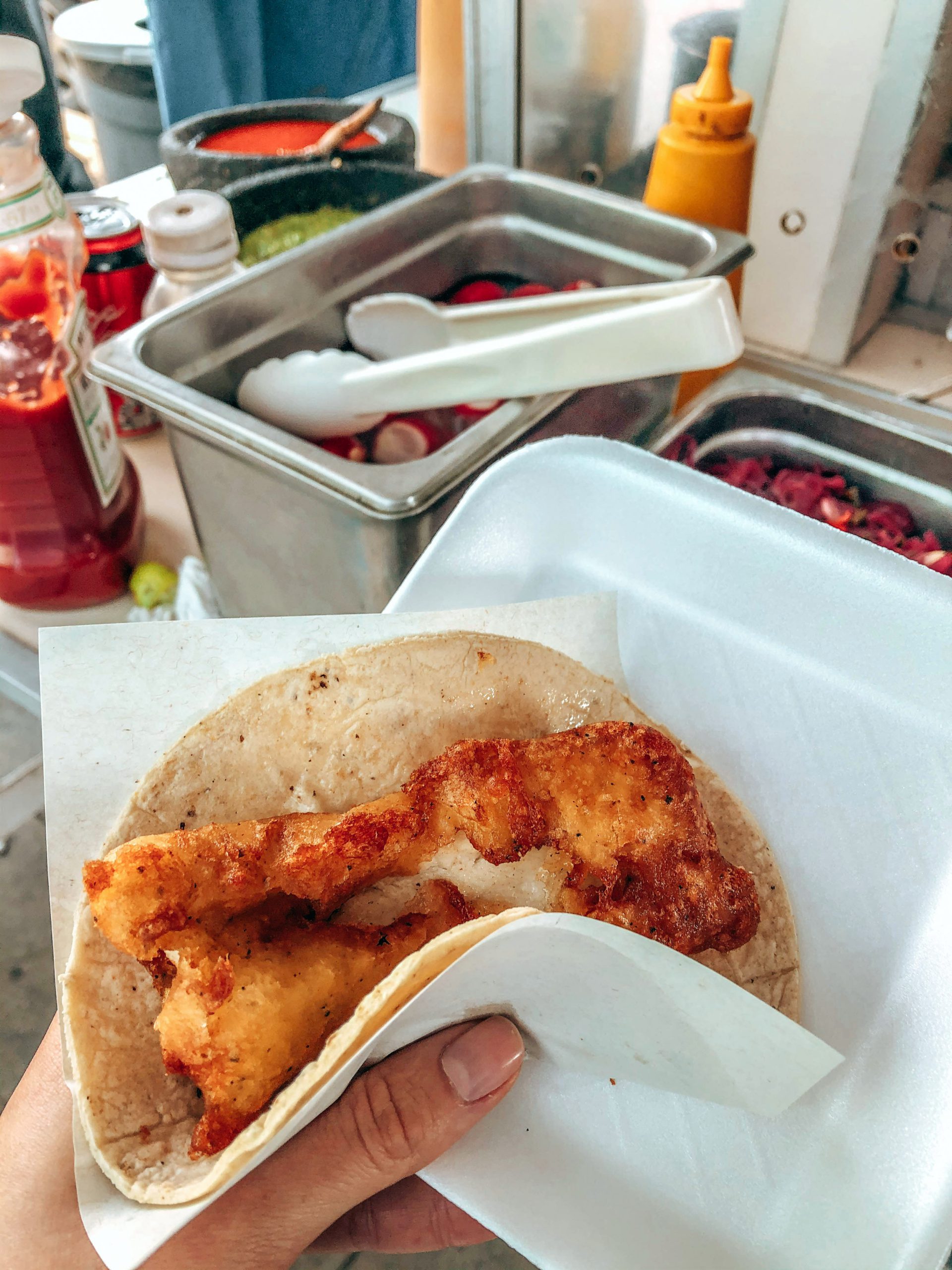 Fenix may look like most taco stands in town, but the quality of their batter, toppings, salsas – all the ingredients – is outstanding. Their fried fish is perfectly crunchy on the outside yet moist and flaky on the inside. The generous toppings include limes, cabbage, pink pickled onions, and a wide selection of house made salsas. Be sure to try both fish and shrimp.

Top tip: You'll be given a bare fish-or-shrimp-on-a-tortilla taco. You add the toppings yourself and there is an art to it. Before ordering watch a few locals and pay attention to what order they layer their toppings and salsas in. Then do as the locals do. Don't forget a squeeze of tangy lime at the very end, it makes all the difference.
3. Tacos Lily – Best Sentimental Fish Tacos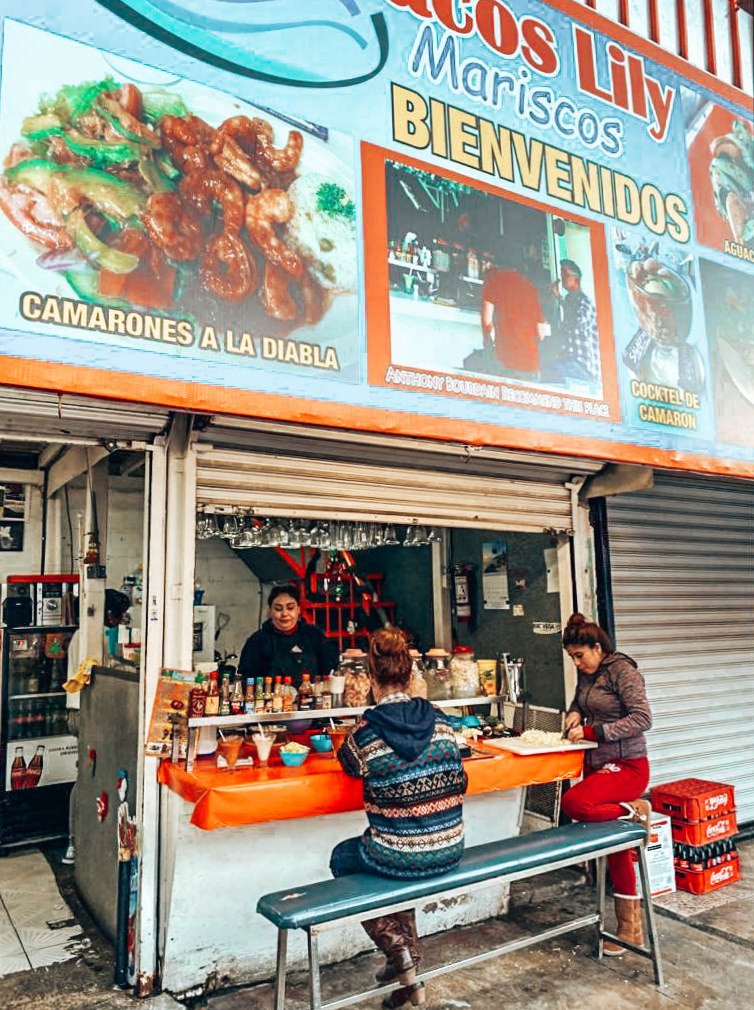 For Baja's arguably most historic fish tacos, head to Mercado Negro seafood market in Puerto de Ensenada. It's where the fish taco was born. (Some sources suggest it may have been in the town of San Felipe across the peninsula. I recommend listening to the in-depth The Dish fish taco podcast to get the full story.)
Ask any local which one is their favorite fish taco in town and you're bound to start a heated debate.
Note that this is where most cruise passengers begin their explorations of Ensenada therefore you'll find the usual tourist food traps. Don't get tempted by any of the colorful tables and head straight to Lily's tucked away behind the mercado in a parking lot.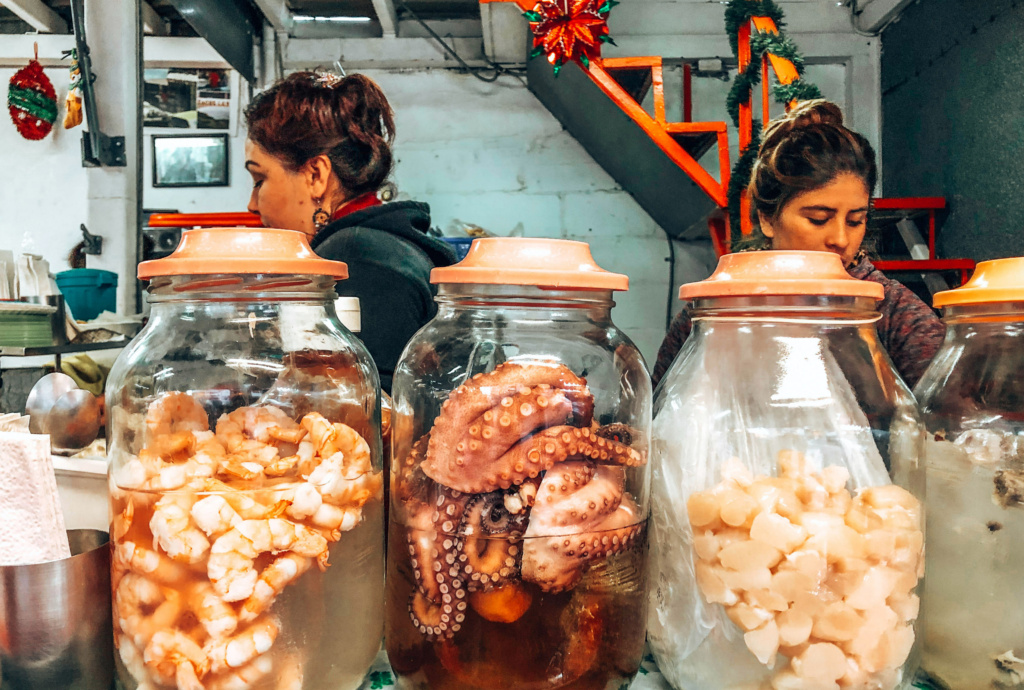 It's where Anthony Bourdain chose to feast on traditional battered fish tacos while visiting Ensenada for his No Reservations Baja episode. Are they the best fish tacos in Ensenada? You'll have to judge for yourself whether he chose right. Either way, Lily's tacos are definitely worth a stop.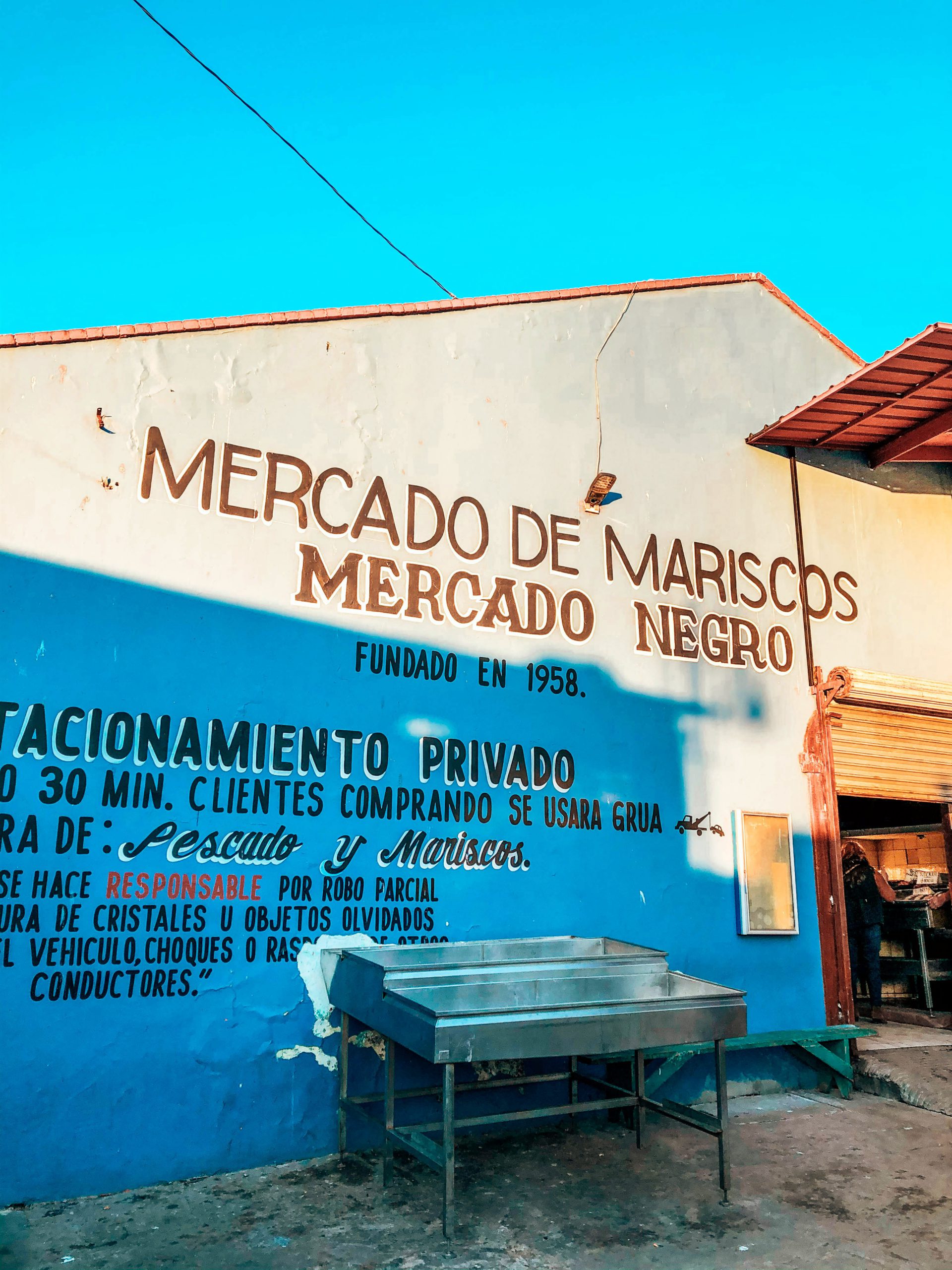 You might also like: OMELETS AND POPEMOBILES: 25 ANTHONY BOURDAIN QUOTES ON FOOD AND TRAVEL, QUINTANA ROOTS: THE STREET ART OF THE OTHER TULUM
4. Tacos Castillo – Second Best Classic Baja Style Tacos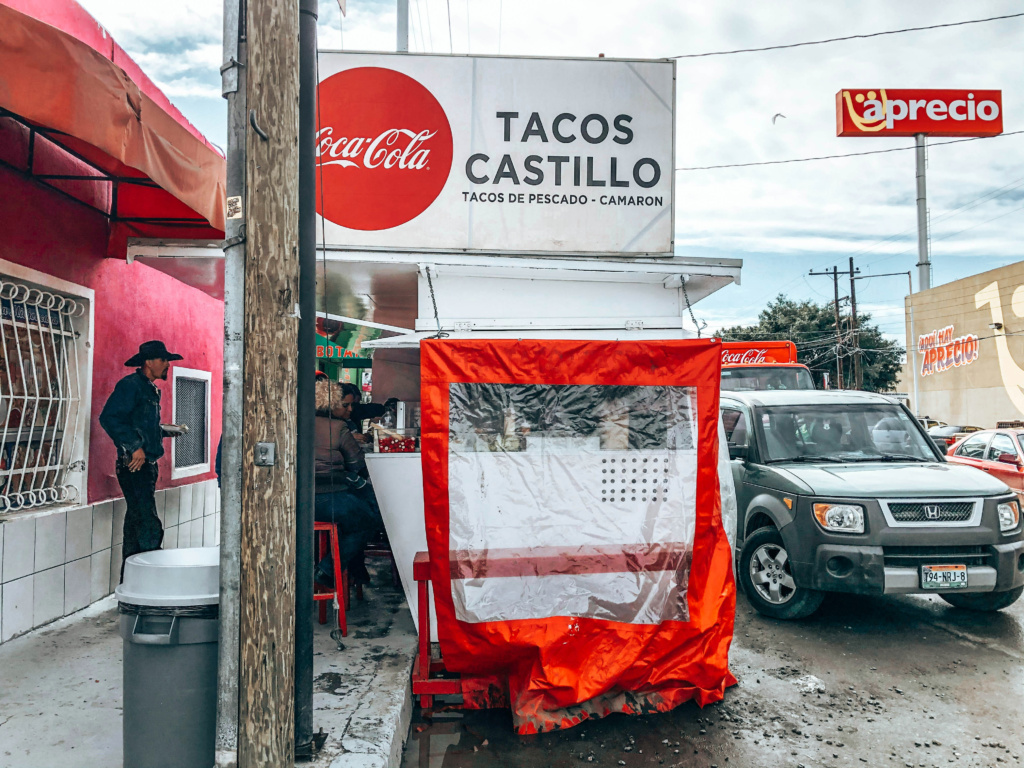 Wander off Ensenada's beaten path to the corner of Avenida Mar and Avenida Juarez for more simple Baja-style tacos de pescado or tacos de camaron. They will set you off around 20 pesos each and arrive with a range of traditional condiments, such as several kinds of salsa, limes, sliced radish, pickled carrots and shredded cabbage.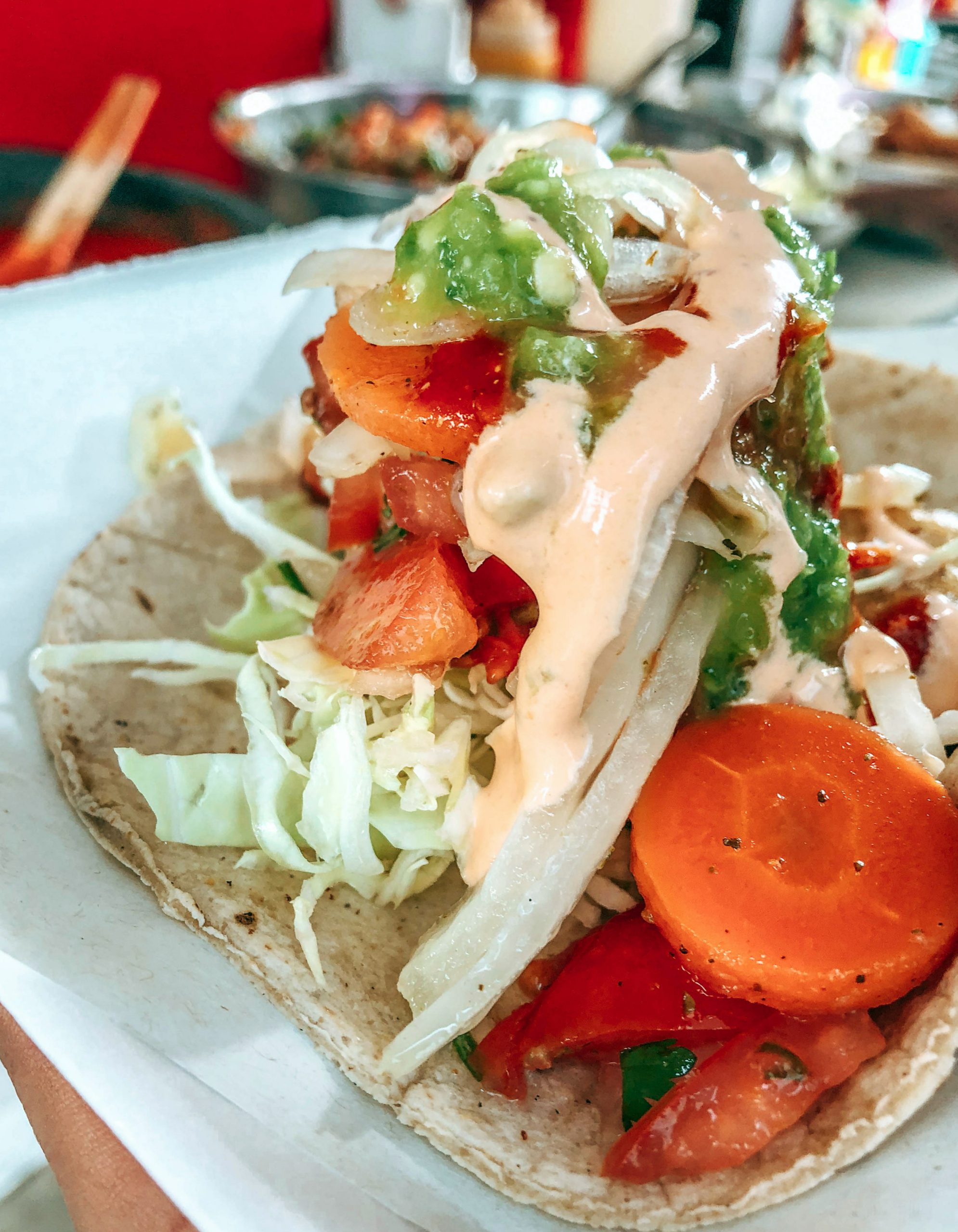 They may not be number one in Ensenada but they definitely do the job and if you're looking for a no-frills classic taco stand similar to Fenix for comparison, Castillo (or Floresta nearby – see further recommendations below) is a very safe bet. You're likely to be the only out-of-town visitor there. And you'll be made very welcome.
5. Sabina Restaurante – Best Brick and Mortar Fish Tacos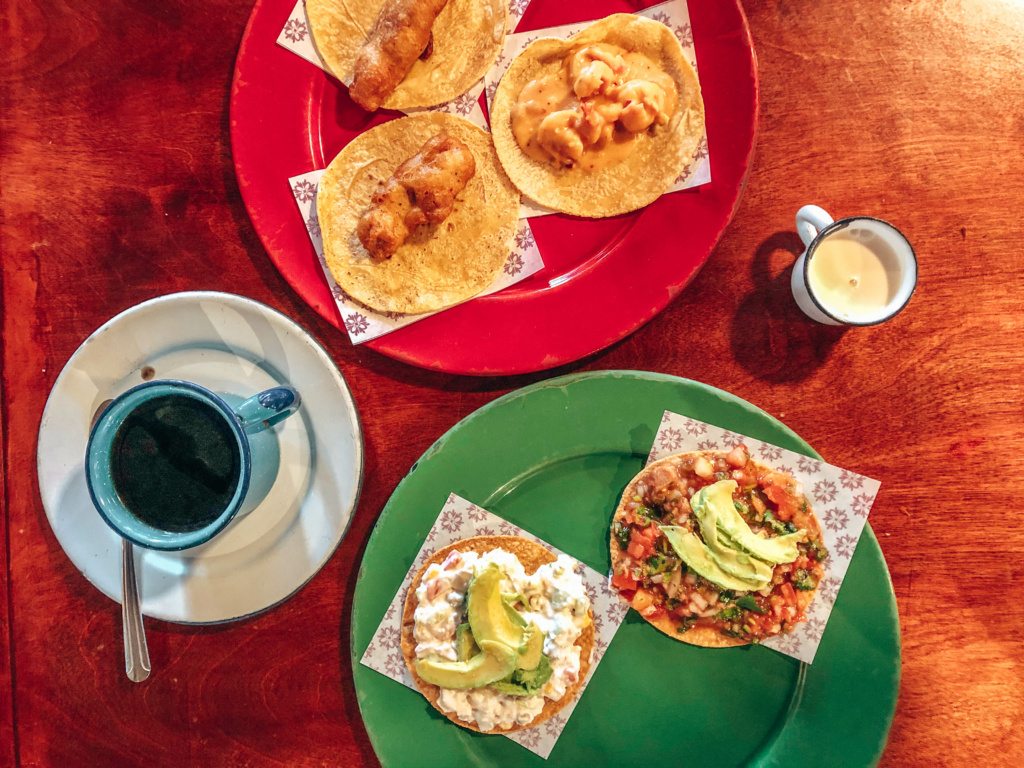 I said I wouldn't eat fish tacos in a fancy restaurant but Sabina's restaurant is anything but – in a good way. Just as no frills as her street cart across the street, the brick and mortar location serves tacos in addition to her world famous tostadas de mariscos (also endorsed by Anthony Bourdain). You can – and should – try the classic fried fish taco as well as more creative ones, including my personal favorite: spicy chili shrimp.
You'll be given a bare fish-on-a-tortilla taco. You add toppings yourself and there is an art to it.
There is also café de olla i.e. Mexican cinnamon-spiced coffee. You know what that means, don't you? You can have a sit down fish taco breakfast! Freshly fried fish or shrimp tacos and a cup of strong spiced coffee might not be an obvious pairing but trust me – it's a breakfast match made in Baja heaven.
Do not miss Sabina's famed salsa bar. Her salsas are so popular she has a retail range available for purchase. That's your Ensenada souvenir shopping sorted.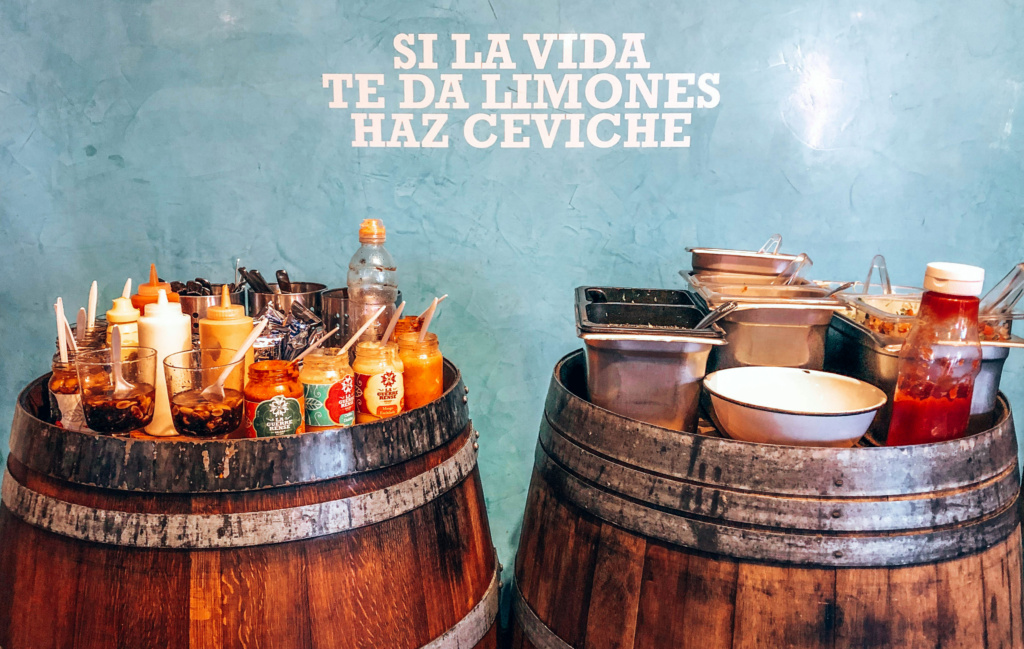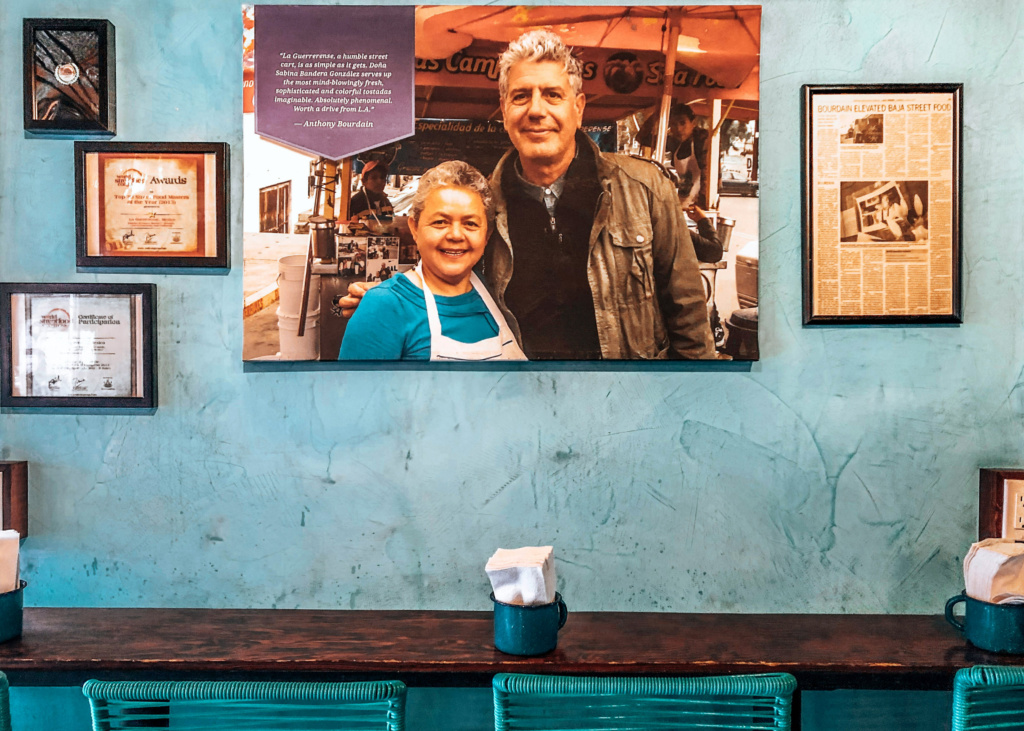 You might also like: PUERTO NUEVO LOBSTER: A MEXICAN FISHING VILLAGE LIKE NO OTHER, WHERE TO EAT IN ROSARITO, BAJA CALIFORNIA
Want more tacos?
If you have enough time to try more fish and shrimp tacos we also recommend the following:
Makuko's Fish Tacos
Tacos de Pescado Marco Antonio
Tacos Floresta and Tacos Corona – Avenida Juarez seems to be somewhat of an unofficial fish taco trail
Lupita Tacos de Pescado (slightly out of town on the way to La Bufadora)
Taqueria el Trailero Reforma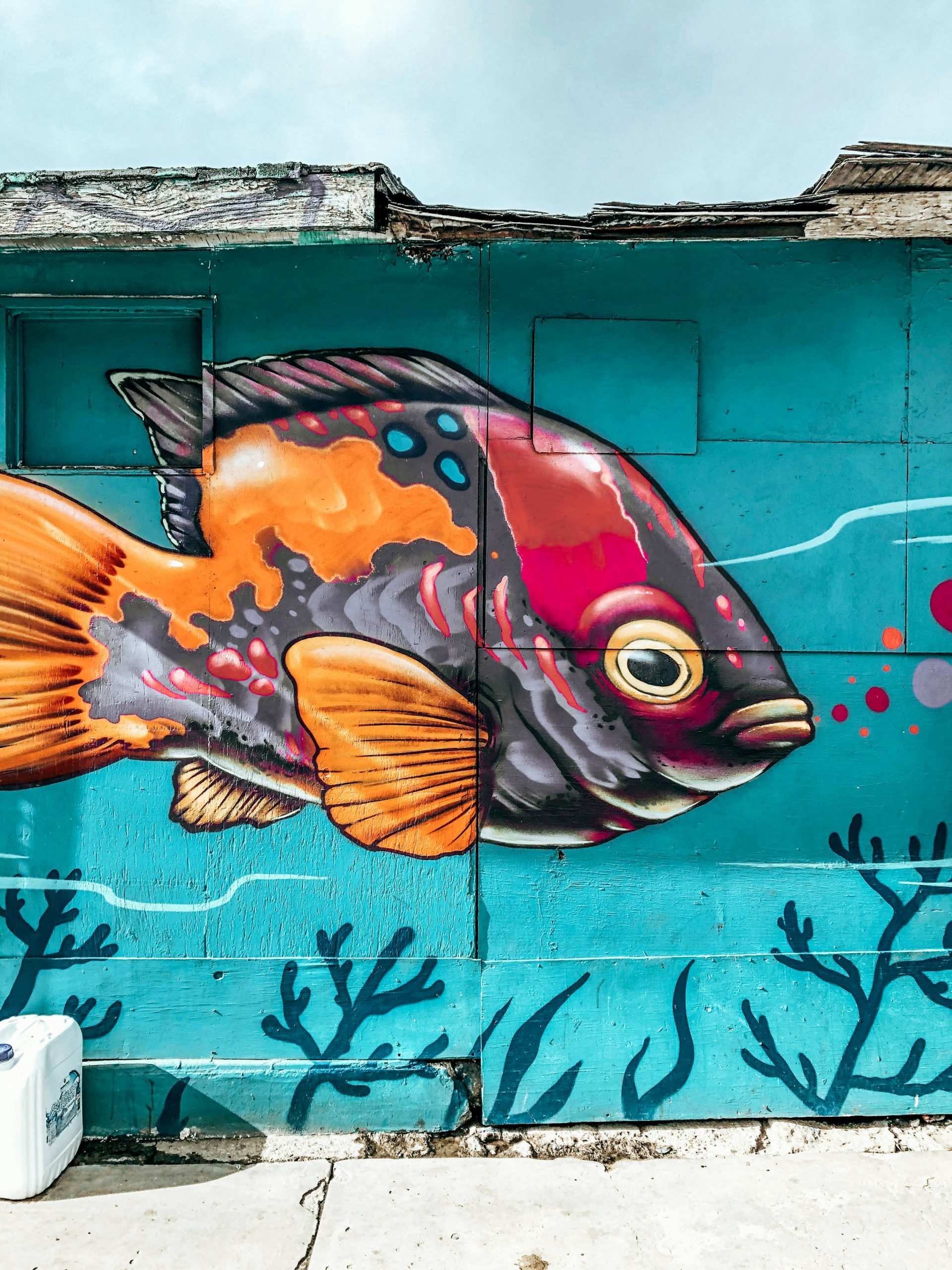 One last thought
You'll see a lot of pot holes and, unsurprisingly, a lot of tire repair shops around Ensenada. It was just a matter of time before we got a flat tire driving around town looking for the best food in the most remote corners. "La llanta esta ponchada" might come in handy. Trust me, it's worth it.
By the way, your tourism dollars help boost the local economy so you're actually contributing to fixing the pot holes. Win win. 🙂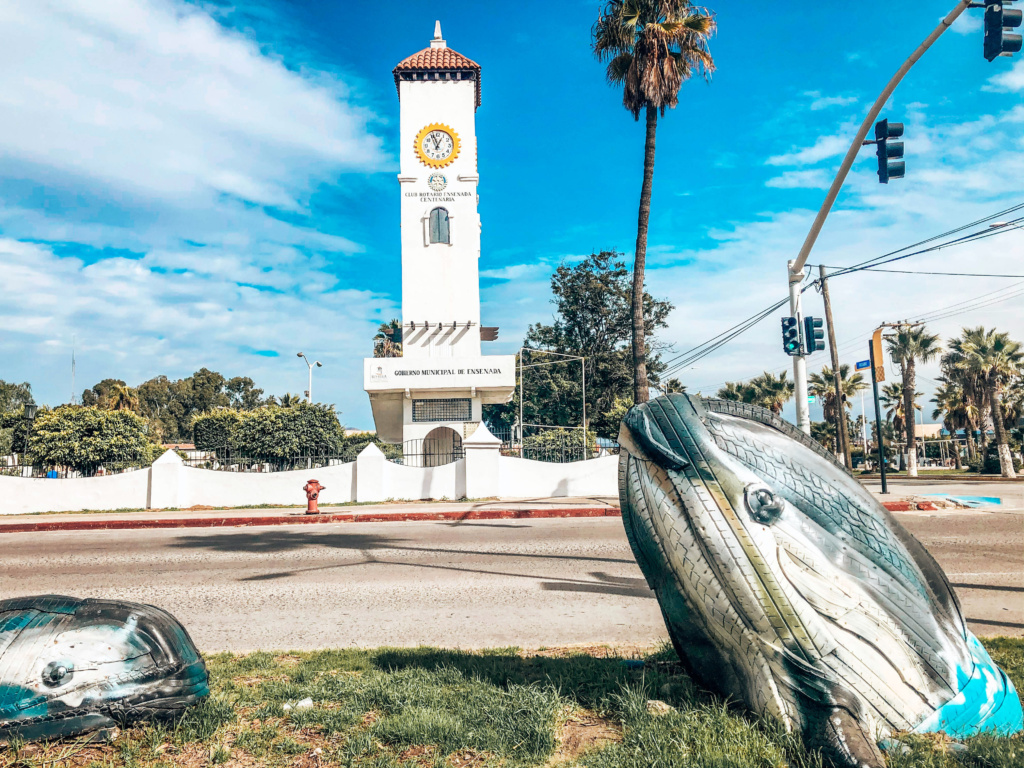 Que disfruten Amigos!
---
Is there any other fish taco spot that should be on the list? Have you had amazing Ensenada-style fish tacos where you live? Let us know in the comments below! Heading to Ensenada for a fish taco crawl? Tag @eightyflavors on social media and let us know your favorites!
Last updated: June 2023