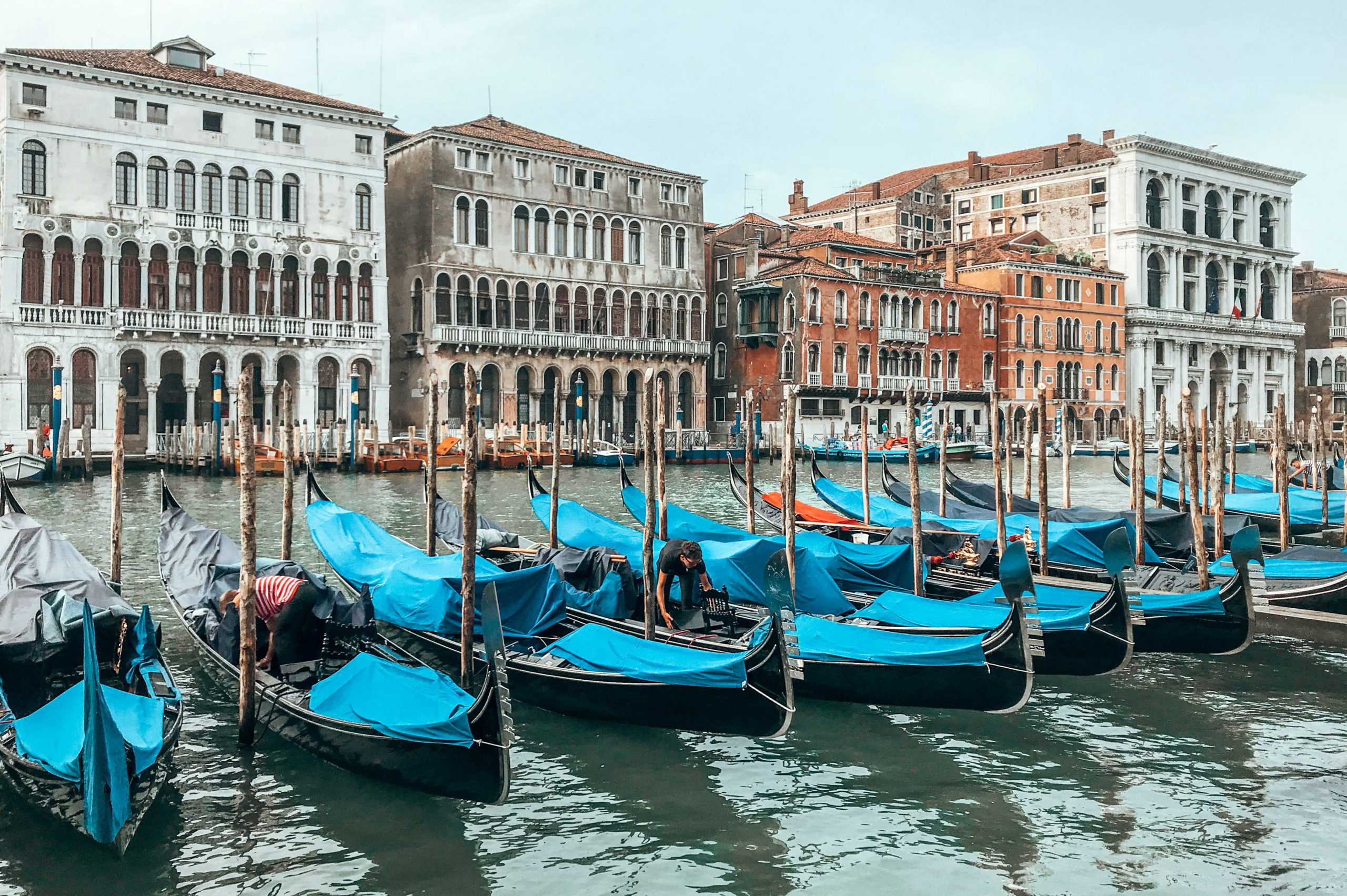 Death or rebirth of Venice? How to visit Venice responsibly post pandemic
La Serenissima is at a breaking point. What can we as travelers do to visit Venice responsibly post pandemic?
Back in 2009 a group of locals staged a faux funeral for the city of Venice when the number of residents dropped below 60,000 (the official threshold number for a city status in Italy). There was an actual coffin wrapped in Venice city flag.

Home sharing platforms like Airbnb have been blamed for forcing out locals from areas most desirable from the tourism point of view (i.e. the Venice lagoon). It's a problem evident in other European cities, notably Amsterdam and Barcelona, but nowhere has it been as painful as in Venice, a poster child for #overtourism.
Add to it the rise in popularity of low cost airlines, growing middle class in China, and perhaps the biggest contributor of all: cruise ships. At its pre-covid peak Venezia was so swamped with tourists – all 2o million of them – that desperate local authorities introduced fines for standing on bridges.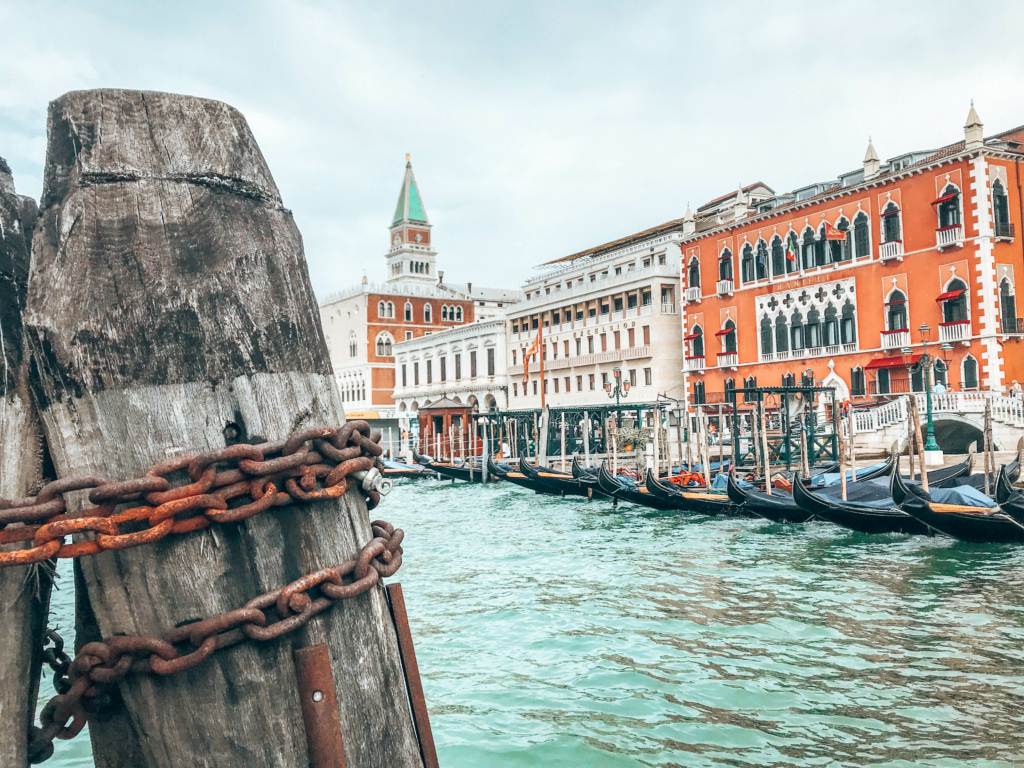 The city was a living paradox, a clear victim of its own success. Nobody knew how to put a stop to the unsustainable mass tourism. Venice was being loved to death. Then along came COVID 19.

Up to 50% of Venetians are employed in tourism. That's huge. Name another metropolitan area with such proportion. Even more locals depend on tourism indirectly (an unemployed hotel concierge doesn't have much disposable income to spend on haircuts or eating out).
As a result, the coronavirus pandemic has basically caused a sudden economic collapse of this great city. Abandoned by international travelers post-covid, Venice authorities have been working day and night on diversifying the city's income sources and coming up with a sustainable tourism strategy for the near future.
Nobody knew how to put a stop to the unsustainable mass tourism. Venice was being loved to death. Then along came COVID 19.

It's going to be extremely important that we as travelers do our part and treat La Serenissima with a special dose of TLC. Let's help make the pandemic a turning point for the Venice brand rather than the beginning of an end.

Here are some ideas on how to visit Venice responsibly post pandemic:
1. Stay overnight.
Venetians have a special slang name for day trippers. Mordi e fuggi translates roughly to 'hit and run'. You get the gist. Visitors who don't stay the night contribute to the city very little economically, while still taking up precious space and resources. Instead, slow tourism is what Venetians dream of.
It may not be possible to stay a week in one place when you're on a busy Northern Italy itinerary or a weekend escape, but do try to plan your Venice visit so that you can spend at least a night or two. That's how the city gets its economic boost. So much so that the authorities are currently considering issuing a daily quota of visitors to the strict city center, unless you can prove you've booked accommodation there. Which brings me to my next point…
2. Book a hotel, not Airbnb.
The unprecedented rise of Airbnb and other home sharing platforms has directly contributed to the displacement of locals from the Venice lagoon, and largely also the neighboring Giudeca district. What used to be relatively affordable student and local housing has been turned into tourist apartments. Don't get me wrong, I like and use Airbnb, but I avoid it in places like Venice where I'm clearly contributing to the problem. Hotels on the other hand are properly zoned to be able to operate where they do. Apartments are a big grey area.
It's going to be extremely important that we as travelers do our part and treat La Serenissima with a special dose of TLC.
If you must book one, make sure your rental property is properly licenced by the city. Or better still, book a room in someone's house. Sadly, that's virtually the only way to know that your Airbnb host is a genuine local resident supplementing his income, rather than a rental management company or a large scale developer/landlord looking after 300 properties (FYI the latter is up to 90% of Airbnb global inventory according to some estimates). And those individuals renting out their spare rooms could really use the extra income right now.
3. Respect the rules.
Don't be that tourist. Don't jump into the Grand Canal. Don't feed the pigeons. Don't eat your gelato on a crowded bridge. Don't stop the foot traffic – often foot traffic in the narrow Medieval Venetian alleyways gets so bad it needs to be controlled by the police. Don't throw that trash in the canals – you'd be shocked by how many people do (bins are scarce because space is scarce). Don't have a picnic and clog up the stairs. Don't treat the public water buses aka vaporetti as your private hop-on tour boats – for most locals it's the only way to get to work or to bring groceries home. Don't be that instagrammer trying to get the perfect shot while everyone is trying to go about their daily life.
Familiarize yourself with all the local rules at #EnjoyRespectVenezia campaign site. We only have one Venice guys. Love it, share it, respect it.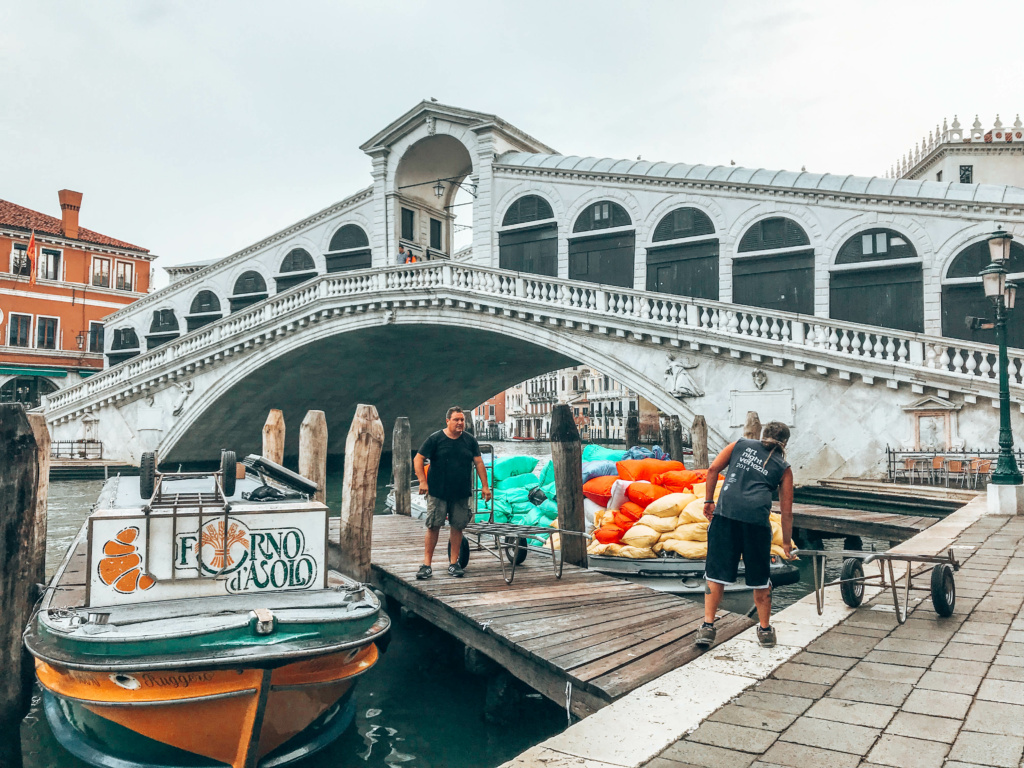 4. Don't arrive on a cruise.
We've all seen those terrifying pictures. Venetians have a love and hate relationship with the cruise ships. On one hand the cruise terminal is a major employer in the city. On the other, cruise ships are a major source of pollution. Plus, obviously, cruise passengers sleep on the ship which makes them the mordi e fugi kind of visitors (see no. 1) who take much more than they give, both in cultural and monetary terms.
Cruise passengers leave the heaviest footprint of all travelers in general, regardless of destination, but it's especially apparent in a fragile port of call such as Venice.
There have been talks of banning large ships from the lagoon, but the pollution will still happen, just a little further away. Not sure how they'll solve that pickle. In the meantime, as mindful travelers we can do our part by simply not going on cruises. Not to Venice nor anywhere.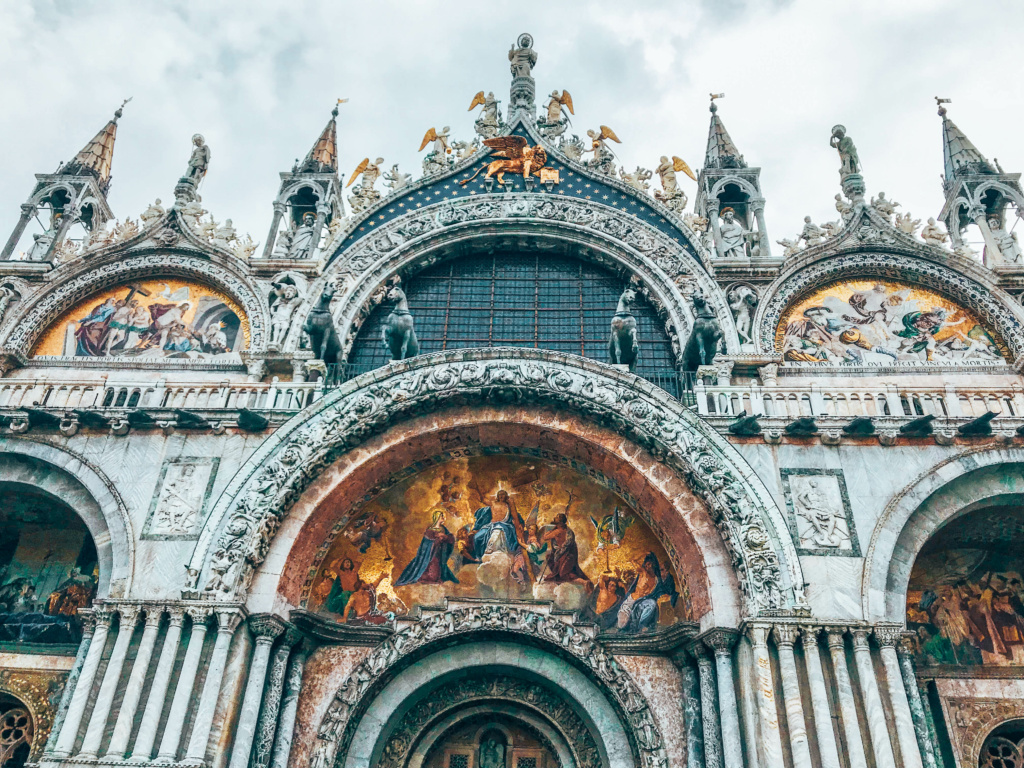 5. Explore off the beaten path.
And by that I don't just mean Murano. There's a lot more to Venice than Piazza San Marco, Rialto Bridge and a quick trip to Murano. The city boasts over 100 churches and bridges, and over 40 museums and galleries. Once again, slow tourism, well away from St. Mark's Square, is what the locals would love to see you practice. Explore the neighboring Giudeca, Lido and other islands as well as the mainland.
Consider hiring a tour guide to truly discover the hidden corners of the city – all tour guides have been out of work for months are are struggling right now. Make connections with local people, culture and heritage. A good place to start is Your Local in Venice, Giada and Loris will take good care of you (check their IG for local food tips too!).
Treat Venice as a living breathing city, not an attraction. Top tip: one of the best restaurants beloved by locals and serving unique Venetian regional dishes, Casa Fortuna, is on the mainland in the vibrant Mestre neighborhood.
6. Support artisans.
Venice will have to be reborn as quality destination with more than just carnival masks made in China. While they don't want to end up like a playground for the wealthy, Monaco-style, local shopkeepers will have to somehow keep paying the astronomical rents, especially after such a long absence of customers.
Do your research and see where to stock up on authentic arts and crafts hand made in Venice, by Venetians. It's a really fantastic way to support the local community directly and vote with your dollars. Buy less, but higher quality and from the right sources.
Let's help make the pandemic a turning point for the Venice brand rather than the beginning of an end.
7. Visit off season.
There are currently talks of making Venice an attractive Christmas and winter destination. (And an attractive destination for creatives and digital nomads, while we're at it.) I hope they make it happen. Meanwhile, for the sake of your own more rewarding experience, consider visiting La Serenissima off peak, i.e. October to April, minus the famed February Carnival. You'll get a much better value for your money and, if you wake up early enough, maybe you will actually be able to stand on a bridge for a few moments…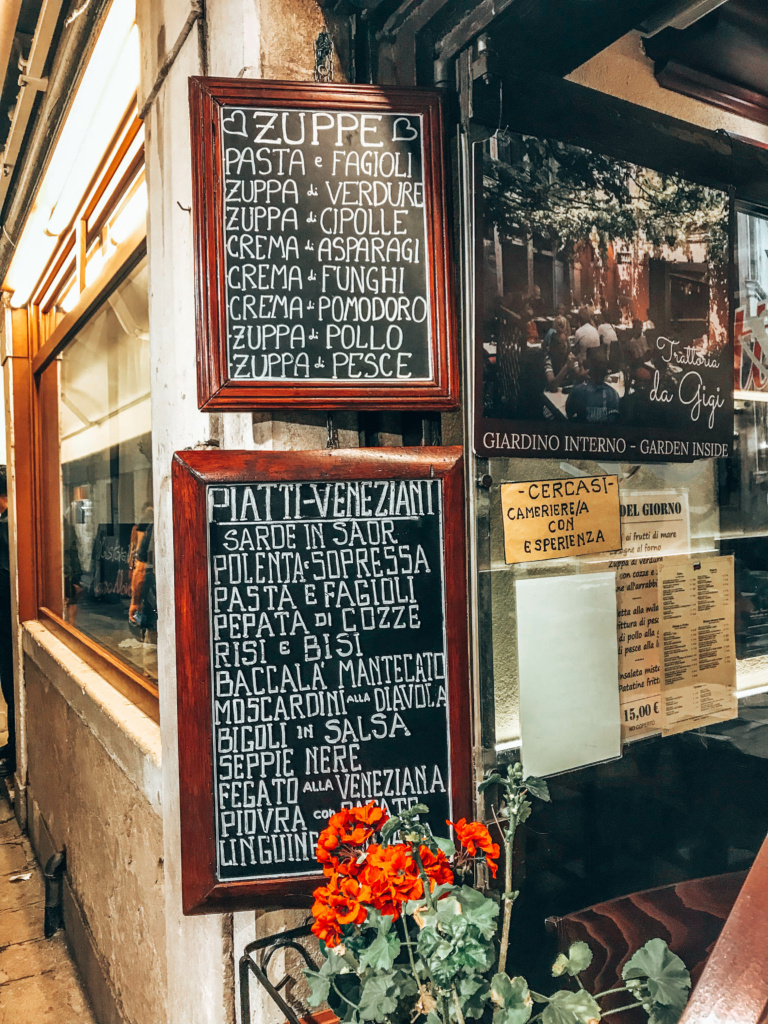 8. Eat local!
Having read all of the above you may be thinking that travelers are not very welcome in Venice. Nothing further from the truth. And not just because the city is desperate for tourism dollars right now. Venetians are extremely welcoming, proud and more than happy to share the beauty of their city with the world – as long as you show respect.
And, like all Italians, they love to demonstrate their hospitality through food. Make the most of it, and sample the rich and varied cuisine of the Veneto region, which is very distinct from the rest of Italy.
As you may have already seen in my Instagram post, some piatti tipici (typical dishes) to look out for in Venice are: risi e bisi, baccala mantecato, sepie nere, polenta, bigoli en salsa, sarde in saor, hearty soups, and the elusive casunziei all' ampezzana. Don't forget to have a cicchetteria crawl (local equivalent of tapas bars).
Eat as regional as possible – you may not find those specialties outside of Veneto. And – most importantly for us food travelers – you're helping preserve local tradition and sense of pride in times of uncertainty.
Buon apetito e buon viaggio amici!
---
You might also like: 6 WAYS TO RECREATE FOOD TRAVEL AT HOME (FOR QUARANTINE AND BEYOND)