Against All Odds, Food Brings Us Together: Chez Nermine
Meet Nermine, an advocate of culinary diplomacy and food and travel blogger, creator of Chez Nermine. Be sure to follow her on Instagram at cheznermine
Can you tell us a bit about your background and how your food travel blog came about?
I was born and raised in Egypt, studied Political Science, and joined the Egyptian foreign service, to become a diplomat at the age of 23. After nearly a decade of full career life, I quit my job, married a US diplomat, and started a new chapter as a wife, writer, entrepreneur, and now mother of two kids.
My travel and food blog came about when I realized the importance of documenting my family's memoirs in nine cities and across five continents. I figured that food helped me connect the dots in my life and extend bridges of friendship with people from all walks of life. "Food brings us together", that is my mantra and blog motto.
I love the tag line of your blog "AGAINST ALL ODDS, FOOD BRINGS US TOGETHER." Why do you think food plays such an important role in bridging intercultural gaps?
In many world cultures, especially in the Middle East where I was born and raised, food is the synonym of comfort and joy. It communicates genuine feelings of affection, compassion, and understanding.
Throughout my diplomatic journey, I witnessed first hand the power of food and generous entertaining in melting barriers among people of different cultural, ethnic, and political backgrounds.
Nothing is more powerful than opening your home to strangers and sharing your heritage food with them. Food stories promote culture, advocate interests, and challenge stereotypes. It is culinary diplomacy at its finest.
Tell us about your self-initiated program to empower Syrian refugee women through document their endangered culinary heritage. I absolutely love this idea!
In summer 2016 I was transferred with my family to Yerevan-Armenia. Our arrival coincided with an influx of 17,000 Syrian refugees. Those refugees were struggling with a brutal adjustment to their new destination. The floundering Armenian economy was unable to offer social services or job opportunities to the newcomers.
The most vulnerable among the refugees were older and middle-aged Syrian women with no college degree and zero work experience. Having said that, those same women, unbeknownst to them, possessed a life-changing fortune which is their rich and exotic food heritage.
My self initiated project of Empowering Syrian Refugees Women aimed at equipping those seasoned home cooks with the necessary confidence and enough business knowledge to become food caterers. I enjoyed documenting and photography their centuries-old recipes to carve their brands, that was the first step on their business journey.
My empowerment project didn't rely on any funds. My program's main assets were my native Arabic and trust. Thanks to our common cultural background, Syrian refugee women opened up to me and confided in my program which enabled me to communicate their needs to different donor agencies and to the business community which funded their training programs and used their food catering services.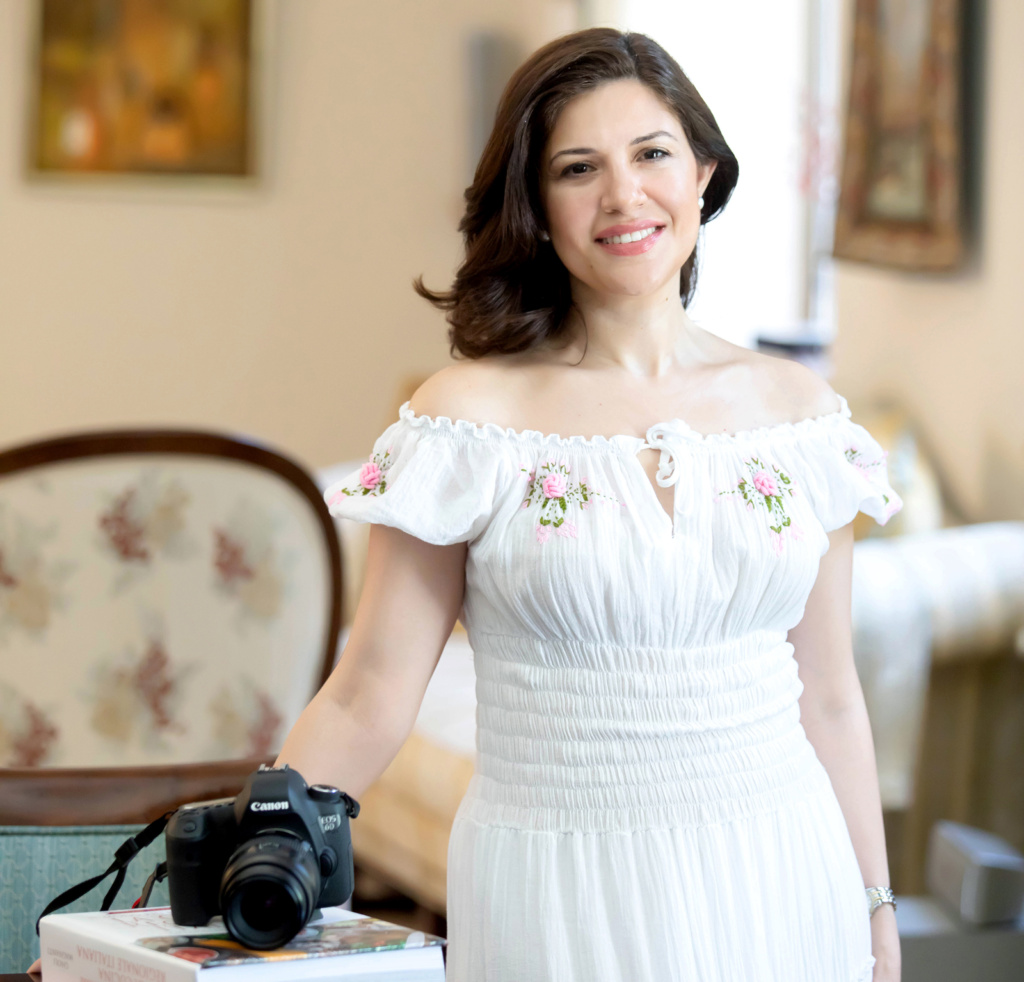 Can you give us some examples of what the project meant for some of the women you worked with?
Thanks to their cooking skills, determination, and the right business training, a good number of Syrian refugee women were able to stand on their feet to become their families' main breadwinners. They were finally able to pay for their kids' education, restore their pride, and renewed their faith in life after a bleak phase of loss and displacement.
What other food/travel/storytelling projects do you have coming up, if any?
In Singapore, my current overseas tour, I am thrilled and honored to collaborate with the U.S. embassy in promoting American Cuisine and its Diverse Food Culture. I contribute to the U.S. embassy's media campaigns with food stories/articles, photography, and videos.
Find links here:
https://www.youtube.com/watch?v=VVu9rbYFbWE&t=18s
https://www.facebook.com/search/top/?q=us%20embassy%20in%20Singapore%20%20&epa=SEARCH_BOX

American cuisine mirrors the vibrant cultural mosaic of its immigrants. In other words, American food is the world heritage food that each one of us contributes to, with our unique food story. We should have no doubts about that.
What was the biggest challenge and the biggest reward for you along the journey of becoming a food travel writer?
The biggest reward is the bonds that my craft helped me forge with fascinating and talented people in the food and hospitality industry. The biggest challenge is to find the time, given my multiple social and family responsiblities, to write about a flood of riveting food stories everywhere I land.
Last but not least, the impossible question: what's your favorite cuisine? (or three :P)
Mediterranean cuisine remains my top choice. It is the closest to my heart and diet. It is cosmopolitan, healthy, fresh, and versatile.