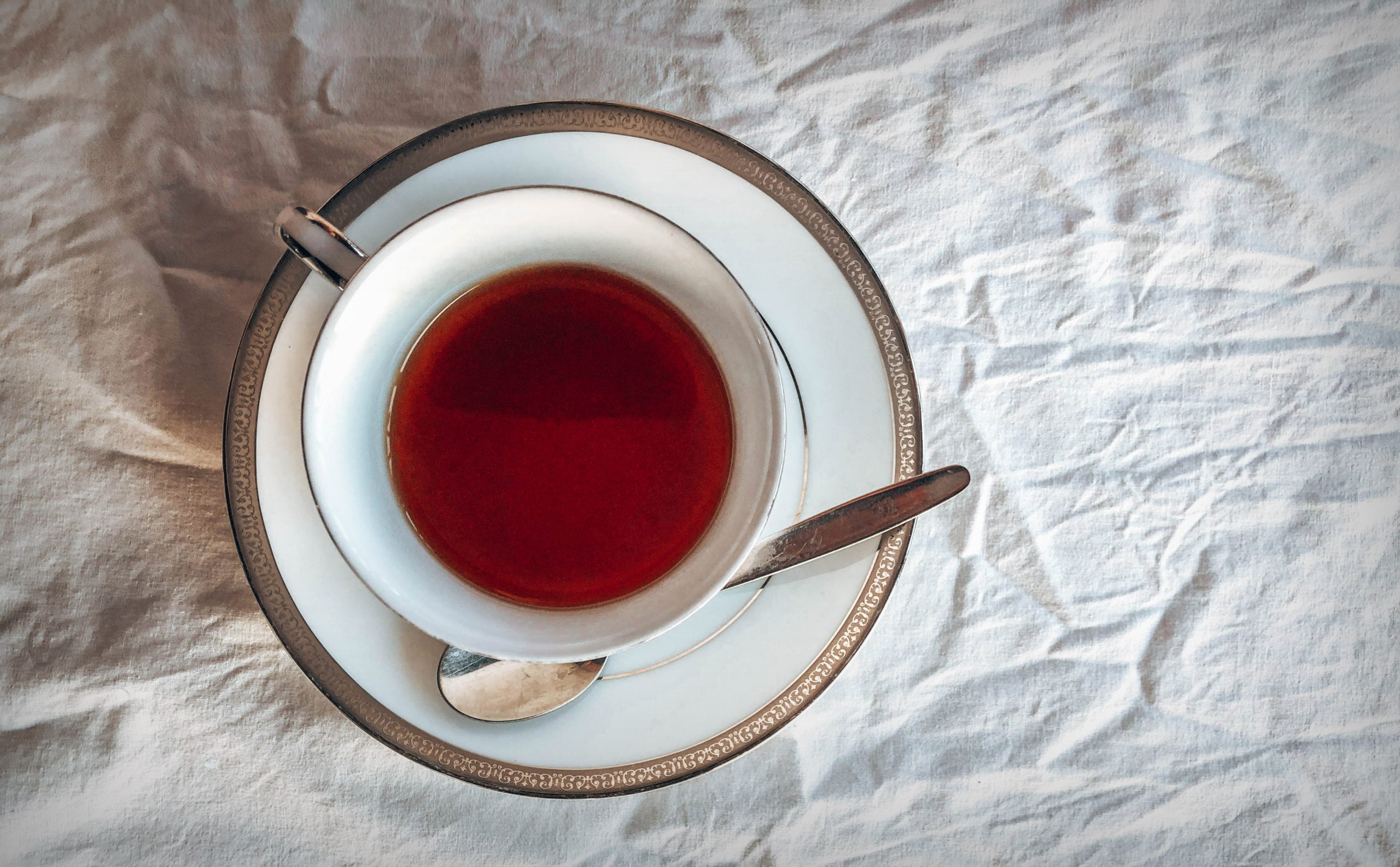 Sips Of Ceylon: Top 8 Sri Lankan Drinks You Should Try
Discover Sri Lanka's unique flavors by sampling not only the highly underrated curries and hoppers but also Sri Lankan drinks that go way beyond the ubiquitous Ceylon tea.
While party lovers may be disappointed to learn that heavy drinking is not really a thing on the island, stunning sunsets with simple cold beers in hand will totally make it up to you. Who knows – it may just be the trip when you discover that partying is not really your cup of tea – pun very much intended – and that you're actually a morning person who prefers sunrises with a cup of Ceylon brew or an Ayurvedic herbal concoction in hand!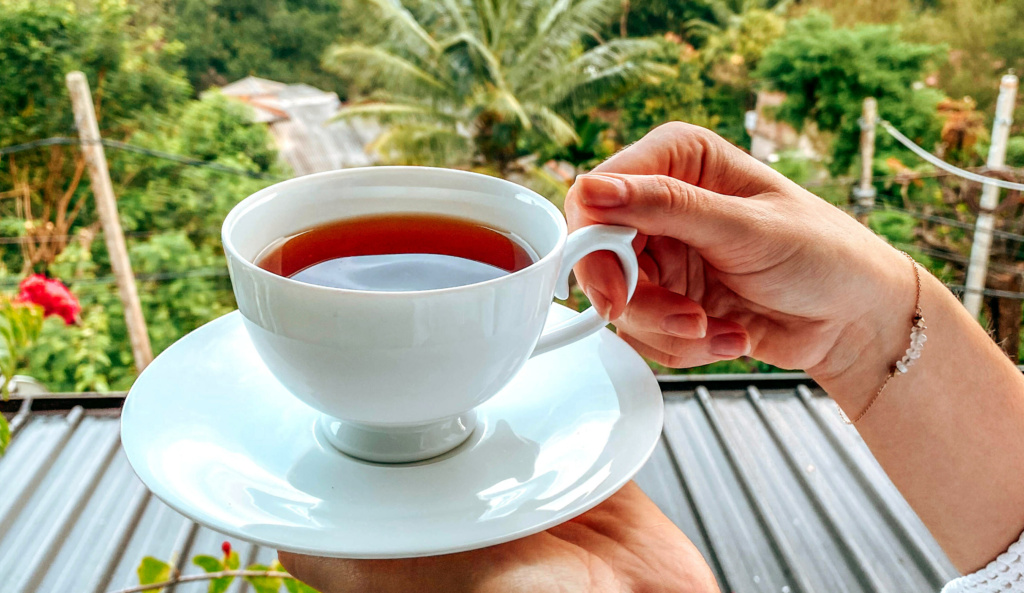 Whatever your beverage preferences, here are top 8 experiences to be had on your next visit to Sri Lanka:
1. Tea at Lipton's Seat
Tea will never taste the same after you've had it anywhere in Sri Lanka but Lipton's Seat takes this statement to the next level.
The way to this panoramic viewpoint with a tiny tea shop on top leads from the town of Haputale through historic yet still functioning Lipton plantations, some of them planted by Sir Thomas Lipton himself.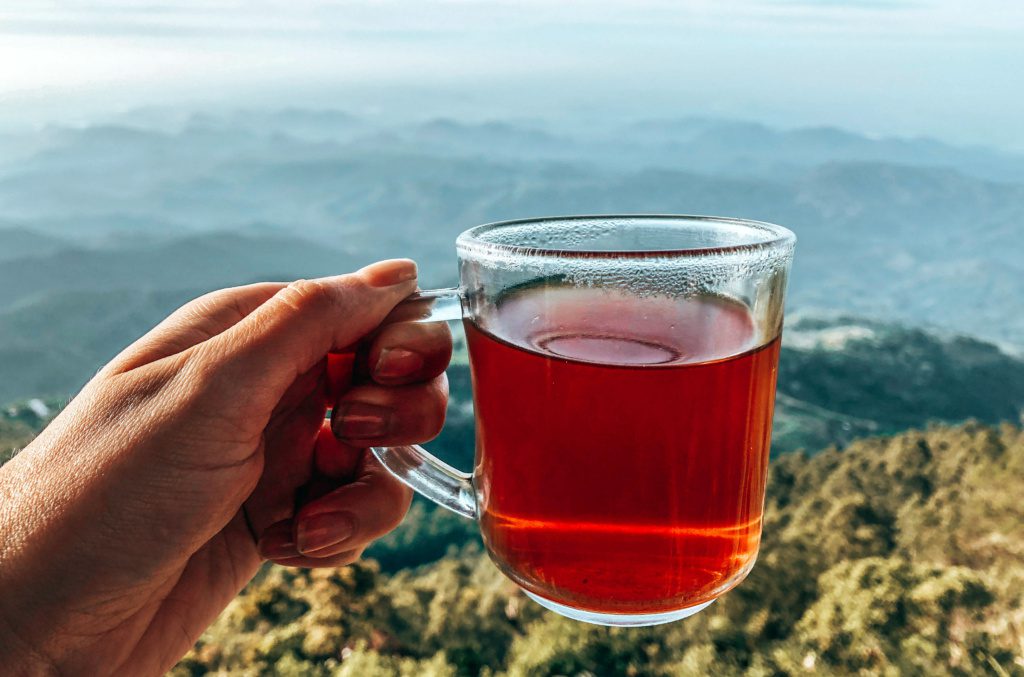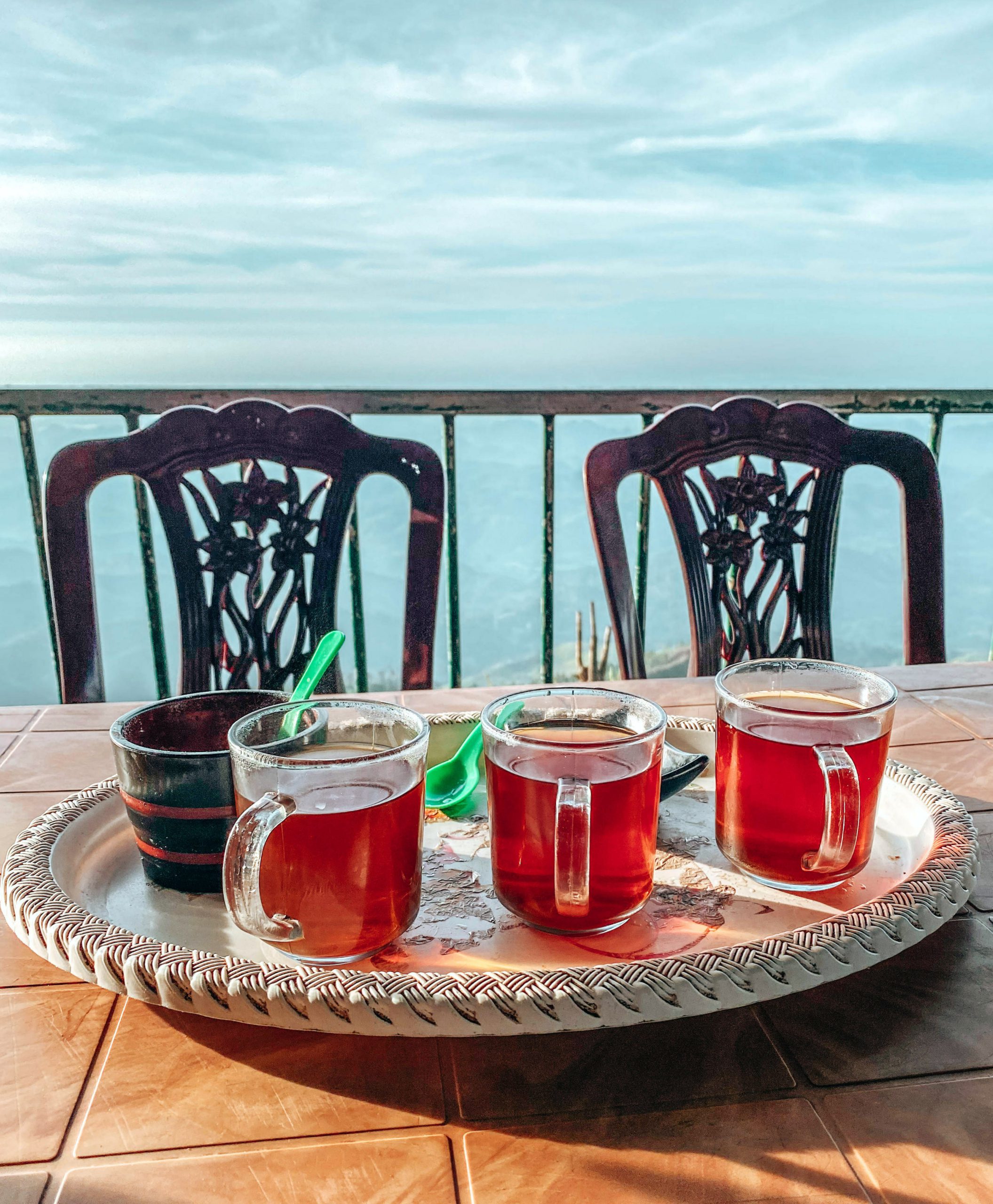 While the view from Lipton's Seat is excellent at any time of day, sunrise over the tea country viewed from the top, a cup of tea in hand, is an experience you'll never forget. Whether you decide to hike or take a tuktuk, the journey itself will be part of the experience.
Top tip: Around 7:30 am local children, all dressed in crisp snow-white uniforms, walk to school hand in hand along the windy green paths. Then around 8am local women begin their tea-picking shift. If you time your hike/tuktuk right you'll be able to witness a typical local morning in the nearby villages. It will help you gain even more understanding of and appreciation for Ceylon's greatest export.
You can easily access Lipton's Seat from White Monkey homestay or Thotalagala hotel.
2. Tea tasting at a tea factory
Yep, more tea.
Lipton Seat is nothing short of spectacular, but a visit to Sri Lanka is not complete without a guided tour of a tea factory. The leaves that make up each cup of tea play a surprisingly complex role in the history of Sri Lanka and a visit to a tea factory will help you understand why.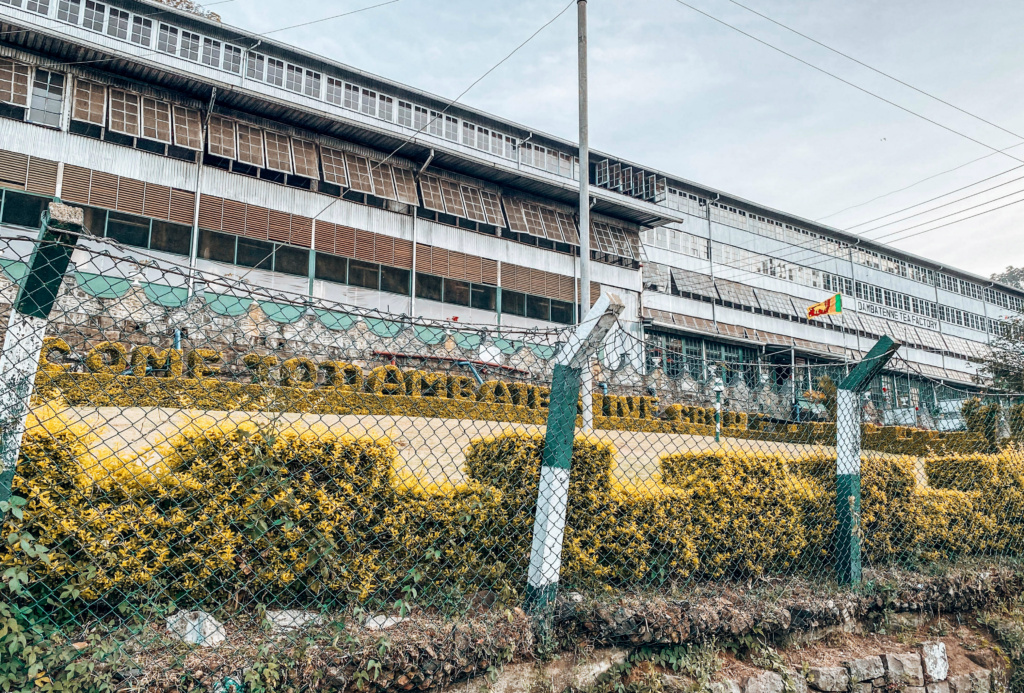 You will sample some of Ceylon's finest (does tea get any fresher?), learn about the differences between the various types of tea, and get insight into the back breaking labor that goes into producing each cup. Most of them are working factories, which is fascinating to witness in itself, but check in advance whether your visit overlaps with working day/hours.
If you have enough time while at Lipton's Seat, a great option is Dambatenne (aka Lipton) Tea Factory.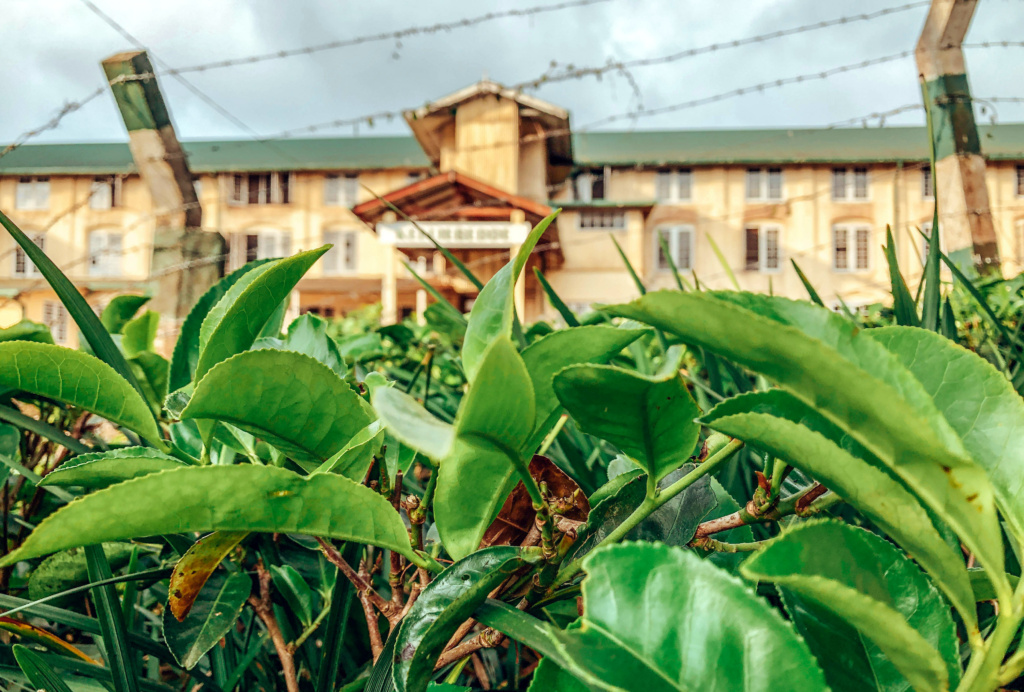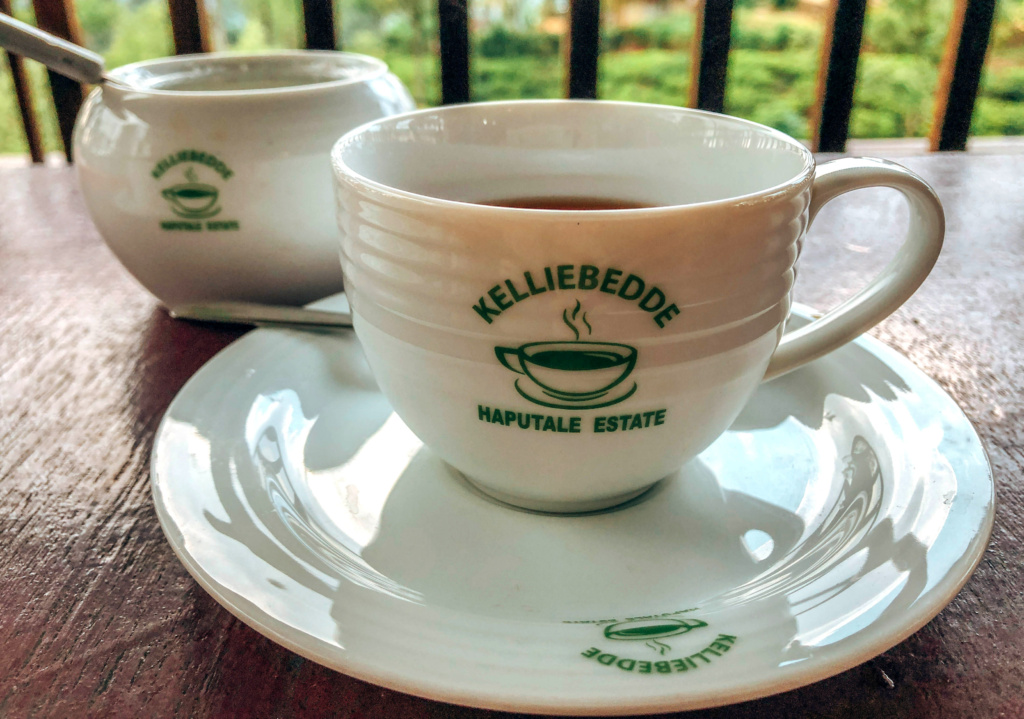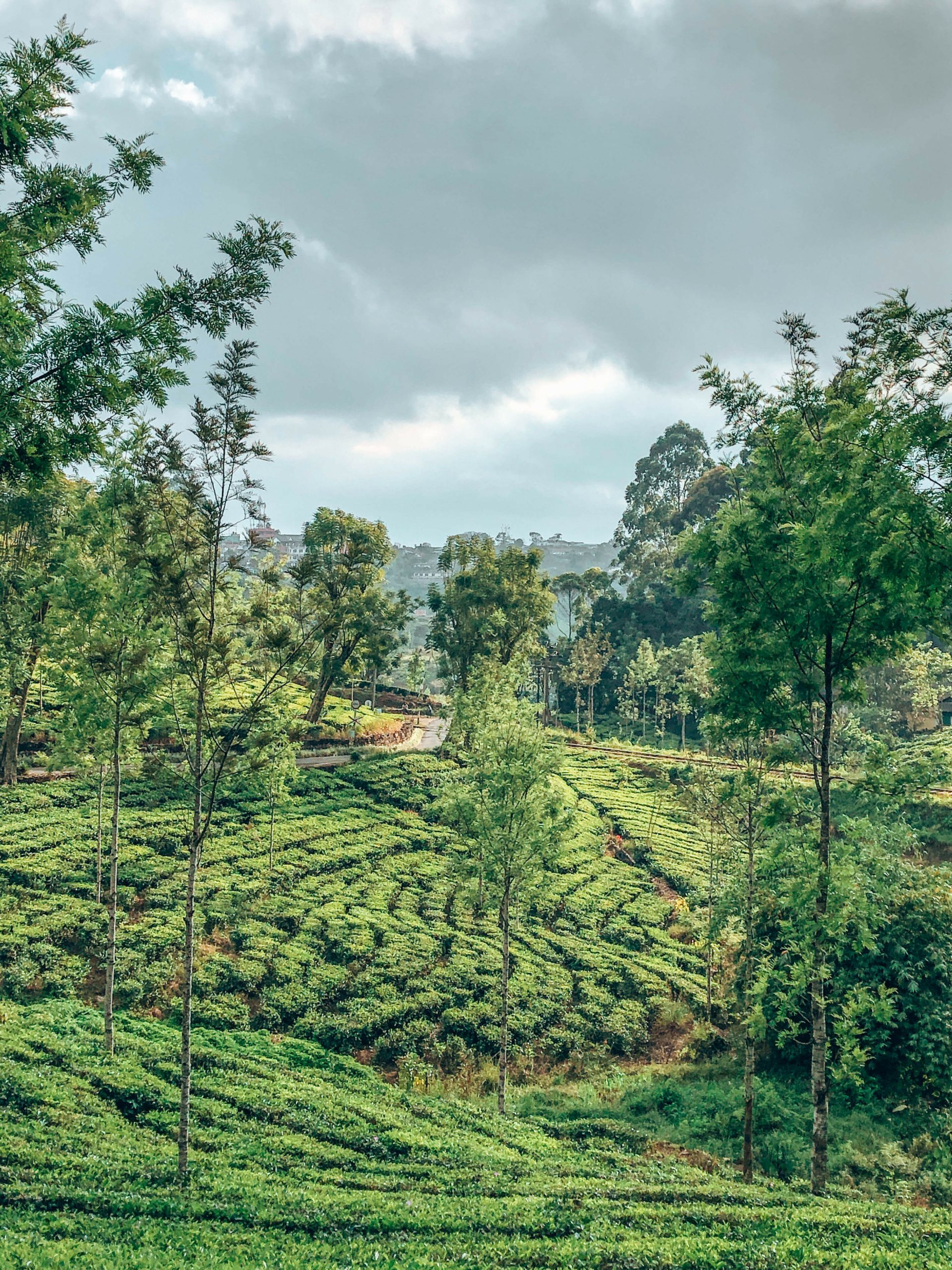 Nearby, also in the town of Haputale, is Kelliebedde Tea Factory. While not open for guided tours, Kelliebedde has a small tea shop on site that caters mostly to locals and sells excellent strong tea straight off the plantation, both in packs to go and to drink on site. Enjoy a cup of Ceylon's finest on a terrace overlooking the tea terraces and the blue train passing by!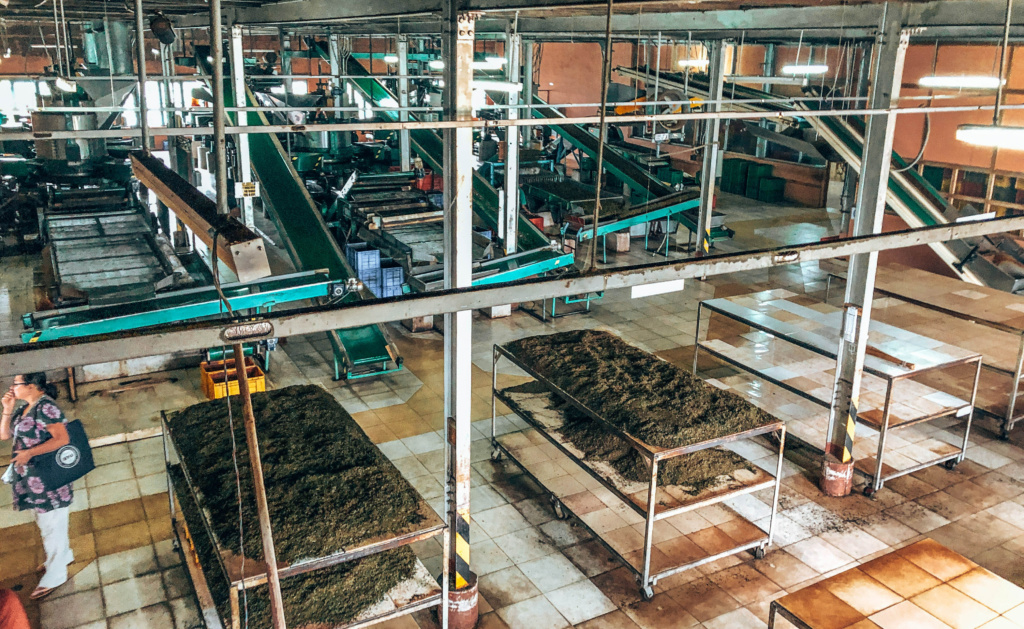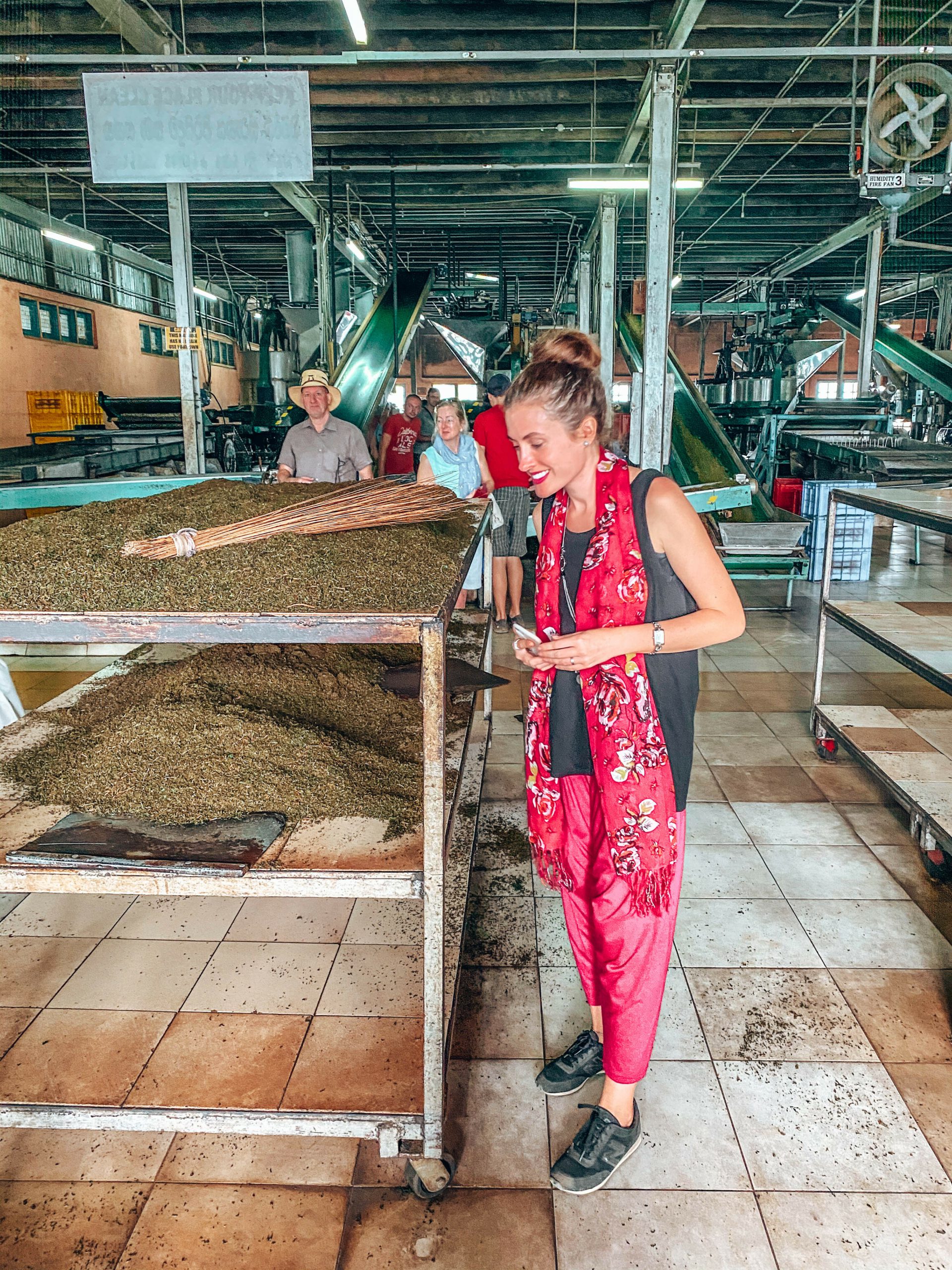 Arguably the most popular option with tourists is the Uva Halpewatte tea factory in Ella which does seem to offer the most thorough tour. The on-site souvenir shop has some great options too – the Halpe brand prides themselves on being the most awarded Ceylon tea after all.
Alternatively, there is the Kinellan Factory and Tea Center, a small working factory walking distance from Ella town.
If you want to combine your accommodations with on-site tea tastings straight from the source check out the splendid Thotalagala Hotel in Haputale and the unique Heritance Tea Factory in Nuwara Eliya.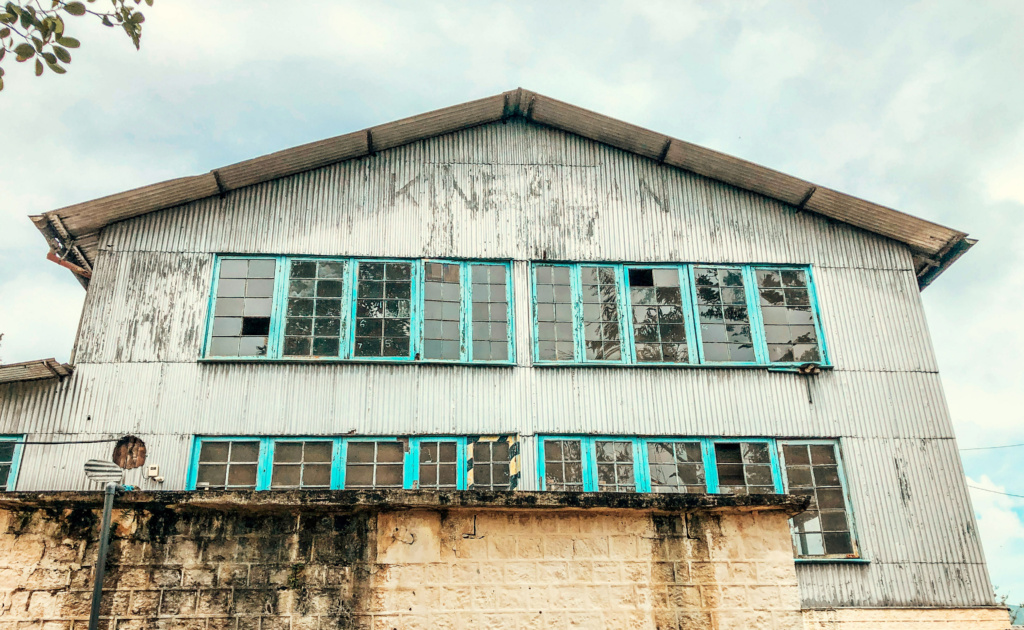 You might also like: 5 things you should eat at Nine Arch Bridge
3. King coconut
A coconut a day keeps the doctor away, the saying goes in Sri Lanka. If you're a fan of coconut water but find the price prohibitive to consume in large quantities back home, here in Sri Lanka is your time to binge on this nutrient-packed drink like there's no tomorrow.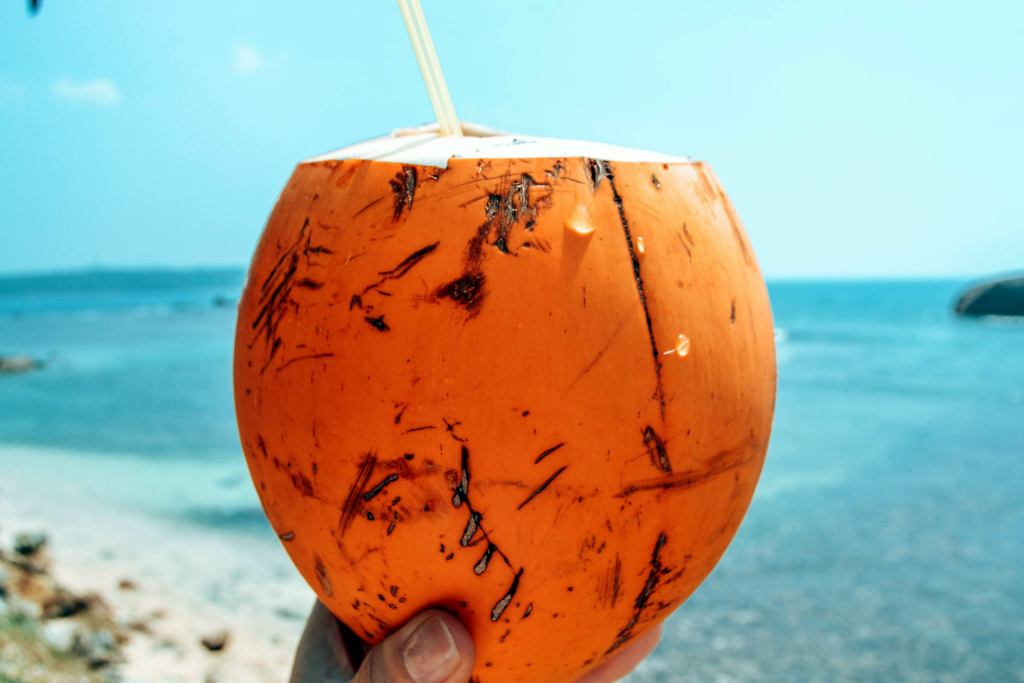 The characteristic orange-shell coconuts are sold at every corner of the island from the busy streets of Colombo to the most remote villages in the country. You'll also find them on trains, near religious sites, on long distant buses, along popular hikes, in restaurants, street food carts and of course sold by beach vendors.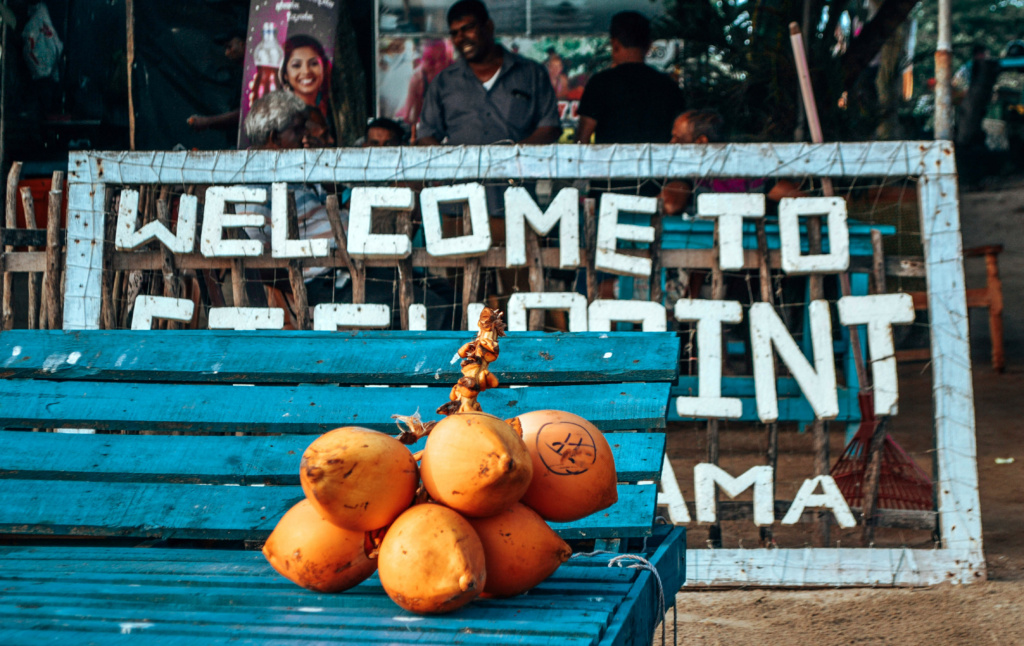 Just remember to refuse the single use plastic straws and use your own reusable one like this one. You'll be drinking so many that it will all add up.
You might also like: Where to Eat in Unawatuna, Sri Lanka
4. Woodapple juice
This weird smelling fruit looks like a moldy brown melon and it's sort of Sri Lanka's Marmite – you either love it or you don't… I happen to love it and I think it's very much worth trying. Not only is it very filling – a glass of wood apple juice is almost like a smoothie, but also very nutricious. Any Sri Lankan will sing its many health benefits – apparently it's known to help with anything from tumors to hair loss.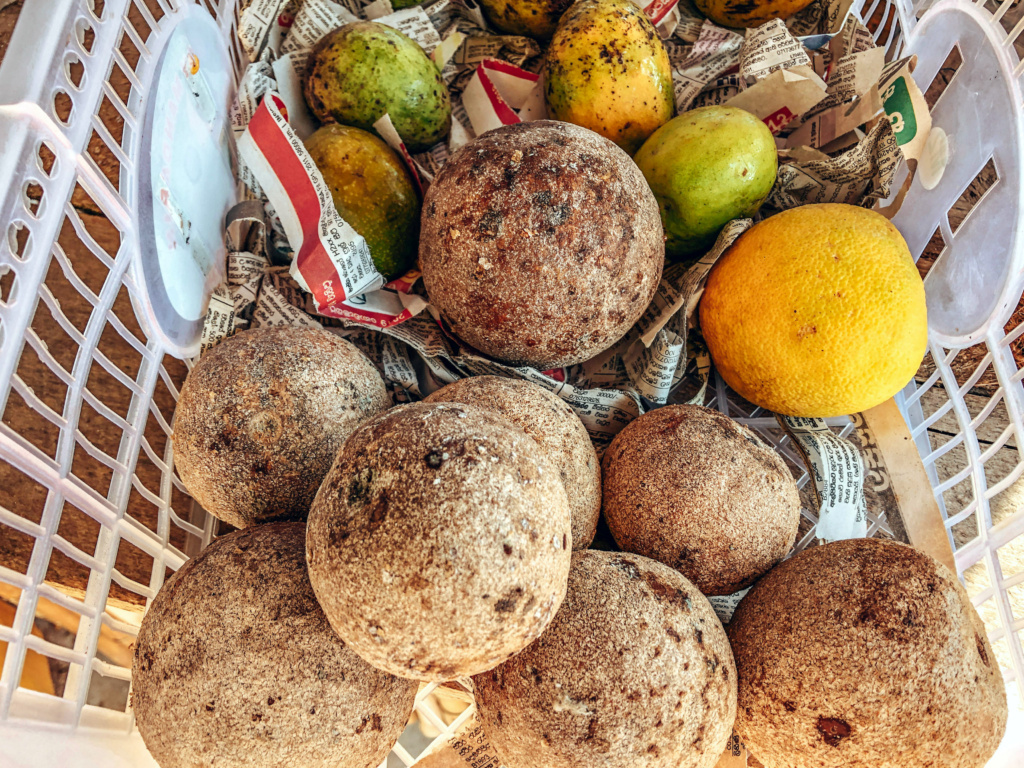 As you may remember from my Instagram post, we first tried the wood apple when me and mom and hubby got lost in the jungle (long story), and a local family we encountered offered shelter and… wood apples. To me wood apple will forever be the taste of kindness.
If you're in Mirissa, go to the little shack across the street from One Beach Cafe where the lovely Johney will make you the most delicious wood apple juice to order. Tell him we sent you. 😀 Read more about where to eat in Mirissa.
5. Ginger beer at the Burgher House
Ginger beer seems to be the soft drink of choice in Sri Lanka and several commercial brands offer very decent options, with a choice of beer and ale – try both and compare as they differ quite a lot. My mom tried ginger beer for the first time in Sri Lanka (it's not really a thing in continental Europe) and she's now crazy about it. I won't exaggerate if I say we tried every brand of ginger beer on the island. We ordered it with virtually every meal.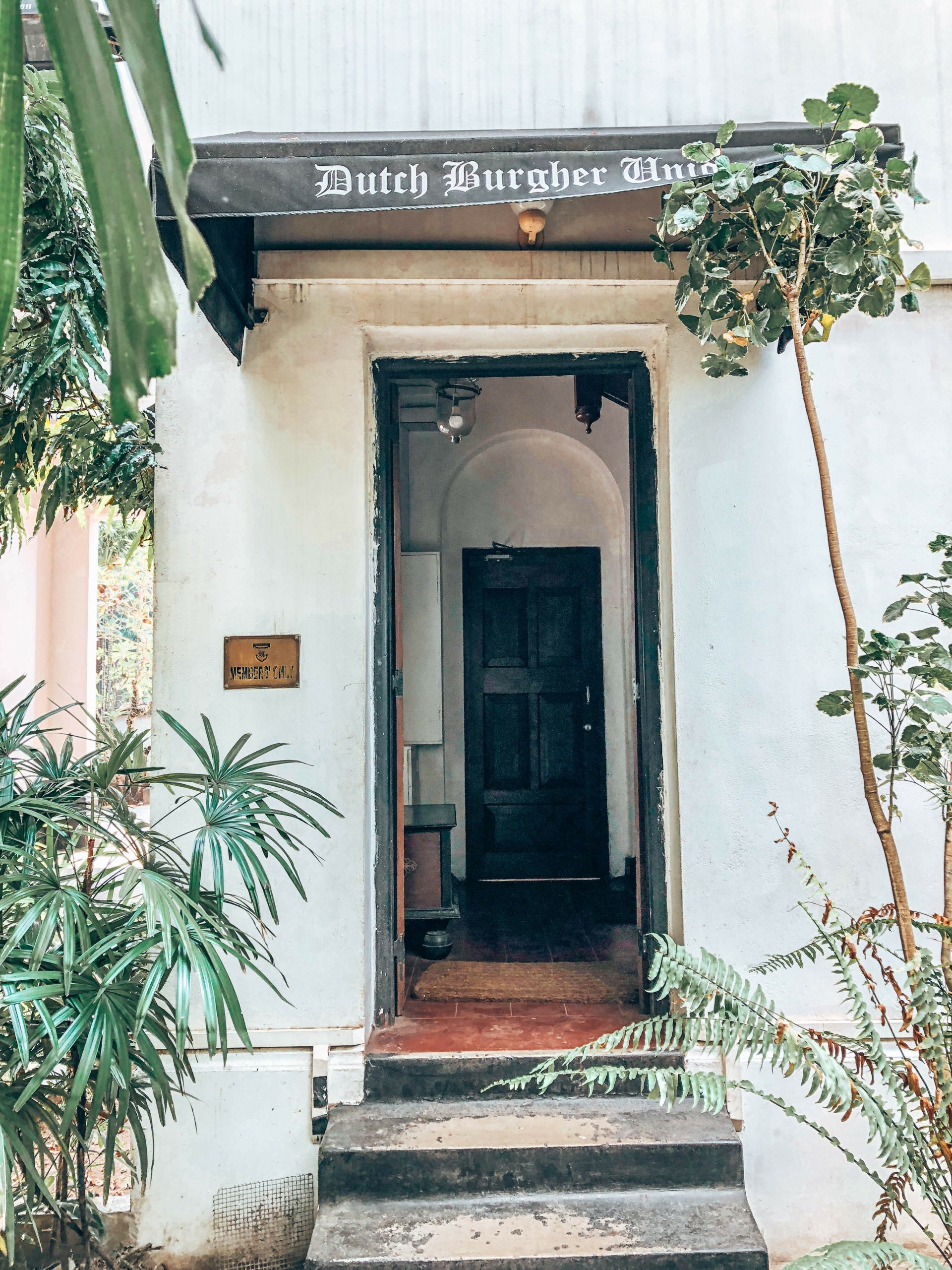 The jury agrees – nothing comes even remotely close to the ginger beer made daily in-house at the iconic colonial meeting place in Colombo known as the Burgher House. It's in a league of its own. Somewhat unfortunately, that was the very first ginger beer we tried, shortly after landing in Colombo. It was our point of taste reference from that point on and every commercial ginger beer fell short. Don't miss it.
The house itself is full of history and the cafe is also famous for its excellent signature lamprice. There is a Colombo lunch idea for you! Read more about what to eat in Colombo and where.
6. Arrack cocktails
Arrack i.e. local coconut whiskey is the cheapest and – unsurprisingly – the most popular spirit in Sri Lanka. It is made of distilled toddy or fermented sap of the coconut flower. Some people find it to be similar in taste to rum or brandy. You'll most likely find arrack as a simple mixed drink (try it with ginger ale!) or in cocktails.
Any Arrack connoisseur will tell you the best Arrack in Sri Lanka is Ceylon Arrack, which is exported internationally and has been used in creative cocktail recipes all over the world (The Kandy cocktail created by Luca Cordiglieri at the Dorchester Hotel in London is just one example). While the bar and party scene in Sri Lanka is super low key, many hotel bars have upped their cocktail game lately. Their bartenders have been known to produce expertly blended world class drinks.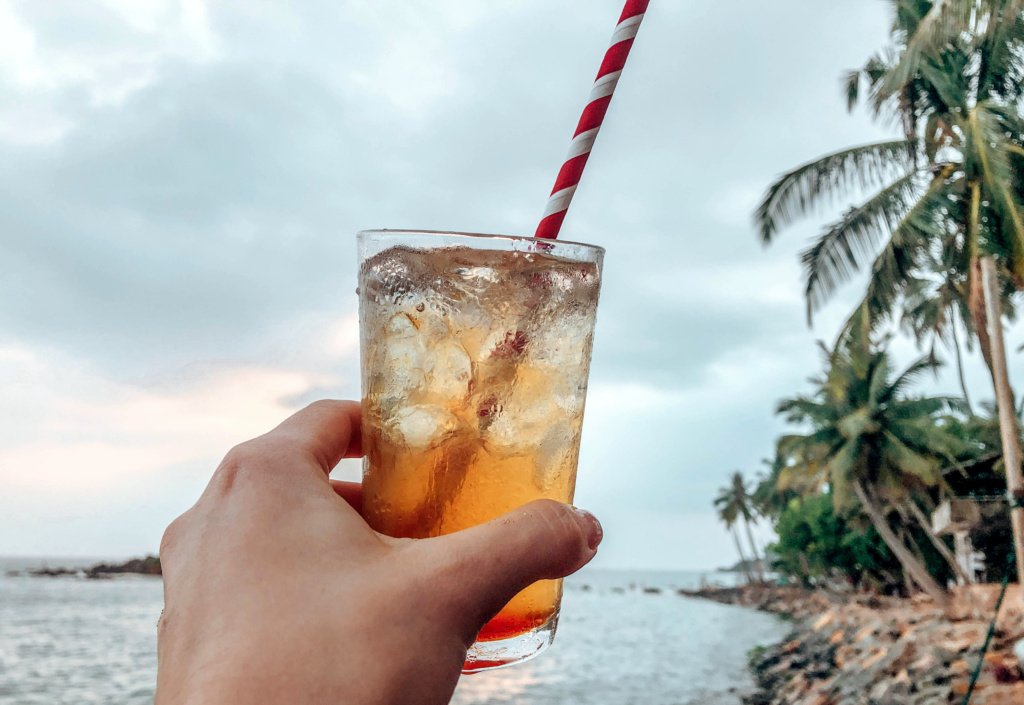 Some of our favorites include the award winning arrack cocktails at the Theva Residency in Kandy (top tip: go for sunset drinks and stay for dinner) and cocktails with a view at 98 Acres Resort. In Colombo some of the best can be found at the rooftop bar Ce La Vi at the Kingsbury Hotel (ask for CSCS – Ceylon Sake Citrus Swizzle, a blend of arrack, sake and yuzu).
A very classic arrack cocktail to keep an eye out for across the island is the Aliya (in Sinhala, Aliya means Elephant). It's an ancient concoction of the old kings of Sri Lanka, no less. The main mixer here is fresh coconut water – it's practically a health drink! 😉 Cheers!
You might also like: Top 4 Hotels in Sri Lanka for Food Lovers
7. Lion beer at sunset
An ice cold Lion – Sri Lanka's national beer – while watching one of the island's unforgettable sunsets is a must and a great way to end a day of exploring. Some spots where you'll find both a bar and great sunset viewing include Slightly Chilled in Kandy or Wijaya Beach near Unawatuna.
The latter may get very crowded as the beach itself is tiny but the Wijaya bar has plenty of seating. (Note: turtles have been known to swim in the Wijaya beach waters, if they make an appearnce while you're there remember to give them plenty of space and approach responsibly).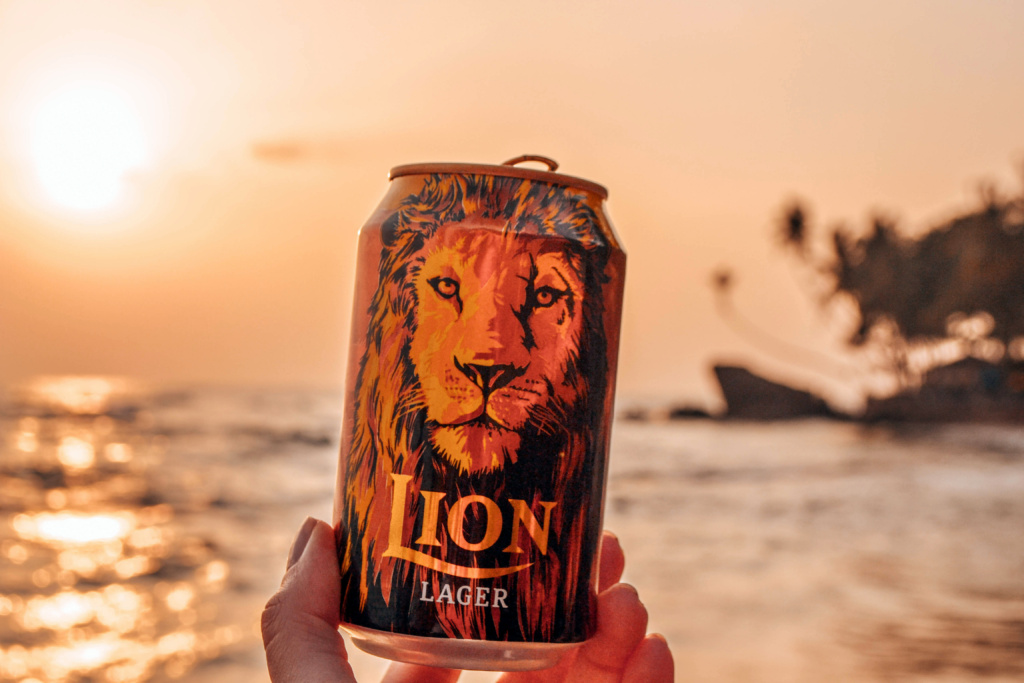 Slightly Chilled, set above Kandy Lake has prime sunset viewing location but please note we do not recommend neither food nor cocktails there, as the venue caters specifically to tourists and the quality reflects that. Stick to a bottle of Lion and enjoy the views.
The third – and our favorite – Lion sunset place is the gardens of the historic Galle Face Hotel in Colombo. Not only will you get a chance to check out this iconic property (it's the oldest and one of the grandest hotels in Sri Lanka), but you'll be treated to an ocean side sunset ceremony. The hotel holds a daily spectacle of lowering the flag as the sun goes down, accompanied by the sound of live Scottish bagpipes. Truly a moment to behold.
8. Ayurvedic herbal drinks
Should you accidentally have one too many Lions or arrack cocktails, soothe your morning after with Ayurvedic herbal teas. Sri Lankans have been using the healing powers of Ayurveda for thousands of years and it's still the leading approach to medicine on the island today.
Make the most of it and seek out the widely available concoctions and teas made with herbal ingredients found in abundance in nature. Quench your thirst and reap health benefits.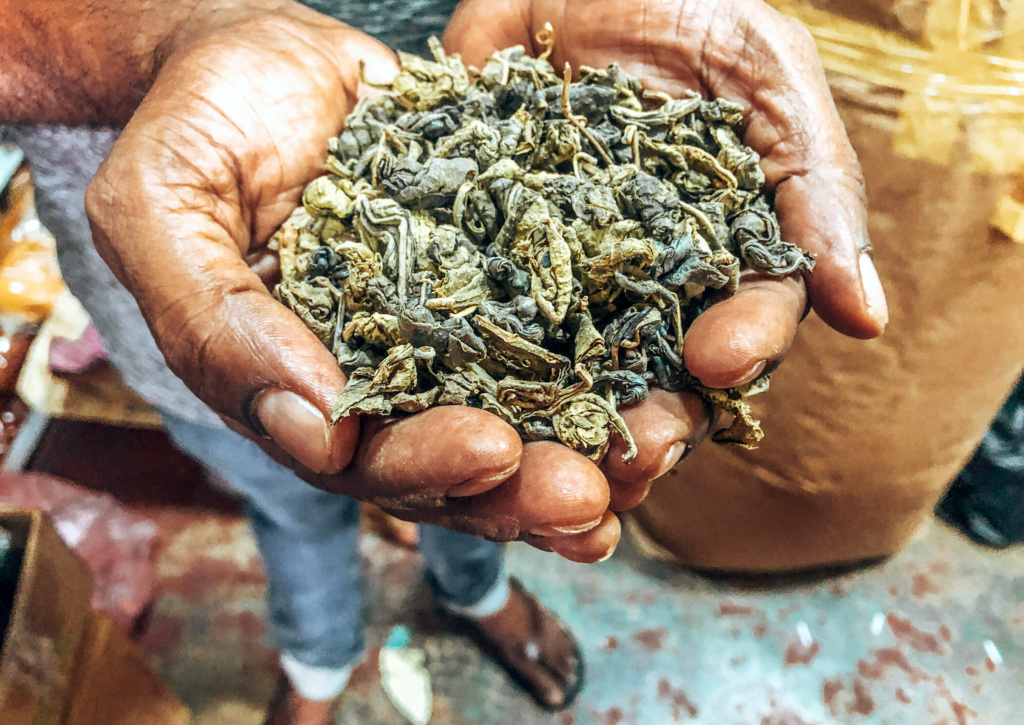 Some herb names to look out for are gotukola, polpala and ranawara. The herbal tea bags or loose leaves you find at local markets (and common supermarkets) also make for great gifts and souvenirs.
You might also like: Where to Eat in Galle, Sri Lanka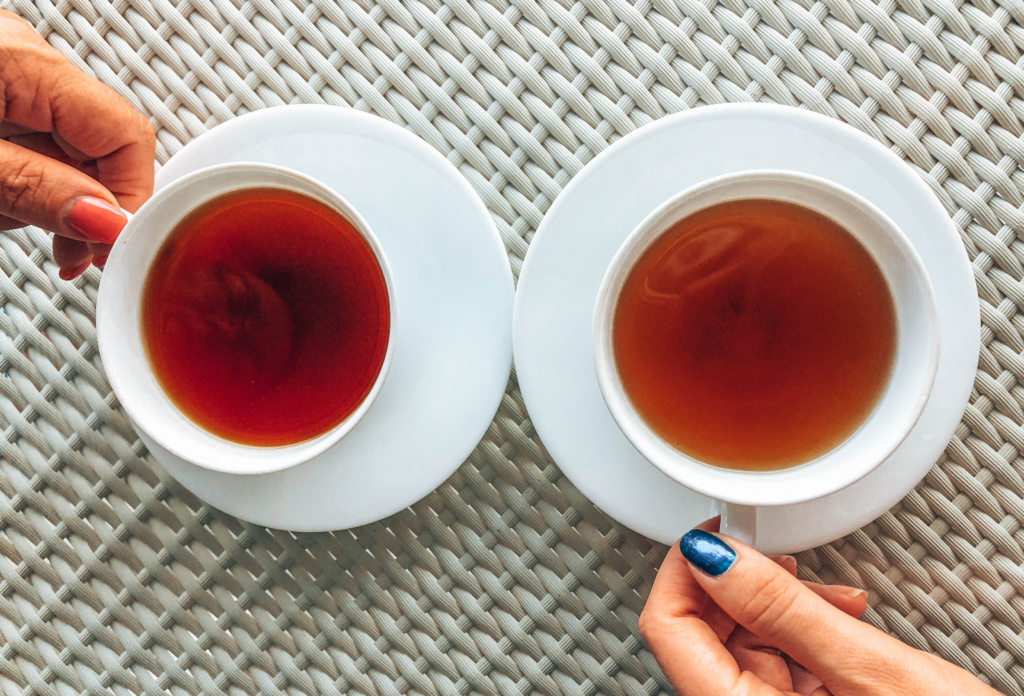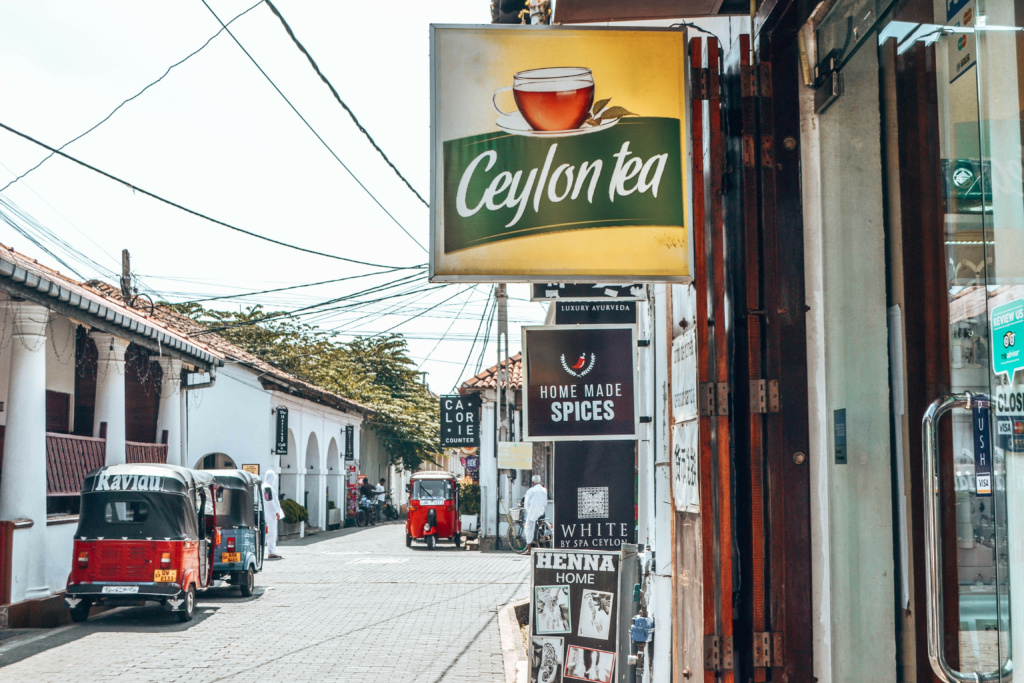 Honorable mentions:
a cup of strong milky tea sold by vendors on the Ella-Kandy train
fresh juices: Sri Lanka has a large collection of tropical fruits: papaya, mango, durian, passionfruit… the list is endless
beer in disguise served out of a teapot during certain national religious holidays (when officially no alcohol is served)
cinnamon iced tea at the Dilmah t-Lounge (within the Dutch Hospital complex in Colombo or two other locations)
cocktails infused with Ceylon tea – you'll be surprised how well tea blends with liquor, especially arrack!
---
Have you been to Sri Lanka? Let us know your favorite drinks in the comments below! Did you enjoy any of the above? Tag @eightyflavors on social!