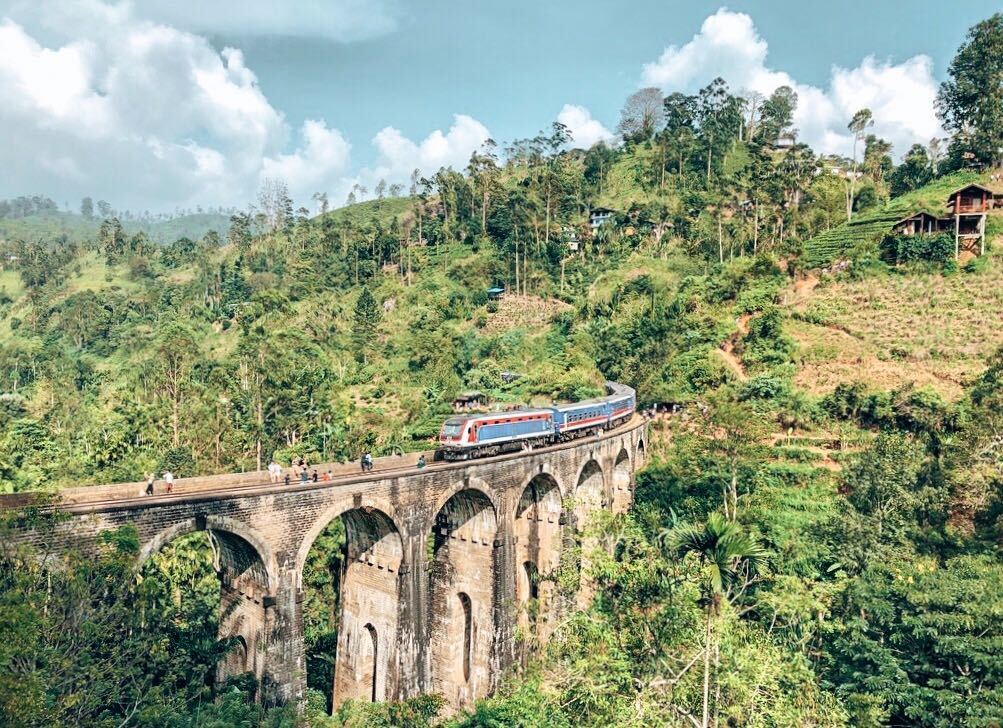 Nine Arch Bridge, Sri Lanka: 5 Things You Should Eat
The instafamous Nine Arch Bridge in Ella, Sri Lanka, is no doubt quite a feast for the eyes. More importantly though, it's also quite a feast!😄 From where to have a picnic if you bring your own town-bought snacks, to what street food to look out for, here are our top tips:
1. Nelli fruit
Ayurveda's wonderfruit, Nelli is also known as Indian Gooseberry. For millennia, Nelli has been consumed by disciples of Ayurveda both as a rejuvenant and as a cure-all to maintain health and boost vitality. 'Nelli' is the affectionate name given to this 5000-year-old traditional medicinal plant by the indigenous population of Sri Lanka. Slightly sour in taste but quite delicious, it's still believed to help with virtually anything, so don't miss your chance to snack on this miracle fruit while hanging out waiting for the train to pass!
2. Grilled Corn
You're not wrong to associate corn with Mexico rather than Sri Lanka, but the dark yellow variety is quite a popular street snack everywhere from central Colombo to rural Ceylon. Here at Nine Arch Bridge we came across a local man selling corn that was not boiled but roasted on ashes! Very different taste from your usual Mexican elote, give it a try.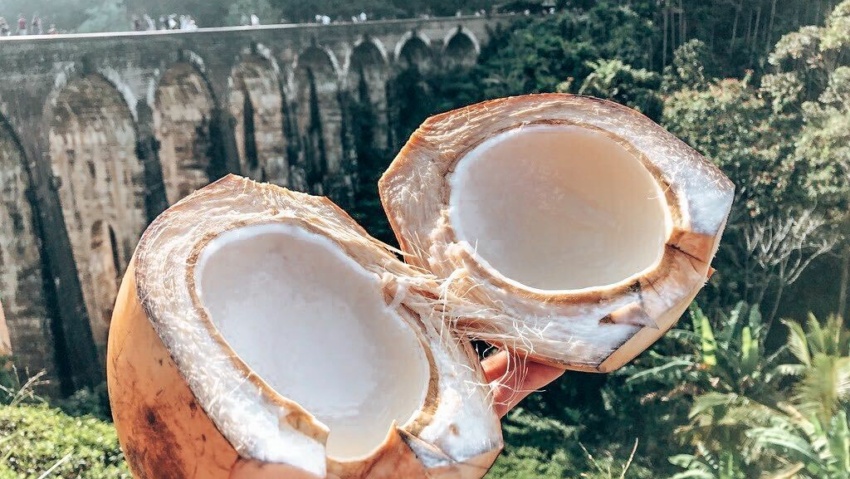 3. King Coconut Flesh
you'll likely have drunk plenty of fresh coconut water by the time you get to Ella but this was the first time we enjoyed its flesh – the coconut man cuts it open for you and chops off two sharper pieces of the shell which you can use as 'spoons' to scoop the delicious flesh out. Shockingly few people do it, so now that you're in the know, don't forget to ask. It's delicious , nutritious, and doesn't cost you a penny extra.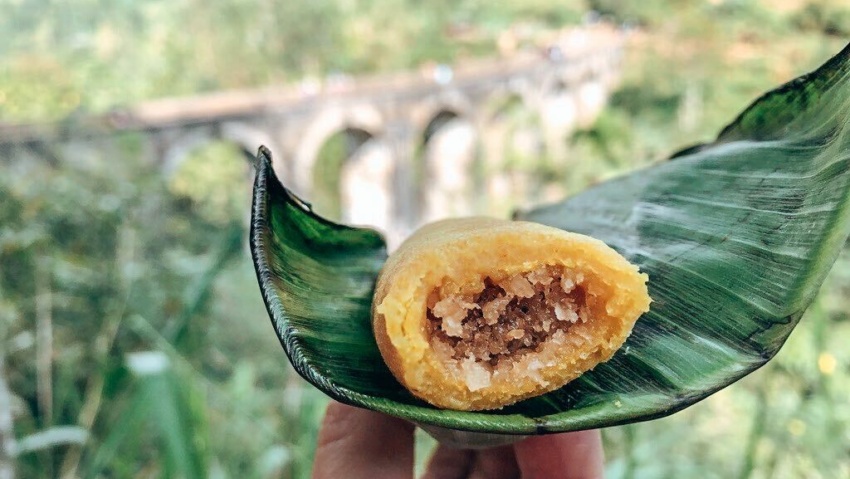 4. Turmeric Pancakes
One of my favorite foods in Sri Lanka – these golden rolls of lightly chewy turmeric dough filled with a scrumptious mix of jaggery and coconut are a true delicacy. Be sure to try them at least once although depending on the recipe they varied slightly. We actually brought these from our homestay to have as a picnic, and if you follow my advice and stay at Avendra Inn, you'll be guaranteed to have enough breakfast leftovers to pack a picnic too. Tip: on the side of the bridge opposite from Asanka Cafe is a picnic-ready bench that many people miss, look out for it!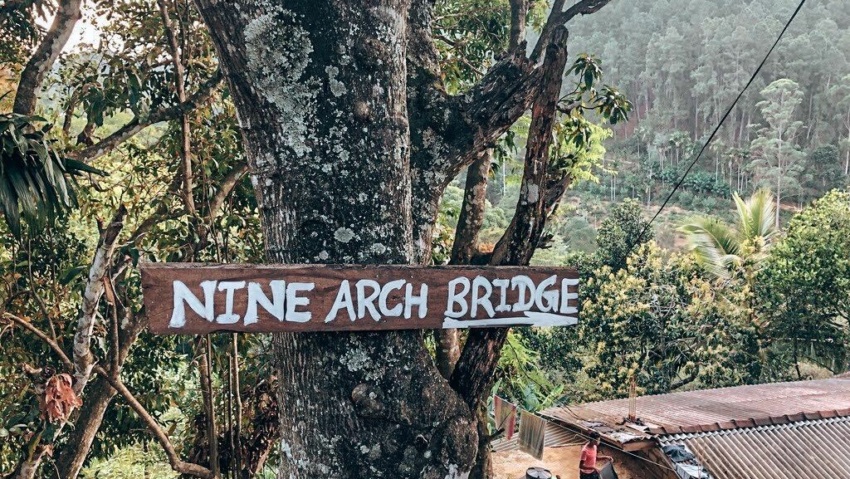 5. Refreshments at Asanka Cafe
It's all about the view of the bridge! Anything you order at this rustic but friendly place will be highly satisfying but their roti bread and breakfast items like string hoppers are the most praised. Or simply order a cup of tea or fresh juice and enjoy trainspotting at its best!