Where to Eat in Mirissa, Sri Lanka
Mirissa was a struggle. We witnessed with much sadness yet another once-virgin beach fall victim to overtourism. And with it the local food scene.
Read any "food travel" blog post about Mirissa and you'll be directed to the "must-try" sushi at Little Tuna, insta-friendly avocado toast at Shady Lane, pretty smoothie bowls at Aloha Coffee Gallery, tacos at South Coast, Lebanese shawarmas at DipnGreeno, burgers at Salt Mirissa, pizza at Margherita, Chinese at the Little Red House, or tapas at Rumba. My heart sunk a little deeper with every recommendation for food other than Sri Lankan.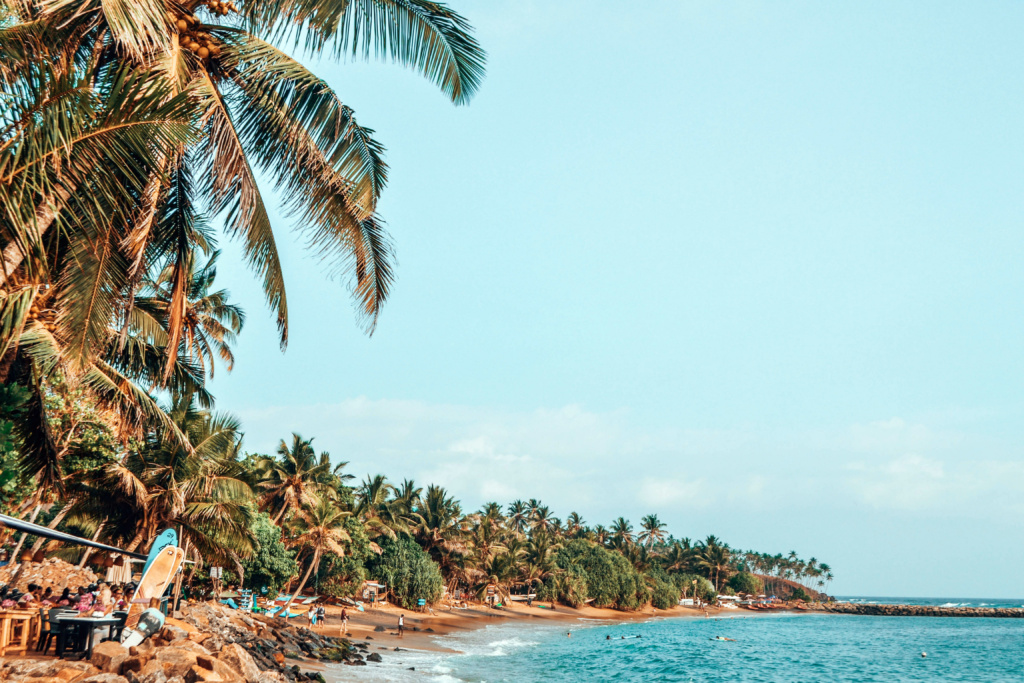 Mirissa was originally a tiny village that grew (and quickly overdeveloped) purely out of sudden need for tourist infrastructure. Because of it, local restaurants never set out to cater to locals and instead constructed their menus to meet international tastes. If you're searching for a true Sri Lankan food experience, you may want to move on to the next destination rather quickly.
If you patronize local Mirissa restaurants, do vote with your orders: choose that rice and curry over that spaghetti.
If you decide to stay and patronize local Mirissa restaurants, do vote with your orders: choose that rice and curry over that spaghetti, if they are on the same menu (they will be). Let the managers and the cooks know that you're interested in trying their cuisine to learn something new about the country you decided to visit. Don't expect them to become experts in North American or Italian cuisine just because it's more familiar to you.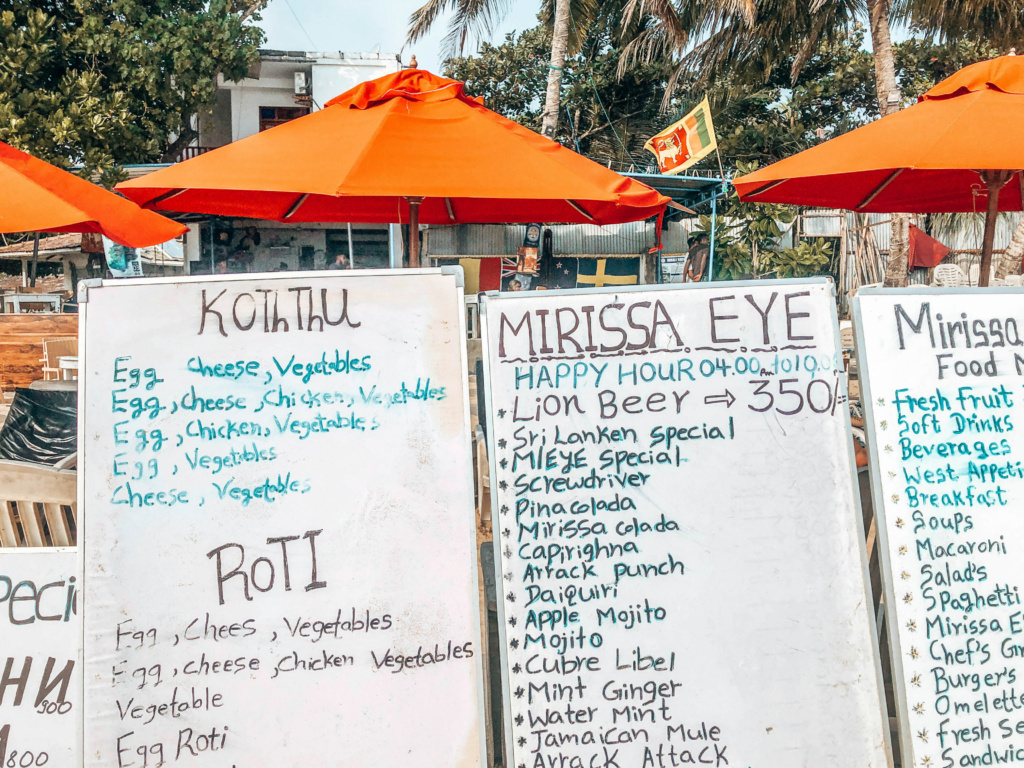 Among the limited options for decent Sri Lankan food in Mirissa, here are your best bets:
1. Dhana's Curry Pot
This place really sweetened the otherwise bitter Mirissa experience for us. It's an all-you-can-eat curry and rice buffet. And it also happens to be 100% vegan! (A lot of traditional Sri Lankan recipes are vegan by default and use coconut milk and lots of vegetables).
There are around seven absolutely amazing vegan curries to choose from (lentil, beet and garbanzo among others), plus an array of traditional condiments such as kale and coconut sambol. Dhana's Curry Pot will satisfy everyone in your party, even the meat eaters (have them try the jack fruit curry!).
It's a family operation and all the food is cooked on the spot just before serving. Yes it's touristy but it's genuine and cooked from the heart. It's also great to watch all tourists enjoy local vegan food with such look of disbelief. We joyfully listened to patrons at other tables comment on how they had no idea Sri Lankan food/vegan food can be so tasty. Best part? The buffet price is 400 LKR (around $2.15). A must.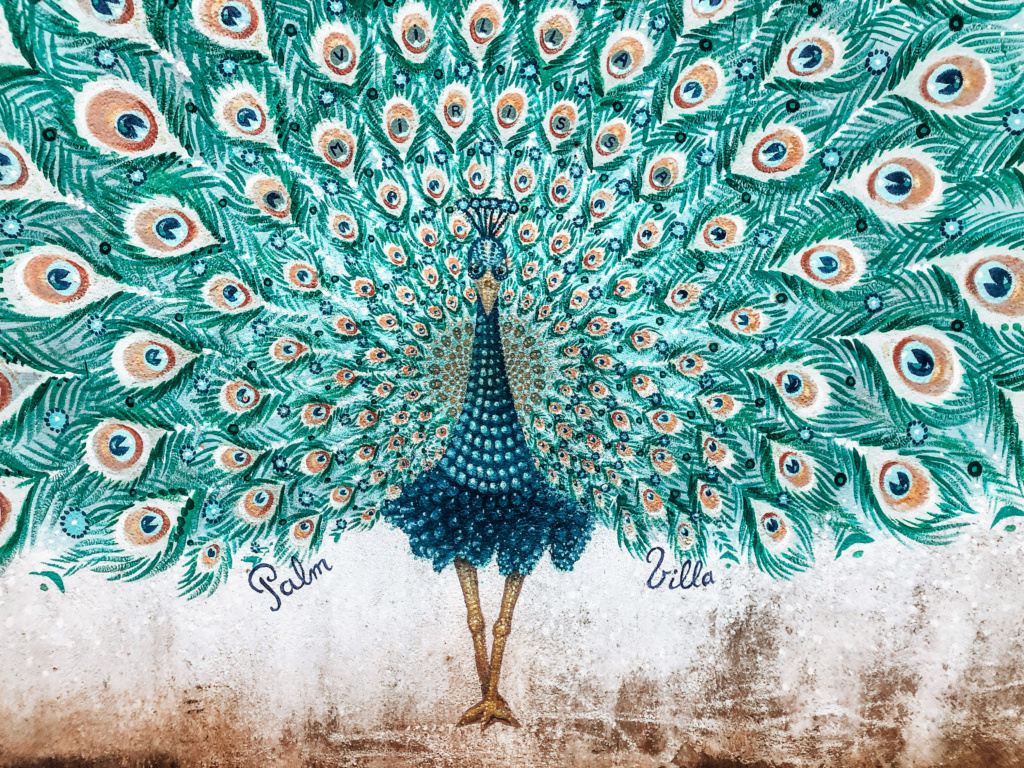 2. Ambrosia Roti Shop
Did you know Taprobana (or Taprobane) was the name by which the Indian Ocean island of what's now Sri Lanka was known to the ancient Greeks? As you enter Ambrosia, this little roti shop hidden away from the main tourist drag invites patrons with their motto "the real taste of Taprobana". Indeed, it's probably as real as it gets in an ultra-touristy place like Mirissa.
Expect all the usual Sri Lankan suspects from kottu roti to stuffed rotis and paratas, as well as hoppers for breakfast and various fish and seafood options for dinner.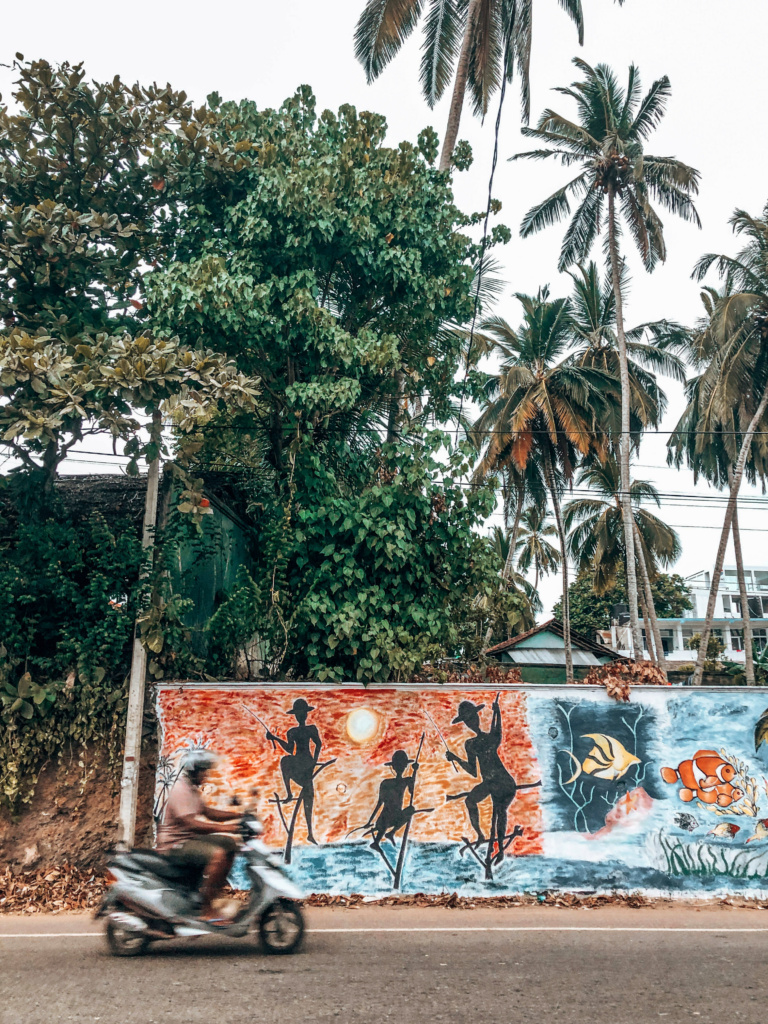 'Deviled' seems to be the house specialty (think of it as Sri Lankan equivalent of sweet and sour). For meatless option choose from deviled vegetables, deviled cuttlefish, shrimp, octopus, and even deviled potato and deviled crab. Prices are touristy but very reasonable compared to elsewhere in town.
Wash it all down with fresh wood apple juice or a cold Lion. Traditional cheese kottu roti (go for vegetable kottu roti with no cheese to make it vegan) was very good and the portion was generous. Sweet rotis made for a lovely dessert. Opens at noon but the best vibe in the airy patio begins around 6pm.
3. Our World WiFi Cafe
Yes, Our World caters to tourists, but you can really feel the famous Sri Lankan hospitality there and it's the best value and quality food on the beach. Massive brownie points for free water bottle refills, virtually unheard of in Sri Lanka! Thank you for doing your part in saving the environment!
Massive brownie points for free water bottle refills, virtually unheard of in Sri Lanka!
As the name suggests, it's a laid back place where you can get some work done and grab a bite for lunch (or string hoppers for breakfast). The wifi is pretty decent indeed, as is their roti and rice and curry buffet at lunch time. How about a stuffed avocado and honey roti or Sri Lankan curd roti for dessert?
Best thing about Our World are the fresh juices though. They really do make an effort to familiarize visitors with all the different types of uniquely Sri Lankan exotic fruit and their health properties, and they'll make it fresh for you so you can reap the benefits on the spot. Ever heard of sour sap, beli or wood apple? You can even try jack fruit and avocado juice.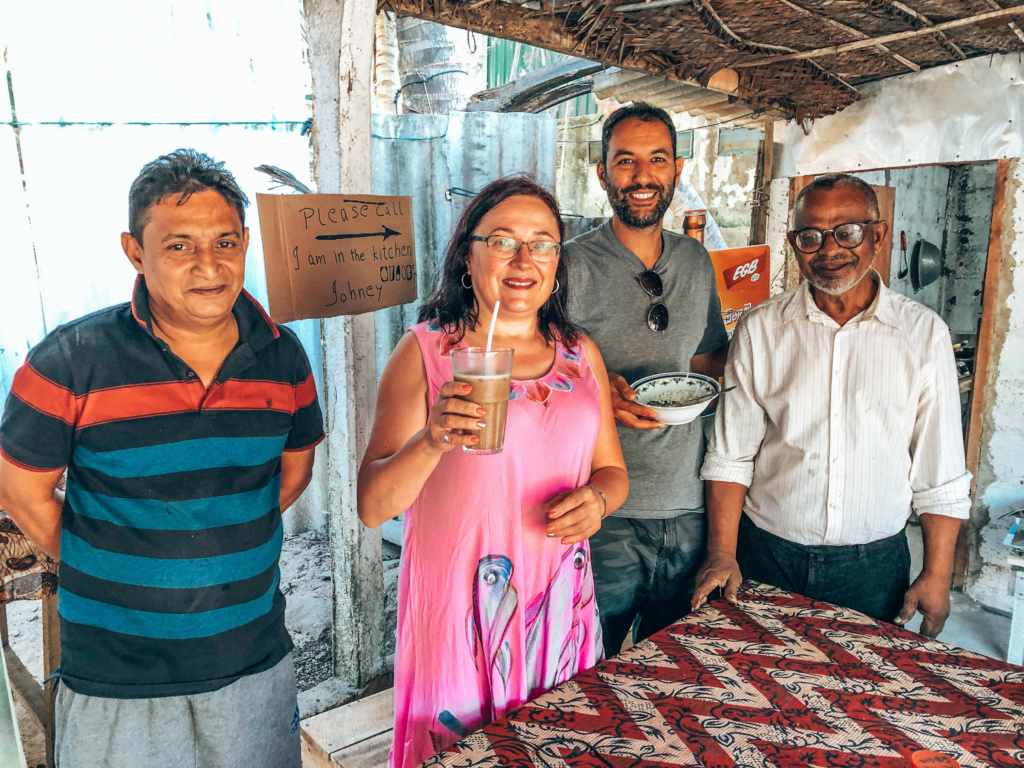 The main cafe is on the beach but they also have an outpost across the street where Johney the Juice Man will whip out a wonderful wood apple juice for you and tell you all about its cure-all magic. He's very proud of his country's natural medicine and cuisine. We even got a taste of his simple yet delicious (all vegan) breakfast of beans and shredded coconut. Tell him we sent you!
PS. Right past his shop are the stairs to a hidden temple that not only offers a lovely view of Mirissa bay but also – reportedly – yoga and meditation classes! (We haven't tried the class ourselves so confirm before you head up there).
4. Zephyr
If you're looking for a romantic-ish dinner on the beach your best shot is the popular Zephyr. Choose between tables on the terrace and right on the sand where the waves will crash against your feet – leave your fancy sandals at the hotel.
This is exactly the kind of place where you vote with your dollars what cuisine should prevail on the menu in the future. Yes, you can have a burger or a familiar 'western' mozzarella wrap, but you can also have rice and curry, Sri Lankan crab, or traditionally prepared catch of the day.
Same goes for cocktails. You can have your good old margarita and complain it doesn't taste quite like in Mexico, or you can opt for something with a local twist. We suggest South Side (gin, mint and cardamom syrup), Zephyr sour i.e. arrack sour garnished with cinnamon (a very Sri Lankan take on the classic), or Ceylon Express (a sumptuous blend of arrack, house made hazelnut syrup and vanilla, garnished with jaggery – my perfect dessert!).
Book a table for sunset, in the first line by the ocean if you manage.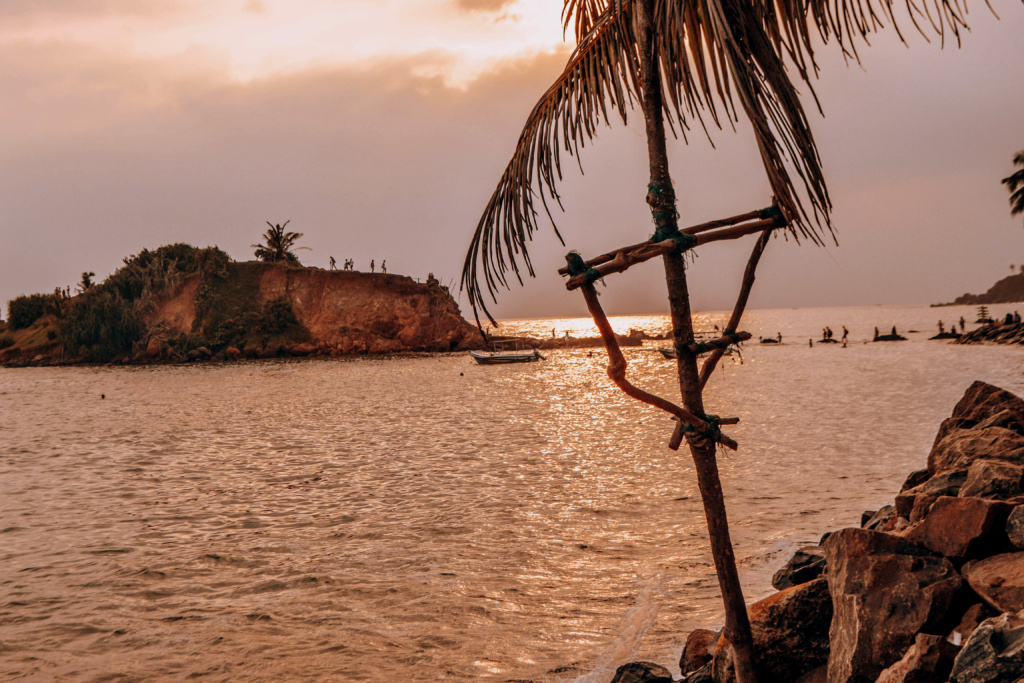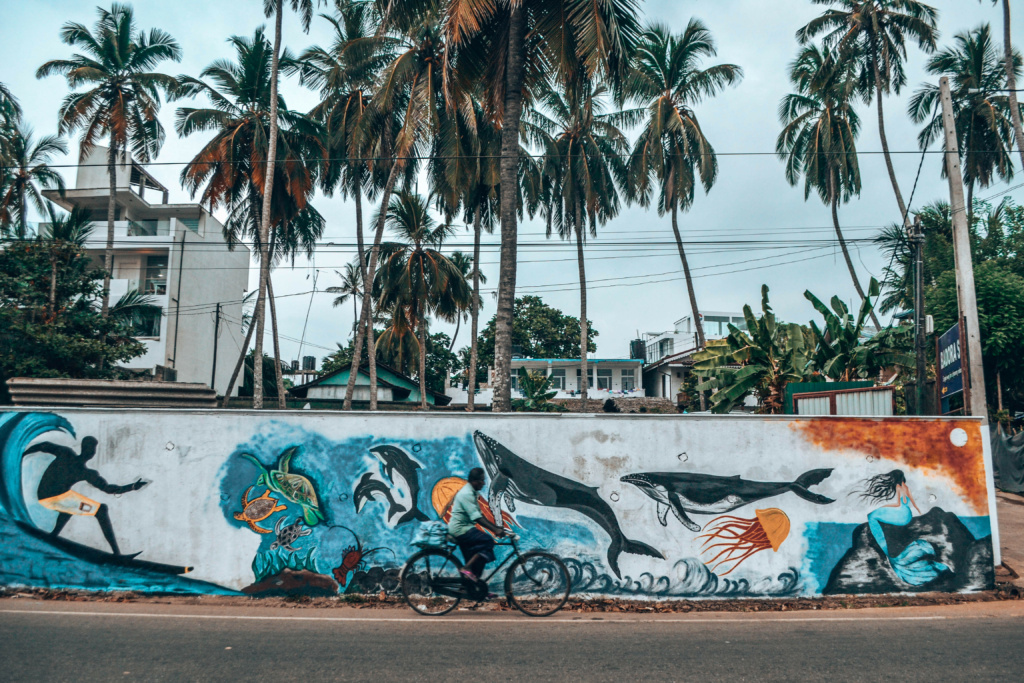 5. Dewminis Roti Shop
That's a hard one because we really loved the story – a local family run business which struggled to stay open and finally made it with the help of a German couple. Unfortunately we didn't love the food. The kottu roti was the driest and the smallest we had in all of Sri Lanka, and the stuffed roti was… understuffed. Deviled vegetables were not the best either but I guess they saved the day. Perhaps the chef had a day off…?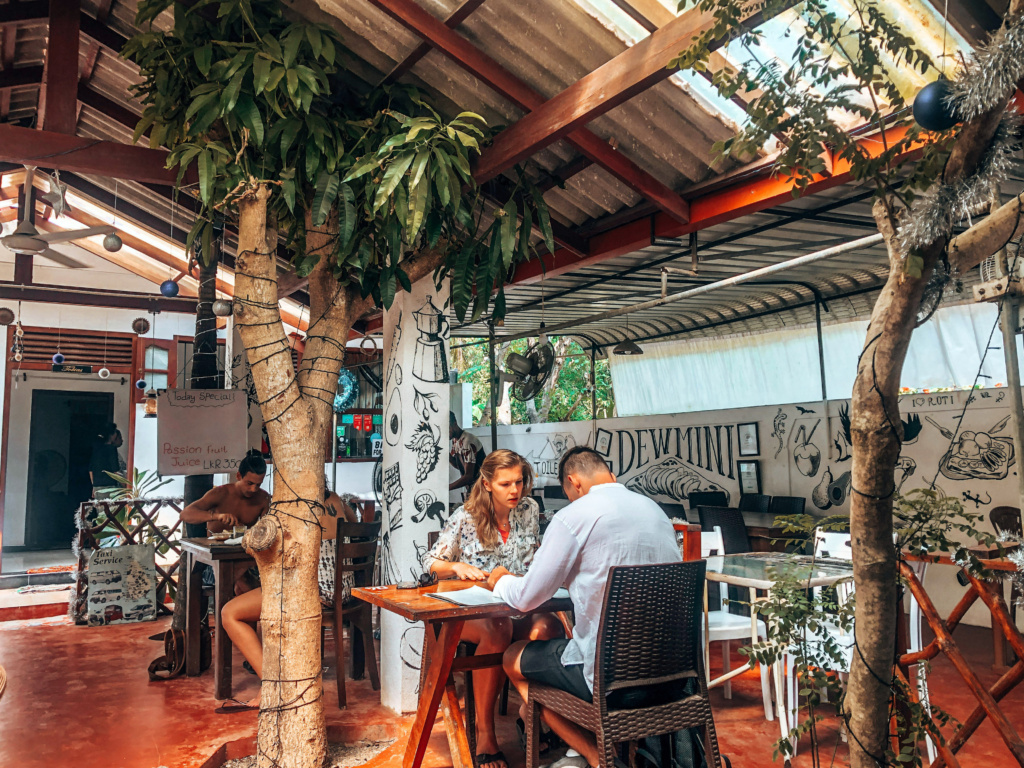 That said, the menu is typically Sri Lankan, the patio pleasant to seat in, and the prices reasonable – for Mirissa at least. Although they are definitely taking a slight advantage of the word of mouth and the success among tourists, Dewminis is still one of the best options in Mirissa for traditional local food. You're definitely better off having a less-than-perfect roti than mediocre penne carbonara elsewhere if you ask me.
They have also recently expanded their offer to cooking classes and homestay-style accommodation so that might be a better option to support the family business. I do wish them all the best. Just don't mess with my roti…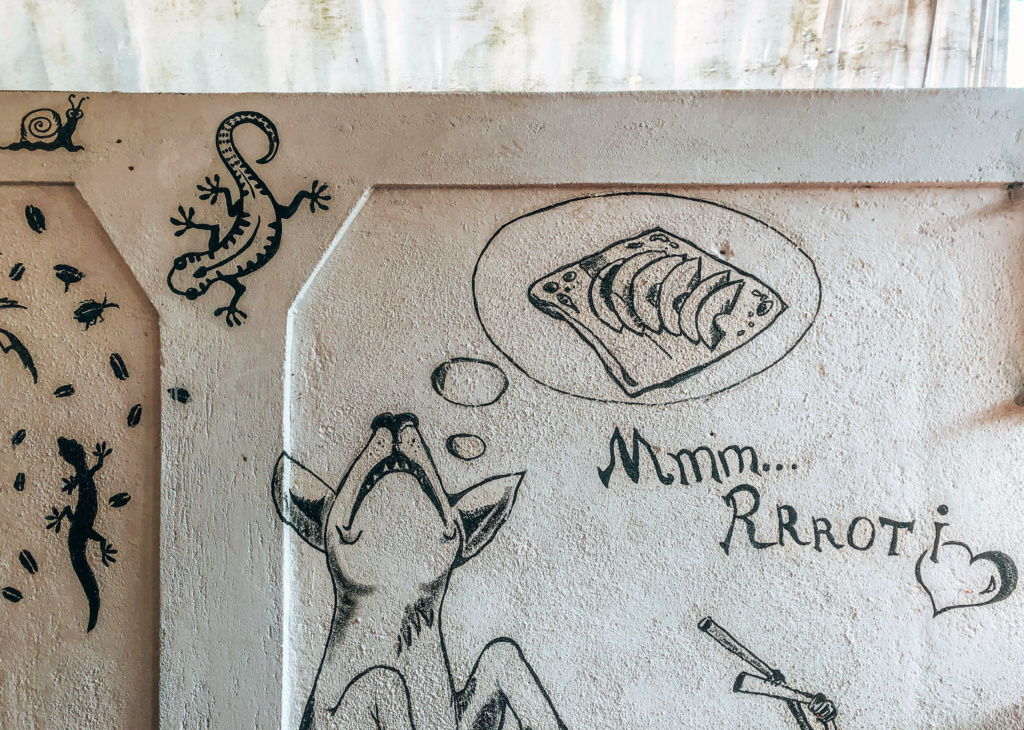 Honorable mentions:
Doctor's House nearby for the vibe and occasional live music, Milky Wave for coffee and ice cream, Dimali Inn for cooking classes, Big Belly Roti Hut for mango chocolate roti and the local dessert watalappan, Kama for arrack sours, Ahimsa Vegan Cafe for locally brewed ginger kombucha, and finally Sunset Bar near the instafamous Coconut Tree Hill for a cold beer at, you guessed it, sunset.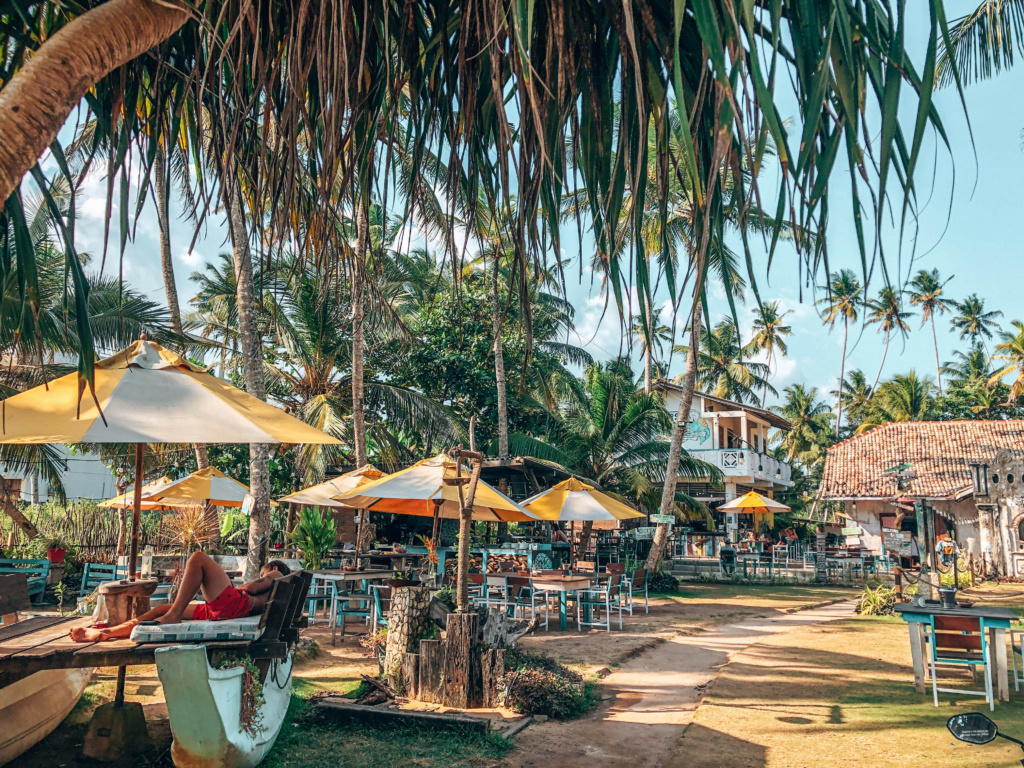 Did we miss anything? Comment below!