Flora Farms in Cabo, Mexico: Organic Paradise
Anyone who's been to Cabo, Mexico, knows that Flora Farms is basically synonymous with Cabo dining. We're usually cautious about venues this famous at Around the World in 80 Flavors. But let me tell you – Flora Farms delivers!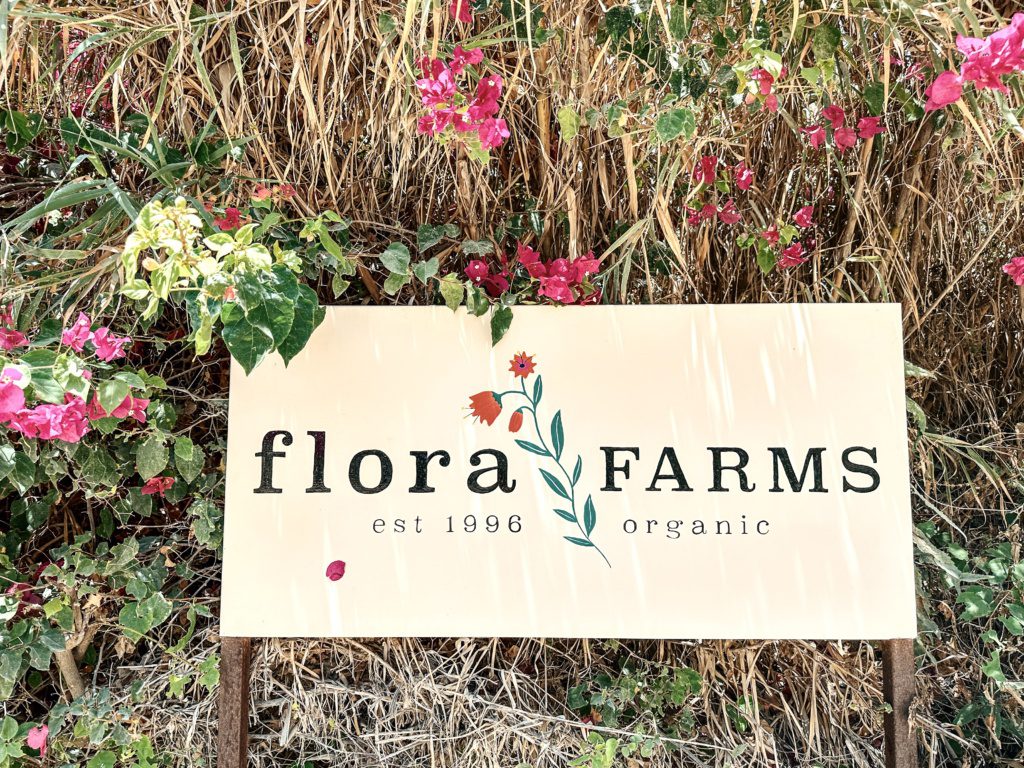 Nestled in the breathtaking landscapes of Los Cabos, lies a hidden gem that seamlessly blends organic farming, rustic charm, and culinary excellence. Flora Farms, a sustainable agricultural paradise, offers visitors a unique and immersive experience that celebrates the beauty of nature and the joys of farm-to-table dining.
So what's behind the captivating allure of Flora Farms? Why has it become a must-visit destination for both Cabo locals and tourists alike?
1. A Haven of Natural Beauty:
The moment you step foot onto Flora Farms, you are greeted by a picturesque oasis of verdant fields, lush gardens, and swaying palm trees. The farm spans over 25 acres, providing ample space for a variety of crops. Think heirloom tomatoes and leafy greens to citrus fruits and aromatic herbs.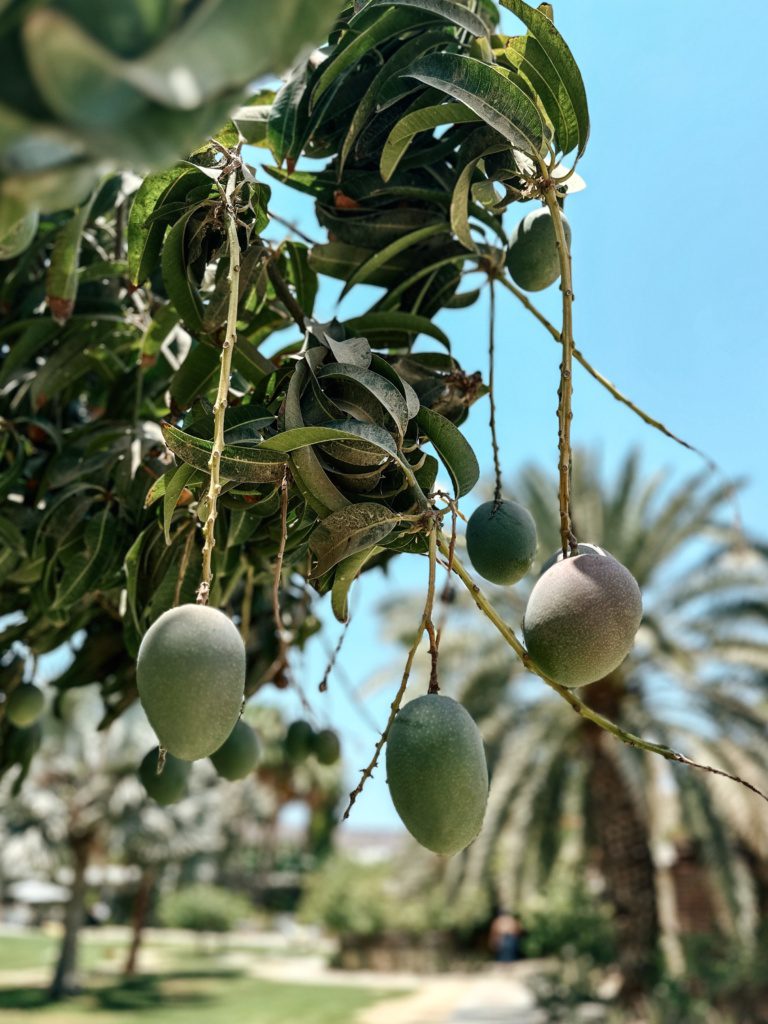 As you stroll through the vibrant orchards and fragrant flower gardens, you can't help but feel a profound connection to the land and its bountiful offerings. Not to mention everything is simply picture perfect. Flora Farms is bursting with photo ops and endless backgrounds to up your vacation photo game.
Pro tip: if you wish to soak up the beautiful surroundings for longer than just a post-lunch stroll, Flora Farms offers a limited availability of vacation rentals on site!
2. Sustainable Farming Practices: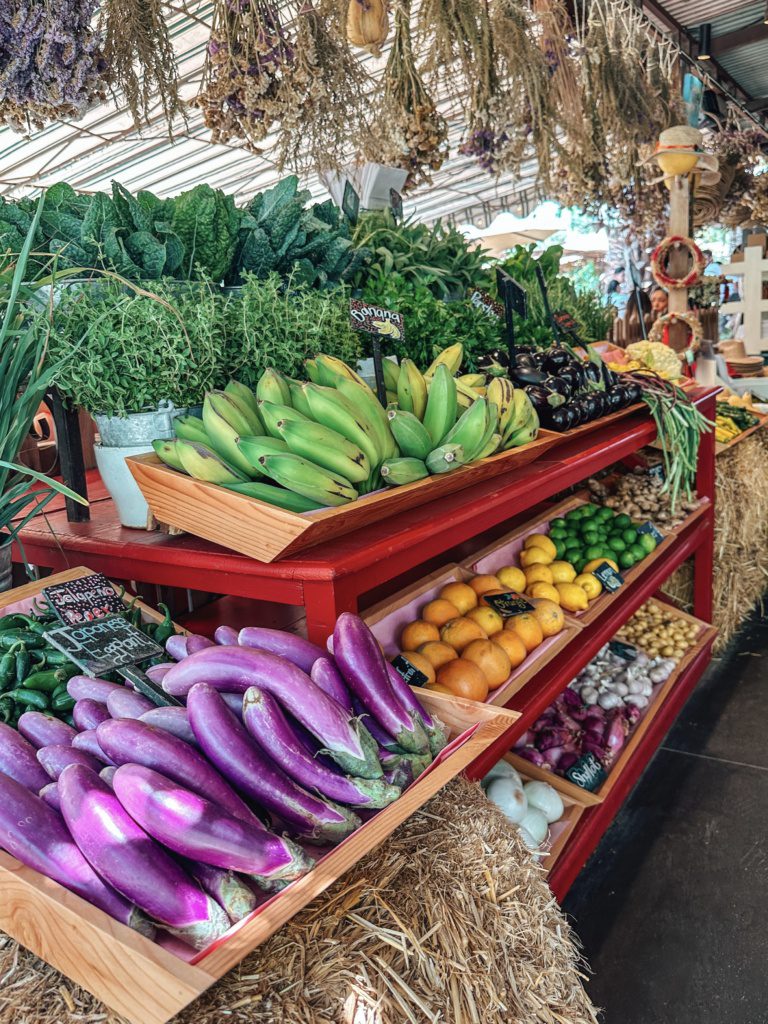 One of the core principles of Flora Farms is its commitment to sustainable agriculture. Embracing organic farming methods, the farm utilizes natural fertilizers, avoids harmful pesticides, and emphasizes crop rotation.
These practices not only preserve the integrity of the soil but also ensure that the produce is of the highest quality. Which of course results in spectacular flavor and exceptional nutritional value. Flora Farms serves as an inspiring model for eco-conscious farming and showcases the benefits of harmonizing with nature.
Truly, we could write a whole separate post dedicated solely to their sustainable practices. At Flora Farms they really take it to the next level. Want an example of how they ensure efficiencies between the farm, ranch, restaurant, and market?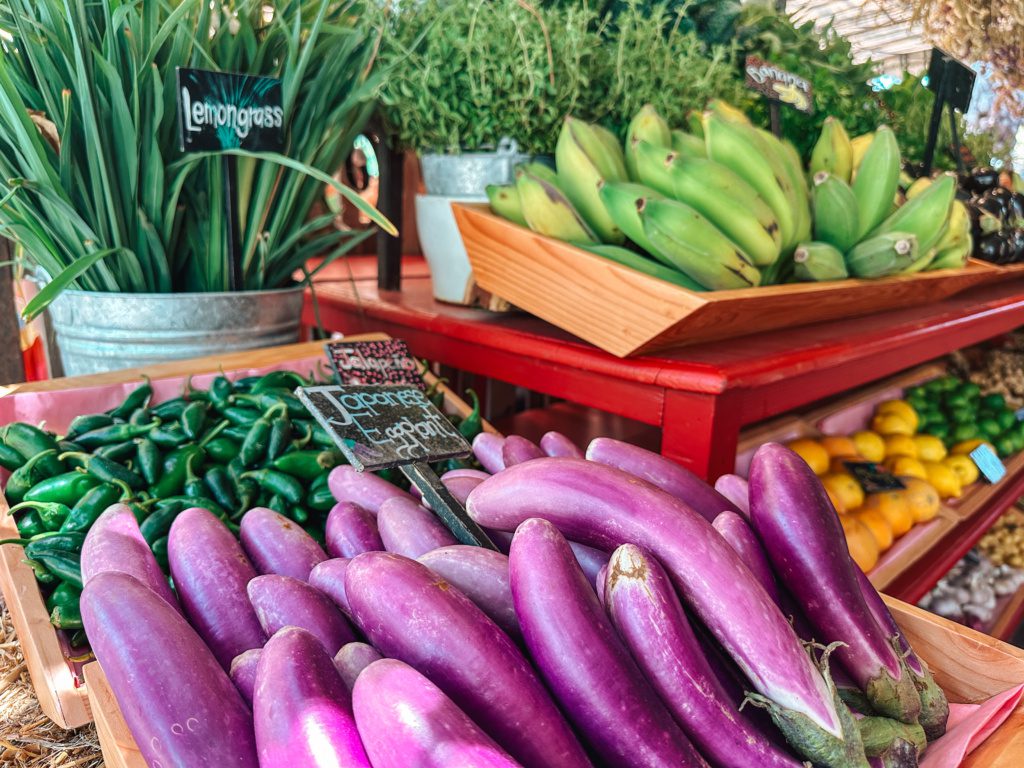 They send "spent" flowers out to the chickens who love to peck at the drying seed heads. Vegetable trimmings go to the pigs and chickens. Chicken manure, in turn, comes back to heat up the composting they use on the farm. It's all a beautiful cycle.
3. Farm-to-Table Dining: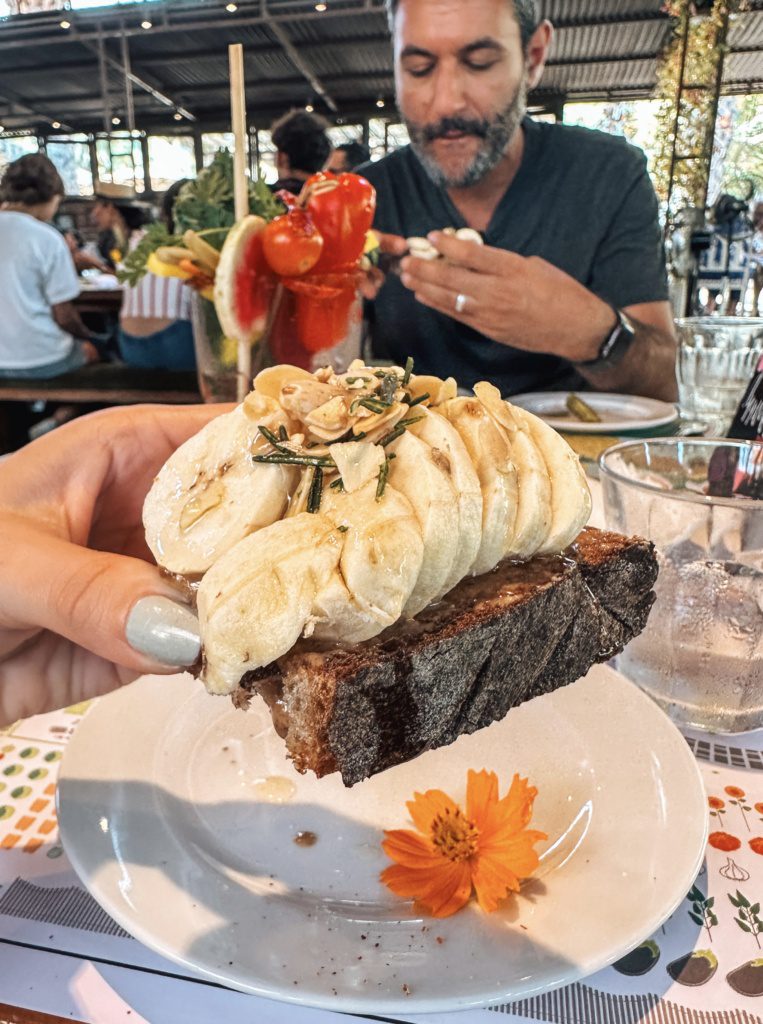 This really should've been number 1. It was easily our favorite restaurant in all of Los Cabos. At Flora Farms, the journey from farm to table is a truly unforgettable experience.
The on-site restaurant, aptly named "The Farm," offers a menu that highlights the farm's seasonal and freshly harvested ingredients. You can savor delectable dishes crafted with love and creativity, showcasing the natural flavors and textures of the produce.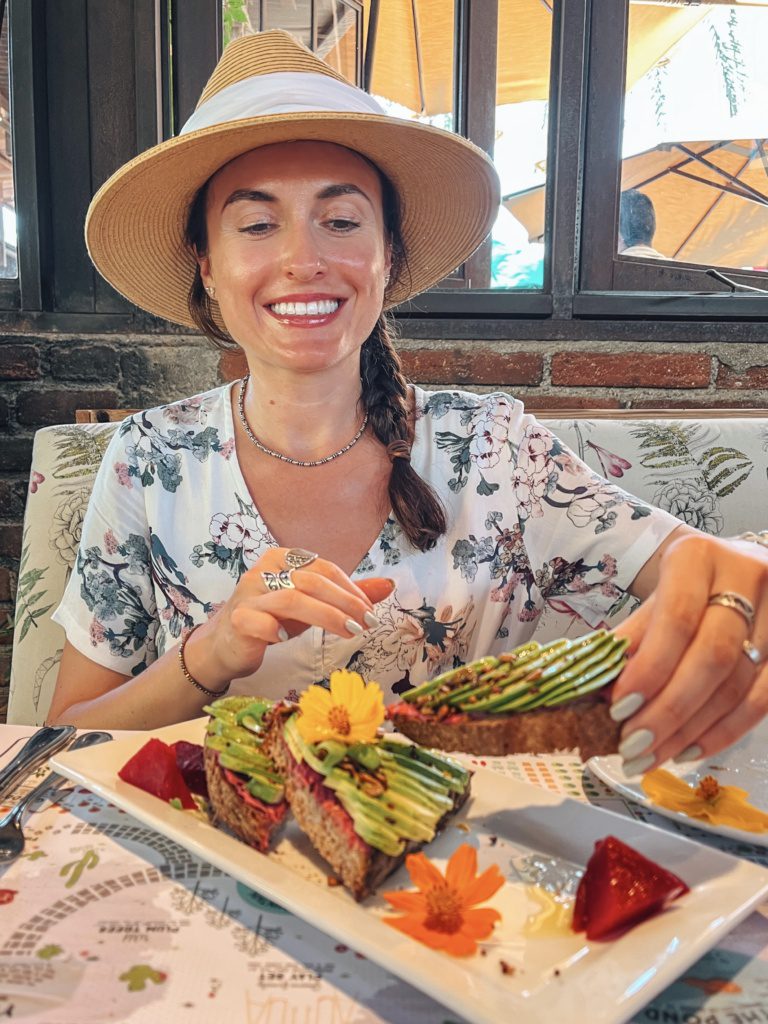 Whether you choose to dine under the shade of a sprawling tree or in the cozy ambiance of the rustic farmhouse, each bite is a celebration of the vibrant flavors of Cabo and beyond. That's kind of the charm of Flora Farms – the variety of different dining areas and ambiences.
If your trip itinerary allows, be sure to visit both for dinner and Sunday brunch. The two are very different affairs and you will want to experience both. The menu changes, too!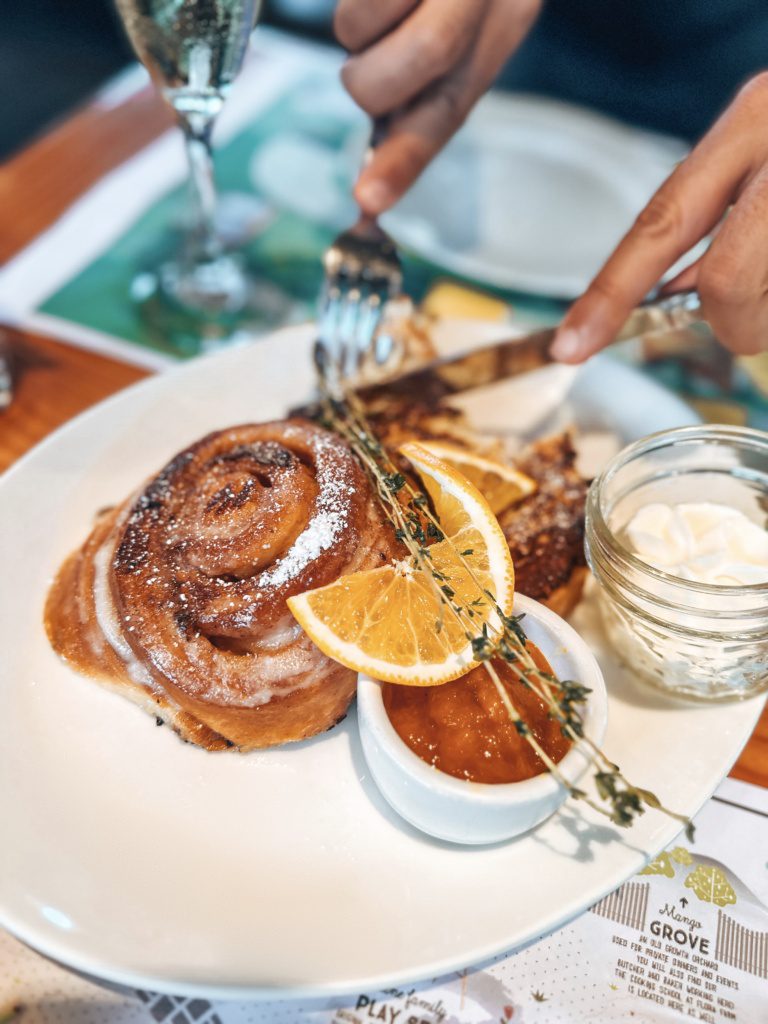 For brunch expect all the classics with a twist. Think avocado toast with the prettiest pink beet puree or house baked cinnammon roll French Toast. At dinner time, wood fired pizzas with home grown toppings steal the show. Look out for house made ricotta!
Pro tip: If you do brunch Do. Not. Miss. the Bloody Mary! They have an entire station and staff members dedicated to making sure it's the most epic Bloody Mary in Baja!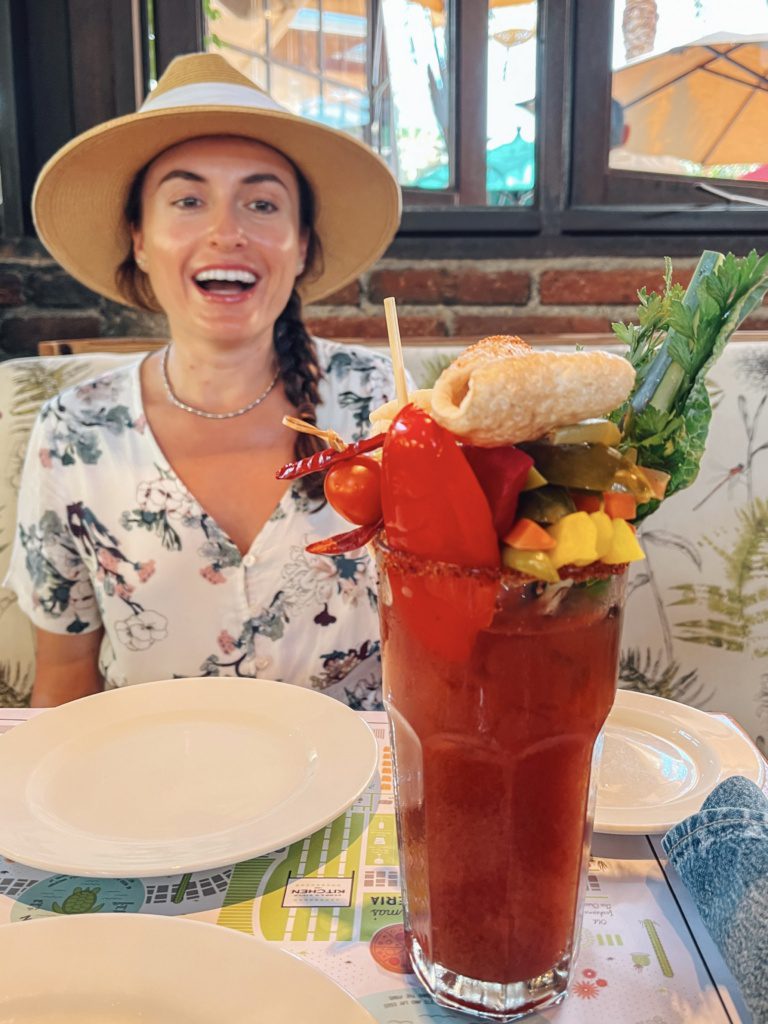 4. Culinary Workshops and Events:
Flora Farms goes beyond being a dining destination and encourages visitors to immerse themselves in the culinary arts. The farm organizes a variety of workshops and events, such as local rescue dogs adoption days!
The list also includes cooking classes, cocktail mixology sessions, and even guided tours where you can learn about organic gardening. They provide a unique opportunity to gain hands-on experience, learn new skills, and deepen your understanding of sustainable food practices.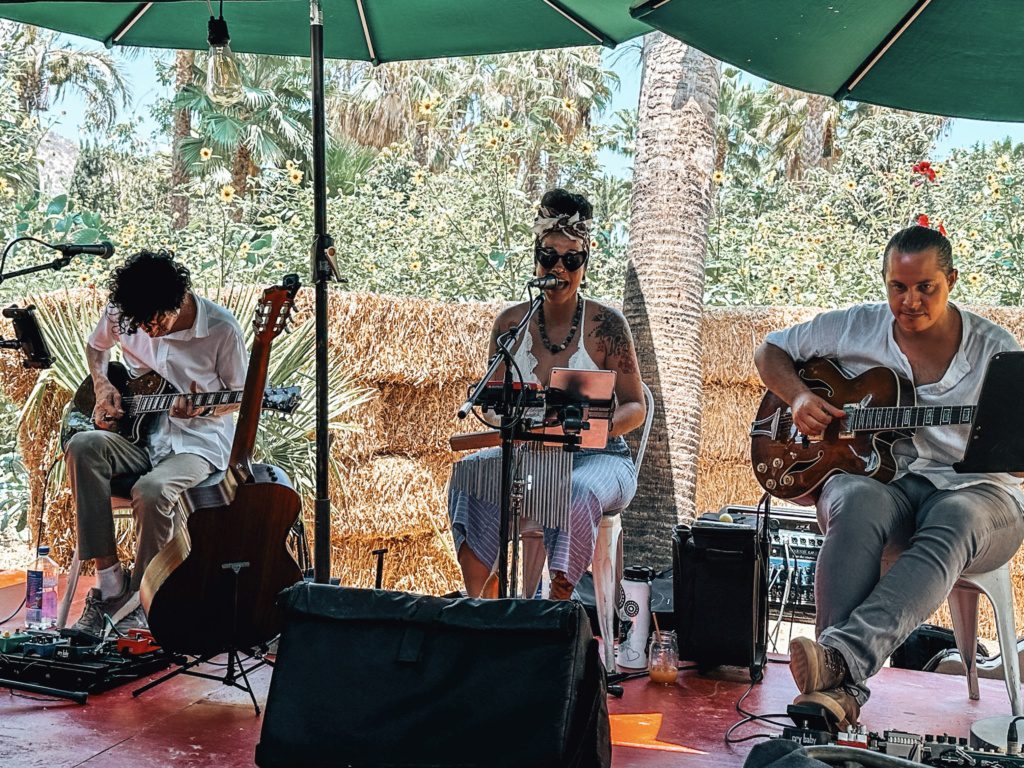 Flora Farms is also an excellent venue choice for hosting your own workshops, events and all kinds of celebrations. From a booking a brunch table for the whole gang to reserving the entire farm for your wedding or family reunion – Flora Farms cater to it all. And hey, if it's good enough for Adam Levine, it's good enough for you! 😉
Pro tip: check their events calendar here.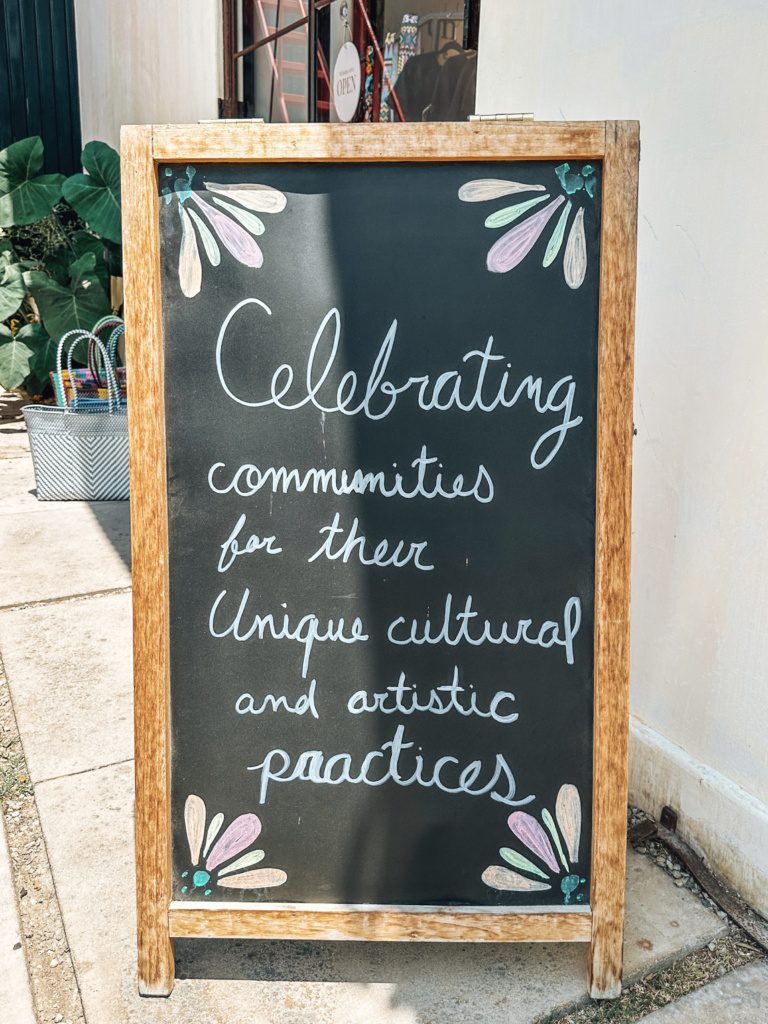 5. The Artisan Market, Spa and More:
Adjacent to the restaurant, Flora Farms houses an artisan market that showcases an array of locally made products. From handcrafted ceramics and textiles to organic beauty products and freshly baked goods, the market is a treasure trove of unique finds.
Taking a leisurely stroll through the market is an excellent way to connect with local artisans, support the community, and take a piece of Flora Farms home with you. Pro tip: save your souvenir shopping for Flora Farms – especially for the foodies back home.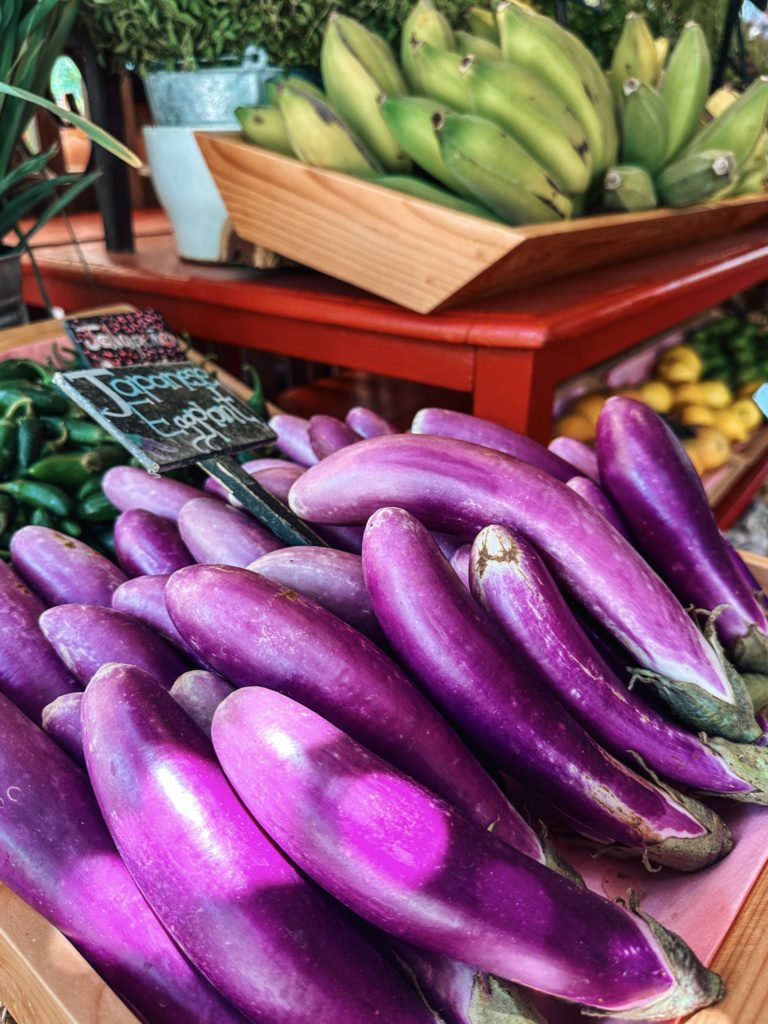 Meanwhile, at the on-site spa you can soak up your muscles in a heavenly floral bath. Or why not book a facial or massage done using plant based products and accompanied by aromatherapy.
The Farm Spa & Salon is nestled among papaya trees and fragrant herbs of the spa garden. Listen to the birds singing and catch a glimpse of one of the farm dogs napping in the sun.
Pro tip: summer visitors – look out for movie nights! If you're visiting around the day of the Dead, be sure to check out the altar decorating activities!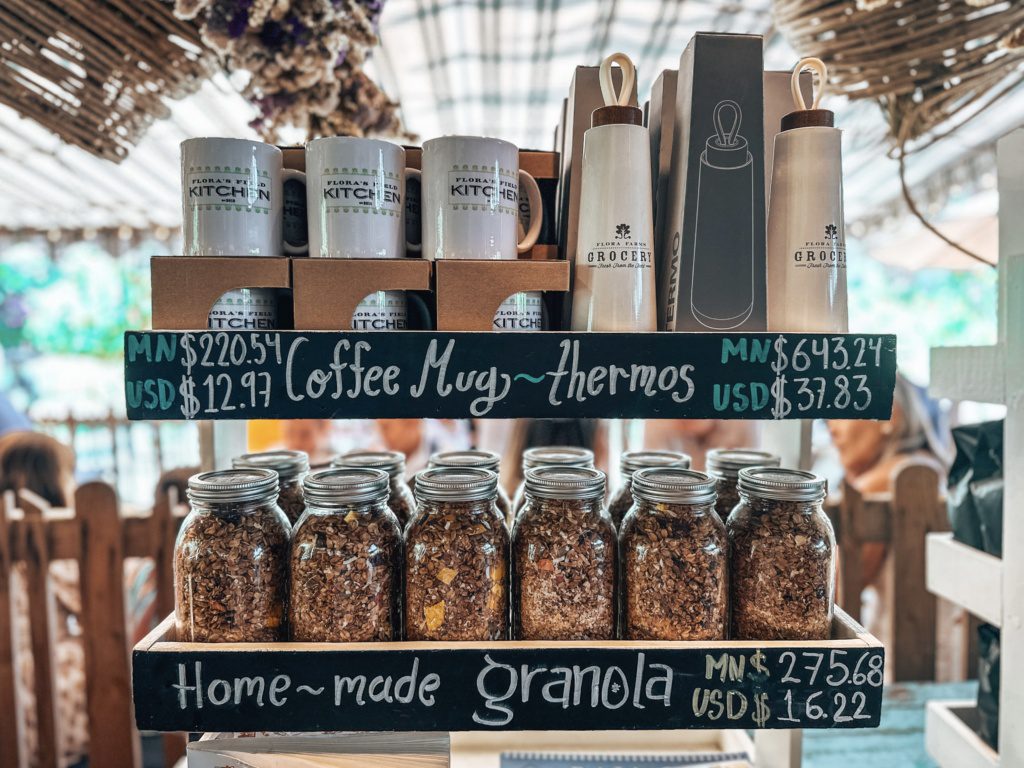 Flora Farms – Cabo's Organic Paradise
Flora Farms in Cabo, Mexico, is more than just a farm or a restaurant; it is a testament to the power of sustainable farming, the joy of farm-to-table dining, and the beauty of harmonizing with nature.
From its lush landscapes to its exceptional culinary offerings, Flora Farms is an idyllic retreat that captivates the senses and nourishes the soul. If you find yourself in Cabo, make sure to carve out time to visit this serene oasis and experience the Flora Farms magic for yourself.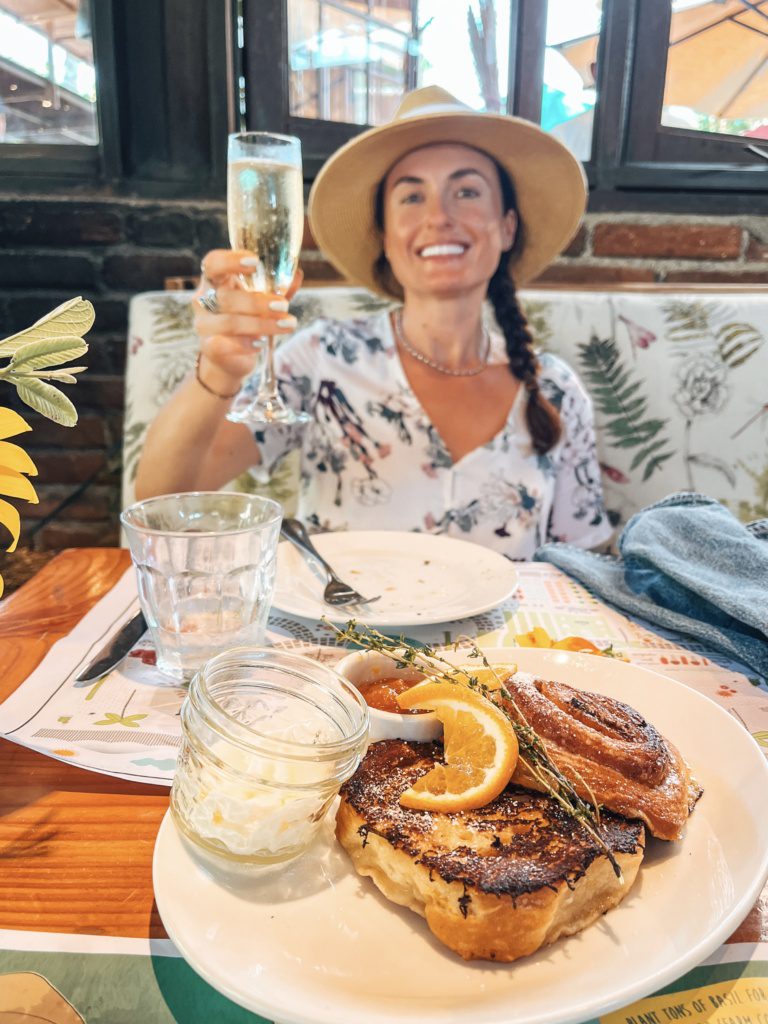 ---
Have you been to Flora Farms, Cabo? What did you think? Did you love it as much as we did? Comment below or tag @eightyflavors on social media!
You might also like: 8 FOOD REASONS TO VISIT ENSENADA, BAJA CALIFORNIA , 5 BEST FISH TACOS IN ENSENADA, BAJA CALIFORNIA