Best Food In Cinque Terre, Italy: 6 Ligurian Specialties You Must Try
I remember our trip to Cinque Terre in search of best food like it was yesterday. Every bite, every sip of local wine, every sunset dinner. Even every hike we took – officially to soak up the stunning views. Unofficially – to work up the appetite for more Ligurian food…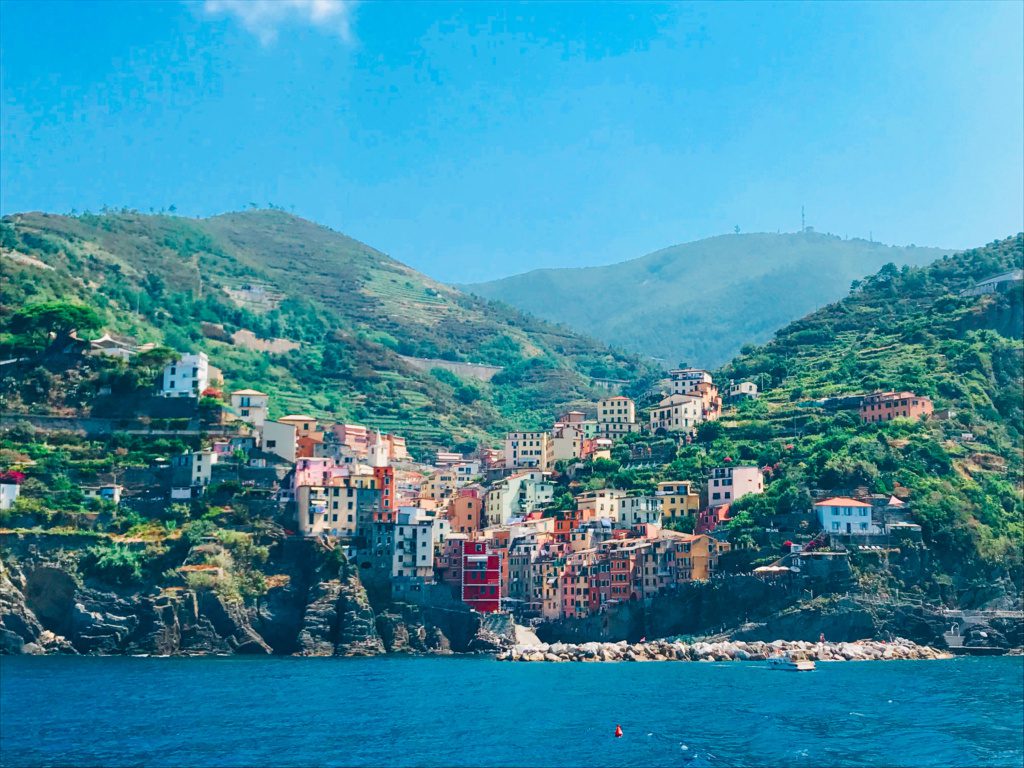 Ligurian Cuisine
Writing about "best food" anywhere in Italy is always a challenge for me. Putting together the highlights of best food in Cinque Terre was no exception. The Northern Italian region of Liguria boasts its own cuisine, very distinct from the rest of the country.
The historic port city of Genova has played such a crucial role in the development of the Italy (and the rest of the world as some might argue) over the centuries. No surprise then that it's also where a lot of the most iconic dishes originated (ciao, pesto!).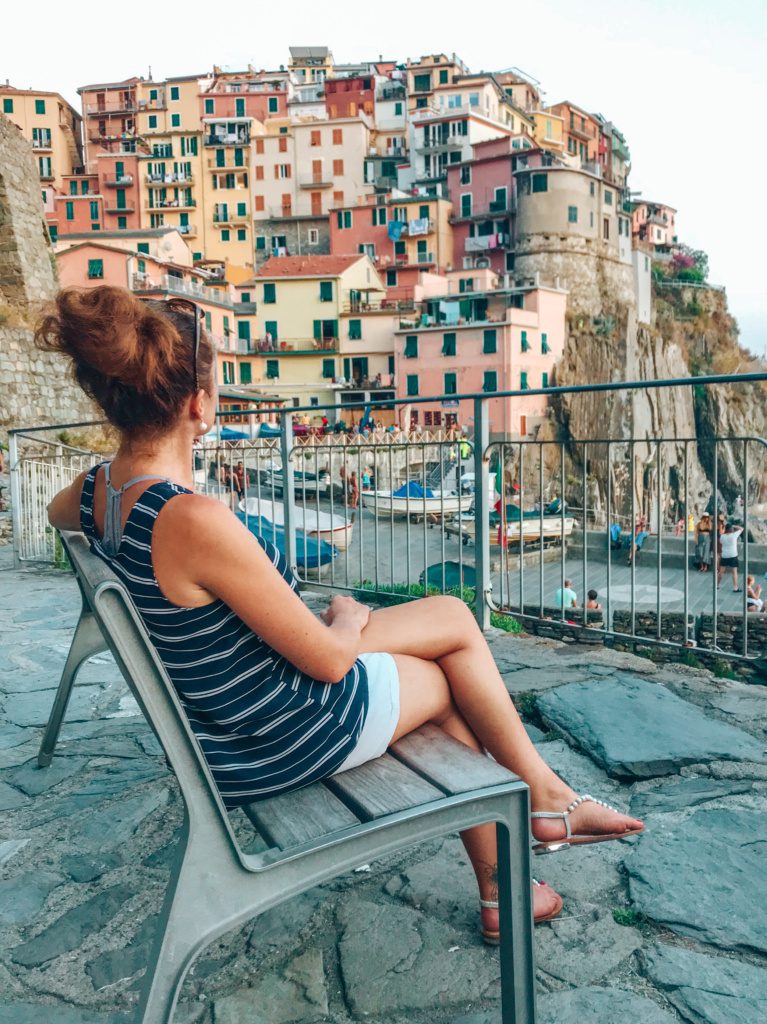 Nestled along the picturesque Italian Riviera, the enchanting region of Cinque Terre captivates visitors with its colorful coastal villages, rugged cliffs, and breathtaking views of the Ligurian Sea.
Best Food in Cinque Terre
But it's not just the scenic beauty that draws people here – Cinque Terre is also a genuine haven for food enthusiasts. With its rich culinary heritage and abundance of fresh local ingredients, this region offers a mouthwatering array of dishes that showcase the authentic flavors of Italy.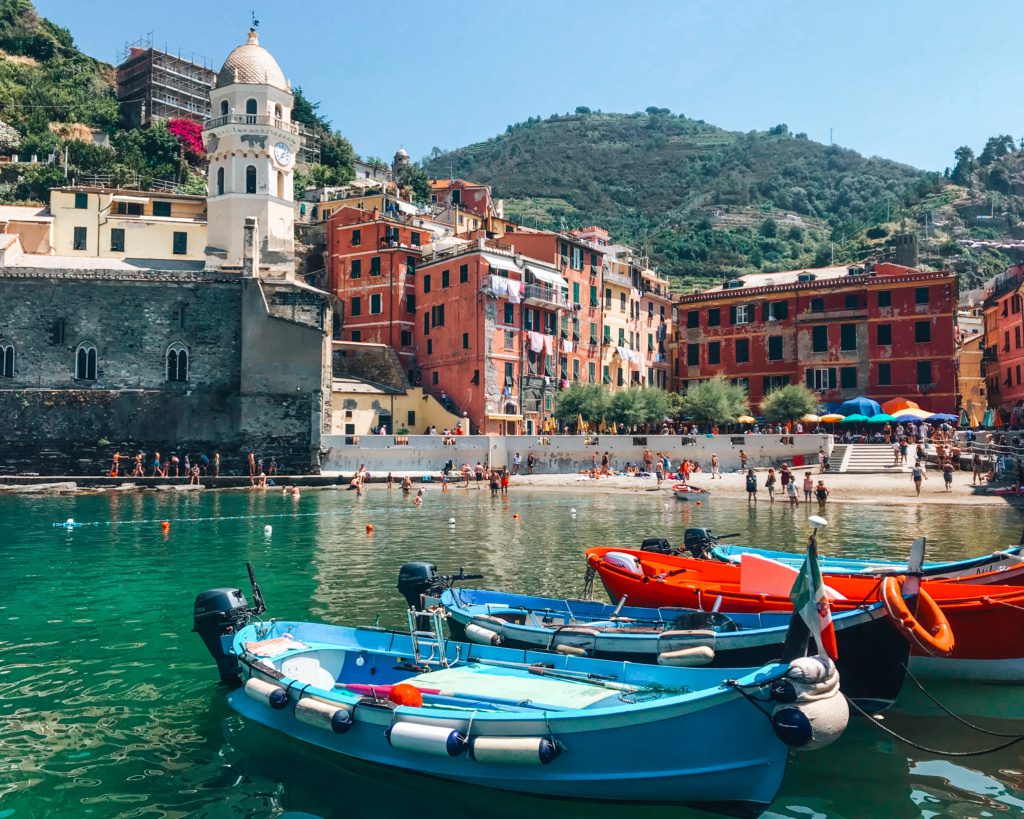 Join me on a gastronomic journey through best food in Cinque Terre. Here are 6 most traditional Ligurian delights you must try on your visit:
1. Pesto alla Genovese: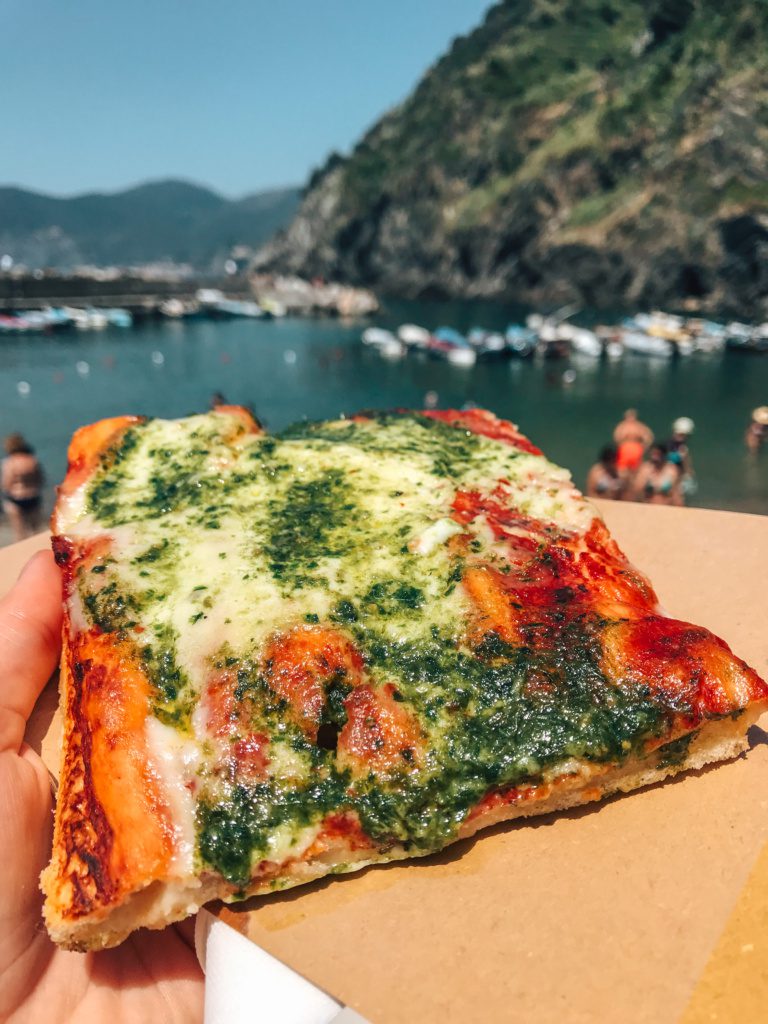 No visit to Cinque Terre is complete without savoring the renowned Pesto alla Genovese, the signature dish of the region. Made from fresh basil leaves, pine nuts, garlic, Parmesan cheese, and olive oil, this vibrant green sauce is a true culinary masterpiece.
Head to one of the local trattorias or family-run restaurants to indulge in a plate of homemade pasta topped with this aromatic delight. The fragrant basil and rich flavors of the pesto will transport your taste buds to food paradise.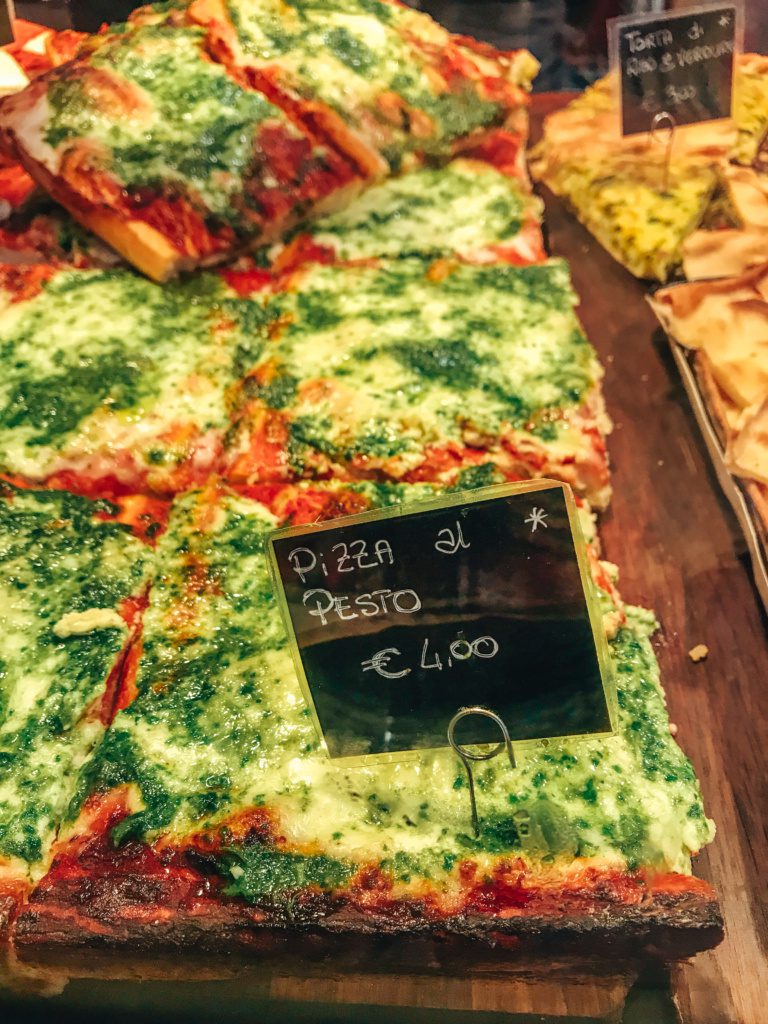 Pro tip: head to any local grocer and pick up several jars of pesto to take home. The small jars are easy to wrap up and transport and make for a perfect souvenir for your foodie friends back home.
2. Genoese Focaccia:
Cinque Terre takes pride in its delectable focaccia, a traditional Ligurian bread that is adored by locals and tourists alike. Soft, fluffy, and infused with the flavors of olive oil, salt, and rosemary, the focaccia here is a simple yet incredibly satisfying treat.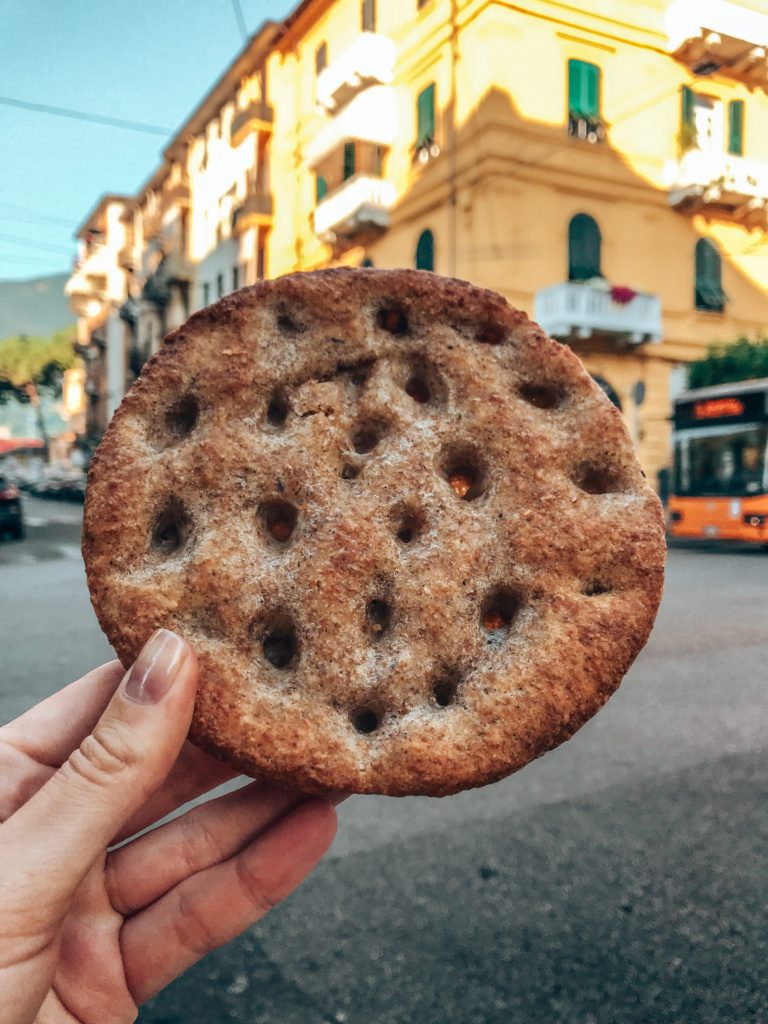 Enjoy it plain or with a variety of toppings such as olives, cherry tomatoes, or thinly sliced local cheeses. Whether as a quick snack or as part of a leisurely meal, Cinque Terre's focaccia is a must-try delight.
Pro tip: for a breakfast treat virtually unheard of in other parts of Italy, dip your freshly baked foccacia slice in a cup of frothy cappuccino! (Locals are especially partial to focaccia integrale, meaning wholegrain.)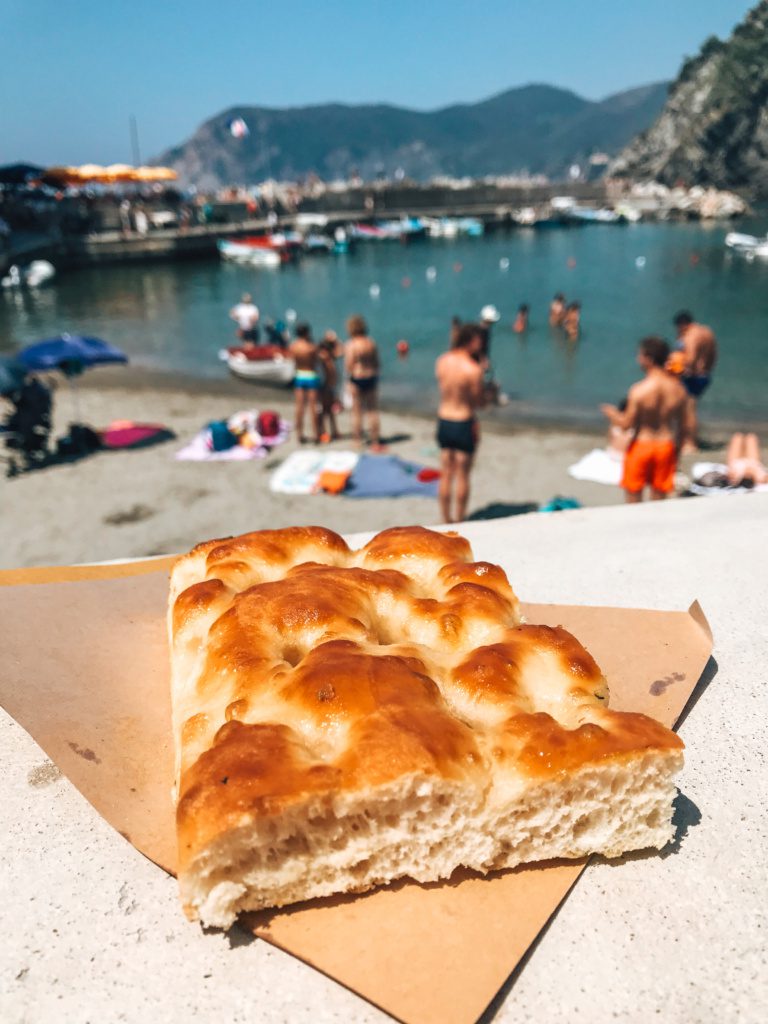 3. Seafood Specialties:
Given its coastal location, it comes as no surprise that Cinque Terre boasts an exceptional selection of seafood dishes. From succulent grilled fish to local lightly marinated anchovies and classic spaghetti fruitti di mare, the culinary offerings here are a seafood lover's dream come true.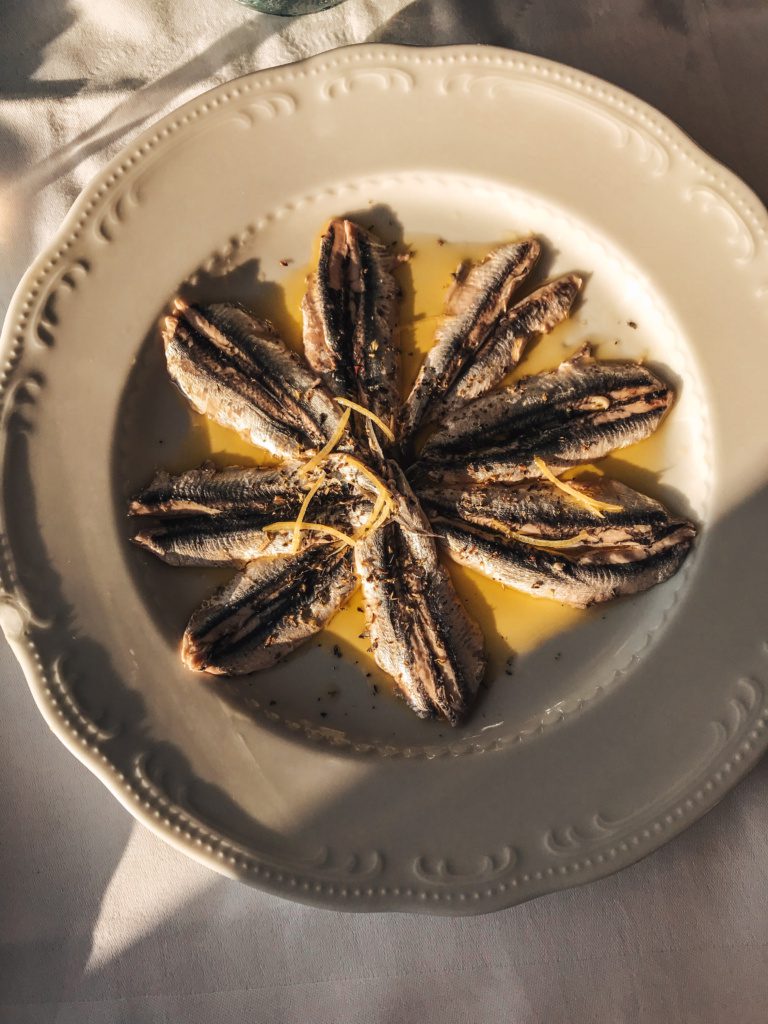 Be sure to try the "Frittura di Paranza" – a platter (or hand held cone!) of mixed fried seafood. Usually it features an assortment of freshly caught delights like calamari, shrimp, and anchovies. For an authentic seaside dining experience, head to one of the quaint seafood trattorias by the harbor and indulge in the catch of the day.
Pro tip: as usual – ensure all seafood and fish are sustainably line caught in local Ligurian waters.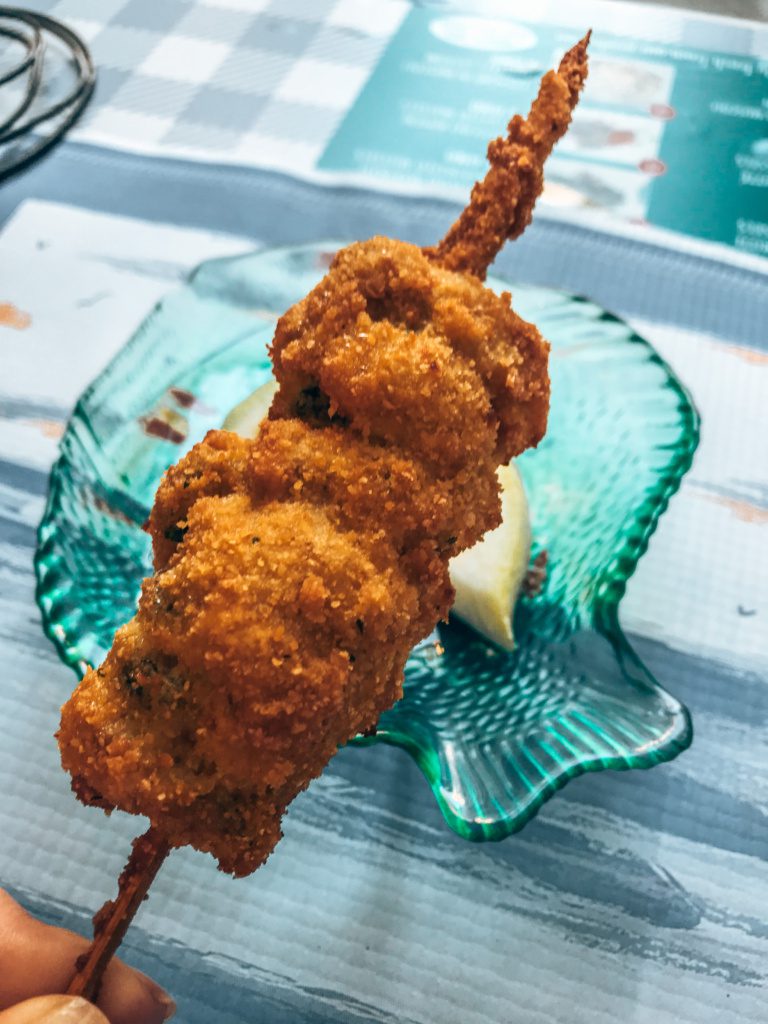 You might also like: PARIS STREET FOOD: THREE NIGHTS, ONE COUPLE, WAY TOO MANY CRÊPES
4. Trofie al Pesto:
Another pasta dish that holds a special place in the hearts of locals is Trofie al Pesto. These hand-rolled pasta twists, typically made from a combination of flour and potatoes, are perfectly complemented by a generous dollop of Pesto alla Genovese.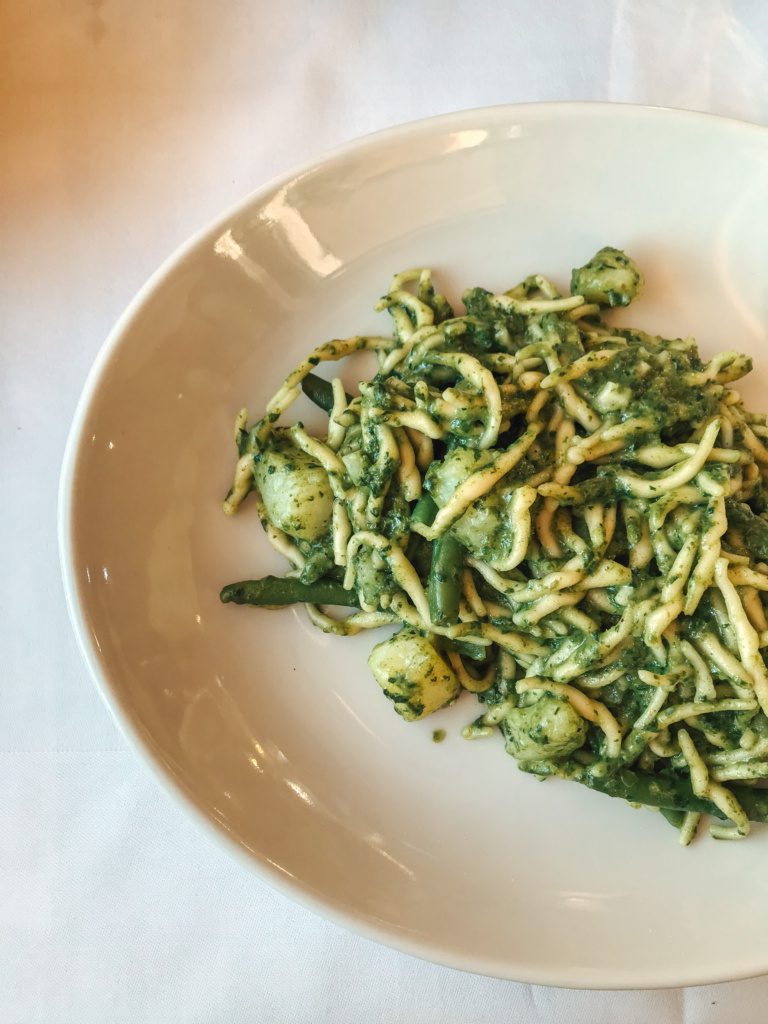 The trofie's unique texture and ability to absorb the flavors of the pesto make this dish a true culinary delight. It's a perfect choice for those seeking a taste of traditional Ligurian cuisine.
Pro tip: we tried trofie al pesto in several places and our favorite was at Trattoria dal Billy. Also unbeatable for sunset views. Make sure to book in advance.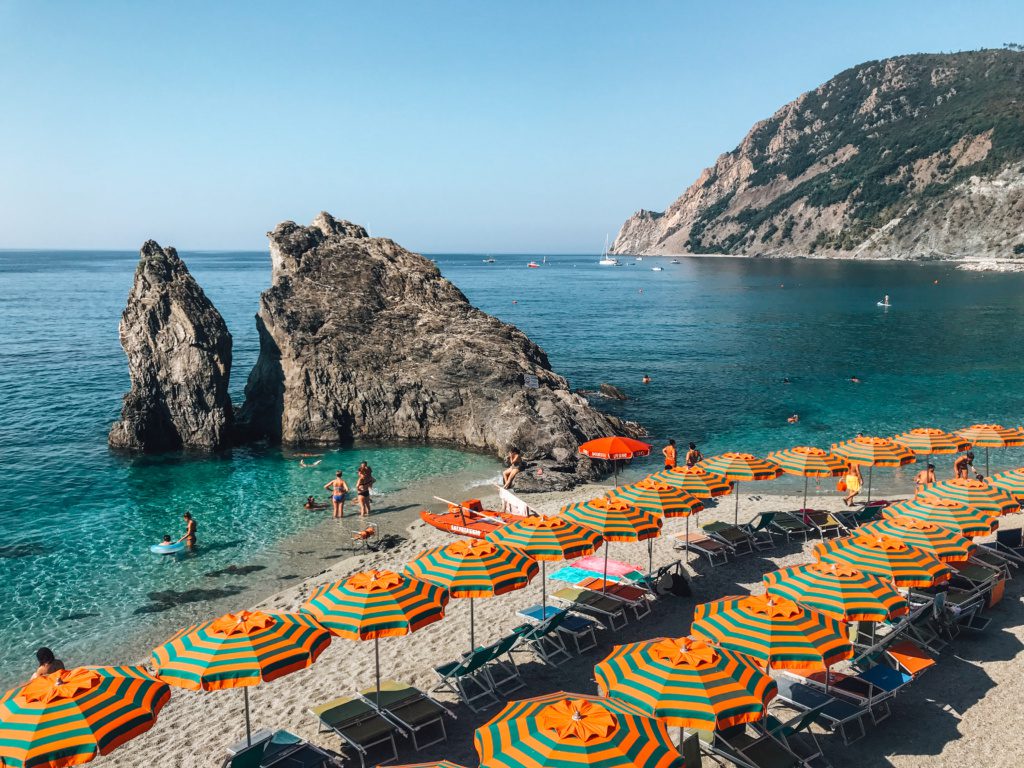 5. Sciacchetrà Wine:
To accompany your culinary adventures in Cinque Terre, don't miss the opportunity to sample the local wine, Sciacchetrà. Produced from a blend of Bosco, Albarola, and Vermentino grapes, this amber-colored, sweet wine is famous for its complex flavors and aromas of honey, dried fruits, and herbs.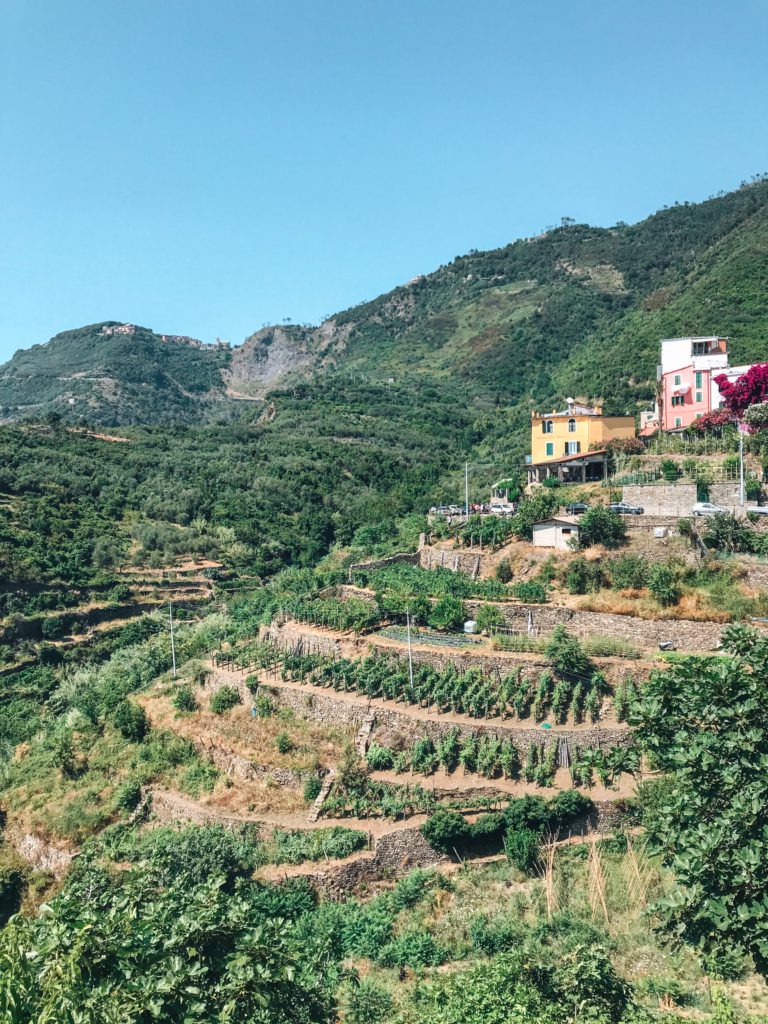 Sip on a glass of Sciacchetrà as you take in the breathtaking coastal views. Let the rich character of this traditional wine transport you to the heart of Cinque Terre's wine-making heritage.
Pro tip: another wine typical in Liguria, though of Tuscan origin, is Vin Santo. Be sure to enjoy cantucci biscuits dipped in Vin Santo at least once during your visit to Cinque Terre. (Another foodie gift you can easily take home as Vin Santo is sold in small bottles.)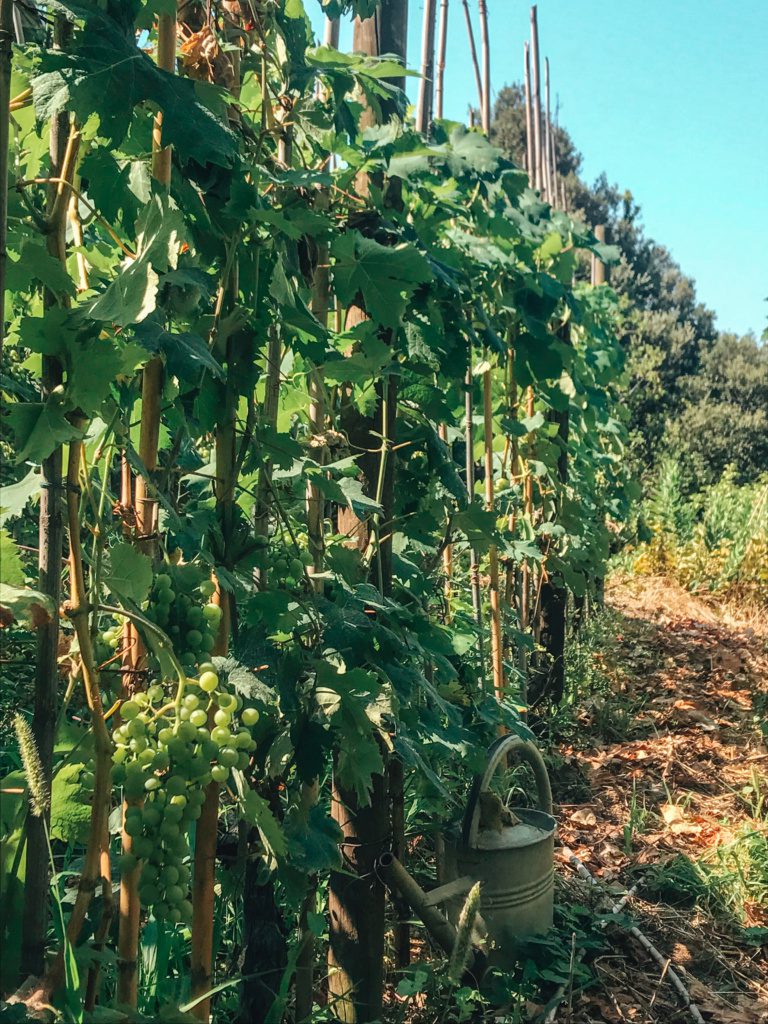 6. Chickpea Farinata:
The recipe for chickpea farinata features just three ingredients: chickpea flour, water and good quality Extra Virgin Olive Oil. Cooked in typical copper pans, farinata has earned its place among our top 6 best foods in Cinque Terre not only for its flavor but also because it is a very nutritious food. It's vegan friendly and gluten free too.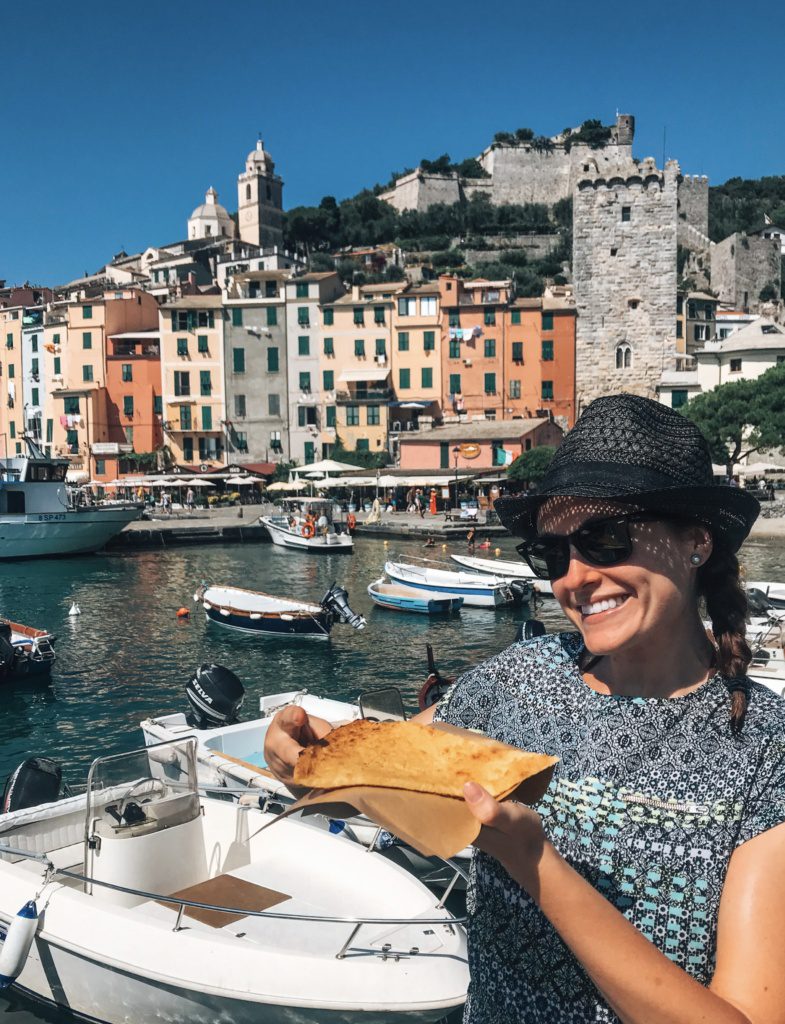 Legend has it that after the Battle of Meloria in 1284 between the Maritime Republic of Genoa and the Republic of Pisa, as it was returning home the Genoese fleet was battered by a storm that soaked the stocks of oil and legumes it was carrying, turning them into mush.
In an attempt to salvage what they could, the sailors laid them out to dry in the sun and a very tasty and nutritious food, precursor to the farinata was born.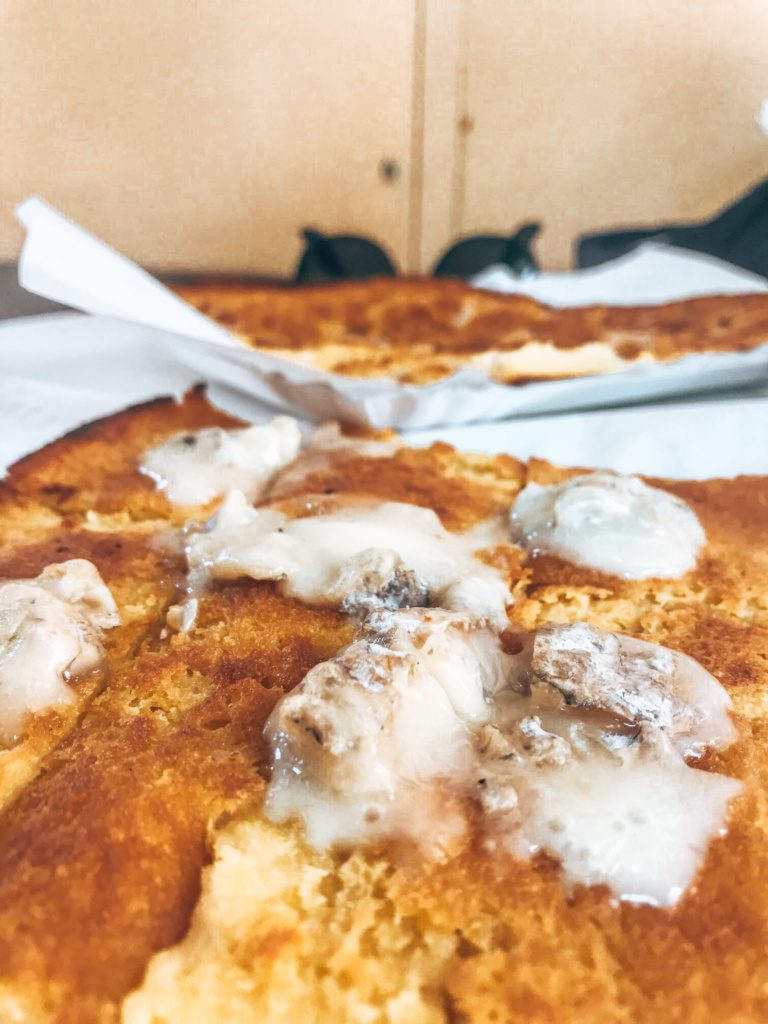 Pro tip: Farinata is perfect for picnics, hikes and boat tours! It's much more practical than focaccia. The latter is extremely oily (kind of the point). You risk getting all that delicious olive oil on everything else in your bag (speaking from experience….). For the best one head to La Pia Centenaria!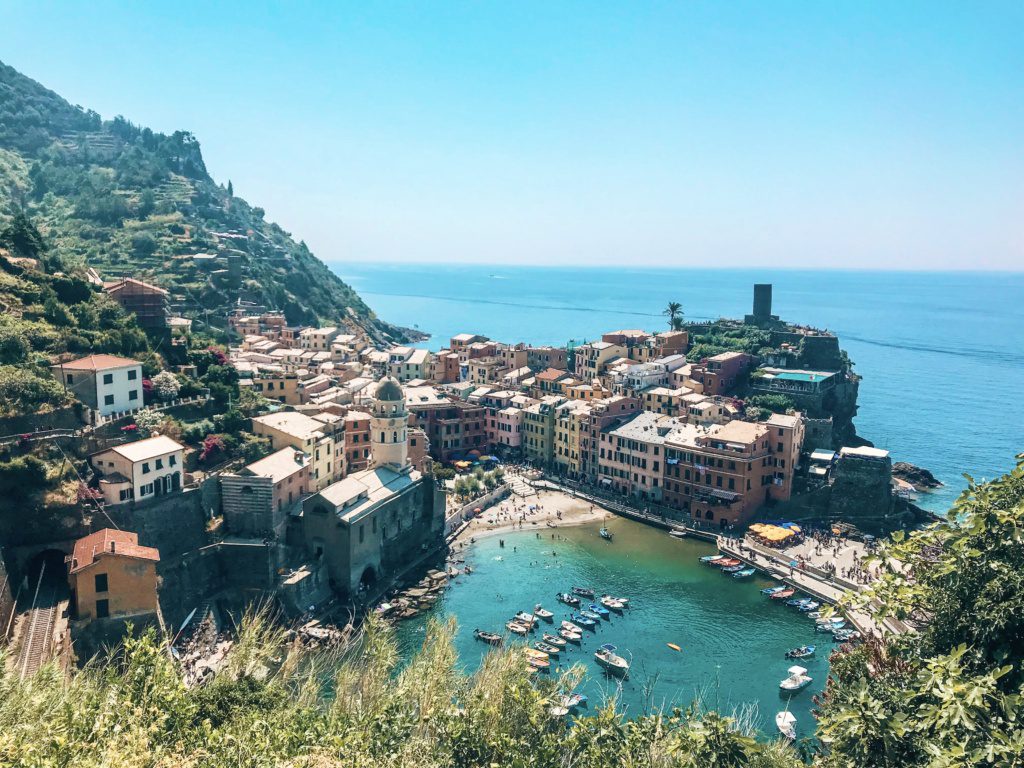 Northern Italian Food Paradise
Clearly, Cinque Terre is a treasure trove for food enthusiasts, even by Italian super high standards! It's just such a delightful culinary experience that reflects the unique character and flavors of Liguria.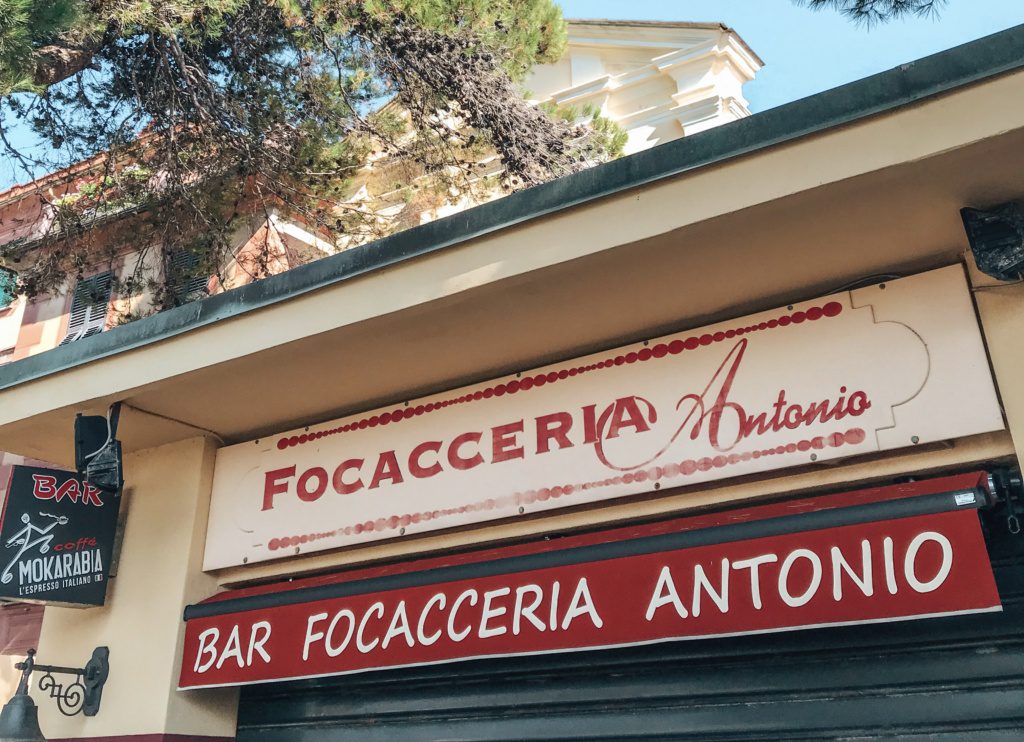 From the iconic Pesto alla Genovese to the mouthwatering seafood specialties and comforting trofie pasta, it was not an easy task narrowing the list of best food in Cinque Terre down.
So, whether you're strolling through the charming streets of Monterosso, Vernazza, or any of the 5 villages, be sure to immerse yourself in the rich Ligurian gastronomy of Cinque Terre.
Wishing you an unforgettable journey of Northern Italian flavors discovery! Buon appetito friends!
---
Would you add anything else to the list of best food in Cinque Terre? How did you like Ligurian food? Comment below or tag @eightyflavors on social media! Pin this post for later!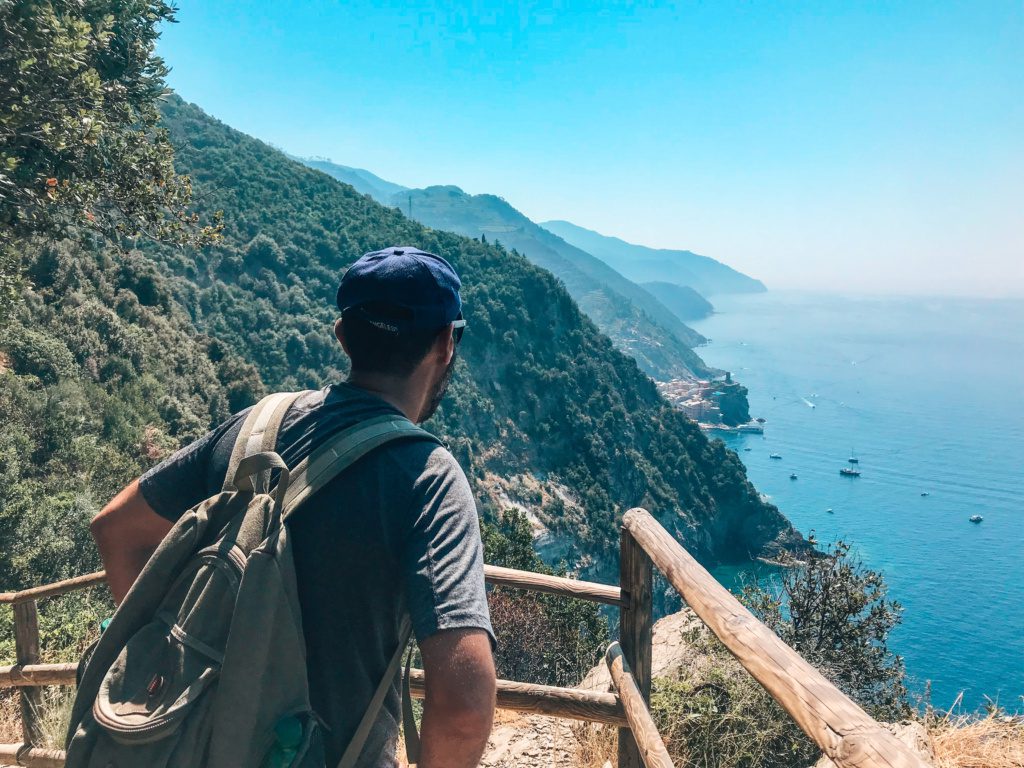 You might also like: MALTESE CUISINE: 5 FOODS TO EAT IN MALTA . BEST VEGAN FRENCH FOOD IN PARIS: LE POTAGER DU MARAIS