What Is Taiyaki: The Japanese Fish Pastry Explained
Took me a while to discover and understand what is taiyaki. Now that I do, I'm mildly obsessed. I haven't been to Japan as of yet (working on it!), but here in LA we're so lucky to be surrounded by some of the best Japanese restaurants and bakeries outside of Japan.
When it comes to Japanese street food and baked goods, one cannot overlook the mouthwatering dessert known as taiyaki. This sweet treat has captivated both locals and tourists alike. Myself including, and as you know I don't even have a sweet tooth!
Its unique fish-shaped appearance and delectable fillings (hello matcha soft serve on a hot LA day!) make it a must-try delicacy. So let's get geeky about taiyaki, and explore its history, flavors, and cultural significance.
You might also like: WHAT IS POKE AND WHY YOU WON'T FIND POKE BOWLS IN HAWAII , HEAVENLY DELIGHT: EXPLORING THE MAGNIFICENT POLISH MERINGUE CAKE
The Origins of Taiyaki:
Taiyaki, which translates to "baked sea bream," was first introduced in the Meiji era (1868-1912) in Japan. While its name may suggest a connection to the sea bream, the fish cake does not contain any seafood.
The original molds resembled sea breams, a fish symbolizing good fortune and prosperity in Japanese culture. The early taiyaki were filled with sweet red bean paste, also known as anko, and were sold as street food.
Taiyaki Molds and Preparation:
The distinct fish shape is what makes it visually appealing. Traditionally, the molds were made of cast iron or copper, but today, they are commonly made of non-stick materials. The batter consists of a simple mixture of flour, sugar, baking powder, and water or milk.
The batter is poured into the fish-shaped molds, and then a filling is added before sealing the mold. The most popular filling is still anko, but modern variations include custard, chocolate, matcha, sweet potato, and even savory options like cheese or sausage.
Taiyaki and Japanese Culture:
The fish pastry holds a special place in Japanese culture, and it is often associated with festivals, carnivals, and street fairs. It is a nostalgic treat for many, reminding them of childhood memories and outings with friends and family.
Taiyaki stands can be found in various places, such as food stalls, specialty shops, and even convenience stores throughout Japan. It is also a popular gift item, packaged beautifully for special occasions like New Year celebrations.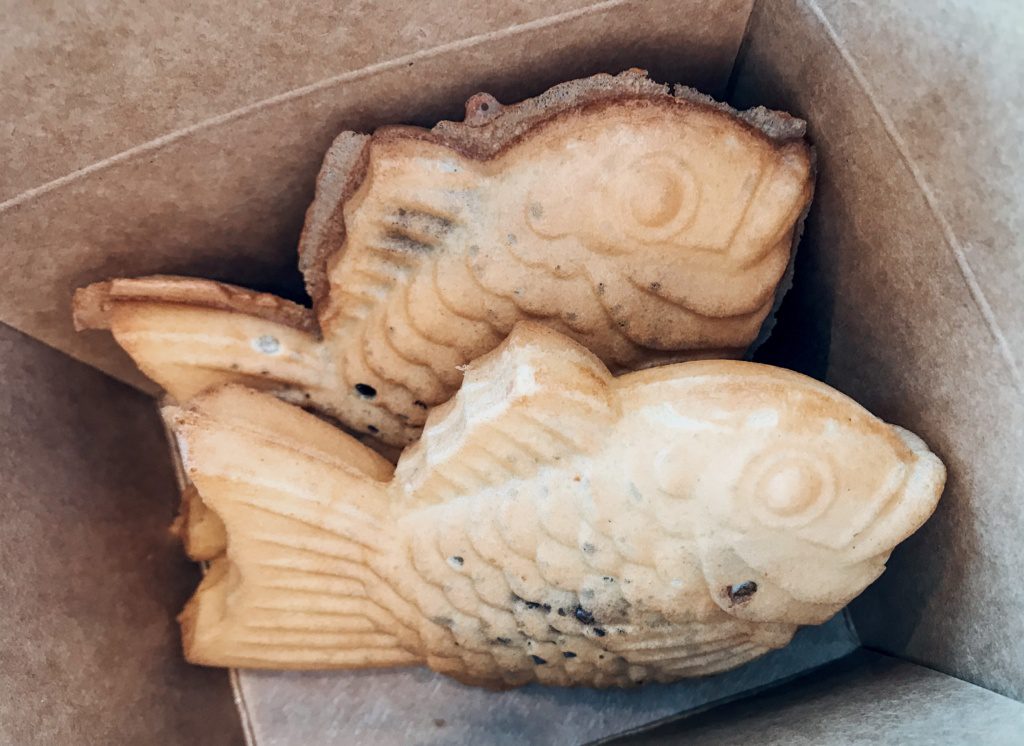 Modern Innovations and Popularity:
While the classic red bean paste filling remains a favorite, taiyaki has evolved over the years to accommodate changing tastes. Vendors experiment with new fillings and flavors to cater to a wider audience.
Some establishments offer seasonal variations with limited-time fillings, incorporating ingredients like strawberries, azuki cream, or even ice cream. The combination of warm, crispy batter and creamy fillings creates a delightful contrast of textures and flavors.
Taiyaki Goes Global:
In recent years, taiyaki has gained popularity beyond Japan's borders. This sweet fish-shaped pastry has become a trendy dessert in many parts of the world. Taiyaki cafes and food trucks have emerged in major cities, attracting curious food enthusiasts who want to experience a taste of Japan.
Social media platforms have played a significant role in spreading the appeal, with countless Instagram posts showcasing its adorable design and delicious fillings.
Taiyaki is not just a delightful Japanese dessert; it represents the intersection of tradition and innovation. Its distinctive fish shape, coupled with a variety of mouthwatering fillings, has made it a beloved treat in Japan and beyond. Whether you are a fan of the classic red bean paste or prefer to explore new flavors, the fish pastry is sure to satisfy your sweet cravings.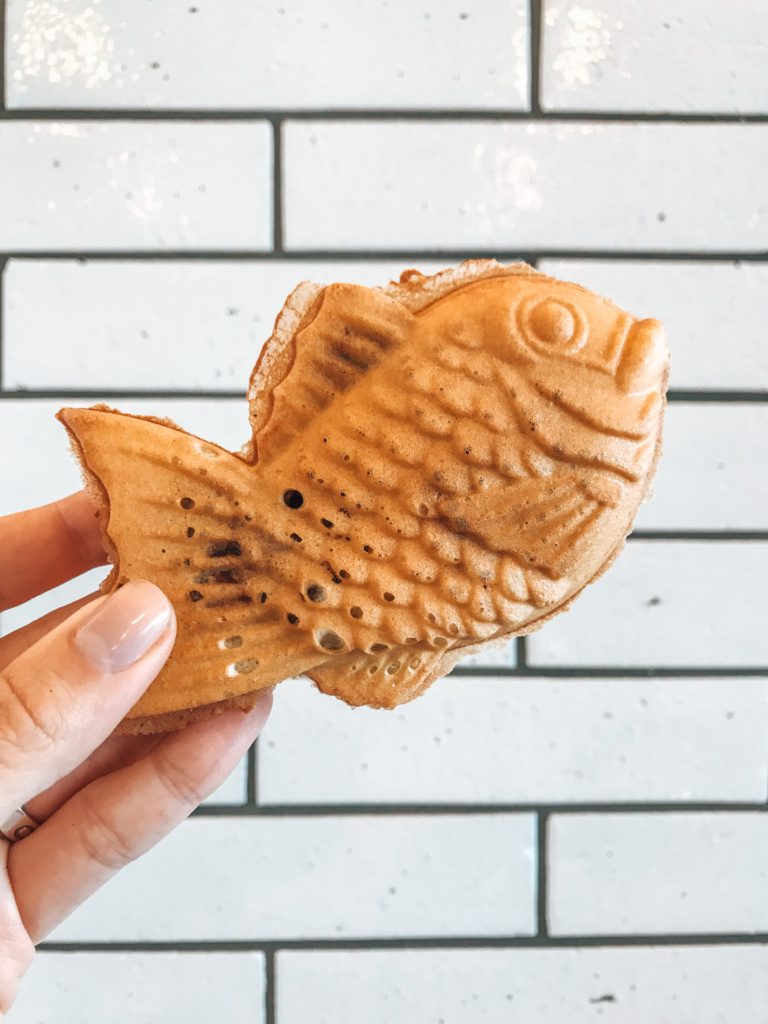 So, the next time you come across a taiyaki stand or cafe, don't hesitate to indulge in this delightful Japanese fish-shaped treat and experience a true culinary delight.
---
Have you tried the fish pastry? What did you think? Were you as hypnotized by its baking process as I was? Comment below!
You might also like: HAWAIIAN FOOD: 6 BEST PLACES TO EAT LIKE A LOCAL IN KAUAI , FOOD IN AUSTRALIA: 8 TRADITIONAL FLAVORS TO SAVOR DOWN UNDER