Top 5 Food Travel Podcasts To Get Inspired By in 2023
Admittedly, there not too many podcasts catering specifically to food travelers. Watch this space, as we're considering starting an Around the World in 80 Flavors podcast and/or YouTube channel! (What do you think of this idea? Leave your feedback in the comments!)
If you haven't jumped on the podcast train yet this is your moment. Podcasts can be an incredible resource of information and inspiration for culinary travelers today. We love that with a good podcast we can learn, grow, research, and be entertained in the process.
That said, everybody and their mother seems to be a podcast host today. Which means you'll have to be very selective with your precious download space. Moreover, while there are currently close to a million (!) different podcasts, several thousands of those dedicated to food OR travel, there are not too many that cater specifically to food travelers.
However, over the last few years we have come across a few very decent ones. These 5 have been the most helpful in planning and researching for our foodie world adventures. We hope they'll bring value – or inspiration! – to your culinary escapades as well.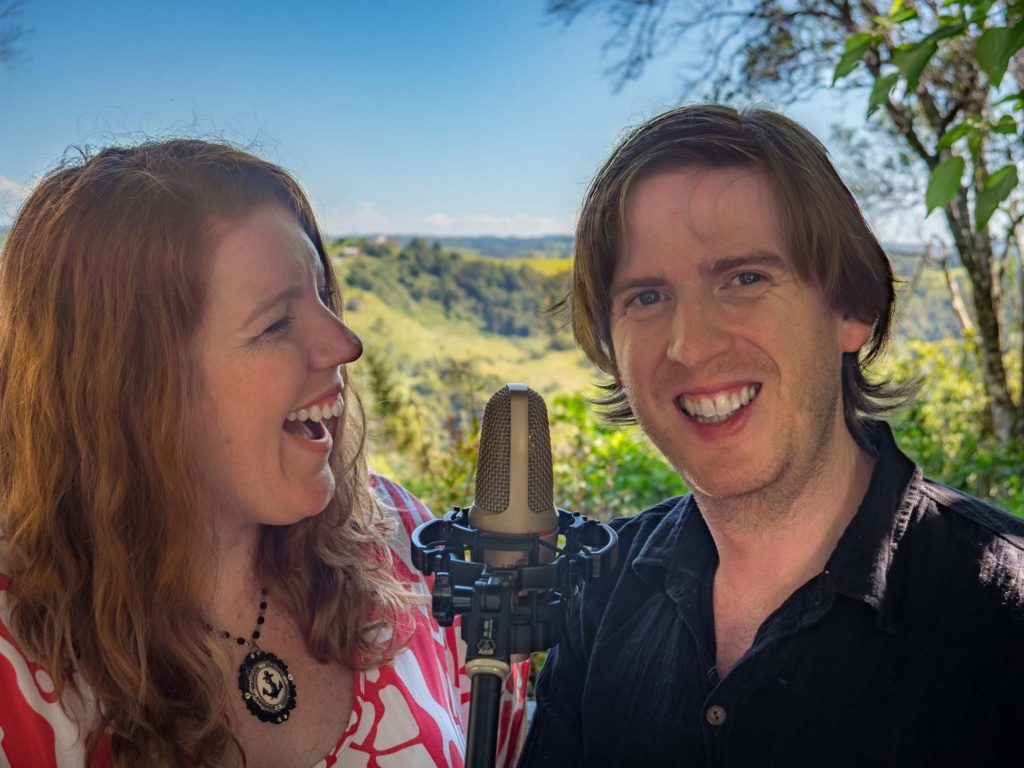 Tommo and Megsy from Food Fun Travel are some of the most seasoned food travelers in the blogging universe. I have a lot of respect for their work. Through The Dish, their dedicated food travel podcast, they essentially uncover the stories behind the world's most famous dishes, one episode at a time. The Dish provides the most in-depth historic and cultural context of all the podcasts out there.
Tommo and Megsy have travelled very extensively hence the podcast covers locations as varied as Goa, Vietnam, New Zealand and Lithuania, among many others. They had my curiosity after the in-depth Yucatan cuisine segment. But they really had my attention when they dedicated an entire episode to the history of popcorn! (Hello, my name is Gaby and I'm a popcorn addict.)
Also, thanks for the fish taco episode guys, it was very helpful for our Baja California adventures! Join this adorable duo and their expert guests for tasty facts, foodie secrets and invaluable tips. Especially on Georgia – the country – since that's their current base!
I'm a sucker for a clever name! Each week, Seth Resler, the founder of Taste Trekkers, talks to a chef or culinary expert from a different region about their local dining scene. The last episode aired in 2017 but the archives are still available on Apple Podcasts and other platforms.
Despite being slightly dated, the show is well produced and the guests are high caliber. Be sure to listen to the fantastic candid interview with chef Michael Cimarusti of the 3 Michelin star Providence in Los Angeles. Other locations covered include Crete, Israel, Bolivia, the Bahamas, and numerous domestic up and coming culinary scenes in the US.
In episode 114 Dwight Furrow, the author of American Foodie discusses the impact of everything from automobile to Alice Waters to the Slow Food movement have shaped the way Americans think about food. Another must listen!
Not strictly a food travel podcast, but they dedicate a significant chunk of air time to local foodie tips and advice. 12 best gelato in the world and best brunch spots in Philly are just some of the examples. Extra Pack Of Peanuts is hosted by Travis Sherry, a world traveler known as "Rick Steves for the new generation".
From interviews with some of the world's most famous travel names, like Chris Guillebeau, Bruce Poon Tip, AJ Jacobs, Chris Christensen and others to specific travel advice on how to travel like a pro. They highlight specific destinations, telling you what it's really like to travel to India, the best places to eat and sleep in Paris, and top everything off with their Top 10 lists.
This show is kind of a one stop travel shop. However, you'll be pleasantly surprised to find numerous episodes dedicated to food travel and gastronomic local know how. Look out for their 'year in review series' on anything from meals to beer and coffee. Travis has achieved a jaw-dropping 1 million downloads in 183 countries, several dozens of those ours. Highly recommended!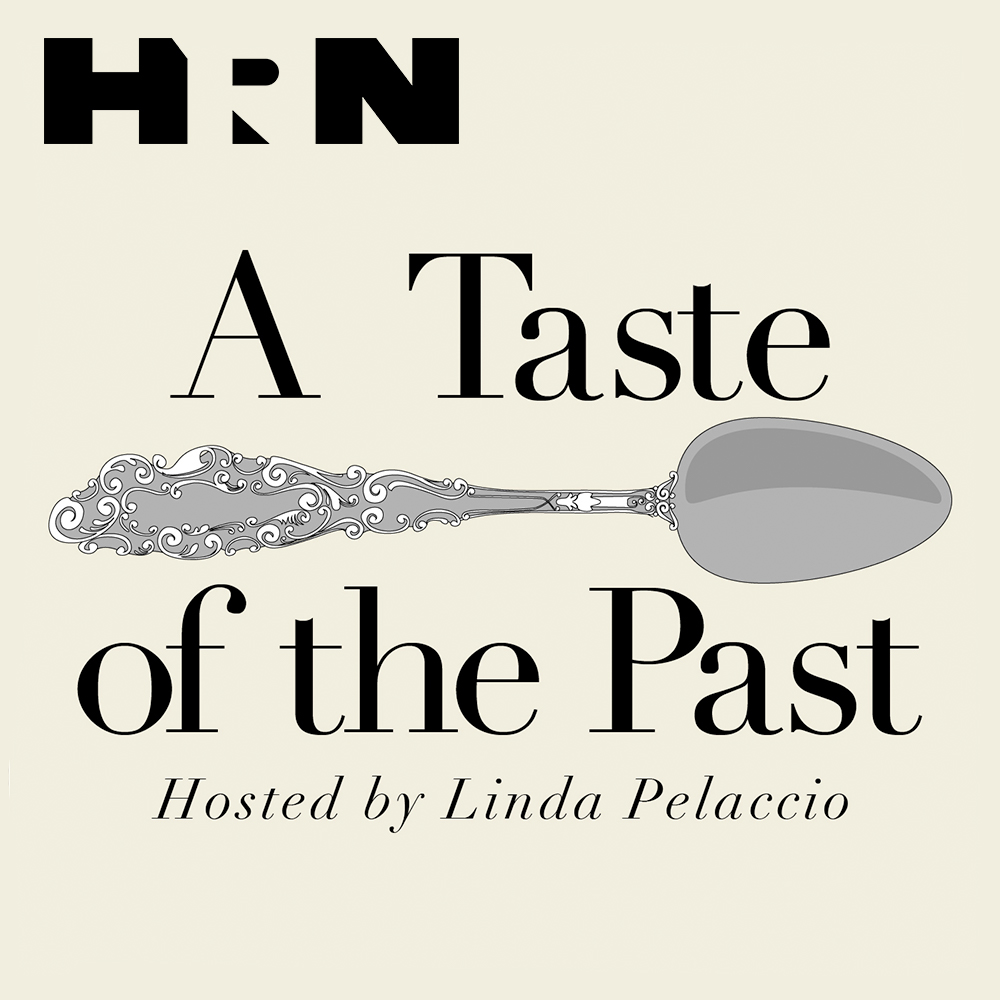 This one has mixed reviews because, unlike most podcasts today, it's substance over style. But this is precisely why I find it valuable. Linda Pelaccio, a real deal culinary historian, takes a weekly journey through the history of food.
Tune in for interviews with authors, scholars and culinary chroniclers who discuss food culture from ancient Mesopotamia and Rome to Sichuan cooking and the history of the Coney Island hot dog. Each week Linda explores the lively link between food cultures of the present and past. She tends to invite some pretty high caliber experts.

A weekly one-hour conversation with guest experts about travel, cultures, people, and very frequently cuisines! Rick Steves is America's leading authority on travel to Europe and beyond and he clearly has an appreciation for local gastronomy.
Host and writer of over a hundred public television travel shows and author of 30 best-selling guidebooks, Rick now brings his passion for exploring our world with all its flavors to his podcast listeners. You can also look up his TV show. Get inspo for other food travel TV shows here.
A few more other food travel podcasts to check out:
Extra Virgin Food and Travel, Food Travel, Gastro Pod, Travel Gluten Free, Eat Well Travel Often
You might also like: WHERE TO EAT IN ASPEN, COLORADO: 8 RESTAURANTS THAT LIVE UP TO THE HYPE , WE ATE ALL THE VEGAN CURRYWURST IN BERLIN SO YOU DON'T HAVE TO , BEST RESTAURANTS IN MALLORCA, SPAIN: 8 PLACES TO TASTE MALLORCAN CUISINE
Bonus food travel podcast recommendation in Spanish:
Degustar España – Tasting Spain
If you speak (or are learning!) Spanish and are fond of Spanish cuisine (who isn't?) then you'll love this Spanish language weekly podcast produced by Spain's national radio network, i.e. it's consistently high quality.
Every 25 minute episode packs a punch. They cover one gastronomic event, one unique Spanish wine, and one restaurant to highlight the best of Spain's culinary scene. I've been subscribed to this podcast since living in Spain some years ago. It's one of my all time favorite shows, culinary or not.
Spoiler alert: in several hundreds of episodes the words sangria and paella barely came up. You're about to discover the real Spain. Que disfruten! Enjoy!
---
We're always on a lookout for a new exciting food travel podcast. Let us know your suggestions in the comments below or share and comment on this post on your social media!
Last updated: June 2023