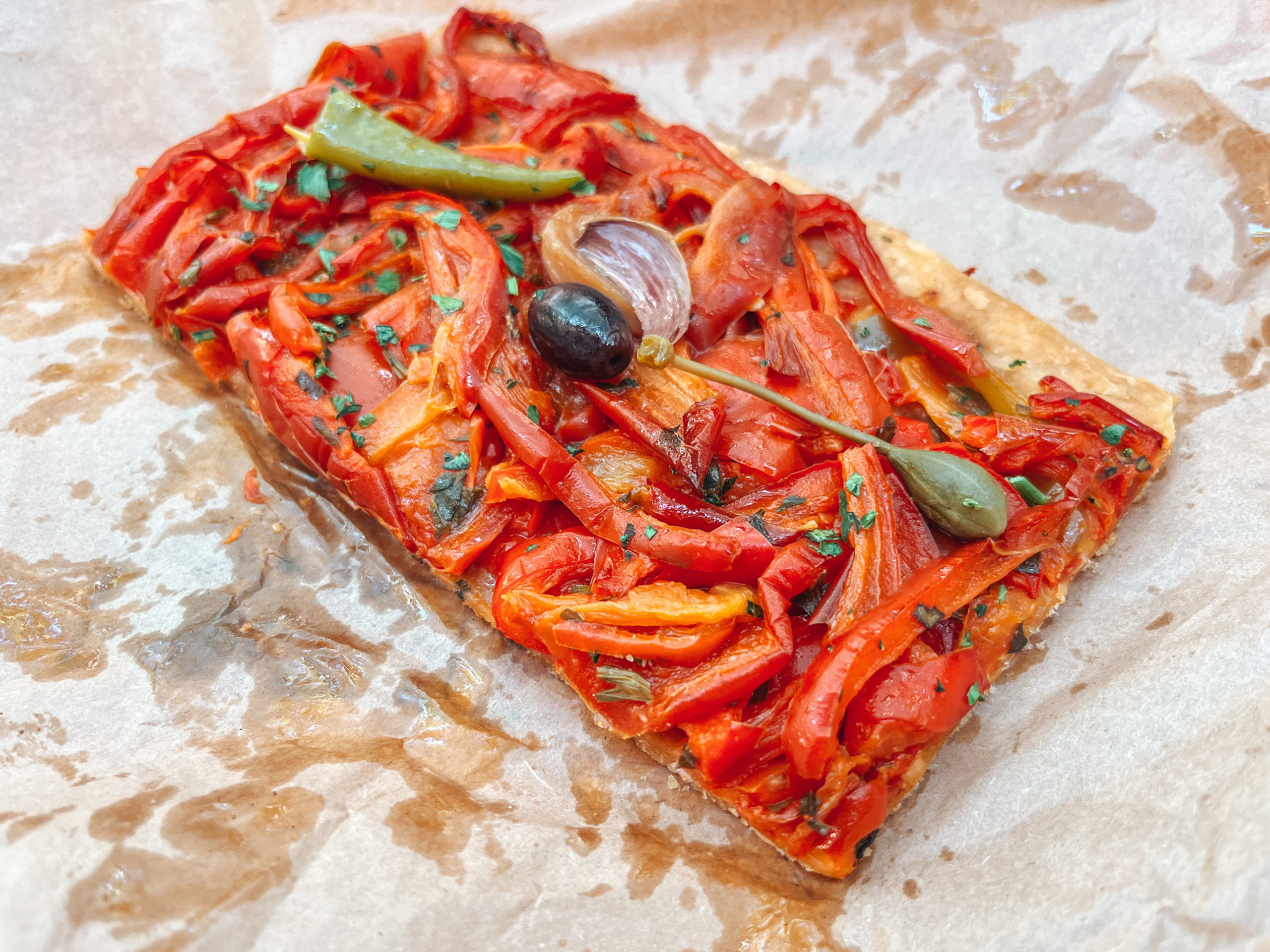 Best Restaurants In Mallorca, Spain: 8 Places To Taste Mallorcan Cuisine
Looking for the best restaurants in Mallorca this summer? Here's a brief intro to Mallorcan cuisine and seven of our favorite venues all across the island where you can taste the best of Mallorcan food!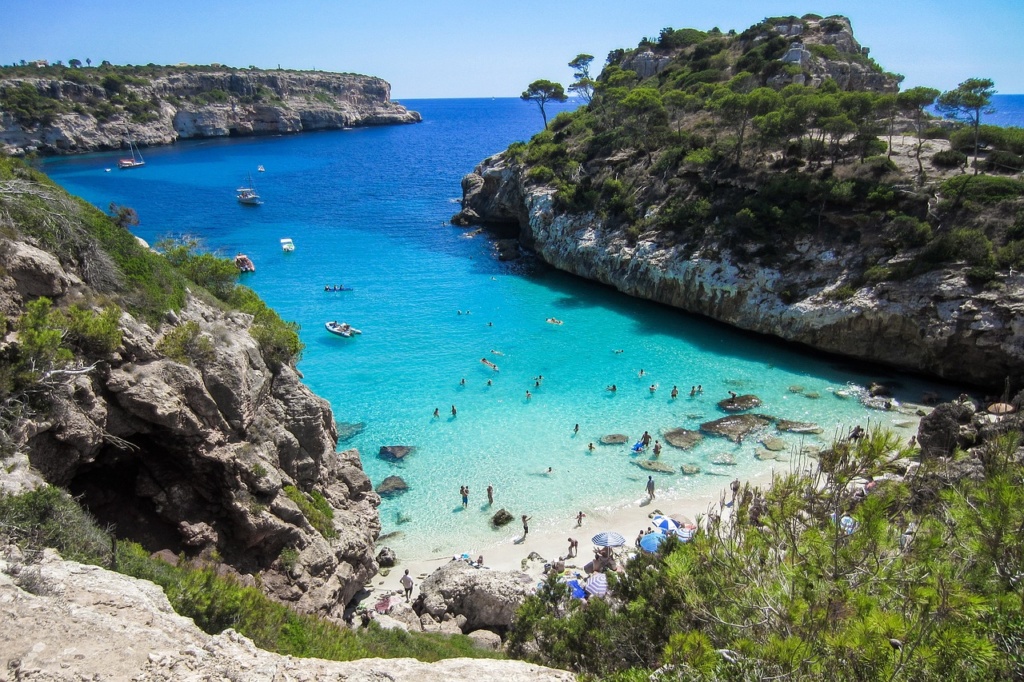 A Brief History of Mallorcan Food
Mallorcan cuisine takes cues from the peasants who learned how to survive in an isolated island environment. Through a melting pot of ingredients and flavors, the unique recipes all tell tales of conquests, reconquests, and different peoples who ruled over the Balearic Islands across the millennia.
As a result of the island's important role in the Mediterranean trade, Mallorcan recipes incorporate influences of the Greeks, Phoenicians, Romans, Moors and Catalans. Then there is the mighty cuisine of mainland Spain, which has naturally had a massive impact on modern day Mallorcan cooking.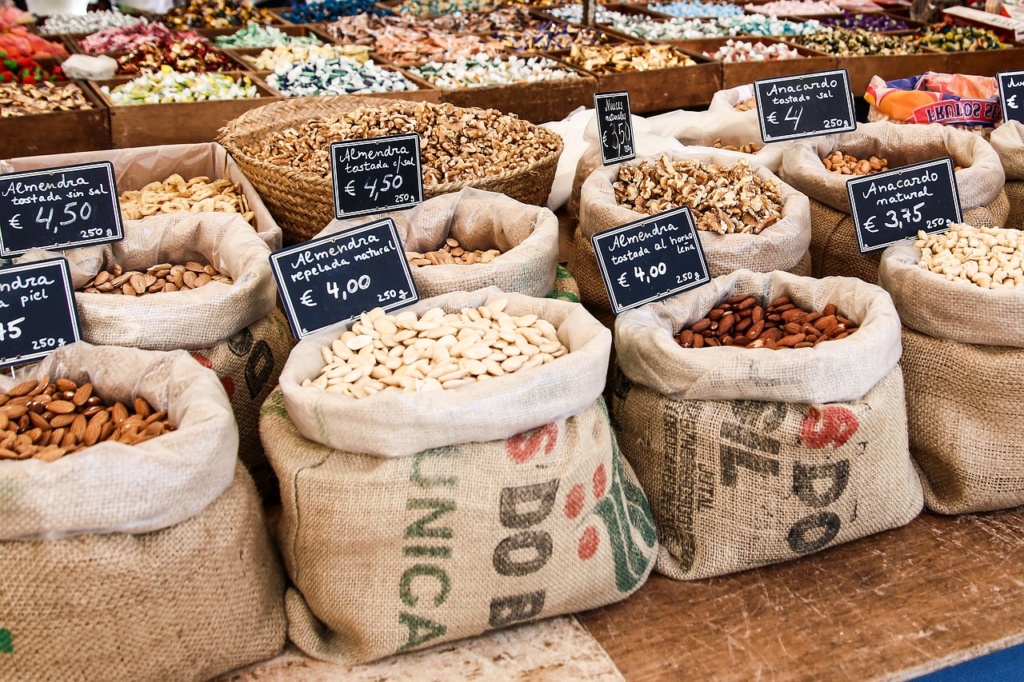 Mallorcan Geography
Cocina mallorquina reflects the different geographical territories of Mallorca (also known as Majorca). You'll likely be surprised to find out just how much variety a relatively small island like Mallorca can offer. It is divided into three areas with very different characteristics. First, there's the majestic mountain range Serra de Tramuntana, where animal grazing and terraced crops are main features.
Then there's the Sierra de Levante – an area where traditional fishing is combined with horticulture and livestock. In the middle of these two the great plains extend into the distance, filled with orchards, fields of almond trees, cereals and wide pastures shaded by centuries old olive trees.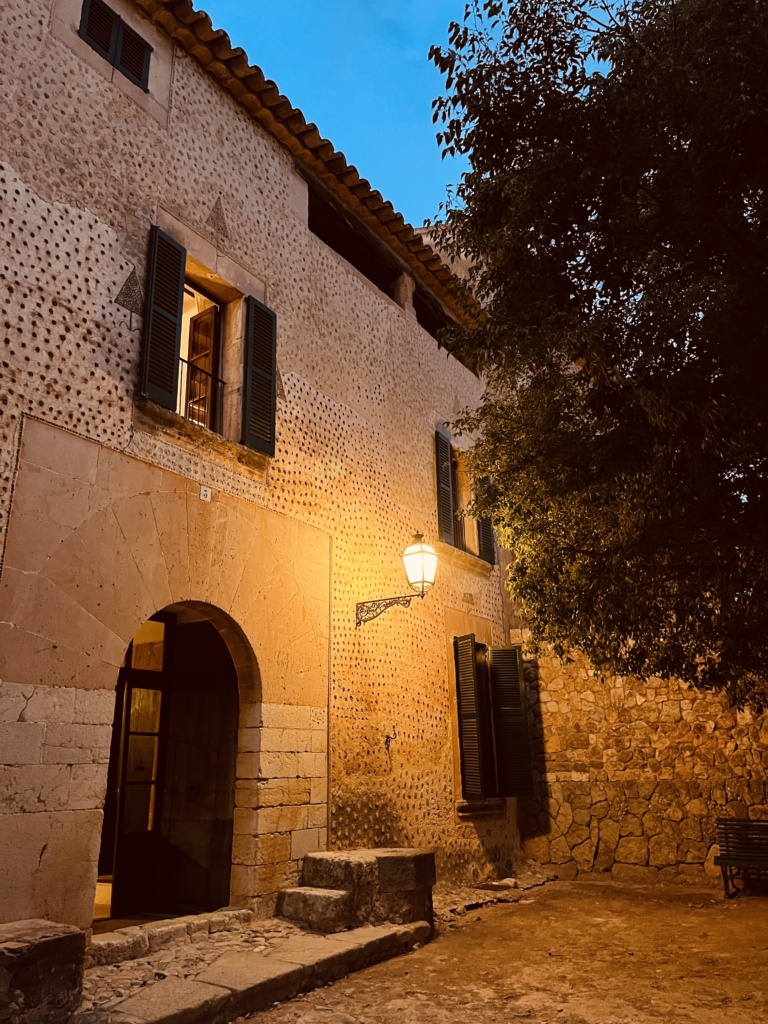 Moreover, traditional Mallorcan dishes can be divided into summer and winter food. The climate of the island affects availability of produce, meaning that the dining experience will be completely different depending on whether you visit Mallorca in summer or winter months.
Where To Eat In Mallorca
Undoubtedly, where to eat in Mallorca is a difficult question to answer. The island is scattered with countless amazing restaurants. Everyone on the island has a different favorite arroz place, for example. On the other hand, on an island where tourism contributes to as much as 50% of GDP, there are also numerous tourist traps.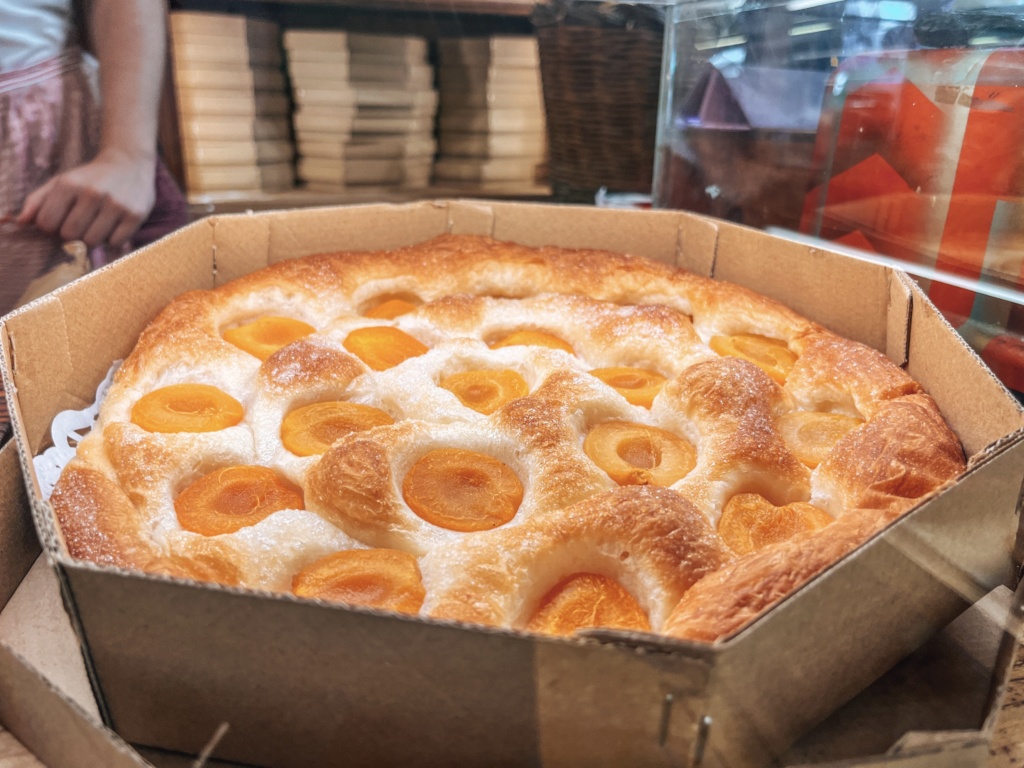 We're by all means not experts on where to eat in Mallorca, as we only spent a few days there. (We did live in mainland Spain for over a year though, for what it's worth). That said, based on our own gastronomic experiences and research prior to our trip, here is our humble selection of the top 8 restaurants and bars to check out in Mallorca when visiting:
1. Can Costa Valldemossa
Firstly, a lunch with a view. Make reservations at Can Costa for your day of exploring the amazing little village of Valldemossa. The Polish pianist Chopin would famously hide form the world here to compose his music. Can Costa is mostly popular for lunch, especially on weekends, but they are also open for dinner. Sunsets are pretty epic as they are located on one of the hills surrounding the village.
Order at least one arroz for the table – make it traditional Mallorcan arroz brut to keep it ultra local. Also known for their fish and seafood entrees and delectable Mallorcan tapas. Good place to taste all the classics: caracoles mallorquina (snails), tumbet or frito mallorquin.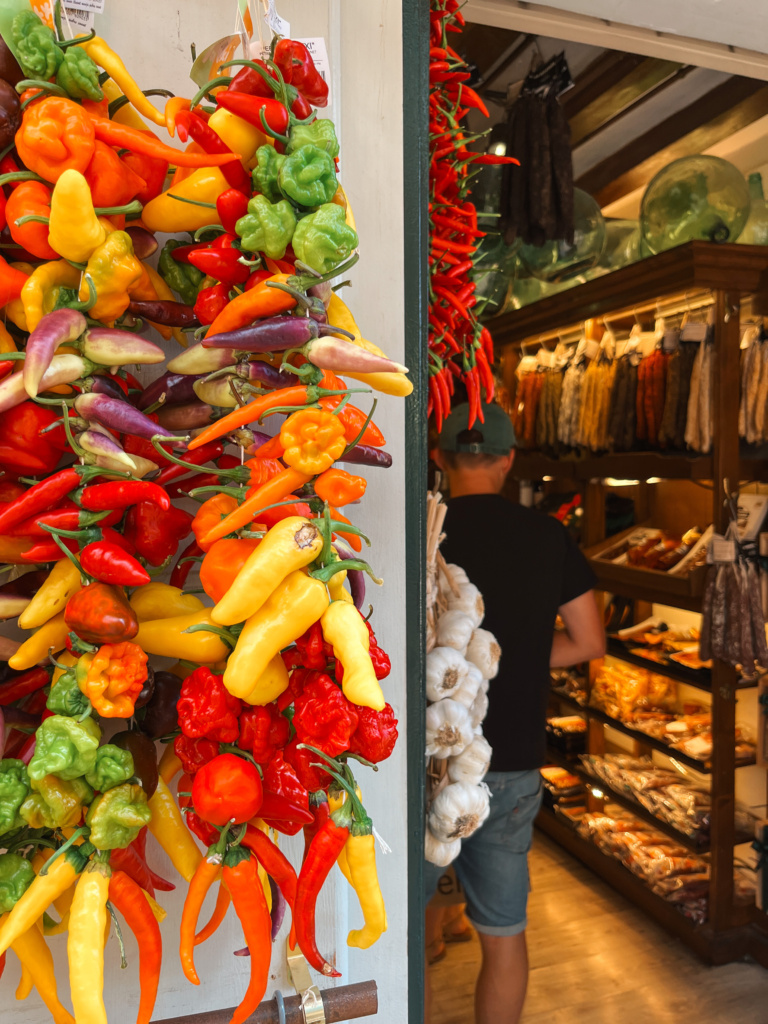 2. Va d'Arròs Arrosseria d'Autor, Santa Maria
Chef Kike Marti, who seemlessly blends innovation and tradition, is known locally as maestro arrocero. Indeed, in his unassuming restaurant Va d'Arros in the quiet village of Santa Maria at the foothills of Serra de Tramuntana, rice is king. Here you can try it cooked all three traditional ways: paella, arros (there is a difference in preparation between the two- subject for a whole other post), and arros meloso (more soup-like).
On top of that there is also a delicious fideua – paella's cousin made with macaroni. Wash it down with delectable wines from neighboring wineries such as Bodegas Angel. For a true taste of Mallorca try the paella sopas mallorquinas. It is in our opinion the best and most locals (rather than tourists) oriented arrosseria on the island. Sit back on their cozy patio and enjoy!
3. Fornet de la Soca, Palma Center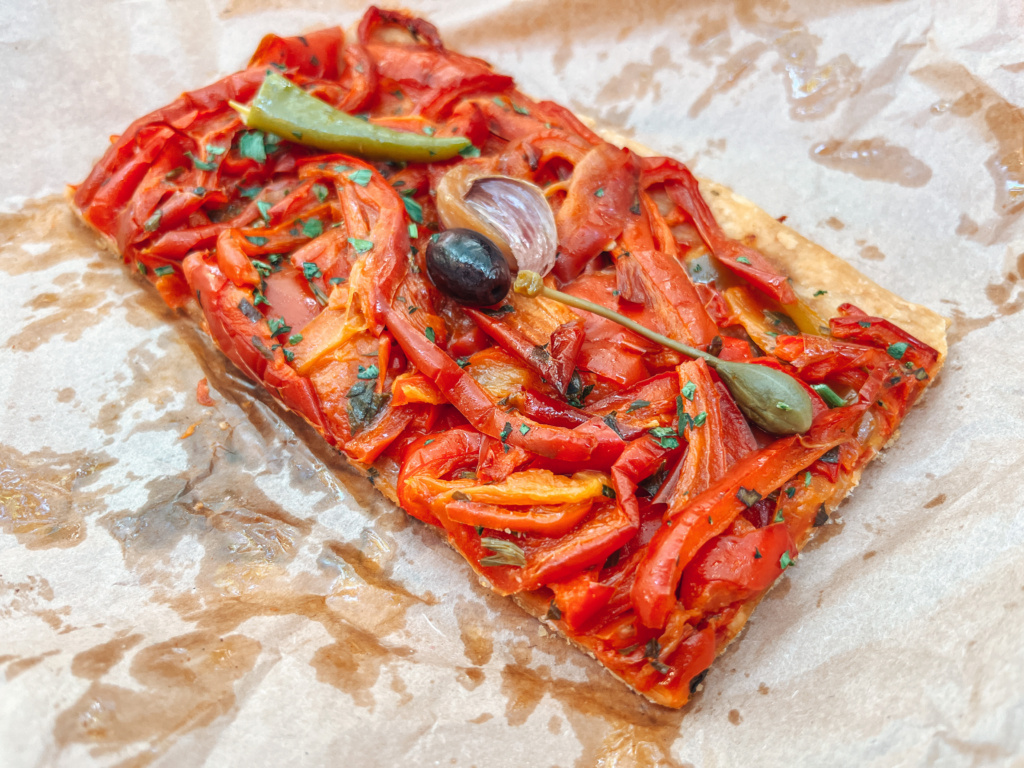 A charming old bakery in Palma. Fornet de la Soca is great place to try traditional ensaimadas (traditional round pastries) and cocas (flatbreads). What makes this place extra special is that the owners have a goal of digging out and preserving authentic historic recipes for everything they bake in store. Think of it as a living edible museum of Mallorcan baked goods!
They themselves describe the project as Arqueologia Gastronòmica Local. The archeology of local gastronomy. Pretty cool stuff and a quintessential suggestion for where to eat in Mallorca. The bakery is also very photogenic (read: Instagram friendly).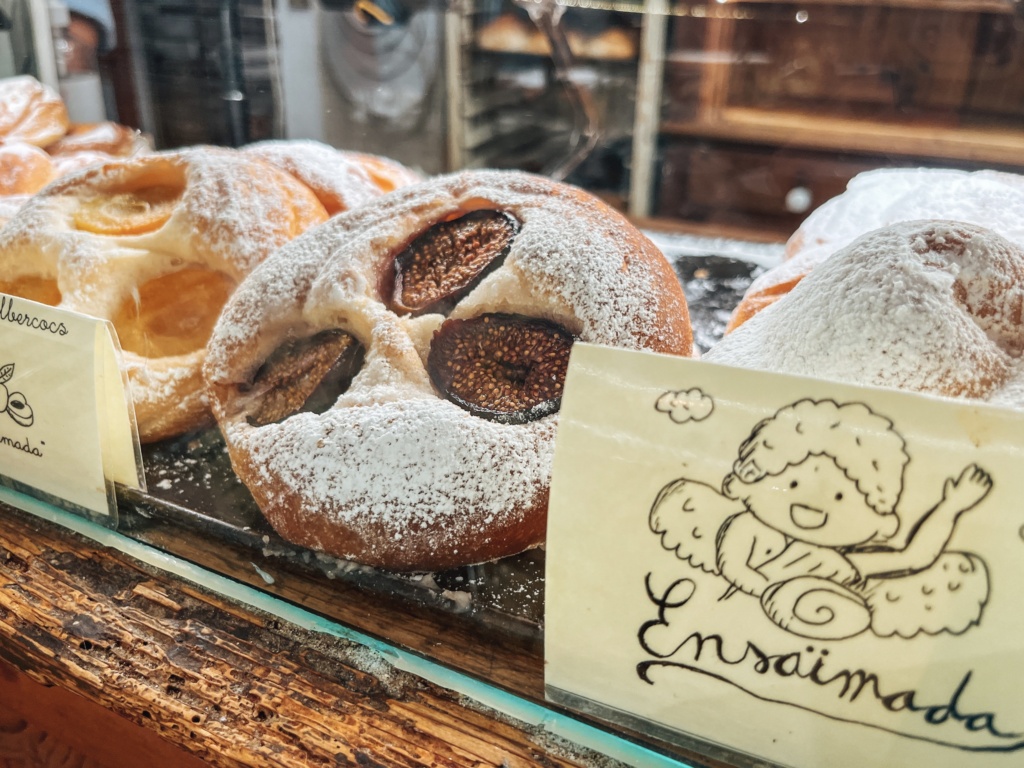 Pro tip: they don't have their own seating space but they do have a deal with the tapas bar Bocalto next door – bring their food, order a drink from the neighbors' menu and you can enjoy it at the table!
4. Stagier Bar, Palma Santa Catalina
In vicinity of Hard Rock Cafe but a whole different vibe… Stagier Bar is a Michelin recommended tapas and wine bar – one of the very few truly excellent and non touristy tapas bars in Palma. In fact some claim it deserves, and will likely soon receive, an actual Michelin star for their creative take on Spanish and Mallorcan classics. They even pay an homage to the legendary El Bulli chef Ferran Adrià and his world-renowned spheric olives! (#iykyk)
The way to go here is to order a selection of tapas for the table. Honestly, if you have enough people in your party – or big enough appetites – get one of everything! Not kidding, the menu is pretty short (always a good sign). Pair it with different wines by the glass as the tapas arrive. Reservations highly recommended and can be made online.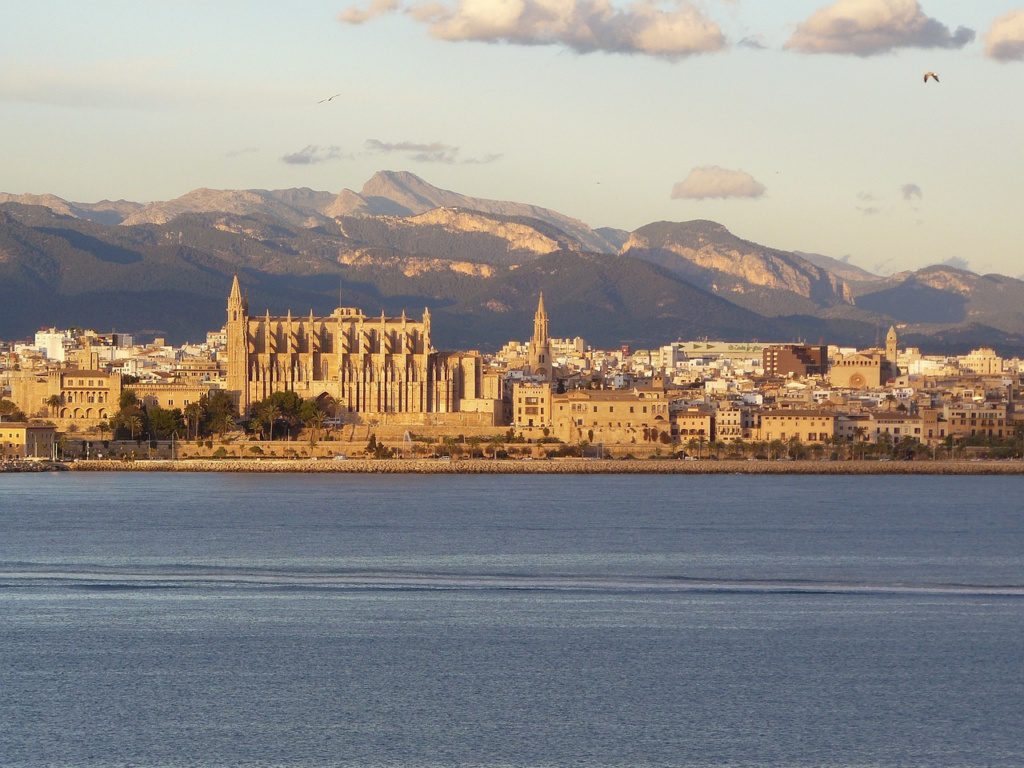 5. Mercat 1930, Palma Marina
Open from Wednesday through Saturday dinner only, Mercat 1930 is a very happening spot beloved by locals and tourists alike. Mercat 1930 Palma Gastronomic Market is located on the Paseo Marítimo of Palma, near the marina. It's a gastronomic meeting point of the city, where traditional cuisine is fused with the latest foodie trends.
There are ten food stalls plus two bar areas to get your drinks – a craft beer bar and a wine and cava bar. Which means there different options for all tastes and the most demanding palates. As for the food, skip the novelty international stalls (you can have dim sum anywhere), and head straight to the Mediterranean tapas bar. While not strictly speaking featuring Mallorcan food, there are some excellent Spanish classics to be had. Don't miss the truffled tortilla de patatas – you're welcome! 😉
6. Sadrassana, Palma Cathedral
Next up, Sadrassana offers modern Mallorcan food in a 19th century mansion in the heart of Palma. Just like at Mercat 1930, a fairly even mix of locals and tourists can be spotted here. Food is solid, creative and respectful of local recipes and ingredients.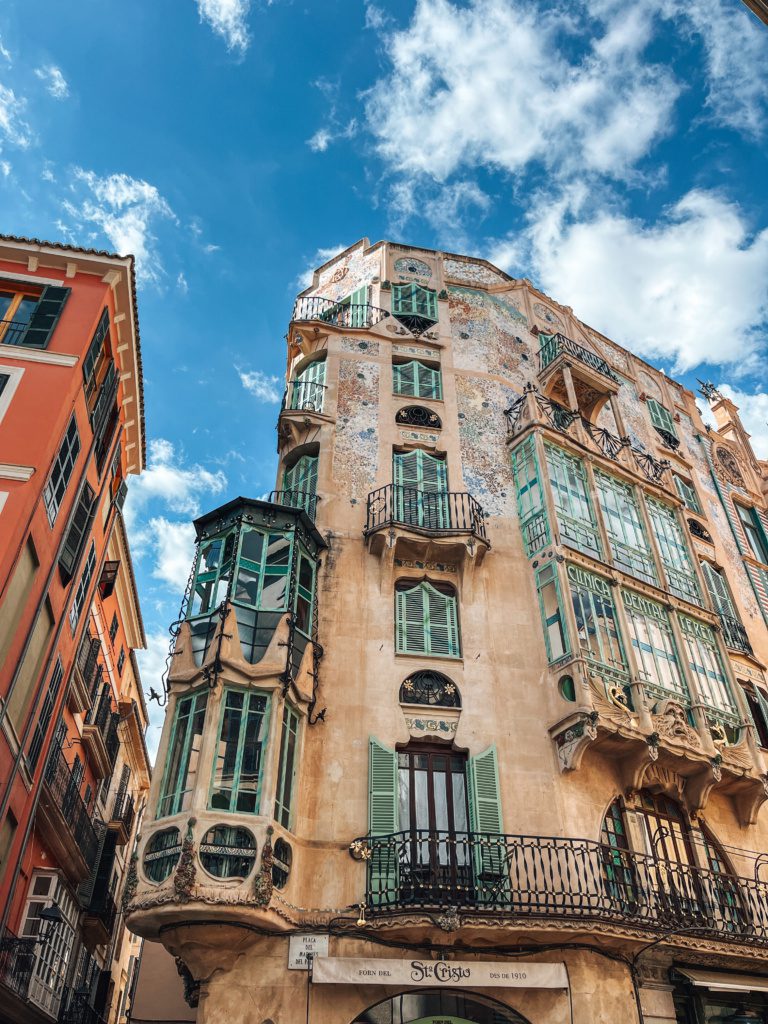 Extra points for having a menu in Mallorcan. (Yes, Mallorca has its own language, and don't worry, an English menu is available too.) Inconspicuous from the outside, the interior will take you by surprise: it doubles as an art gallery! Be sure to try one of their Mallorcan cocas and craft cocktails!
7. Restaurant Botànic, Palma Cathedral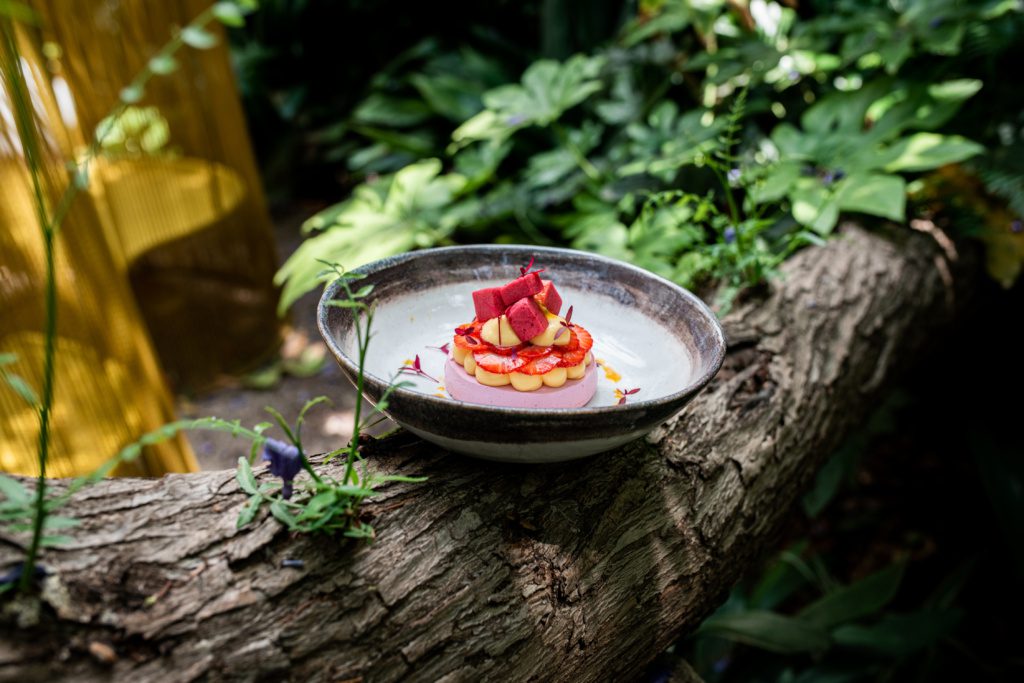 We found Restaurant Botànic literally steps away from Sadrassana. Remarkably, as we didn't expect to find noteworthy venues so close to the cathedral. They had us at their tag line: #GreenIsTheNewSexy. We're big fans of their Routes tasting menus, which start at 65 Euro including cocktails and water.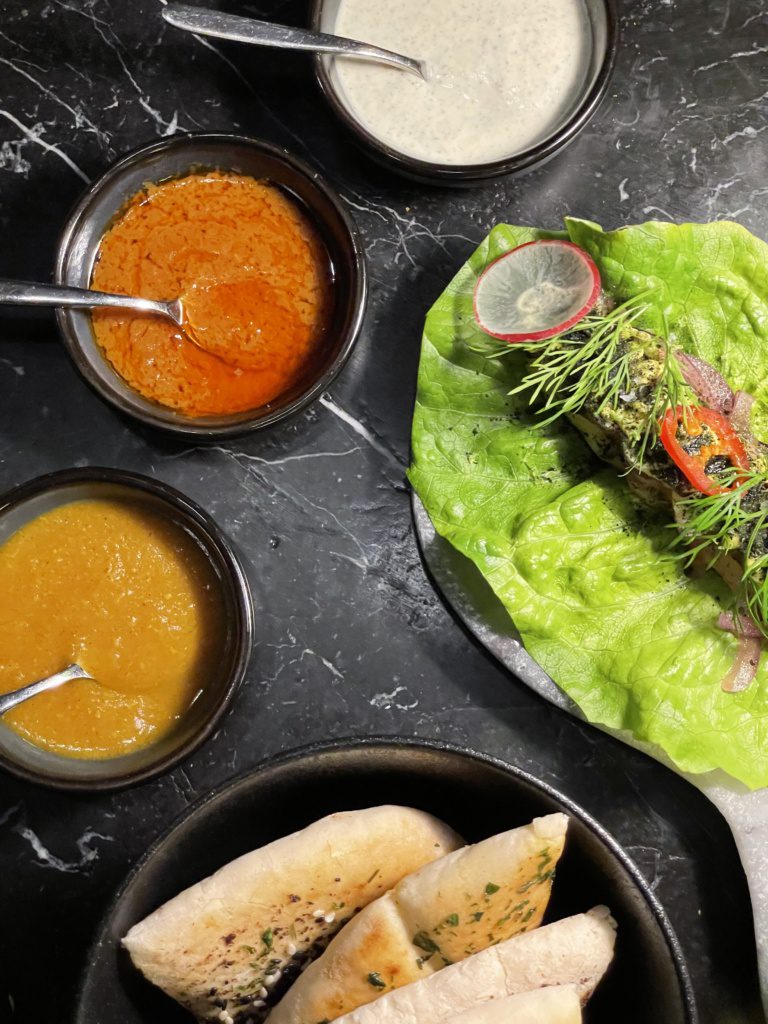 According to their website, "Botànic is the definitive upscale plant forward dining experience. Vibrant, dynamic and bold, it takes a sophisticated stance in the world of green cuisine and positions itself as a market leading concept in plant forward gastronomy.
Based on a tale of discovery and voyages yet rooted in the love the land, Botànic offers a sensual and seductive experience that is sure to change your perception of healthy food." Need we say more?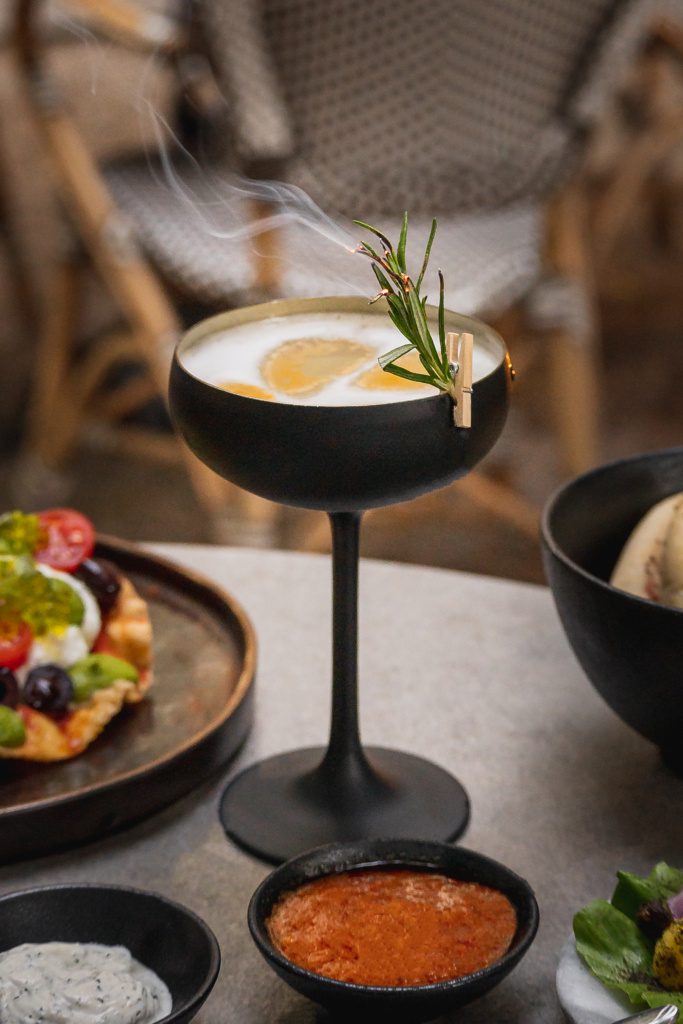 8. Ca'n Joan de s'Aigo, Various Locations
Ca'n Joan de s'Aigo is a family business dating back to 1700s. Get a hot chocolate or horchata and one of their amazing pastries. Another great place to try a traditional Mallorcan ensaimada, coca, palmera or other goodies. While iced horchata is way more popular in hot summer months, you'll be surprised how many local patrons there are enjoying a cup of hot chocolate, even in the heat of July and August.
If you do need to cool down though, get a scoop (or three) of their famous almond ice cream. Did we mention Mallorca is covered in almond groves and their almonds are some of the best in the world??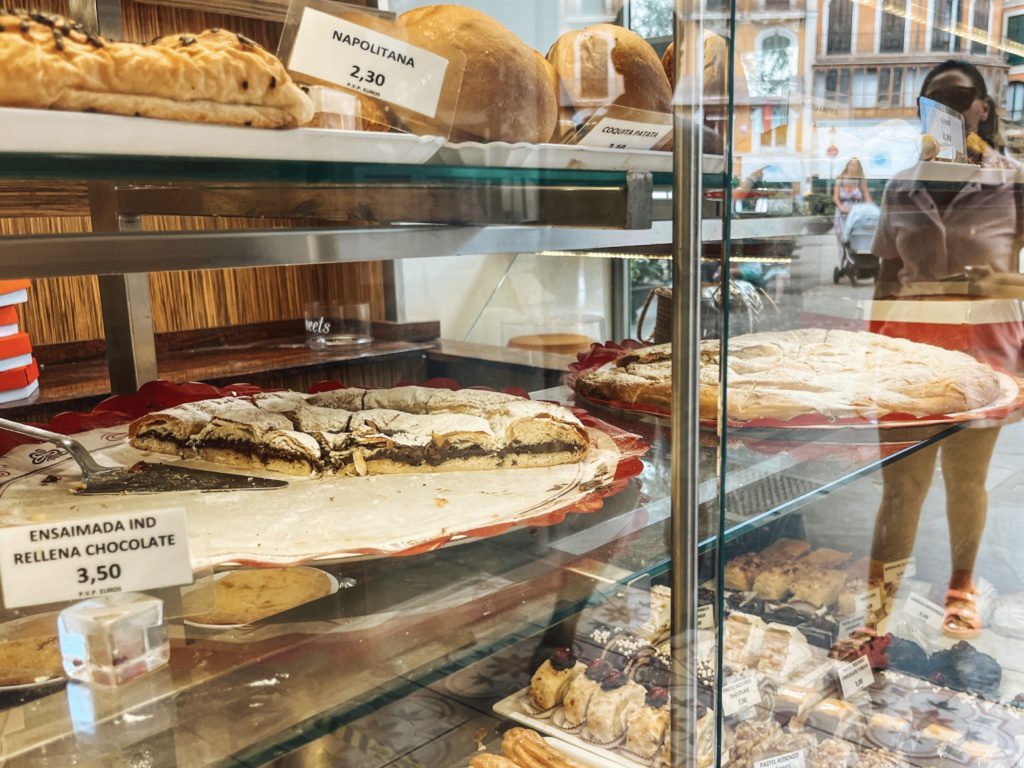 Bonus: check out Ca Na Cati in the Old Town of Palma which is yet another cafe with lots of history and delicious ensaimadas.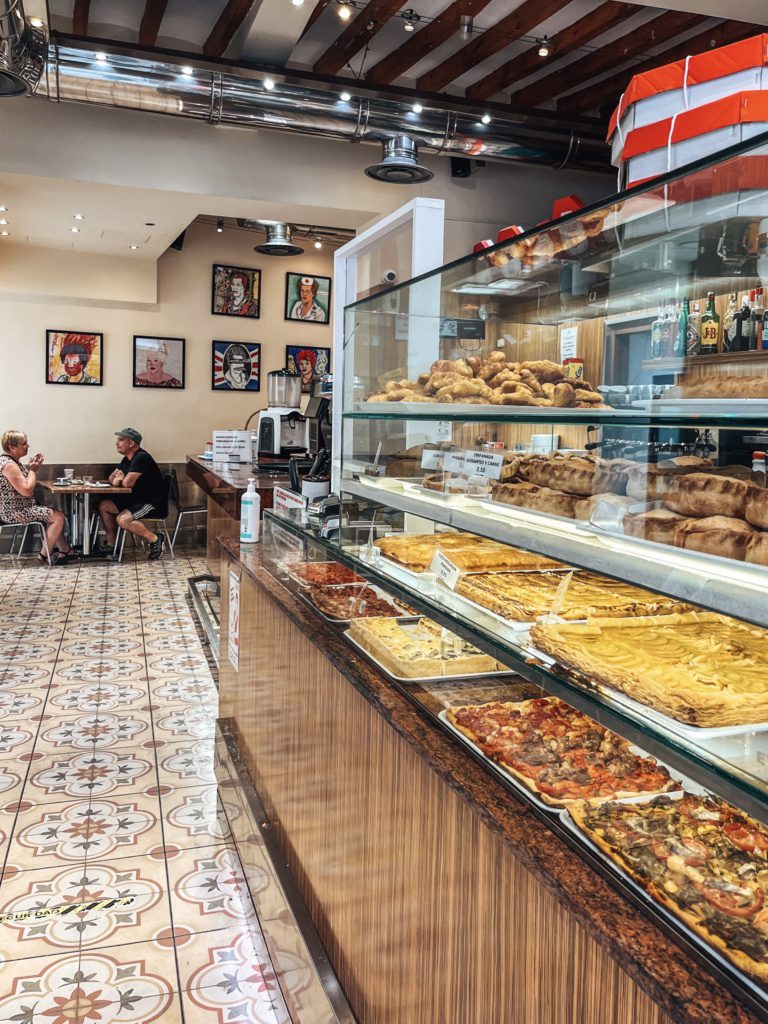 ---
Do you have other recommendations for where to eat in Mallorca? Did you eat at any of the above restaurants? Email us or comment below! We love hearing from you!
You might also like: EGYPTIAN FOOD GUIDE – WHAT TO EAT IN ALEXANDRIA, EGYPT, WHERE TO EAT IN ASPEN, COLORADO: 8 RESTAURANTS THAT LIVE UP TO THE HYPE, TASTE OF PARADISE: WHAT TO EAT IN THE BAHAMAS