Taste of Paradise: What to Eat in the Bahamas
Took us a while to figure out what to eat in the Bahamas. Bahamian food is an eclectic fusion of Caribbean, Creole, West African, European, South and North American, and indigenous culinary traditions. However, what sets Bahamian cuisine apart is the love of spices and various types of seasoning. Expect traditional, soulful cooking: peas and rice, fried plantain, and liquor-laced cakes. Plus plenty of conch.
The country comprises of over 700 islands, islets, keys and archipelagos. It is therefore unsurprising that seafood plays a prominent role in the Bahamian cuisine. Countless kinds of fish, lobster, crab, and shellfish are staples in the Bahamian diet.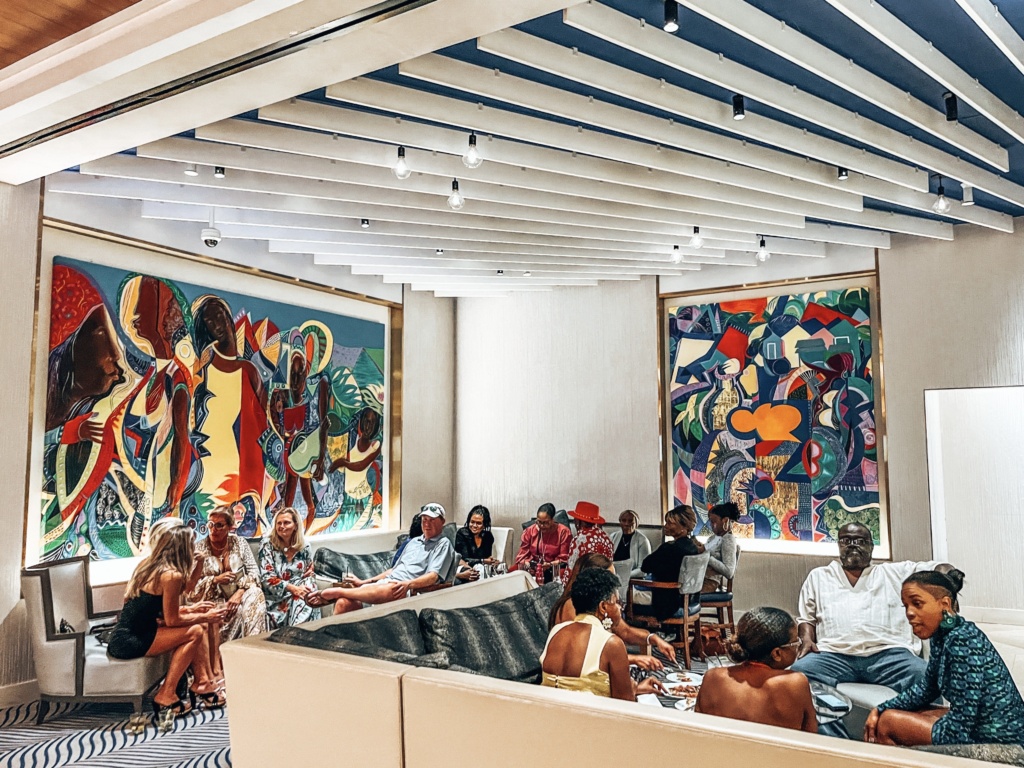 However, no seafood is more beloved than conch, a large tropical sea snail with firm, white flesh. Bahamian people widely regard it as their national dish. They tend to prepare conch meat in a number of ways – typically steamed, deep-fried, stewed, used in soups, and incorporated into salads.
Here are some essential Bahamian dishes to try on your next vacation to The Bahamas.
Conch fritters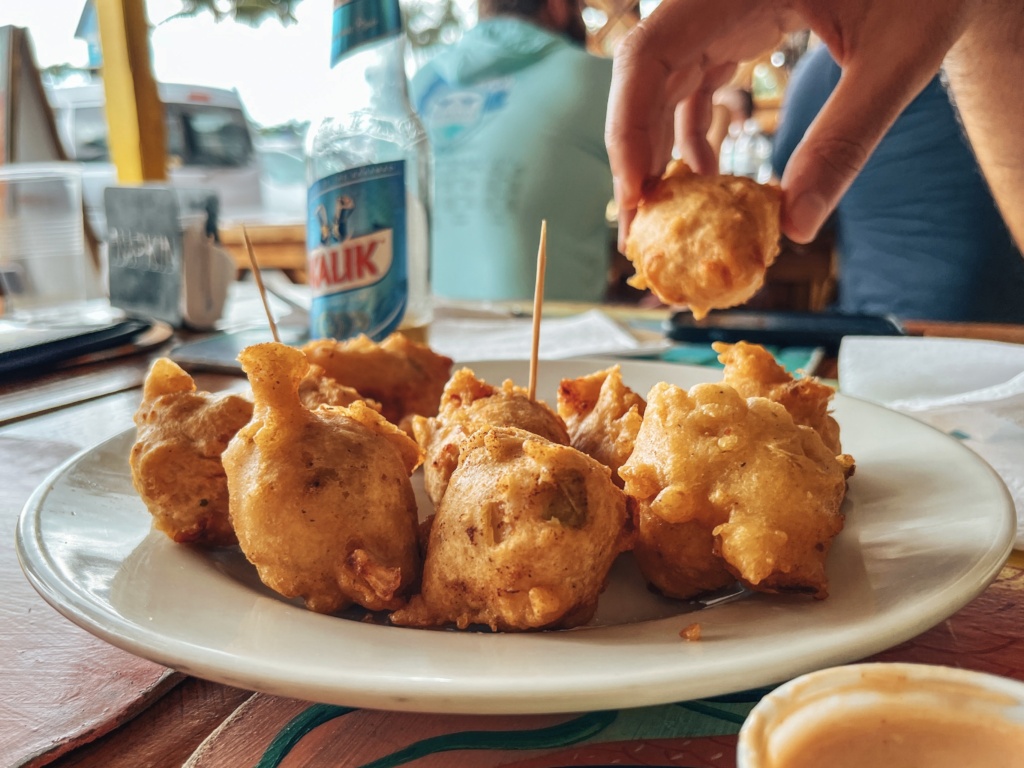 Conch fritters are a must-try. The most famous of Bahamian foods, you'll find conch prepared in various styles on menus all over the islands, from roadside shacks to fine-dining restaurants. Usually served as an appetizer, conch fritters are a delightful and filling part of the Bahamian diet. The savory flavors can't be beaten and you'll almost always find yourself wanting more.
The batter contains chopped conch, onion, bell peppers, celery, salt, and pepper. It is fried until golden brown and served with a dipping sauce of ketchup, mayonnaise, and a bit of hot sauce if desired. Enjoy conch fritters drizzled with lemon, served with fries and salad, as a daytime snack, an appetizer, or a side dish at lunch or dinner.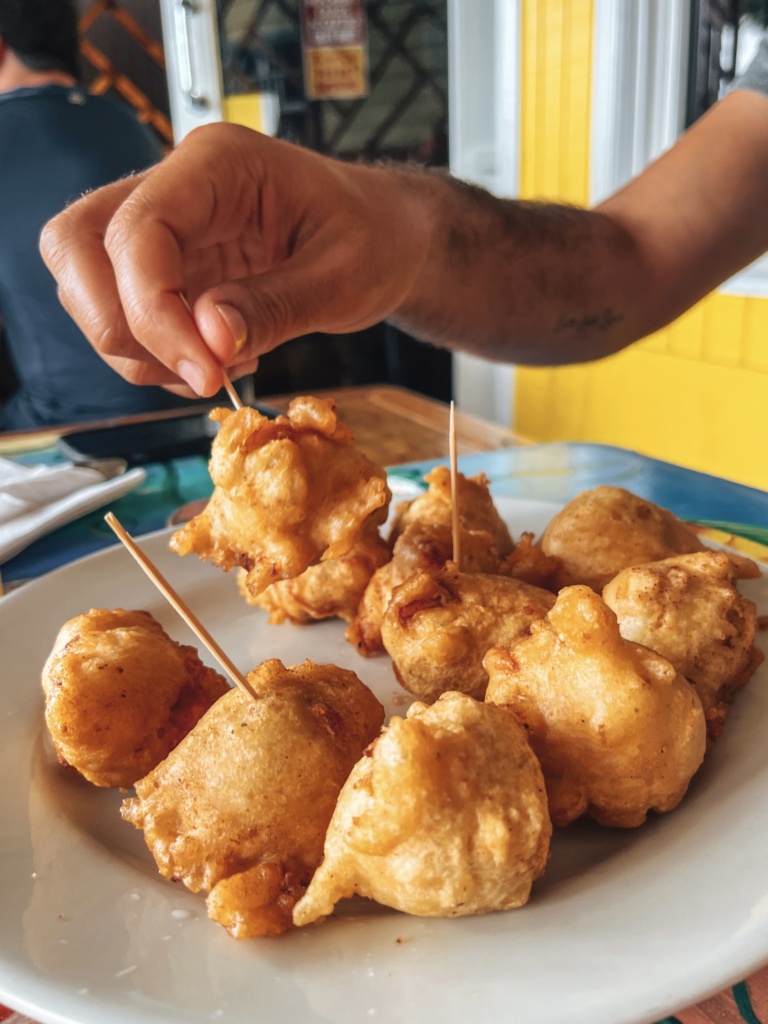 Fish Fry
The bountiful Atlantic waters around The Bahamas archipelago draw mahi-mahi, snapper, grouper, and kingfish, among others. As such, one of the best dishes to eat here is pan- or deep-fried fish. You'll find beach shacks and restaurants around the islands serving fresh, whole fried fish, delicately beer-battered.
Enjoy fresh fried fish with peas 'n' rice, sweet fried plantains and some freshly made cheesy macaroni. In Nassau, we highly recommend the stretch of fish fry restaurants aptly named Fish Fry Street. (Yep, that's the actual address.) We chose Oh Andros and it was delicious and extremely hearty. So easy to over order here!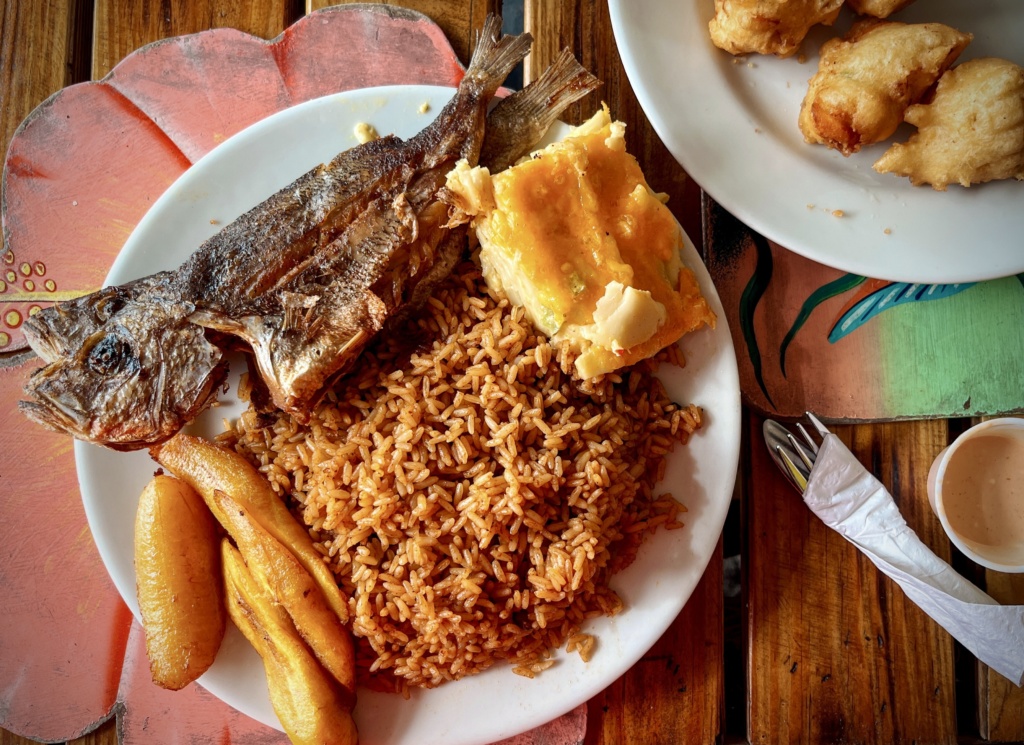 If you're not in the mood for anything deep fried but would like to try local fish, look out for boiled fish or fish stew! Pro tip: Both are typically eaten for breakfast while fish fry is a lunch or dinner dish.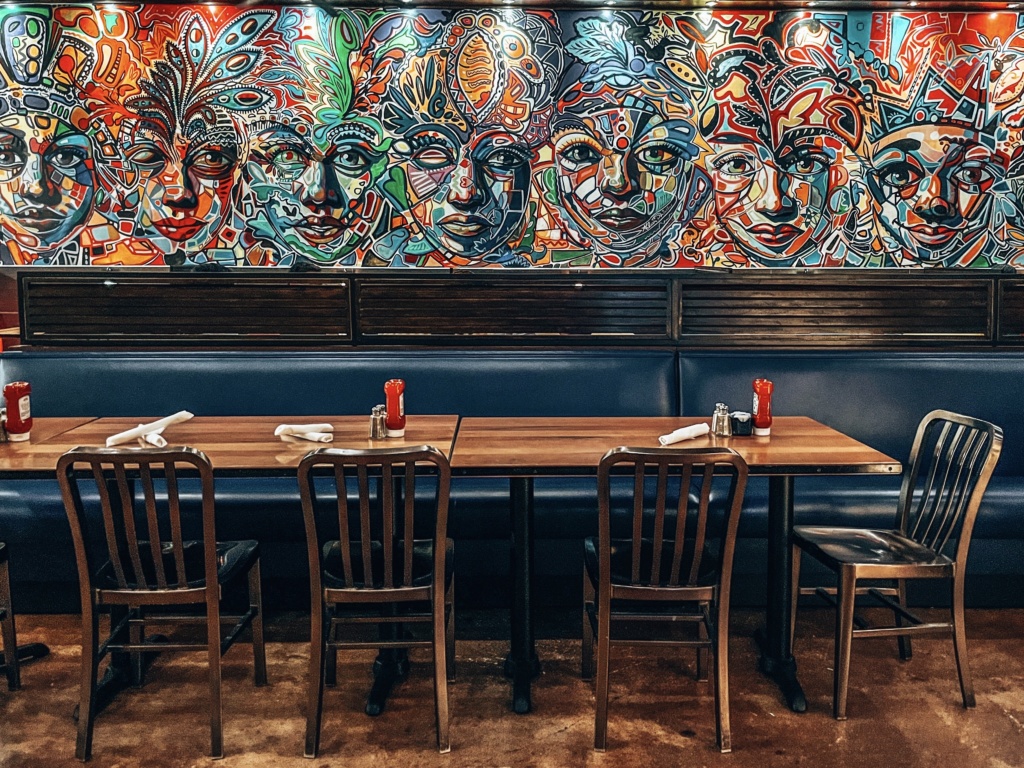 Pigeon Peas and Rice
Served as a side to common Bahamian food, pigeon peas and rice is a classic dish most commonly made from pigeon peas (a staple bean of the Caribbean and Latin America), celery, rice, tomatoes, and thyme. This Bahamian crowd pleaser, "peas 'n' rice", as it is commonly known around the islands. Expect deep brown pigeon peas rather than green peas.
While seemingly simple, the dish's flavors are more diverse, with tomato, onion, and thyme adding extra notes. You'll encounter customized versions of peas 'n' rice around The Bahamas, often served with fish fry. Order as a portion on its own or as a side to accompany whole fried fish and another much-loved Bahamian dish, baked macaroni. If you're vegetarian or vegan beware that sometimes meat may be added so ask ahead.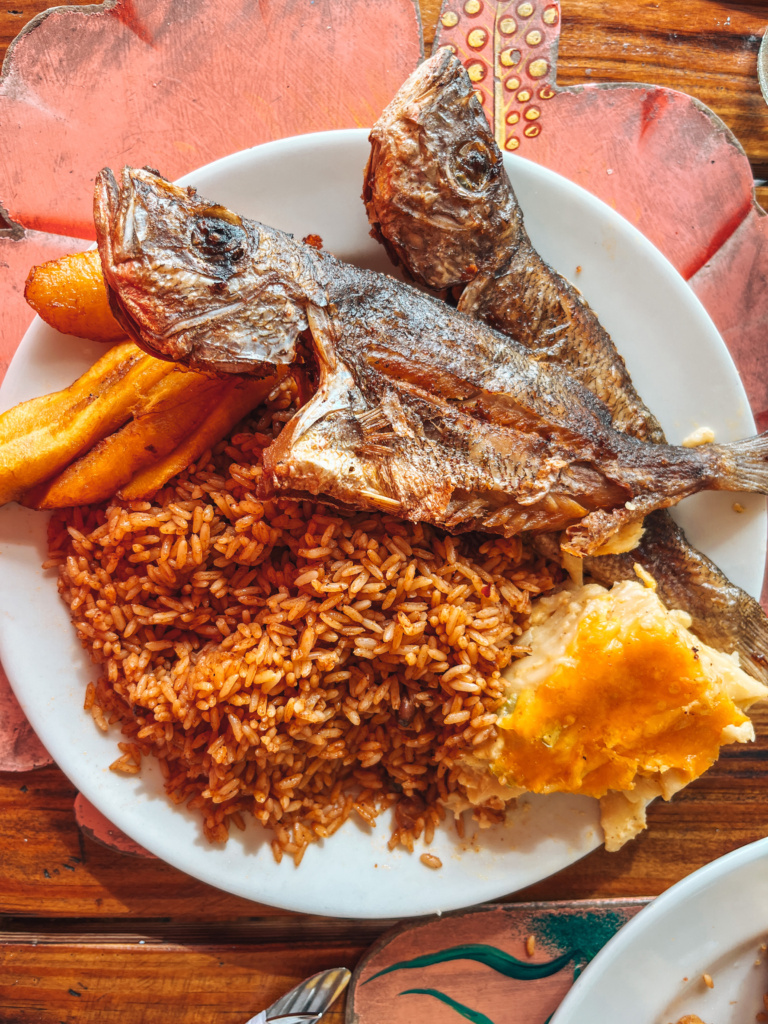 Conch Salad
Conch salad is a staple of the Bahamian diet. It is a light, refreshing dish reminiscent of a classic ceviche. You can have it as an appetizer or make it a lunchtime meal on a hot day. In any case, it is essentially uncooked conch doused in a spicy pepper and citrus sauce.
Local people often mix it with tomatoes, green peppers, cucumbers, and celery. Typically, heat lovers add a few dashes of hot pepper sauce. For more of a tropical twist, some chefs incorporate fruits such as apple, mango, or pineapple.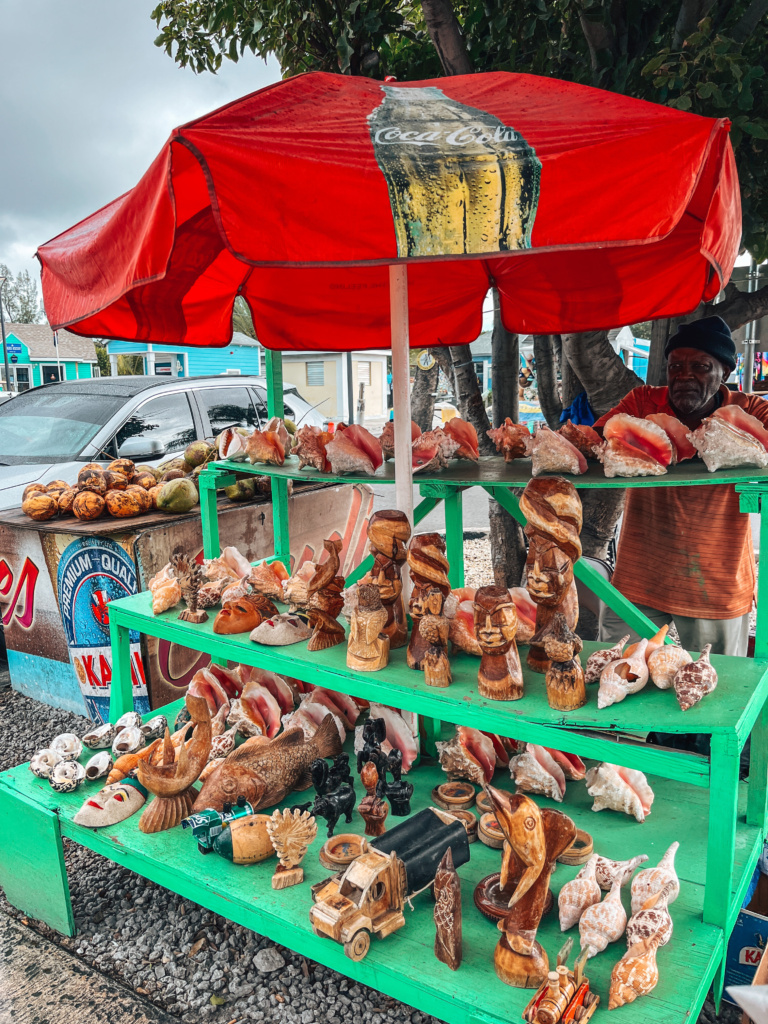 You might also like: DOMINICAN REPUBLIC FOOD IN A DAY: 6 FLAVORS YOU MUST TRY, HAWAIIAN FOOD: 6 BEST PLACES TO EAT LIKE A LOCAL IN KAUAI
Crack Conch
Cracked conch – not to be confused with conch fritters – is a deep fried version of the shellfish. The conch is sliced, battered and fried to form golden, crispy strips of fish, similar to calamari or deep fried squid. We can trace the origin of cracked conch back to Harbor Island. The original recipe involved coating the conch in cracker meal before deep frying to give it an extra crunchy texture.
The name cracked conch referred to the process of pounding the conch with a mallet to tenderize and flatten it. 'Cracking' is a strenuous activity that is critical for preparing cracked conch. It is incredibly tough and chewy if not tenderized properly. There is even a festival in McLean's Town in the Bahamas to celebrate this tradition.
Bahamians enjoy cracked conch as a main meal for lunch or dinner, commonly with peas and rice, fries, plantain or salad. That said, it may also be served as an appetizer with a dipping sauce. We've seen it on pizza and even as a burger (pictured).
Fried Plantains
Typically Bahamian and highly popular, local chefs use fried plantain in curries, stewed with chili and baked in frittatas. There are so many ways to enjoy the humble plantain, but cut up and fried seems to be the most popular. Enjoy crispy-on-the-outside, subtly sweet on the inside chunks of fried plantain as a nutritious snack. Alternatively, why not make it a side dish to accompany your fish fry, peas 'n' rice, or conch salad.
Rum and Rum Cocktails
Don't miss discovering Bahamian fascinating history of piracy and rum running while doing rum tasting on a distillery tour. In Nassau we recommend the John Watling's or Luna distillery. Alternatively, opt for local rum based cocktails readily available in local bars, beach shacks and restaurants. While in the Bahamas look out for the following: Bahama Mama (or Papa!), Sky Juice, Goombay Smash, Daiquiri (which can be made with a host of different fruits), Switcha, Yellow Bird, and others.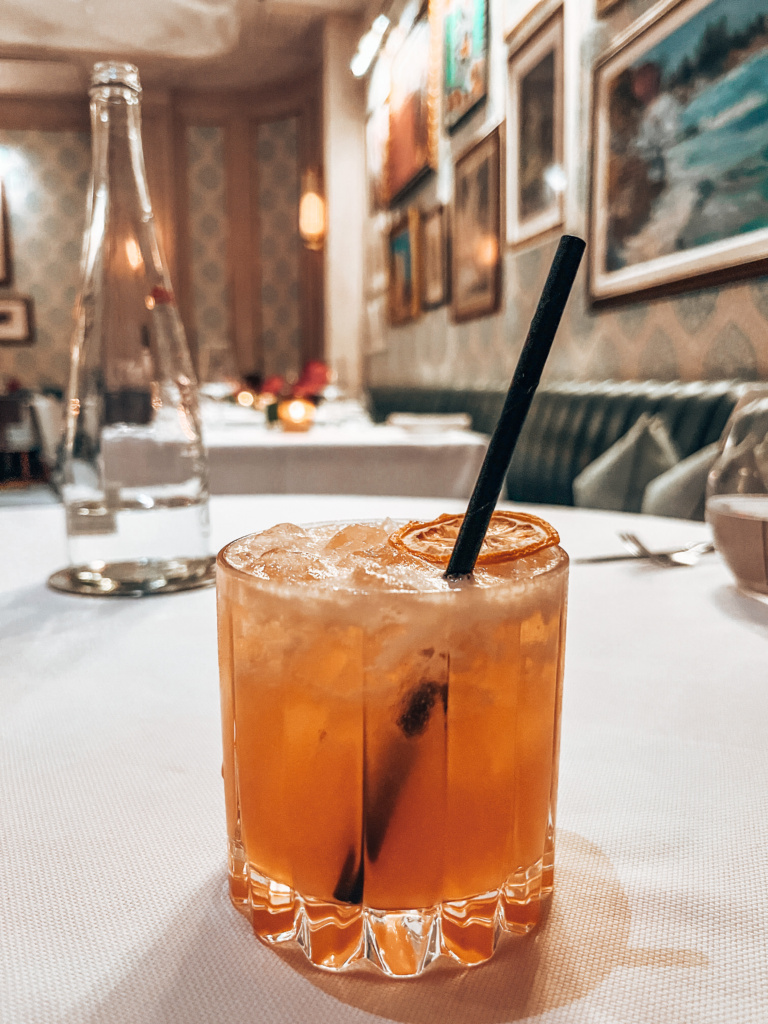 Bahamian Desserts
Can't leave the island without trying at least one of the traditional local sweets! Unsurprisingly , rum and coconut are the stars of almost every dessert course. We did not complain! Don't leave without trying at least one of these: guava duff, benny cake, coconut cake, rum cake, coconut tart. You can even visit a rum cake factory when in Nassau! Pro tip: rum cakes are super popular as souvenirs and readily available at many stores packed in individual size portions. Food gifts are the best gifts, are we right?
---
Did you eat any of the above when visiting the Bahamas? Let us know what was your favorite dish! Comment below or send us a DM on Instagram!