10 Best Foodie Films, Not Just For Quarantine!
Looking for best foodie films inspo? We bring you our top 10!
I don't know about your city but Los Angeles was one of the first to go into "shelter in place" lockdown and we were quarantined for a long time. I missed going out for street tacos on Tuesdays so badly. And doing work at my favorite coffee shops. And dim sum. 
But the silver lining is that we had so much extra time to catch up on movies! Popcorn consumption in our home increased 600% and I didn't feel even a tiny bit guilty…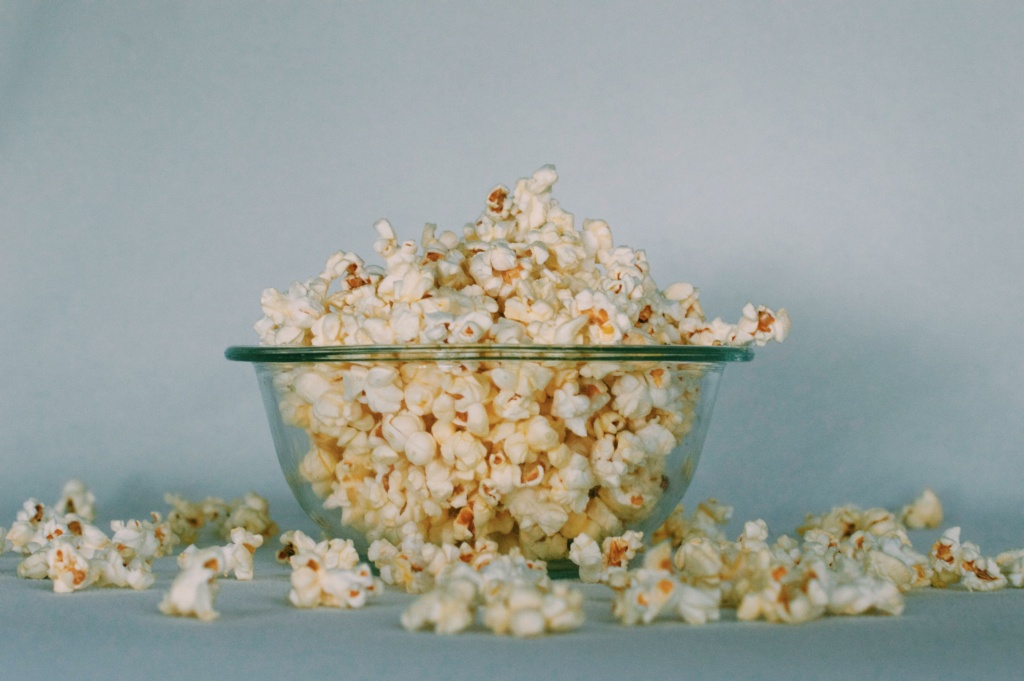 Here are some foodie films to help you travel through food vicariously, get you inspired to cook something new at home during social distancing, or perhaps to dip your toes in a new cuisine next time you get a take out?
1. Julie and Julia
"I have conversations with her while I'm cooking. And I feel like she is there with me in the kitchen." This one needs no intro right? Nora Ephron had previously written When Harry Met Sally, You've Got Mail and Sleepless in Seattle. What do you get when you combine her script writing and directing skills with Julia Child's cookbook and legacy, Amy Adam's charm and Meryl Streep's, well, everything? The perfect foodie film. Based on a true story. Watch it NOW. Trivia: Nora Ephron insisted that the actors ate everything for real to evoke real food emotions!
2. Chef
"You're never going to be happy cooking for someone else." Gorgeous food shots? Check. Latin beats? Check. Sophia Vergara? Check. Scarlett Johansson? Check. Plus lots of comfort food. Indeed, the food shots in Chef are so sumptuous you can almost smell what's cooking! If this movie doesn't make you dream of a trip to Miami to eat Cuban food (when the quarantine is over) then nothing will. It's also a reminder on how to enjoy precious moments in life such as eating a beignet from New Orlean's French Quarter. A foodie film very well done, pun intended. Warning: you may be at risk of wanting to start your own food truck after watching.
3. The Hundred Foot Journey
"If your food is anything like your music, then I suggest you tone it down." In this Hollywood-Bollywood fusion, Dame Helen Mirren is falling in love with Indian food and culture. You will laugh, you will smile and you will be immersed in the life of a picturesque small French town where two beautiful cultures and cuisines clash, mingle, and eventually harmonize.
4. Burnt
"It was God who created oysters and apples. And you can't improve recipes like that. But it is our job to try." Who would've thought that Bradley Cooper and Sienna Miller will make such fine chefs? A must see film for those interested in the technicalities of a restaurant kitchen and the world of high end chefs. Most people have no clue what it is like to be at the top of the restaurant world. The kitchen scenes in Burnt are the best. Watching the process and the artistry is a unique peek behind the scenes.
5. Chocolat
Juliette Binoche, Johny Depp, cute French village, lots of chocolate and lots of passion. Need I say more? Lasse Hallström is one of my favorite movie directors, joining the likes of Pedro Almodovar, Jean-Pierre Jeunet, Danny Boyle and Wes Anderson. He gave us What's Eating Gilbert Grape, Salmon Fishing in the Yemen and… The Hundred Foot Journey. The common element of his work is the warm-hearted story about things that matter: love, sincerity, tolerance, wisdom, standing up for what's righteous, and of course enjoying the simple pleasures in life. It also features the great talents of Dame Judi Dench and Alfred Molina. Chocolat is a truly wonderful movie.
6. Soul Kitchen
"Life is what happens while you're busy making other plans." If you want some twisted restaurant-related European humor look no further. In Hamburg, German-Greek chef Zinos unknowingly disturbs the peace in his old-school locals-only restaurant by hiring a more talented ambitious chef. A recipe for disaster? Maybe, but it's also an insight into the soul of music, food, and life's purpose. With the talented German actor Moritz Bleibtreu. Trivia: there's a restaurant in Al Khobar in Saudi Arabia named after the film. If you find you like the director Fatih Akin's style, I highly recommend The Edge of Heaven too.
7. Babbette's Feast
This largely forgotten Danish classic won an Oscar for best foreign film and it's Pope Francis' favorite movie. It's also on the Vatican's list of 'great films' in the category religion, for better or worse. Did you know that list existed? Me either. Anyways… the food shots in Babette's Feast might be some of the most sumptuous in the history of cinema. Truly captivating. As one film critic said of it, "It is truly in a class by itself. Like Mary Poppins, practically perfect in every way. This is one of those very rare films that you can recommend to everyone you know." Perhaps with the exception of die-hard vegans as the feast begins with turtle soup. Trivia: Babette's iconic costume was designed by the late Karl Lagerfeld.
8. Ratatouille
"Ratatouille, it's a peasant dish. Are you sure you want to serve this?" Can you believe Disney/Pixar have only done one food-related film so far?? In the age of #foodies?? Can we have another one pretty please? A rat named Remy (Patton Oswalt people!) dreams of becoming a great French chef, and his passion for cooking soon sets into motion a hilarious… rat race. Great foodie fun for the whole family. Trivia: Marketing proved to be problematic for this movie as no food company wanted to be associated with a rat…
9. Big Night
"In love and life, one big night can change everything." Martin Scorsese said in a talk show in the late 90's, that Big Night was one of his favorite recent movies. New Jersey, 1950s. In a restaurant run by two Italian immigrants, the tables sit empty despite the extraordinary talents of Primo the chef. A celebrity night at their restaurant promises to turn their business around. The two brothers represent the clash of Old World Italian Culture and the New World American Dream. Big Night is an underrated foodie classic.
10. Today's Special
"The masala is the orchestra and the oil is the symphony." I wouldn't rate this one 10/10 but it's a heart warming food story set in New York, and specifically in what is now a Tibetan momo restaurant Thakali Kitchen in Jackson Heights. I don't now about you but I love a film that tells stories of New Yorkers outside of Manhattan for a change. (Think Learning to Drive.) Starring Aasif Mandvi, mostly known for his work as the Daily Show correspondent. Look out for the Arepa Lady and her street cart made famous by Chowhound. The white guy crying over his masala is my new favorite actor…
---
These didn't make it to our top 10 best foodie films but note the following:
Uncorked, Mostly Martha, No Reservations (not the Anthony Bourdain show but the feature film with Catherine Zeta Jones), East Side Sushi ("This is tako. Like a taco? I guess so." Cute indie production based in Oakland, CA.), Waffle Street, Haute Cuisine, Tortilla Soup, Le Chef, Romantics Anonymous, Like Water for Chocolate, Eat Drink Man Woman, Delicatessen, What's Cooking?, I Am Love, La Grande Bouffe -The Big Feast, The Van (1996 predecessor to Chef, reportedly).
---
Did we miss a noteworthy food or food travel movie? Let us know in the comments below!
You might also like: 8 QUICK FOOD TRAVEL TIPS ON HOW TO BE A CULINARY EXPLORER , TOP 5 FOOD TRAVEL PODCASTS TO GET INSPIRED BY IN 2023