Dominican Republic Food In A Day: 6 Flavors You Must Try
Stopping in the Dominican Republic for a day or two and wondering what to eat during your stay? Keep reading for a brief intro to Dominican Republic food and drinks!
A trip to the Dominican Republic should always include trying the amazing local cuisine. It can be done at restaurants or at street stalls and picturesque markets. A great way to savor DR's flavors is to learn more about the origin of some of its most popular products. Rum, rice, coffee or cacao all tell important stories of Dominican Republic food legacy.
Dominican Republic Food in a Day?
We did the unthinkable – we went on a cruise! We had always said that that's one thing we as responsible travelers wouldn't do. Afterall, the cruise industry doesn't have the best record when it comes to environmental protection. So when we came across the Virgin Voyages sustainability manifesto, which seemed a little too good to be true, we had to try it and see for ourselves.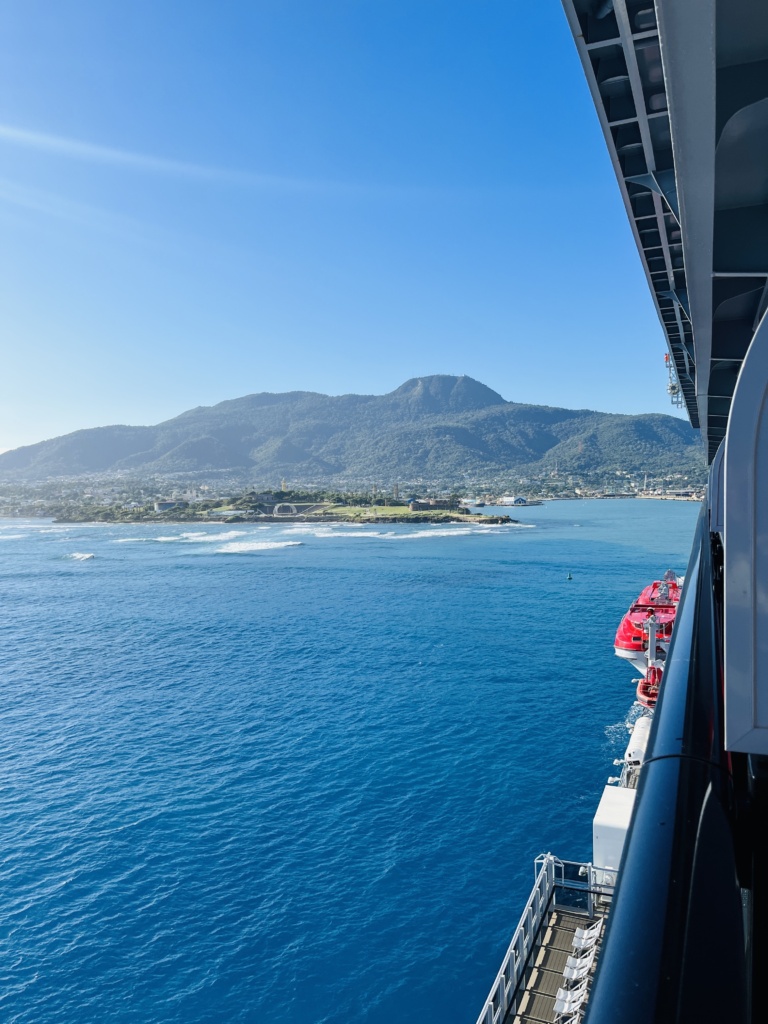 One of the ports of call on our itinerary was the Dominican Republic. Virgin offers responsibly run tours that aim to positively impact the local community (cheekily called Shore Things). We were excited to test it out. When we saw a Tasting Tour of Puerto Plata, we immediately knew we would be booking it. Can you really get to know Dominican Republic food in a single day? We were curious to find out!
Our guide was super knowledgeable and put everything we ate and drunk in a historical, geographical and socio-political context. That's exactly how we like to do it, especially when visiting a new country for the first time. Dominican cuisine is a fusion of Taino (indigenous), African, and Spanish elements. Although Dominican Republic cuisine bears some similarities to the food found in other parts of the Caribbean, especially Cuba and Puerto Rico, it truly has its own unique style and flavor.
Here are the things we drunk and ate on our Taste of the Dominican Republic tour and the facts we learned along the way:
1. La Bandera
Talk about a political context! La bandera literally means the flag and this national dish of the Dominican Republic is not to be missed when visiting. The queen of all Dominican recipes, la bandera consists of three basic ingredients: white rice, red beans and stewed meat. Generally it is accompanied by additional garnishes such as avocado, tostones (flattened fried plantain), or a mixed salad. For a veggie friendly version we saw some options with stewed eggplant. Or you can just skip the meat part and load up on more beans and avo.
La bandera is most typically eaten in Dominican homes, true. But it also appears in the set menu of many local restaurants. As you may have guessed, the dish is inspired by the national flag of Dominican Republic. The rice is white, the beans are red and the meat (with a bit of imagination) is blue.
2. Sancocho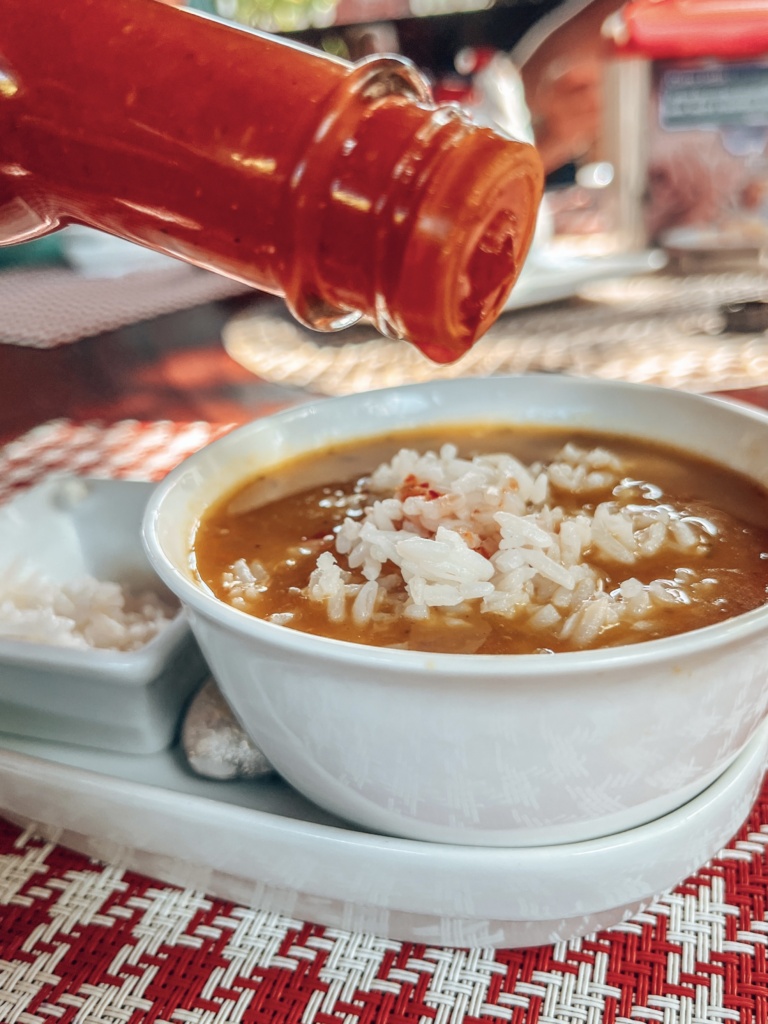 Rice is a staple of the Dominican cuisine and in this iteration you'll find it added to a hearty soup/stew named sancocho. (From Spanish sancochar meaning to parboil). Another one of the nation's most traditional dishes, Dominican people enjoy sancocho at parties such as weddings and special occasions such as New Year's day.
Admittedly, this thick soup is typically made with one or more kinds of meat. There is even a 7 meat version! But if you can ask for a bowl without meat chunks you're still in for a treat! Arguably the main star ingredient of a good bowl of sancocho are the tubers! Classic sancocho is made with several types of tubers and other edible plants grown in the Dominican Republic. Think yam, squash, malanga and yucca. Other ingredients include diced corn on the cob, garlic, lemon juice, green plantain, cilantro, oregano, salt, oil and more.
Another variant is sancocho with green pigeon peas or red beans. Expect it to be served piping hot – even on a very balmy Carribbean day – with a bowl of white rice, sliced avocado, and a bottle of hot salsa to spice it up to your liking.
3. Mofongo and Tostones
Truthfully, each deserves a separate section. We paired them together to highlight the importance of plantains in Dominican Republic food. Both mofongo and tostones are made using mashed plantains and are absolute staples of DR food. While tostones are typically a snack or a side dish, you can enjoy mofongo as a main dish in itself. It is often accompanied by toppings such as shrimp, fish or avocado (for meatless options).
Mofongo is a legacy of the Taino people (the descendants of the African slaves brought over by the Spanish collonizers). It is therefore an extremely culturally important dish. You can find different versions of mofongo across the Caribbean islands, notably in Puerto Rico. Puerto Rican mofongo is slightly different. It is served in specially made wooden dishes. Dominican mofongo, on the other hand, is scooped onto a plate almost like ice cream or mashed potato. (It seems the wooden dish in the DR is mostly used to actually mash it up rather than to serve).
You can have mofongo for lunch, dinner or as a late night snack. As for tostones – enjoy them every time you crave a salty snack! Bonus: another dish that should be mentioned here is the mangu which is yet another form of plantain mash. Unfortunately we didn't get to try it. An excuse to go back!
4. Coffee and Cacao
Undeniably, lots could be said about those two individually. We just want to bring your attention to the fact that this small Caribbean country produces some of the worlds best coffee. Surprisingly, it is the world's leading producer of organic cacao! (Some even say number 1!) We had no idea! Be sure to enjoy a cup of strong Dominican cafe after your lunch. And don't forget to taste some of their wonderful organic chocolate bars.
If you're staying in Punta Cana, stop by at Chocopunto chocolate factory for tasting and to stock up on gifts. If visiting Puerto Plata, pop in to El Rincon Del Cafe & Chocolate on the super popular and photogenic Umbrella Street. They have a wonderful selection of the best of both Dominican coffee and cacao products. We found a delicious award winning organic 100% cacao (bitter alert!) to enjoy back on the cruise ship. We regretted not getting more!
5. Dominican Rum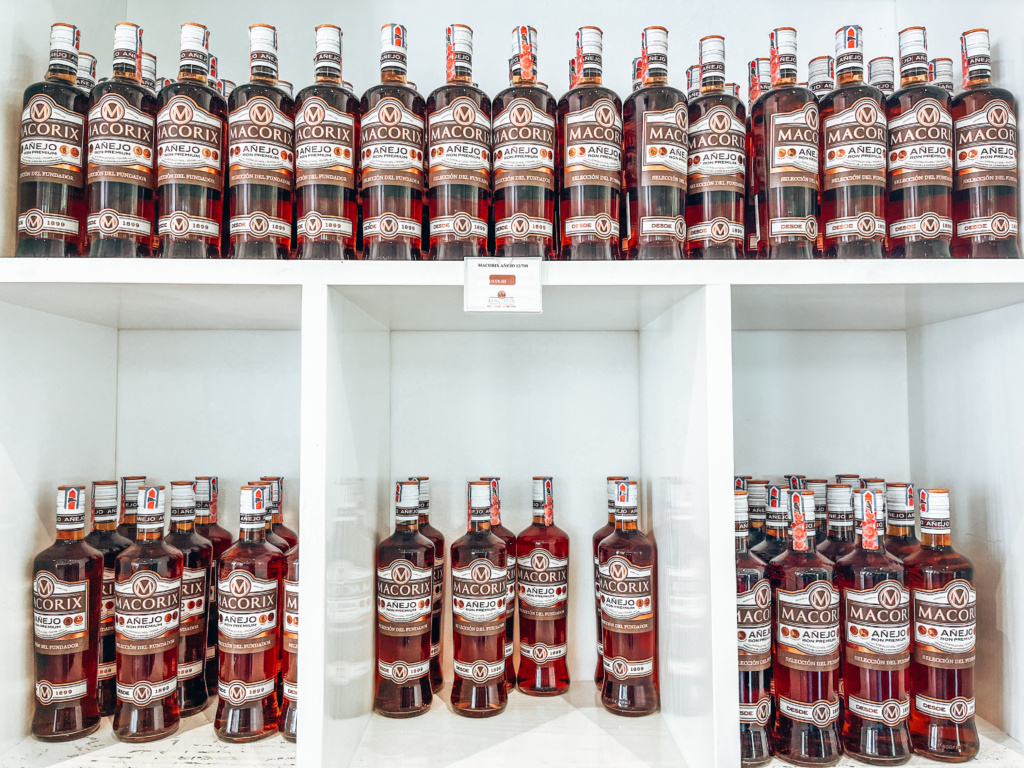 The Dominican Republic is one of the great homelands of rum. The cultivation of sugar cane is very old there. Moreover, it is estimated that it is perhaps one of the first places where sugar cane was cultivated. This was actually the very first stop on our tour. We did not appreciate it because they had us do rum tasting on empty stomachs. Nonetheless, we took a very informative tour of a historically significant local rum distillery Macorix, founded in 1899.
Dominican rums are known to be smoother. There is a distinct flavor profile that comes from the natural distilling process the country employs. The rums are made with sugarcane or molasses. Obviously, they are a popular choice for a variety of local cocktails, from a Cuba libre to mojitos. Little known fact – the Dominican Republic was one of the world's top exporters of rum pre pandemic. The country is famous for producing some of the best and oldest rum in the world!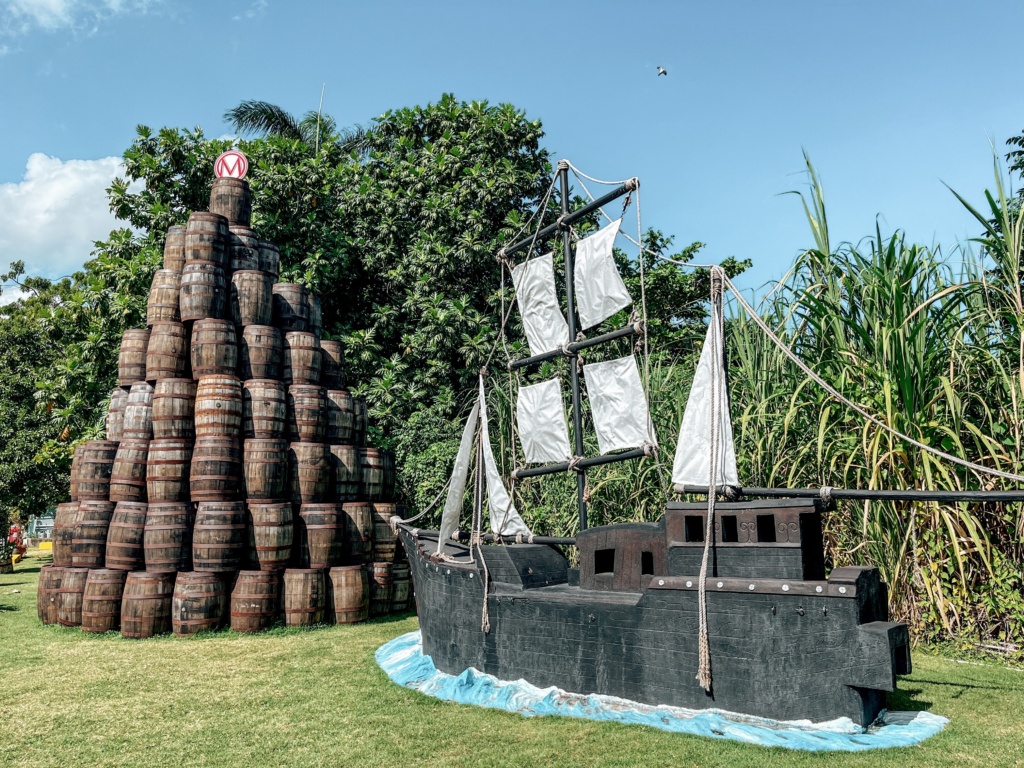 6. Mamajuana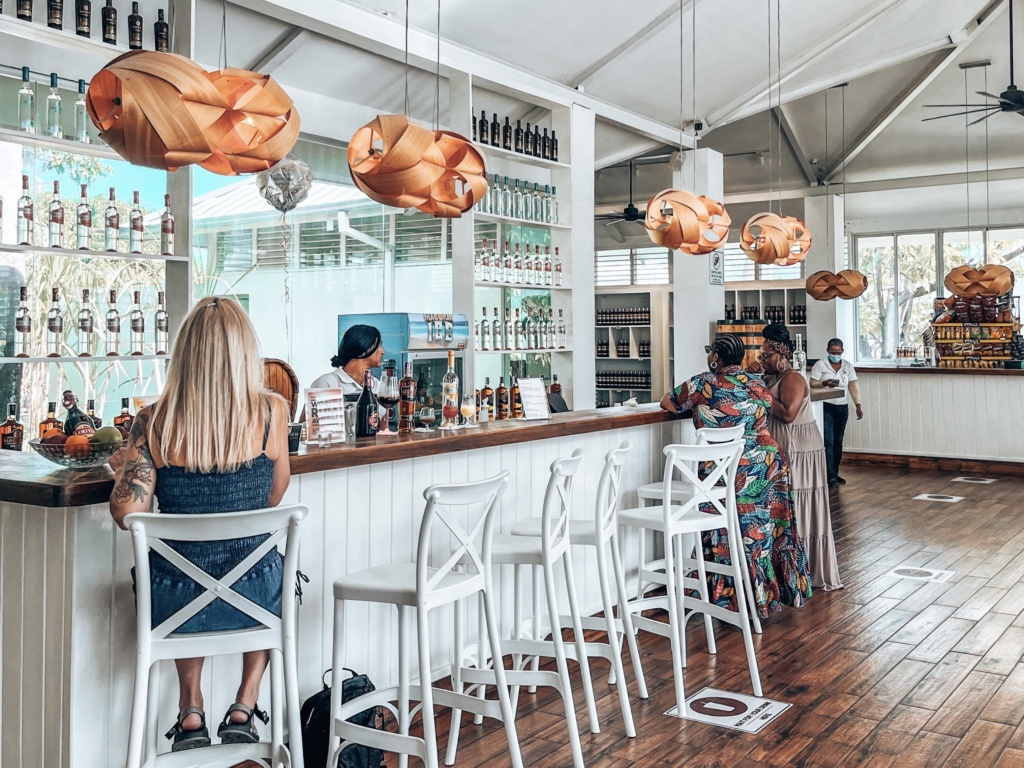 Finally – mamajuana! Mama what? Mamajuana is a traditional Dominican alcoholic beverage. Local people typically spice it with cinnamon, medicinal leaves and bark (yes, bark), and herbs, among other things. It is a sweet, yet fiery concoction that will leave you breathless, maybe even a little "frisky". In fact, the numerous benefits attributed to mamajuana include it being an aphrodisiac!
There is no one recipe for mamajuana. Your best bet is to purchase a bottle of ready mixed concoction. You can do that at any local store which sells alcohol (recommended), or at souvenir stores. The latter is less recommended as it may be more geared towards tourists and less "authentic". You can also order it at many restaurants to enjoy as an after dinner digestif. It is definitely one of those flavors you must experience while in Dominican Republic. We have never heard of it anywhere else. Let us know what you think of it!
You might also like: GO WHERE THE LOCALS EAT. TONY AZIZ ON BUILDING TOLERANCE THROUGH FOOD TRAVEL. or I LONG TO RETURN TO CHINA. IN FOOD TRAVEL CONVERSATION WITH DAVID LLADA.
7. Bonus Dominican Republic Flavors
A few other traditional veggie friendly Dominican Republic foods and drinks we didn't get a chance to taste. We made the list for our own reference for when we get back to the DR one day!
casabe (Taino cassava bread)
cheese kipes (deep fried bulgur rolls)
yaniqueque (Johnny's Cake)
bollitos de Yuca Con Queso (cheese-stuffed cassava balls)
pan de agua aka Dominican buns
pasteles en hojas (plantain based DR version of tamales)
yaroa (Dominican loaded fries)
habichuelas con dulce (sweet cream of beans)
majarete (corn pudding)
dulce de coco tierno (coconut and milk fudge)
breakfast of domplines (dumplings for breakfast?? Yes please!)
asopao beans and rice soup
Morir Soñando (literal translation of "Die Dreaming", a non-alcoholic fruit cocktail)
---
Have you eaten or drunk something traditional that we have not listed above while on your trip to the DR? Let us know in the comments below! We'd love to add it and we value your input!
Buon provecho! Have a wonderful time tasting your way through the Dominican Republic!