6 Ways To Recreate Food Travel At Home (For Quarantine And Beyond)
How's the new normal coming along for you? Has your city or country eased the lockdown yet? Here in Los Angeles restaurants are slowly reopening and guess what – we finally have outdoor seating! It took a pandemic to introduce al fresco dining in a city famous for its year-round sunshine… Either way, I hope quarantine life has been treating you to some delicious home cooked or take out food. Hang in there, this too shall pass.
At Around The World in 80 Flavors, we aim to inspire you to eat your way out of your comfort zone and discover cultures through their cuisines. Whenever it's safe to travel again, we'll be here to inspire you to do so on your next trip.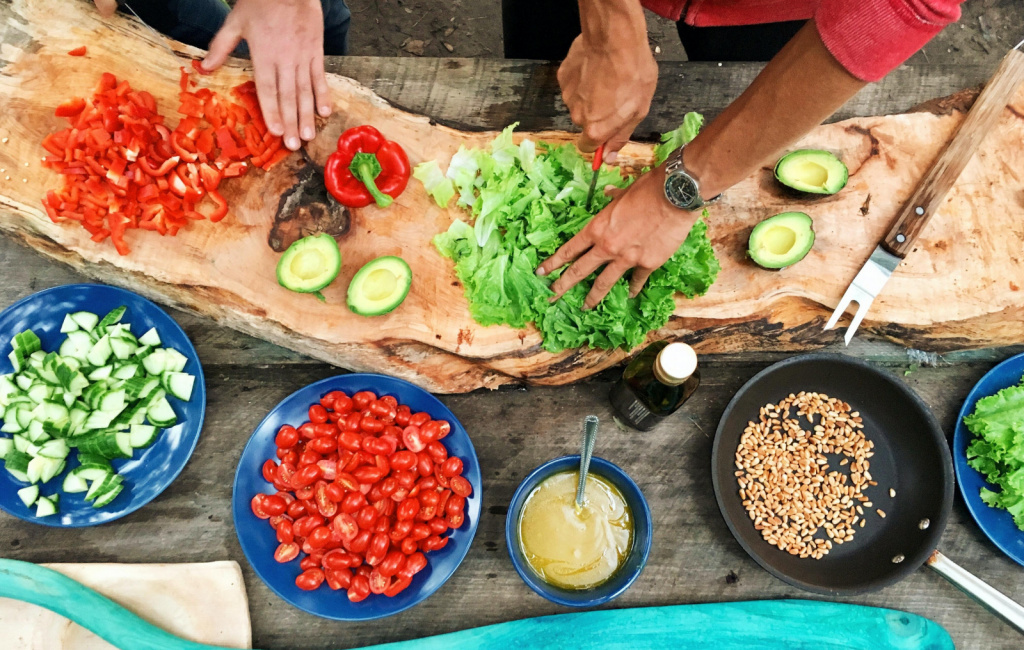 For now, let's do food travel vicariously, while maintaining social distancing. Here are some ideas:
1. Try out recipes from around the world at home
We've put together a list of 10 best cook books that feature world cuisines to get you started. Better still, throw a virtual themed pot luck dinner party for friends and family. Pick a cuisine (the more unfamiliar the better!) and make everyone prepare a dish. Our curated dinner/travel Spotify playlists might come in handy.
2. Watch food travel shows on Netflix
No better time to binge guilt-free! Find 10 best food travel Netflix shows here.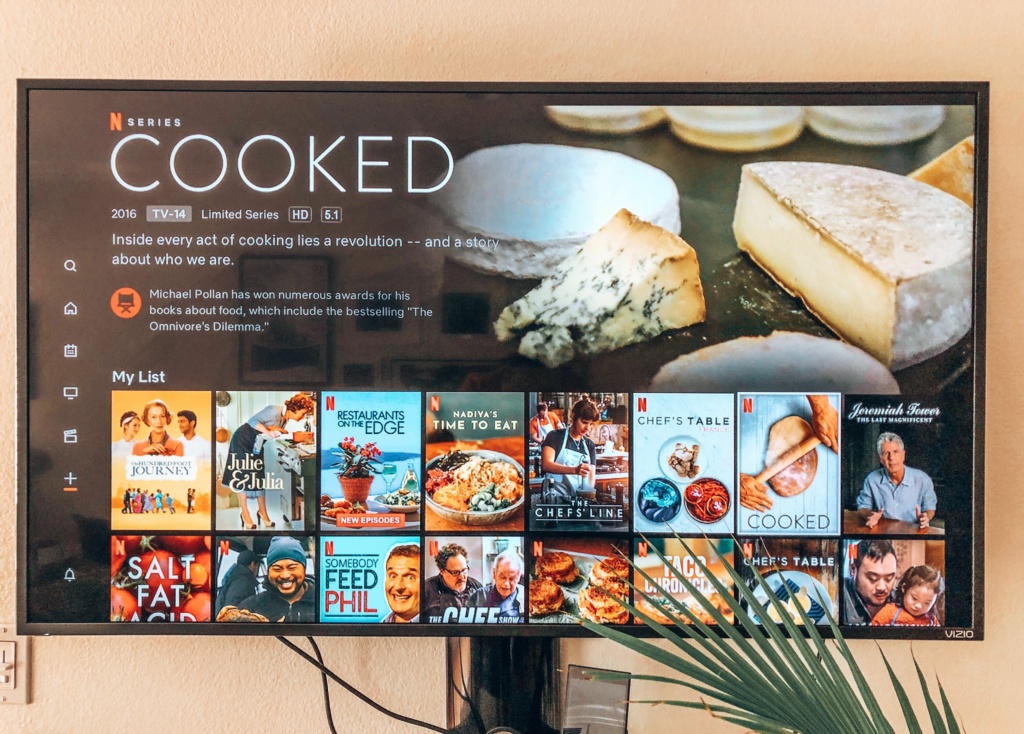 3. Try a new cuisine from a local restaurant
Get a take out from a mom-n-pop restaurant serving food you haven't tried before – you'll enjoy a delicious dinner, expand your culinary horizons AND support a small local business in the times of crisis. Triple win! If you haven't yet, join the Take Out Tuesday campaign that has helped raise awareness of the struggle restaurants are going through right now. Use the hashtag #TheGreatAmericanTakeOut or #TakeOutTuesday
Whenever it's safe to travel again, we'll be here to inspire you on your next trip. For now, let's do food travel vicariously, while maintaining social distancing.
4. Join virtual culinary experiences
From easy Balinese vegetarian recipes live from Bali, to secrets of sourdough, pancakes flip-alongs and Moroccan tagine cooked live along a family in Marrakesh, there are dozens of online foodie classes and workshops happening on Airbnb right now. Learn something new and help out a struggling host! We've done a coffee masterclass and learned a ton with expert Ricardo of Borola Cafe in CDMX. Up next, we're going to make pasta with Silvia, live from Italy. I also have my eyes on the Sustainable Portugese Gastronomy shared dining experience. Social distancing at its finest! Use this link to get $$ off your first experience.
5. Organize a virtual food travel movie night
Organize a virtual food travel movie night over zoom or FaceTime with friends and family. Find our list of best foodie films for inspiration. Challenge everyone invited to make a (vegan) ice cream from scratch or a movie-themed snack. Then exchange recipes!
6. Join virtual wine tastings
Turns out sheltering in place doesn't mean you have to give up the best of wine country's offerings. Dozens of wineries in Napa, Paso Robles, and other wine countries around the US and beyond have moved their usual in-person tours and tastings online. If you had a trip to wine country planned, or have always wanted to experience it, now's your chance. For example, these seven wineries in Napa and Sonoma are offering virtual tastings from the comfort of home. Just google the wine country near you and find out what's available locally.
---
Share this post and help others get their quarantine food travel fill! Do you have other ideas we could all try while socially distancing? Let us know in the comments below!