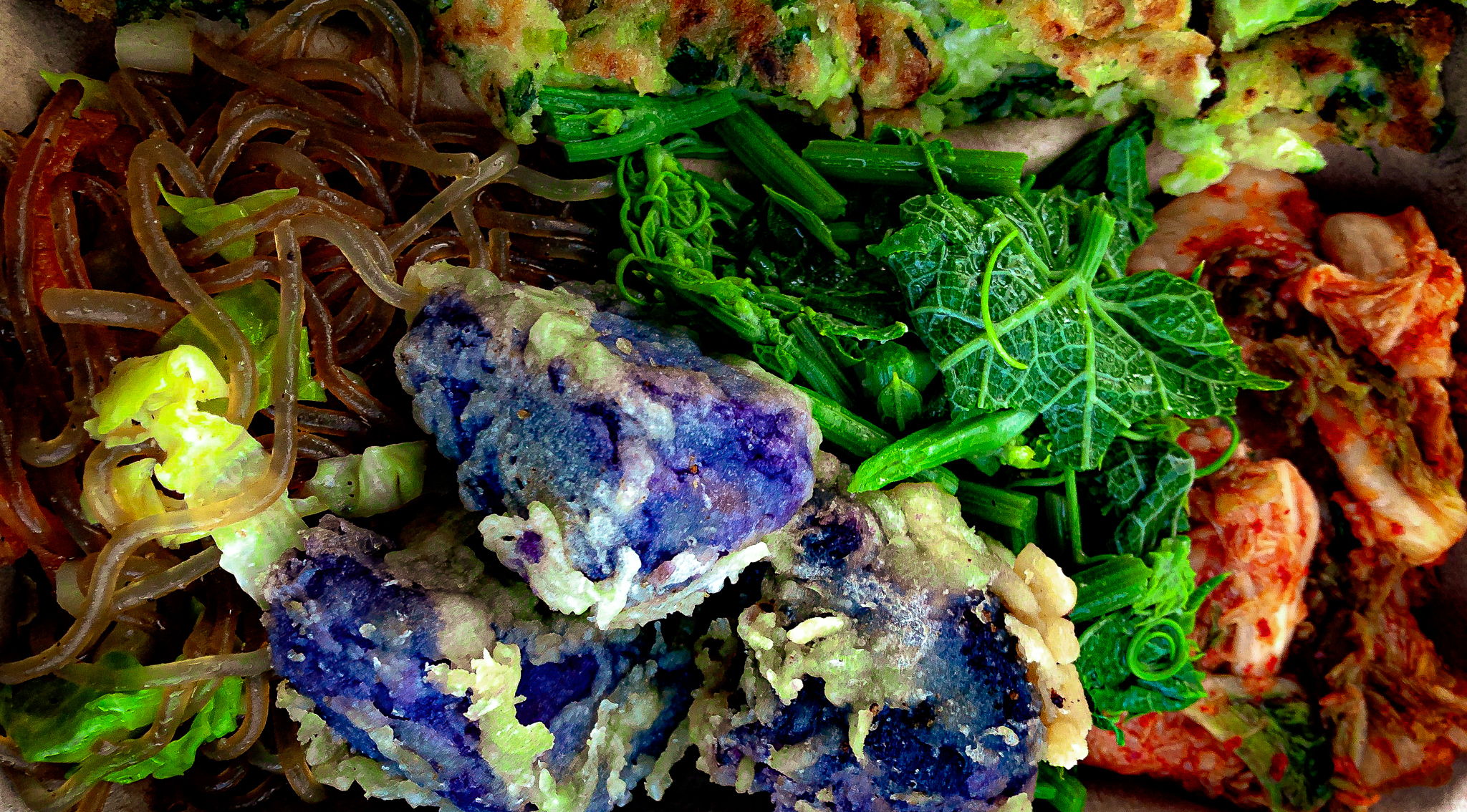 Hawaiian Food: Where To Eat In Waimea, Big Island
Visiting Waimea and wondering where to eat the best local Hawaiian food? Read on.
The Big Island of Hawaii can be split into four parts: Kona and Kohala Coast, Hilo and Puna, Volcanoes National Park and Punaluu, and the North, which comprises of Honokaa, Hawi and Waimea. Too many visitors skip the fourth part. Too bad. North of the Hawai'i Island is steeped in history and should not be missed. Hawi is the birthplace of King Kamehameha and home to one of four original statues of the Chief. Honokaa is a living museum and an excellent example of a traditional plantation town.
And then there is Waimea – the place where Hawaiian cowboy culture originates. Indeed, places such as Anna Ranch and Parker Ranch – both open to visitors – are where the concept of paniolo was born. (The name stems from local mispronunciation of the word español.) When it town, check out the giant cowboy boot statue next to the KTA store as well as the bronze paniolo at the Parker Ranch shopping mall in front of Foodland.
Unsurprisingly, cattle farming and local beef is what Waimea is known for to this day. That said, there are so many excellent food spots in town where you can enjoy meatless local specialties that you won't even have space left for that burger! Here are our favorites:
Yong's Kalbi
Such a hidden gem! Kalbi is a form of meaty Korean BBQ but it's definitely not the only option at Yong's. The founder's wife is vegan so they have plenty of vegan options both on the permanent menu and in the deli style buffet. Scallion pancakes were a highlight, as were the cold sweet potato noodles and Hawaiian purple potato tempura. Look out for daily specials depending on what's good at the market that day. Excellent kimbap (Korean style sushi rolls). They often feature lesser known local produce and ingredients such as the pipinola shoots. Don't be afraid to try something new and experiment. Whether you're a meat eater, a vegan or anything in between, Yong's Kalbi serves some of the best Korean food on the island.
Merriman's
The original – and the most charming – location of the state-wide known mini restaurant empire by Peter Merriman. Driving around Waimea it's easy to understand what inspired the founder of this true farm to table establishment. It's a splurge but it's definitely the best venue on the Big Island to celebrate a special occasion. Or, as was our case, to impress the visiting in-laws! Opt for fresh local seafood or go veggie with delicious taro enchiladas. Don't miss Merriman's signature lilikoi foam mai tai and ginger martini!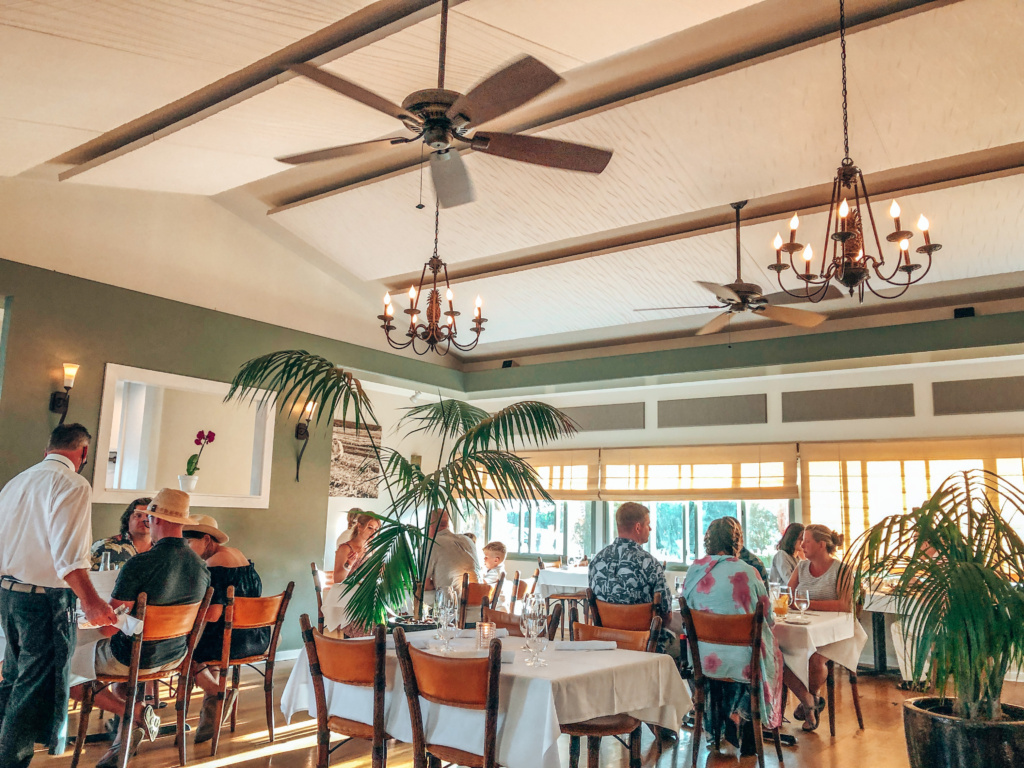 Big Island Brewhaus
Not Hawaiian cuisine by all means but this find had to be shared. Two words for you friends: FALAFEL CHIMICHANGA!!! Say whaaat??? Somehow this underrated brewery is the only food venue we've come across so far (like, anywhere in the world!) that thought of combining those two foods of the gods into one. Mahalo Big Island Brewhaus! Yes, it works, and it's the ultimate veggie comfort food! Check out the pictures, they speak for themselves. Make a pit stop for a chimichanga washed down with Paniolo Pale Ale.
You might also like: BEST POKE ON THE BIG ISLAND: 7 PLACES YOU SHOULD TRY
Waimea Village Burger
Yes they do classic Waimea beef burgers as the name suggests. But the true star of the show in our honest opinion is the excellent mushroom burger made with well known local variety Ali'i or Hamakua Mushrooms (aka King Oyster). The home made mushroom patty is as they put it "an umami bound marriage of alii, siitake and button mushrooms, cooked with sundried tomatoes, scallions and rosemary". Don't miss it. And please please pretty please Village Burger can you bring back the elusive taro burger made with Waipio Valley taro? We've been trying to taste it for over a year now and it seems it's been discontinued???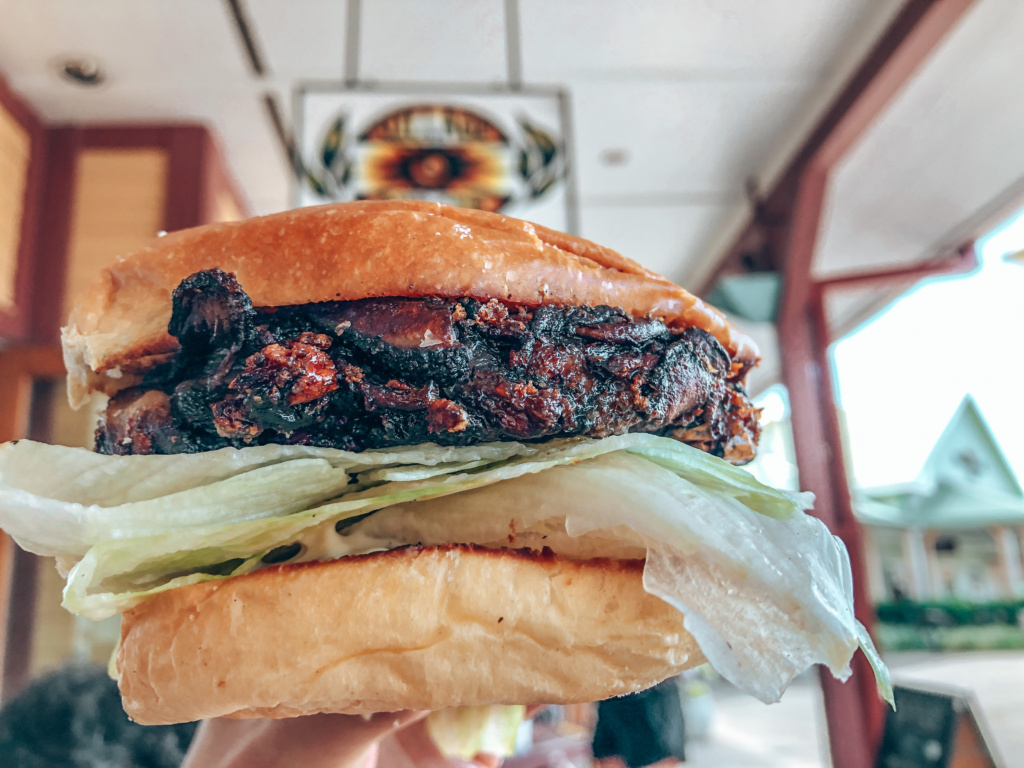 Waimea Coffee Company
Best oat milk cortado on the island, especially for all the latte art aficionados out there. Good wifi and airy outdoor tables to get some work done. Local pastries, cakes (try the guava chiffon!) and light sandwiches on the menu. Voted Best Cup of Coffee by readers of the North Hawaii News, the Waimea Coffee Company also won awards for Best Sandwich & Best Eco-Friendly Business! Aside from award winning coffee beans they also sell jars of local honey to go. Extra points for water bottle refill and being dog friendly!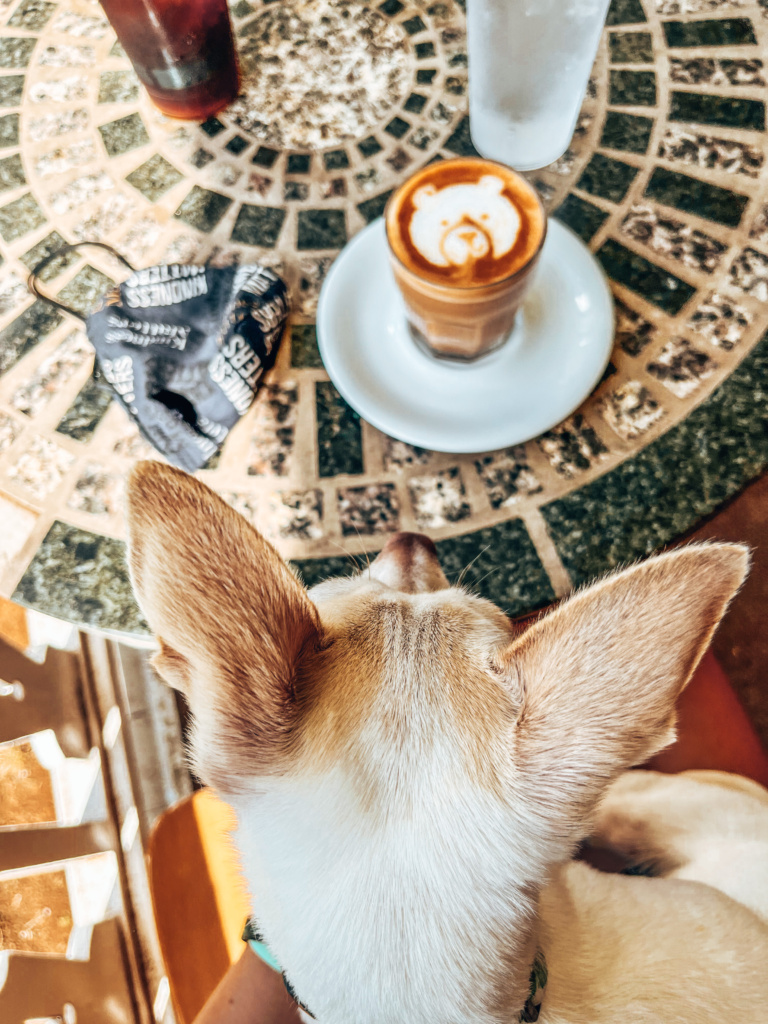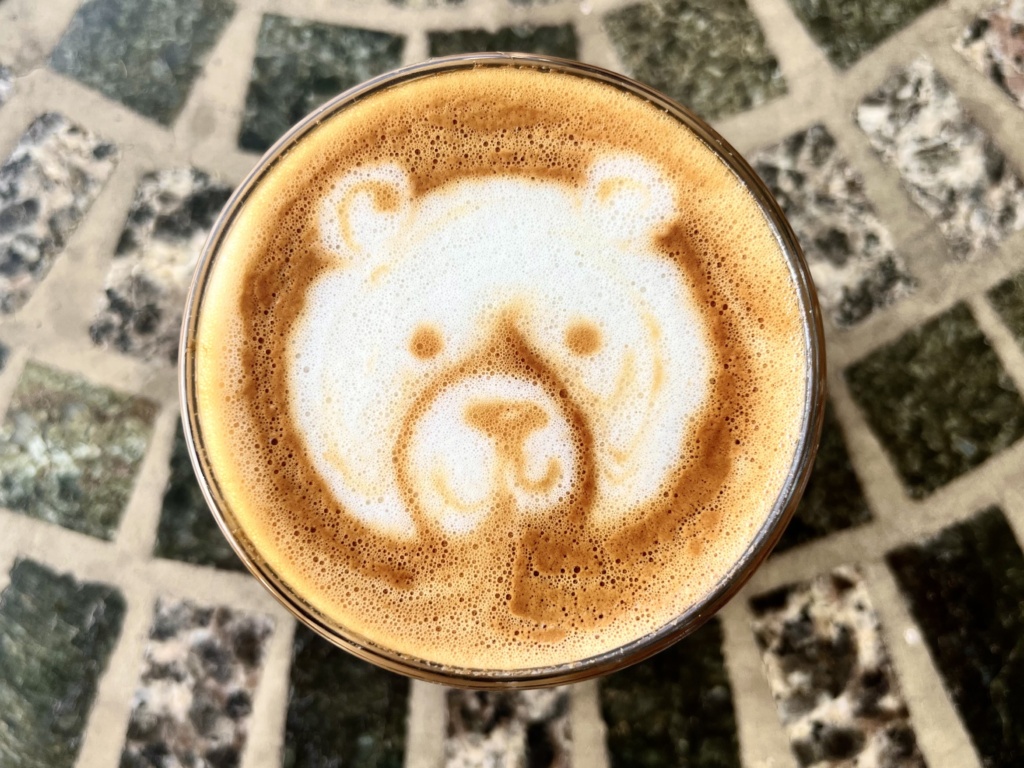 You might also like: BEST GARLIC SHRIMP IN HAWAII: TOP 5 SHRIMP SHACKS YOU SHOULD TRY, WHERE TO EAT MALASADAS IN HAWAII – OUR 5 FAVORITES
Healthways
This health food oriented supermarket is your best bet for picnic provisions and vegan food. Pack your basket full of organic seasonal Hawaiian produce and unique ultra-local goodies such as macadamia nut nutella and small batch Kona kombucha. It even has a little known deli inside where you can get made-to-order plant based breakfast and lunch. Think seitan burgers and tofu dogs, as well as healthy smoothies with Hawaiian favorites such as lilikoi.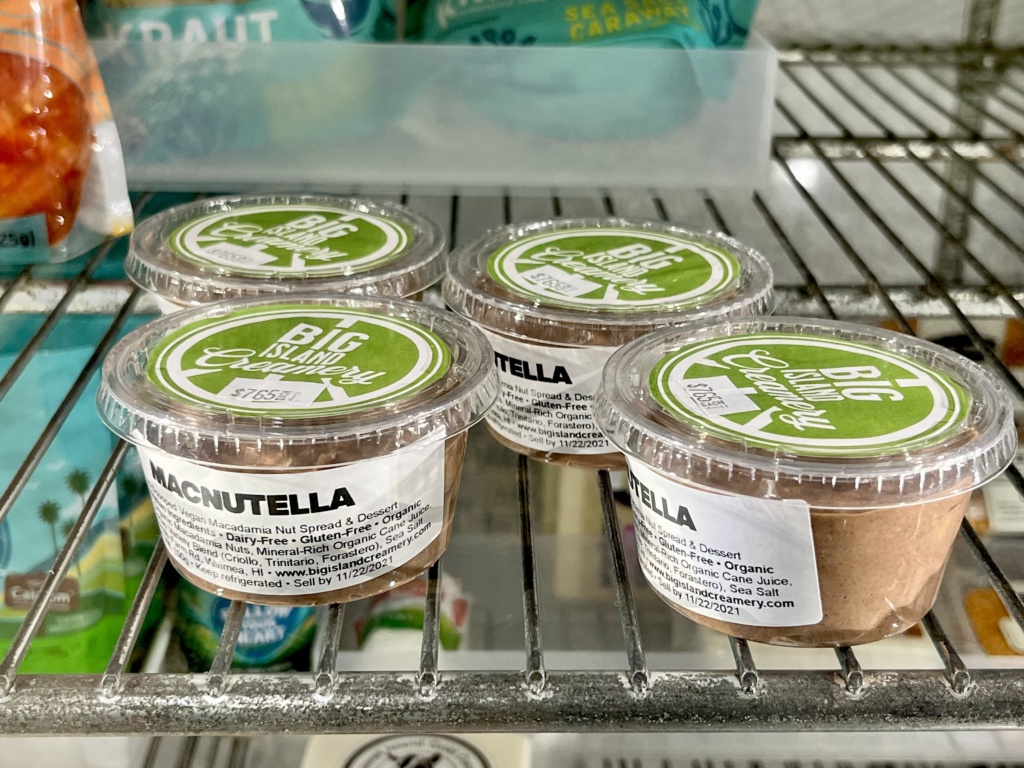 Lilikoi Cafe
Speaking of lilikoi… Hidden at the back of Parker Ranch shopping mall is this cute and humble family run cafe. Head there for a freshly squeezed juice or a slice of lilikoi cheesecake.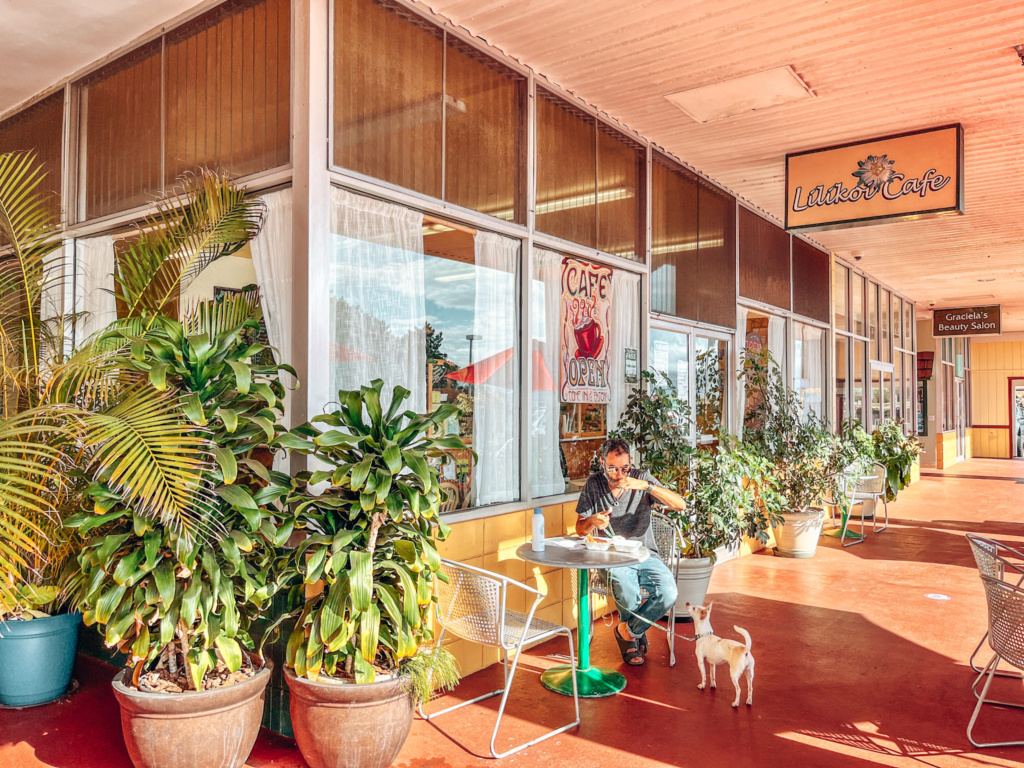 ---
Bonus Venues
We have not tried these yet but heard great things about them:
FORC – for their take on poke and seafood entrees (think garlic crusted ahi)
Moa Kitchen – we're dying to work through everything meatless on the menu
Saimin at The Noodle Club
Mango curry (seasonal availability) and pineapple fried rice at Racha Thai
Bento rolls (?!) and bento boxes at Earl's, ask a local where to eat the best bento in Waimea and they'll point you to Earl's!
Aka Sushi
Red Water Cafe – for poke balls and citrus veggie pancit
Mamane Bakery for pineapple upside down cake
Hawaiian Style Cafe – if the Hilo location is anything to go by quality wise – it's a safe bet!
---
Do you live in Waimea? Have you visited? What did you think of the food? What's your favorite spot? Let us know in the comments below! Mahalo!