Where to Eat Malasadas in Hawaii – Our 5 Favorites
Have you ever heard of or tried malasadas, Hawaii's guilty pleasure??
You may be surprised to find out that Hawaiian cuisine has been heavily influenced by Portugal. When the first Portuguese immigrants moved from the Island of São Miguel to Hawaii, to work on the sugar cane plantations in the late 1800's they brought along numerous recipes and ingredients. For example you'll frequently see Portuguese sausage on the menus all across Hawaii, which I'm not that excited about as a non meat eater. But what does excite me are the malasadas.
You may be surprised to find out that Hawaiian cuisine has been heavily influenced by Portugal.

So what's a malasada? Short answer is food of the gods. Long answer, it is a type of fried Portuguese doughnut, coated with granulated sugar and sometimes cinnamon. The traditional Portuguese malasadas don't contain holes or any type of filling, but the ones made in Hawaii do. Thankfully! Just wait till you try a warm malasada straight out of the oven oozing with rich macadamia nut, creamy coconut haupia, or my personal favorite – tangy lilikoi filling.
Here's where to find top 5 best malasadas in Hawaii:
1. Leonard's Bakery, Oahu
The best known of all malasadas in Hawaii, Leonard's Bakery has been a local fixture for almost seven decades. You'll most likely have to stand in a long line but the way they keep up with the demand is pretty impressive. And somehow everyone's malasadas are served warm. The classic is custard but the most unique filling they are known for is macadamia nut. We liked the haupia too. (Yes, we tried them all…) They also have other baked goods (I highly recommend the pineapple turnovers!) and Kona coffee to wash it all down with.
You'll find Leonard's brick and mortar shop on Kapahulu Avenue in Honolulu and there are several food trucks in various locations across Oahu.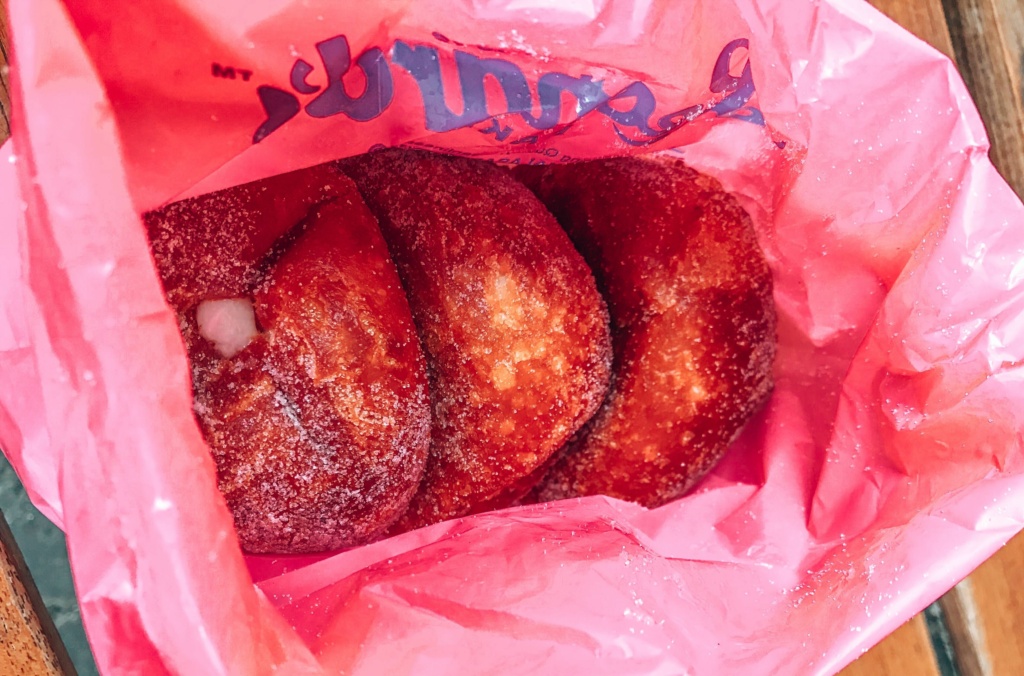 2. Tex Drive In, Big Island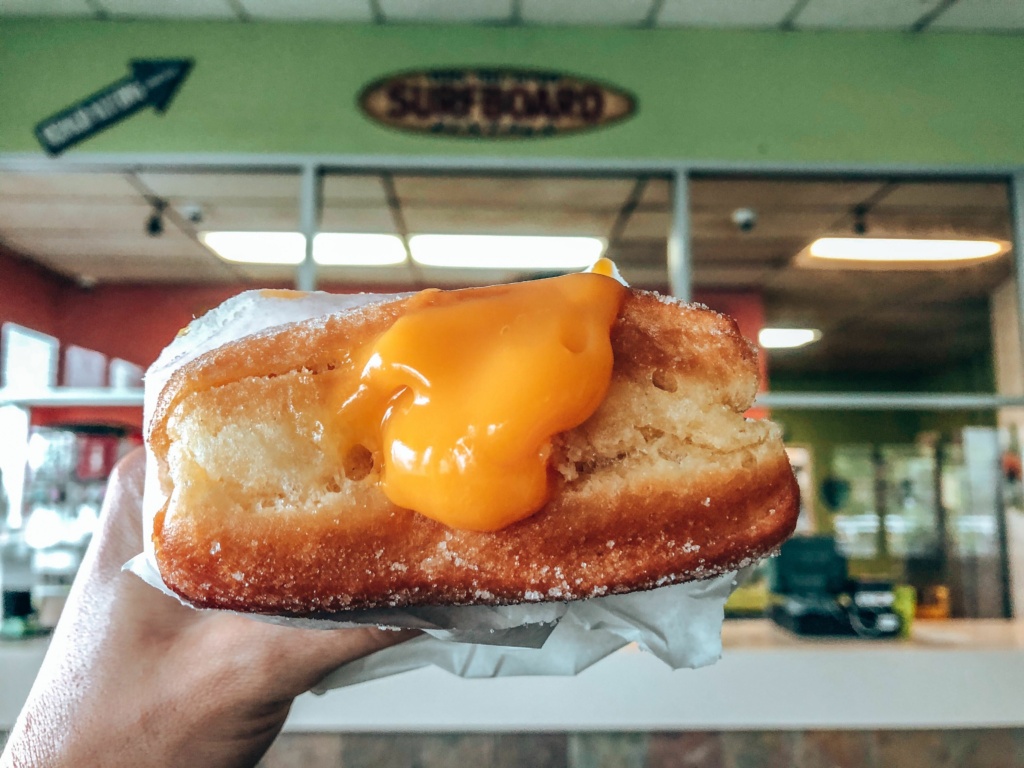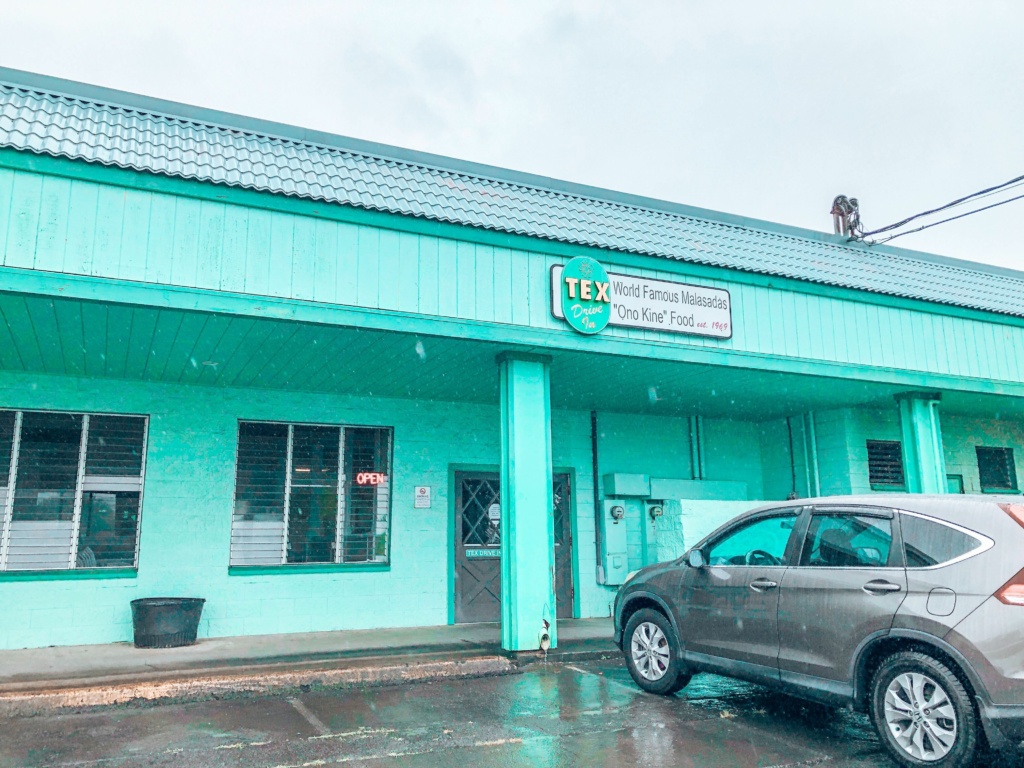 Tex Drive In is an institution on the Big Island, and you're guaranteed to be driving by on the way to Waipio Valley in the north of the island. Don't miss this place as their mango malasadas will be the sweet highlight of your visit. Another flavors to go for here are haupia (i.e. coconut) and guava. Not all flavors are available every day and even when they are they may sell out early. If you're hungry they also do food, such as mahi mahi loco moco and hearty Portuguese soup. Top tip: take a box of malasadas to go and eat them when you get to the Waipio Valley lookout.
3. Kamehameha Bakery, Honolulu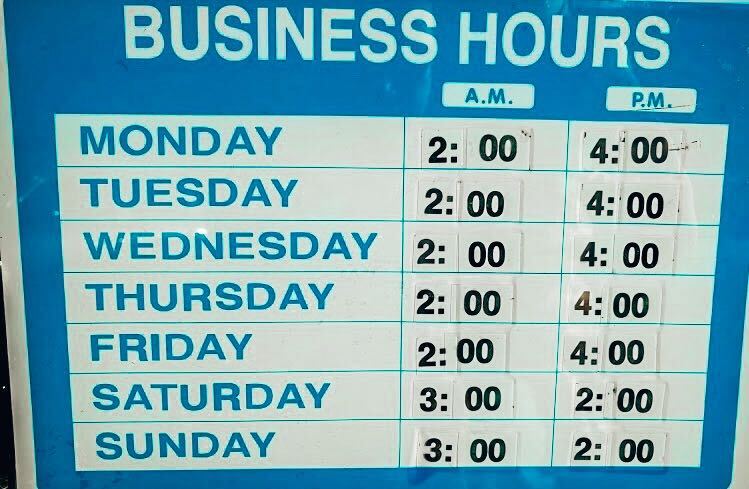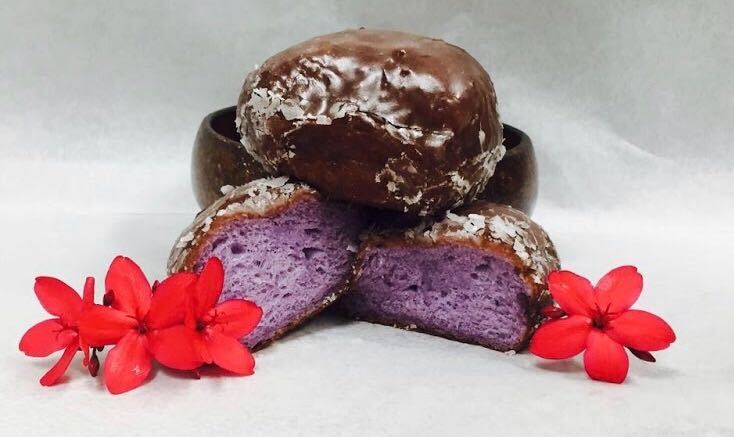 Ask any local on Oahu about their favorite malasada spot and you'll most likely hear Leonard's or Kamehameha Bakery. This long-running, no-frills family operation is known for its haupia malasadas, but above all for specialty poi malasadas and poi-glazed donuts (not the same thing, get both to learn the difference), which we haven't been able to find anywhere else in the state. They always sell out early. To understand what I mean by early, just check their opening times. Yep, that's how committed they are to the art of baking.
4. Komoda Store and Bakery, Maui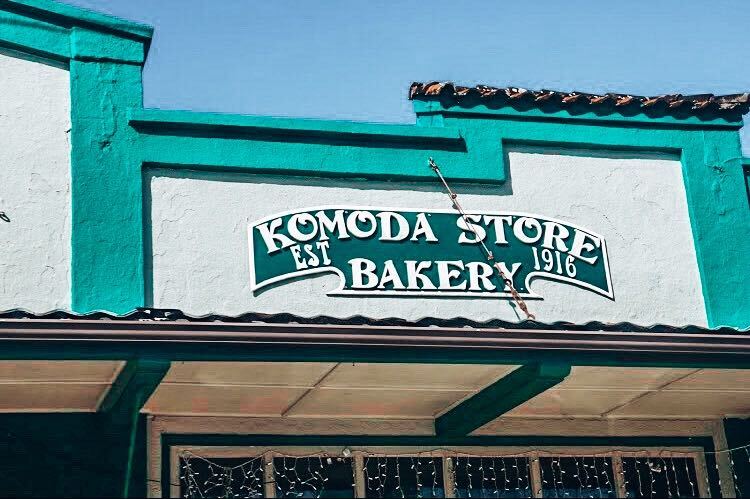 A local favorite in Maui, Komoda Store and Bakery has been in business since 1916 so they've had enough time to perfect their craft. The most popular malasadas here are the guava-filled ones. It's the perfect snack stop on the famed road to Hana. If you're stocking up on road trip supplies, another thing they are known for are cream puffs and stick donuts (yep that's donuts on a stick). Go early as they tend to sell out fast. It's not unheard of that line forms half an hour before opening.
5. Punalu'u Bake Shop, Big Island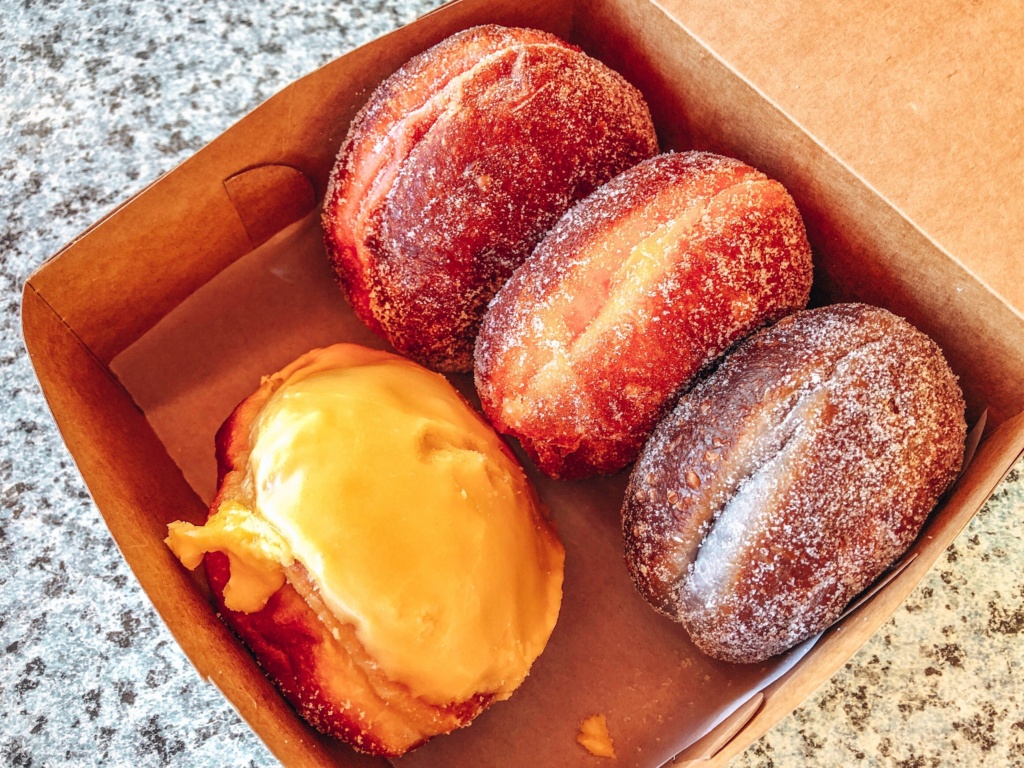 Two words: lilikoi glaze. Try a lilikoi glaze malasada at Punalu'u Bakeshop and I promise you'll be hooked for life and you'll keep coming back to the Big Island just to eat those. This quaint bakery doubles as a visitor center offering Hawaiian sweetbreads, cookies and even souvenirs and island novelties. It's conveniently located near the famous green sand beach (Mahana Beach) which is just as well because you'll need to refuel post or pre hike. It also happens to be the southernmost bakery in the United States. As if you needed another reason to visit…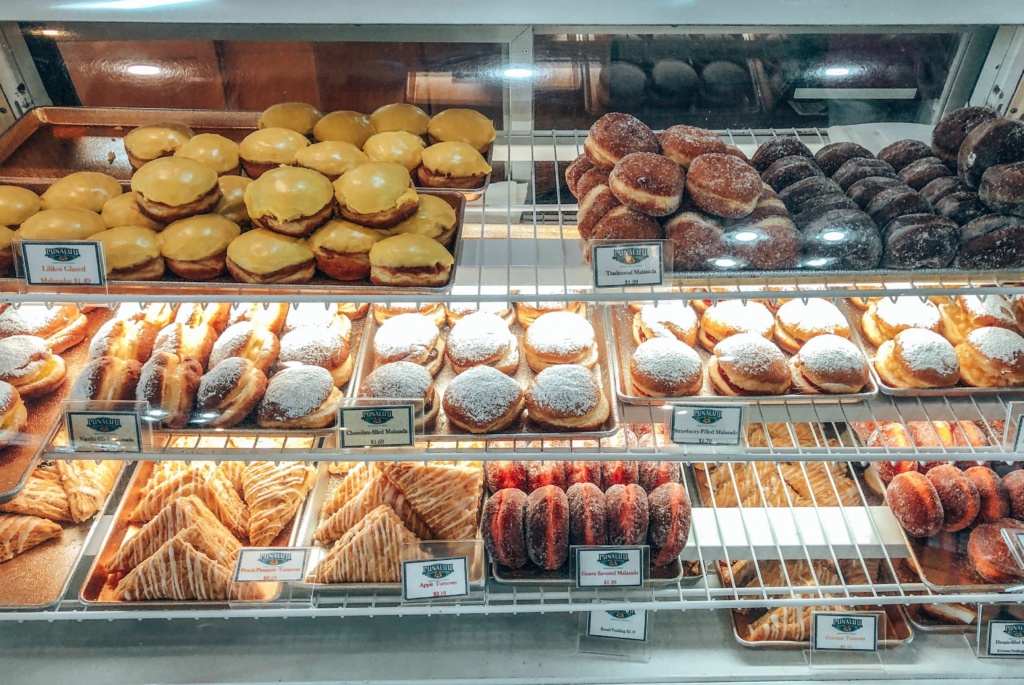 Bonus: road side malasadas, across all islands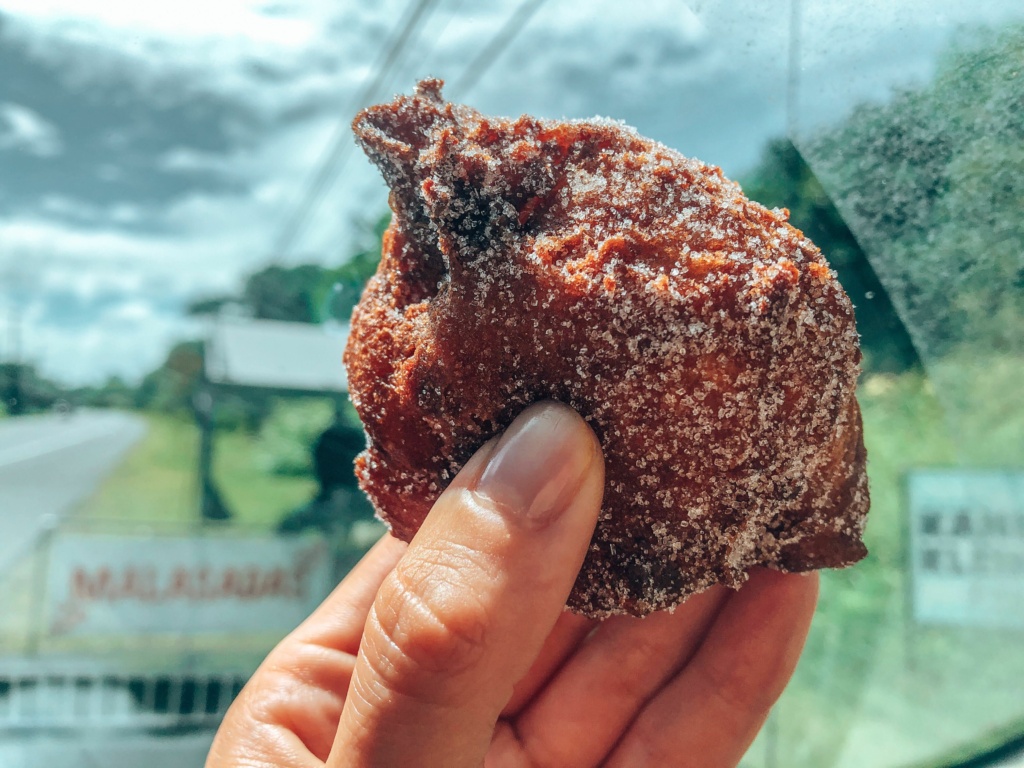 Some of the best malasadas we've had in Hawaii were sold from little carts along the roads, usually outside of people's properties. As home made as it gets! Look out for them while driving around the islands. PS. You can often spot other goodies being sold as well, such as delicious poi balls. Be sure to stop and try as that's a real taste of Hawaii, plus you're directly supporting local residents.
---
Nanea i kāu pāʻina! Bon Appetit! Do let me know in the comments below if there's another great malasada spot I missed!
You might also like: How to book a food tour? What to eat in Colombo, Sri Lanka. Water to wine – eco tourism in Oregon.