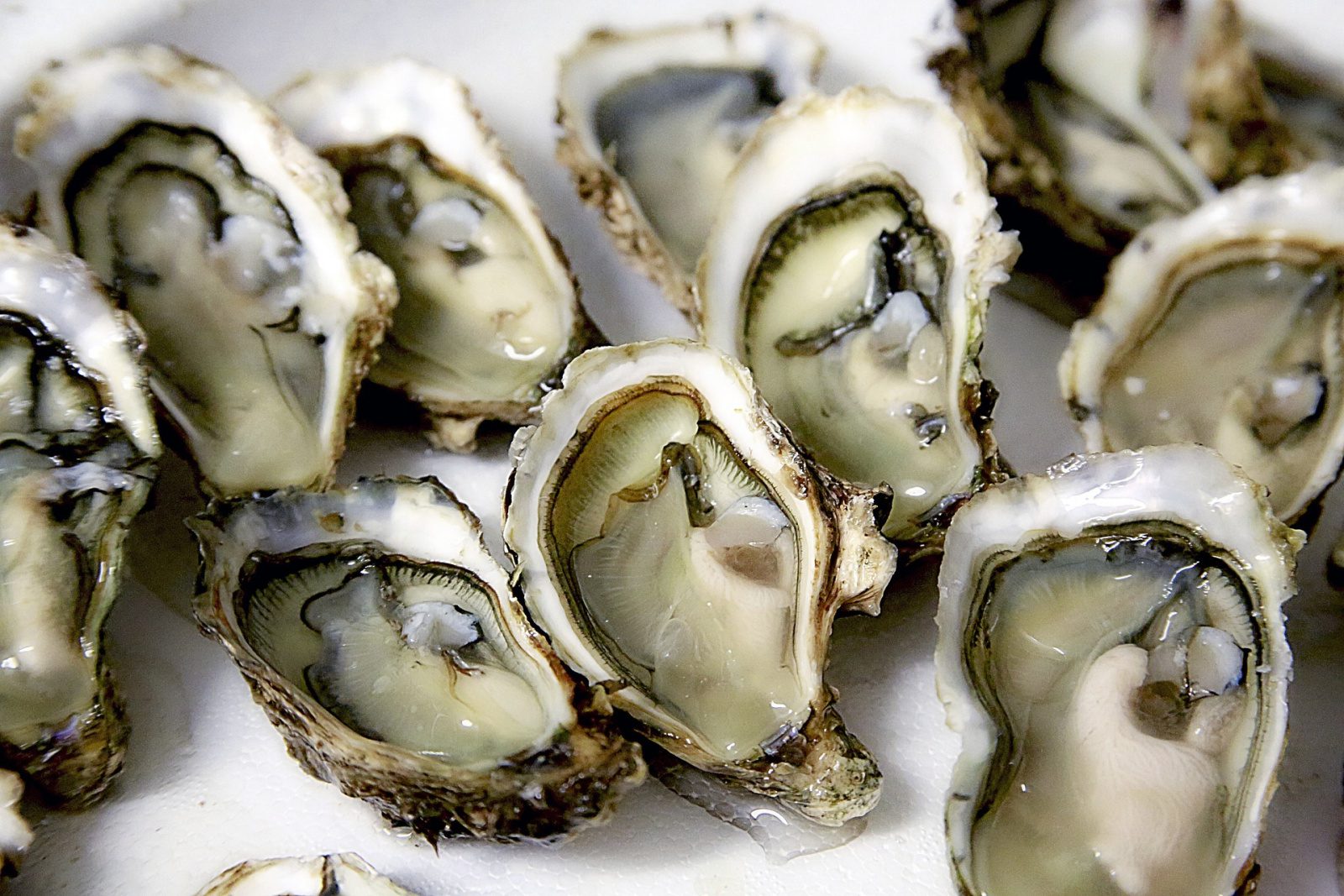 Best Food In Boston: A Brief Guide for a First Time Visitor
To answer the question where to have the best food in Boston in a brief guide is somewhat of an injustice, to be honest. The city has tons of amazing restaurants, bars, food trucks, and entire districts (including my favorite Little Italy in the US!).

However, a while ago a friend of mine was attending a conference and asked if I have any recommendations. It was her first time visiting Boston. It didn't take long before I got carried away and a short email about Luke's lobster rolls turned into a lengthy list with venues in Boston and Cambridge. I thought I'd share it with you.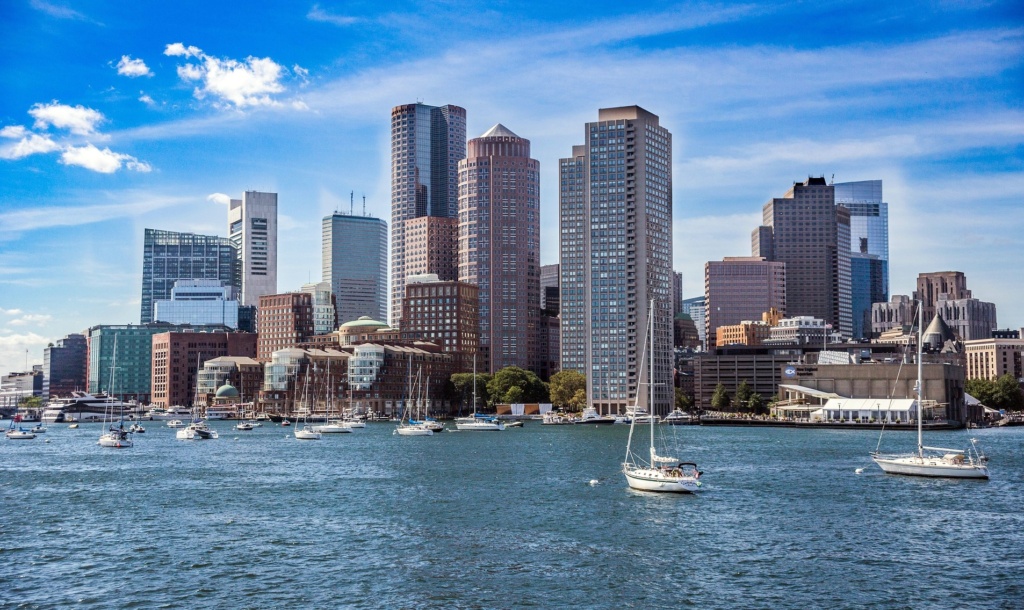 As some of you may remember, I had a brief encounter with Boston (Cambridge, to be exact) during the time of my application to Harvard Kennedy School. In the end I didn't get in. But I did have a great time getting to know the faculty, fellow applicants – ambitious changemakers, the extraordinary school and the city. And of course the FOOD. Side note: the Kennedy School has a fantastic canteen with lots of vegetarian and vegan options, in case you're wondering. 😛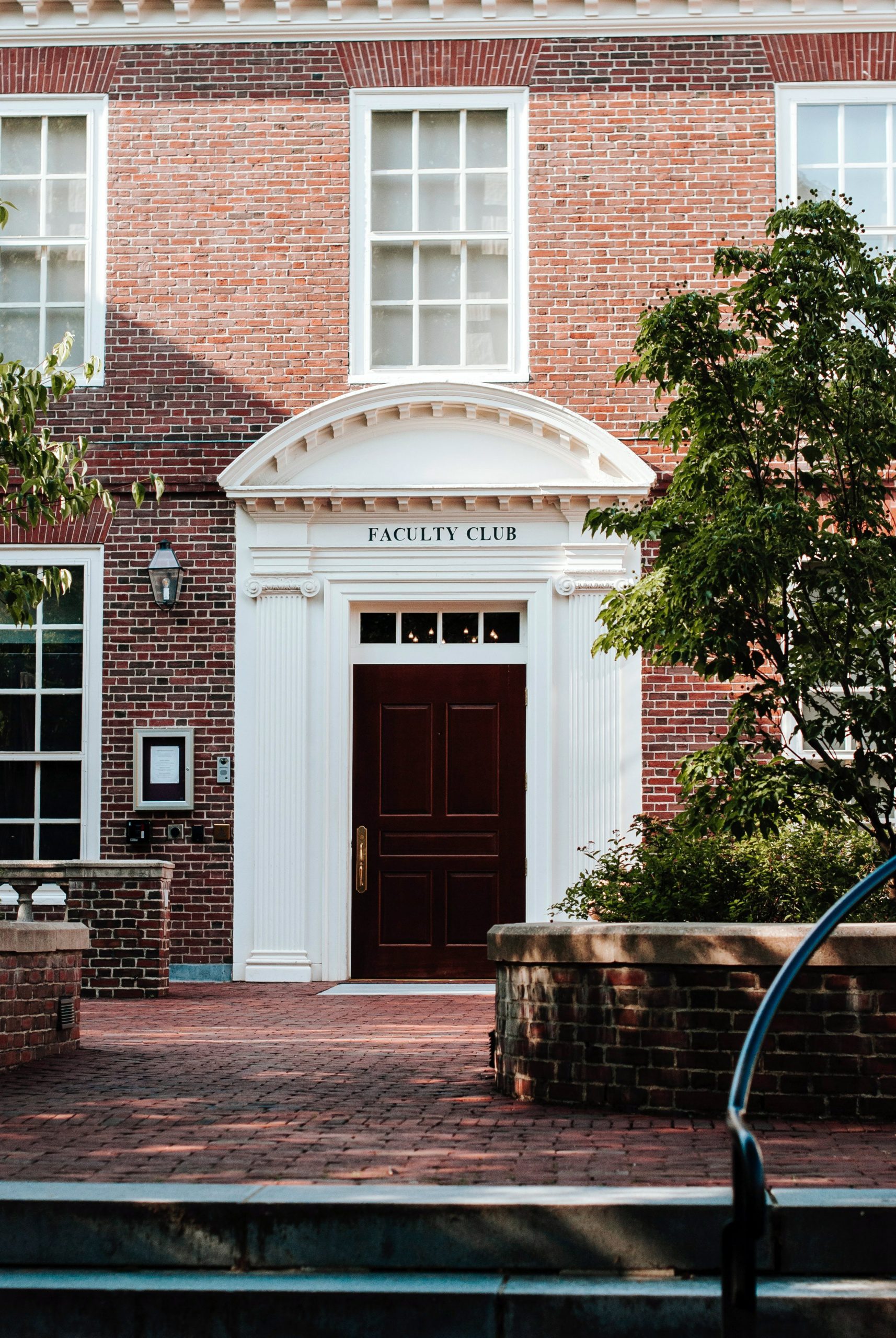 Note that these are Boston food and drink tips for a first time visitor with just a few short days to literally get a taste of the place. Beantown has a plethora of absolutely fantastic restaurants spanning every cuisine imaginable and worthy of a recommendation.
But for a first time visit I tend to stick to cuisines, dishes, and restaurants that are unique to and/or most representative of a place. Foods and drinks that complement the history of a destination. Hence the selection might seem a bit touristy for a seasoned Boston foodie.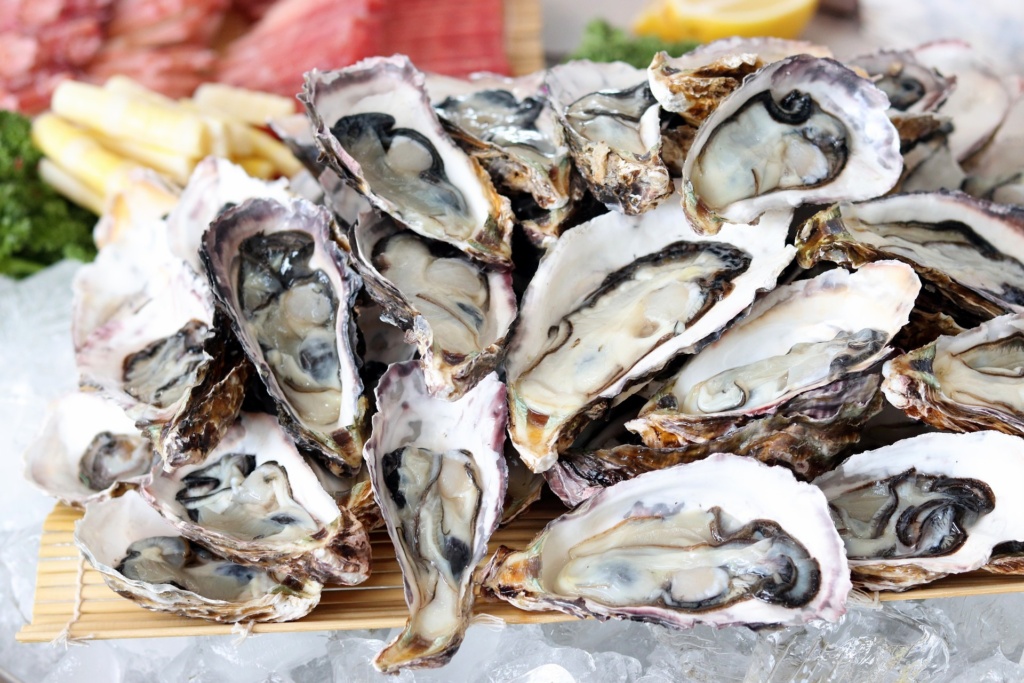 So where to find the most Bostonian of Boston food? Here's what I recommended to my friend, beefed up and edited. (Shoutout to Joanna and Thomas in Copenhagen.)

1. Lobster Roll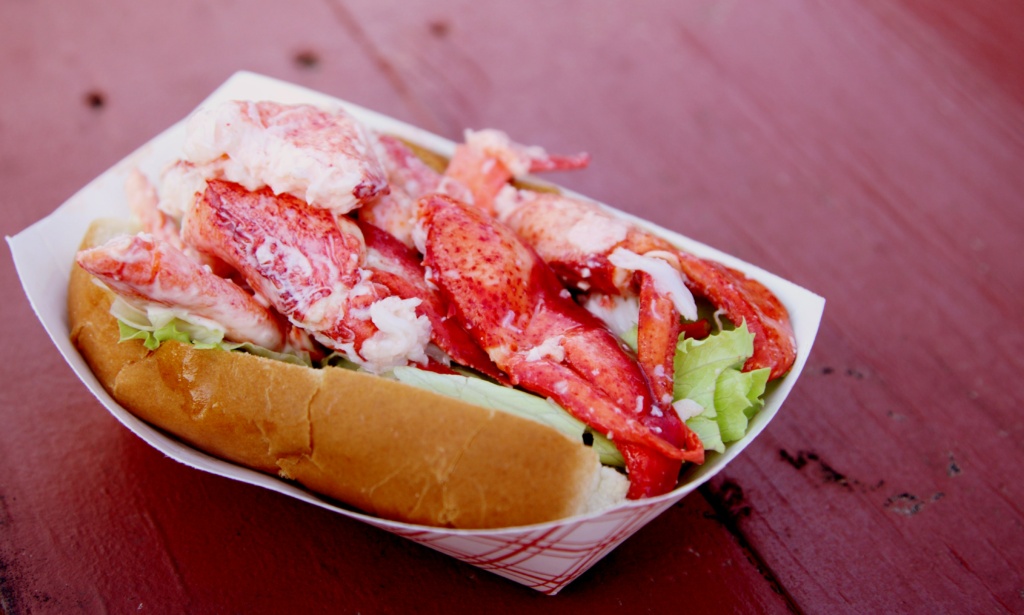 If you only get one shot at this all-time New England classic, I highly recommend Luke's Lobster. Specifically the one next to the Boston Public Library. You can check out the library inside too while you're there, it's beautiful.
While there are plenty of places offering lobster rolls in Boston – it's become the city's signature dish – Luke's Lobster seems to take sustainability the most seriously. Their Maine lobsters (as well as their shrimp, clams and crab) are caught without middlemen and in accordance to strict sustainable seafood practices. Read more about their detailed sustainability and transparency efforts here.
Aside from the most traditional lobster roll you can also try crab roll, shrimp roll, or the best option of all – the trio. Don't miss their poppy seed slaw!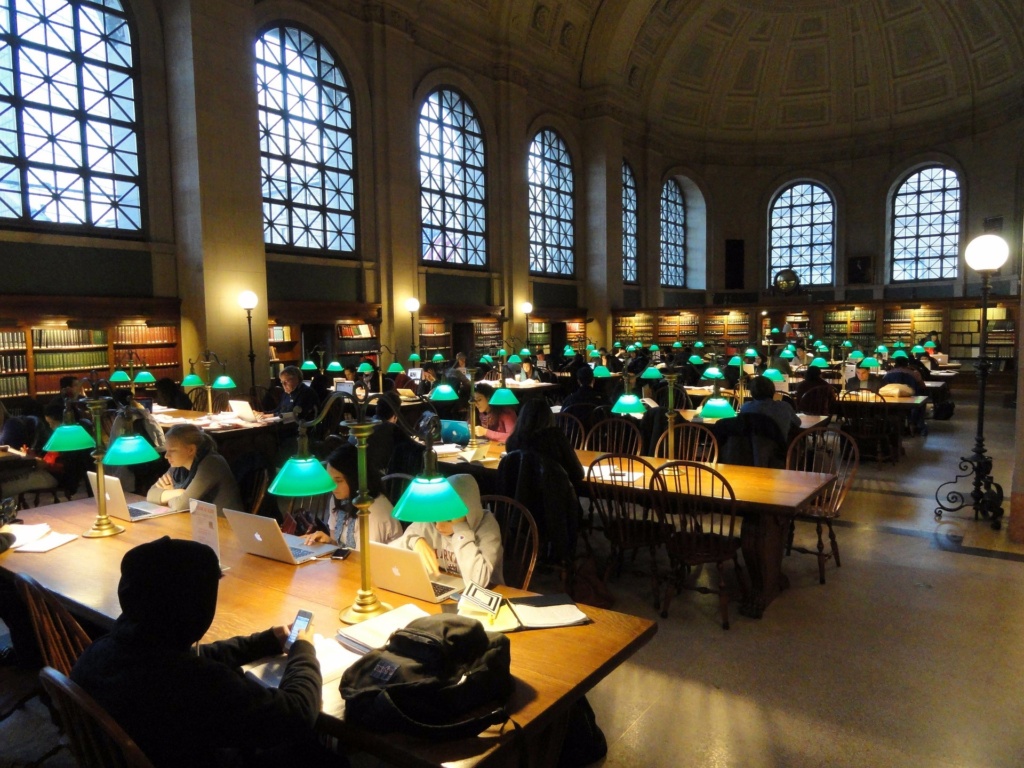 An alternative option is Yankee Lobster. Affordable whole lobster in a casual setting, lobster rolls and other amazing fresh Boston seafood. Not for those short on time though as lines get very long. For an upscale lobster roll (or lobster caprese or lobster spaghettini) head to Neptune Oyster in Little Italy.
2. Boston Cream Pie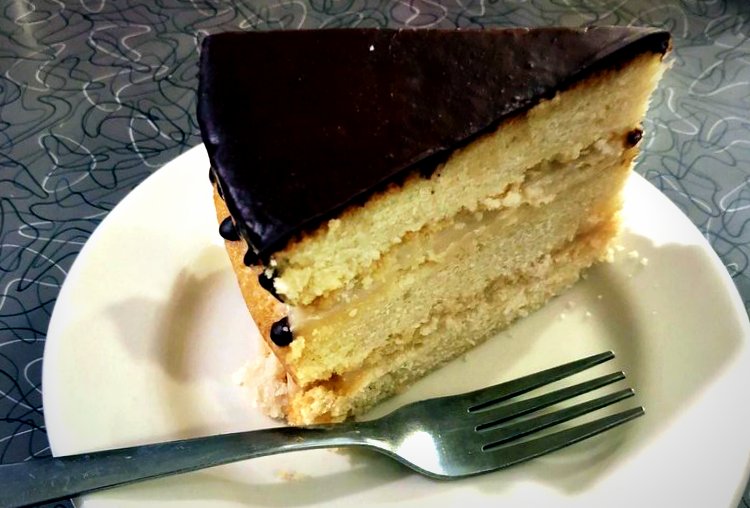 A Boston cream pie is a very American dessert consisting of a buttery layer cake filled with vanilla custard (or cream as the name suggests) and topped with rich chocolate icing. It acquired its confusing name when cakes and pies were cooked in the same pans, and the words were used interchangeably.
For a slightly different take on the classic head to the beloved Union Square Donuts and try their chocolate covered Boston Cream creation. There are also three kinds of vegan donuts (cinnamon, dark chocolate and coconut).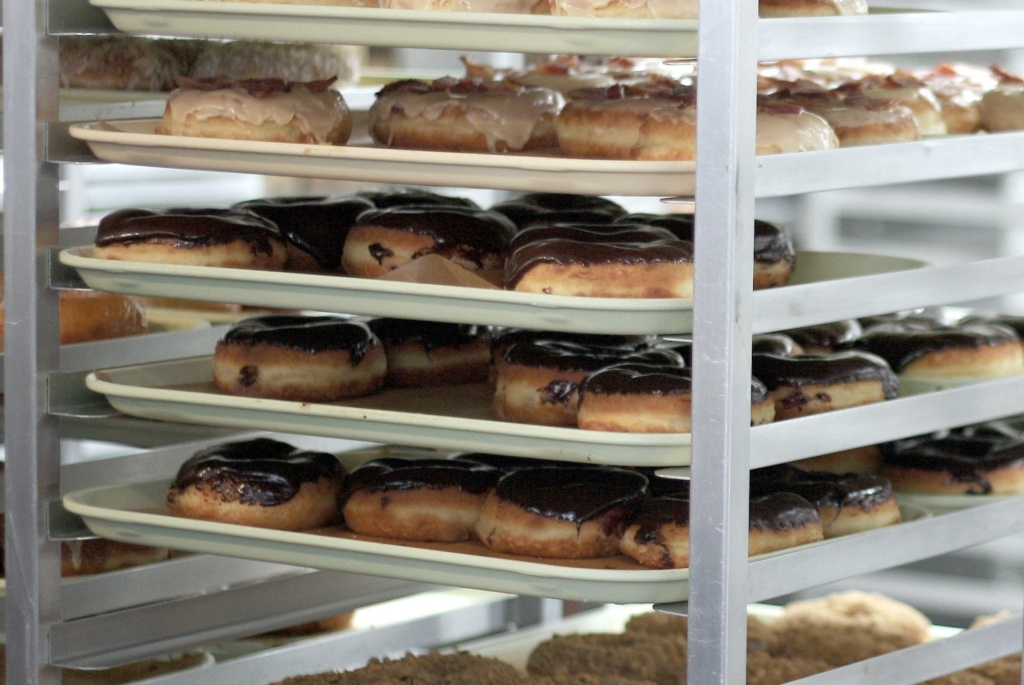 3. New England Clam Chowder (and other seafood)
Legal Sea Foods – come for the chowder stay for the oysters. With a few branches across the city Legal Sea Foods is an institution and a good place to try a bowl of no-frills clam chowder. Their oyster happy hour is one of the best deals in town so go at the right time.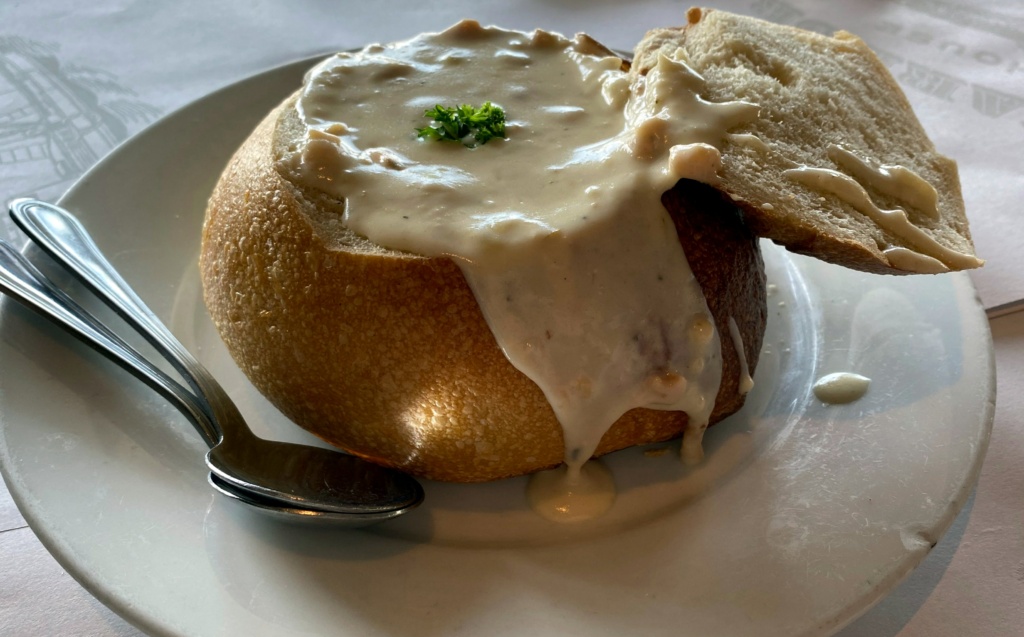 Another safe bet is Summer Shack where aside from a steaming bowl of classic New England chowder you can also enjoy a myriad of other seafood dishes. Especially all things lobster. Think lobster potstickers, lobster pot pie, lobster mac or stuffed lobster. Don't miss chef Jasper White's famous pan roasted lobster with bourbon and chives.
For the most upscale experience try Atlantic Fish Co. This longtime favorite for fine seafood dining is a great one stop shop if your first Boston visit is really short. Aside from their excellent clam chowder served in a bread bowl, you can try all the other Boston classics in one lunch or dinner. Especially if you're sharing. You will find everything from lobster rolls, oysters, crab cakes and shellfish platters, all the way to Boston cream pie for dessert. Even Harpoon IPA to wash it down with. Extra brownie points for allowing diners to trace their suppliers on their website.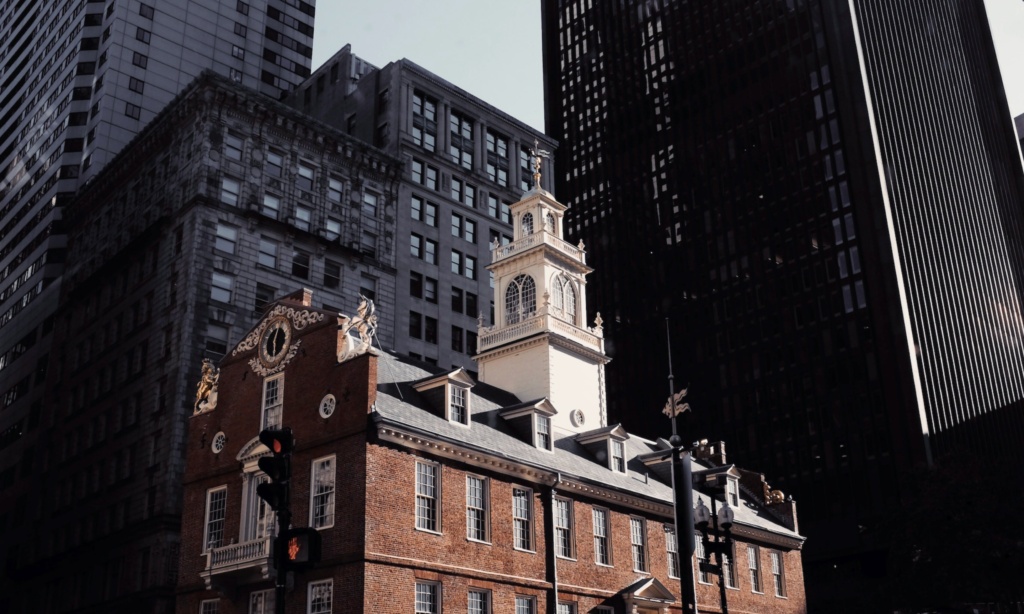 4. Boston Baked Beans

They don't call it Beantown for no reason. One of the unsung heroes of Boston food is the namesake Boston baked beans. Smokey, sweet and comforting, they are usually served as a side dish. They are also surprisingly difficult to find on the menus. A couple of venues where you can try them include:
Touristy but I suppose for a good reason, Union Oyster House is a National Historic Landmark. They've been serving oysters and Boston style baked beans since 1826. As a matter of fact, they boast the status of America's oldest restaurant!
Expect all the usual suspects on the extensive seafood menu (Ye Olde Seafood Platter anyone?). Fried oysters and "Boston Scrod" (cod in crumbs) are one of house signature plates. Broiled sea scallops were one of the highlights for us. It is also yet another good place to try New England clam chowder.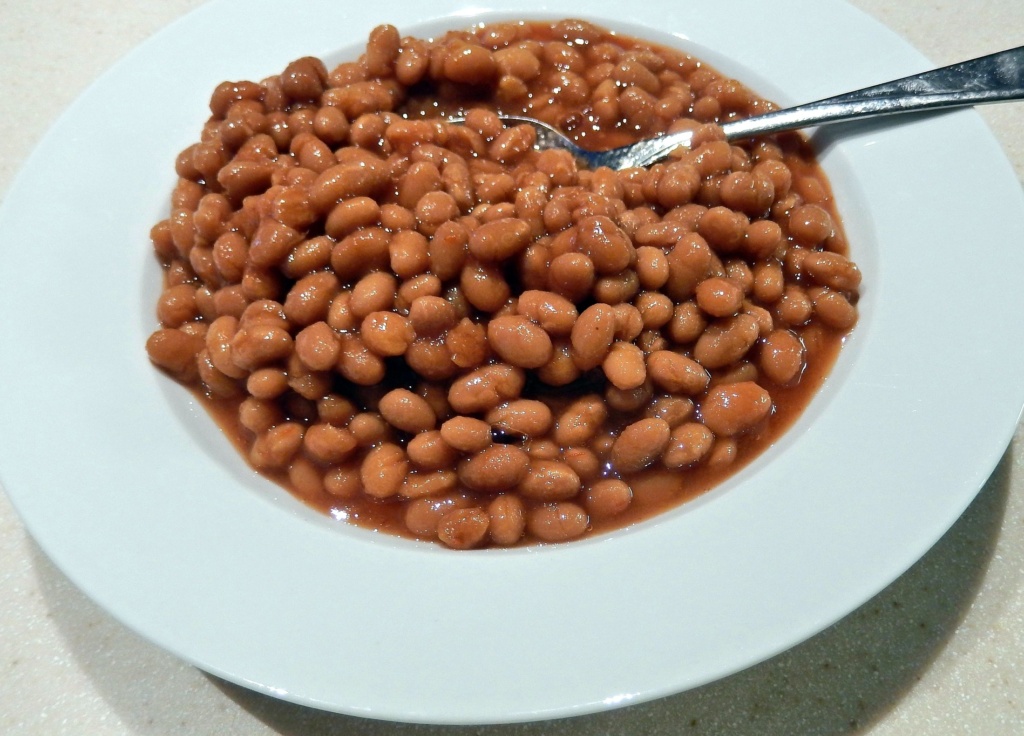 If you're looking for New England traditional fare with live music set in a historic building, book a table at Bostonia Public House. Their "bostonia baked beans" will make for a comforting side for your fancy seafood platters and Island Creek oysters.
Conveniently located on Boston's Freedom Trail and in the heart of historic downtown, Beantown Pub is also across the street from the cemetery where Samuel Adams rests. They are "the only pub in the world where you can have a cold Sam Adams while looking at cold Sam Adams". And yes, they also serve Boston baked beans.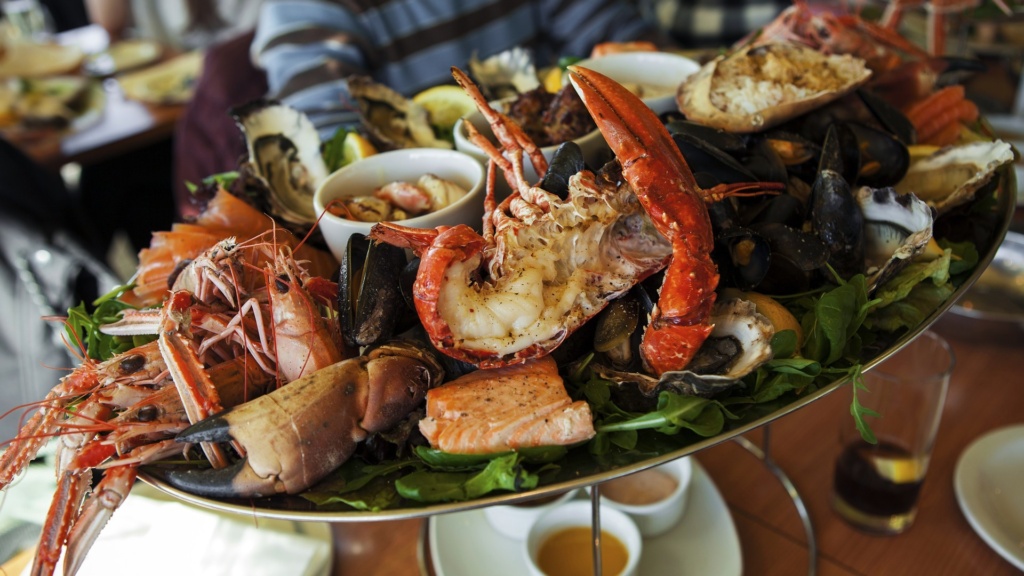 5. Boston Beer
Speaking of Sam Adams, the city that gave us the famous American style lager now boasts numerous craft breweries. Close to 200 if you count all of Massachusetts. It is quickly becoming one of the most respected craft beer cities in the US.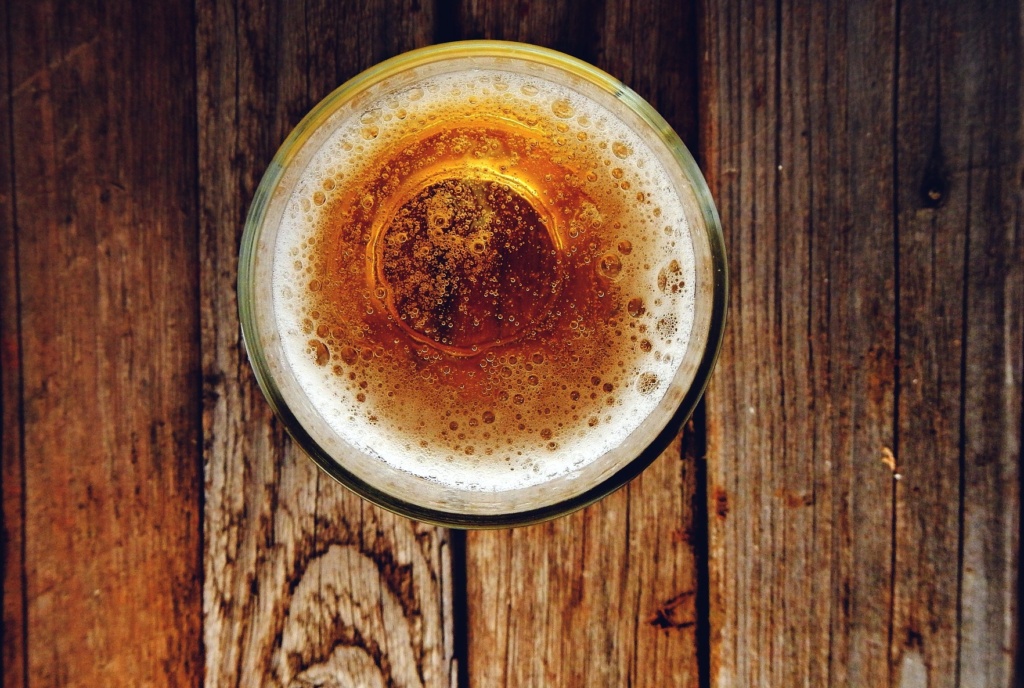 A great introduction to the Boston beer scene is Harpoon Brewery, right next door to Yankee Lobster. Their Harpoon IPA is – according to my beer geek hubby – the best IPA on the East Coast. No mean feat. In Cambridge,
Cambridge Brewing Company will satisfy most beer tastes but particularly lovers of sours (there's even an annual Sour Fest). If you're into hints of citrus try the Grapefruit IPA. And if you only get one drink make it The Great Pumpkin Ale.
Into movies? Honor the city's Irish legacy with a pint of Guinness at the L Street Tavern in South Boston where Good Will Hunting was filmed. Thirsty Scholar Pub near Harvard is another popular place for a casual drink. It's where Mark Zuckerberg used to hang out. Some scenes from the movie Social Network were filmed.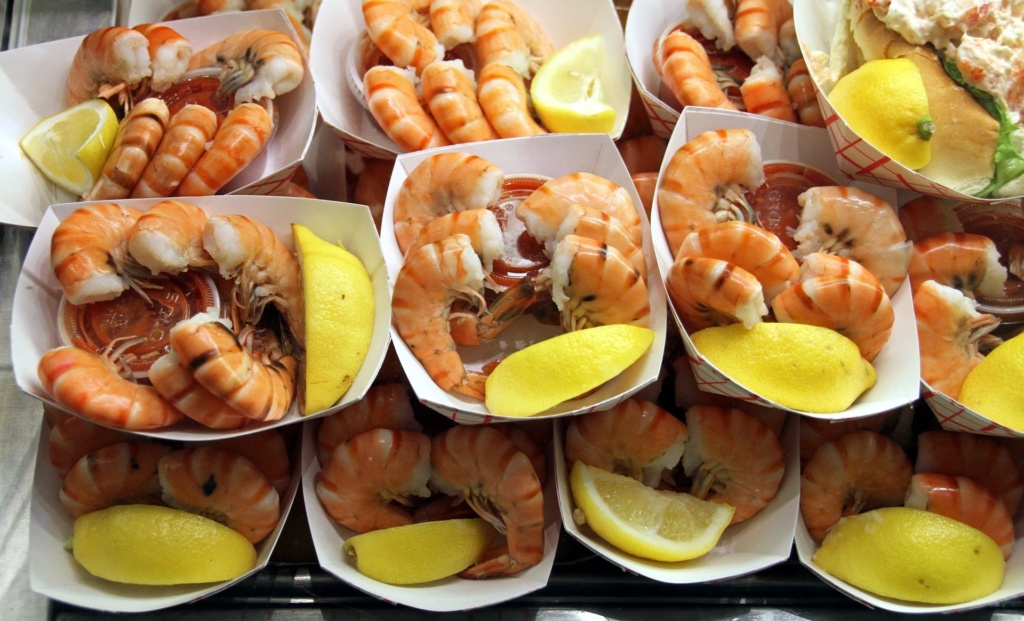 6. Cannoli and Lobster Tails

Several American cities are home to a Little Italy. New York City, Chicago, Philadelphia. San Diego Little Italy is up there with the most charming. For me personally though, Boston's North End has the most grit.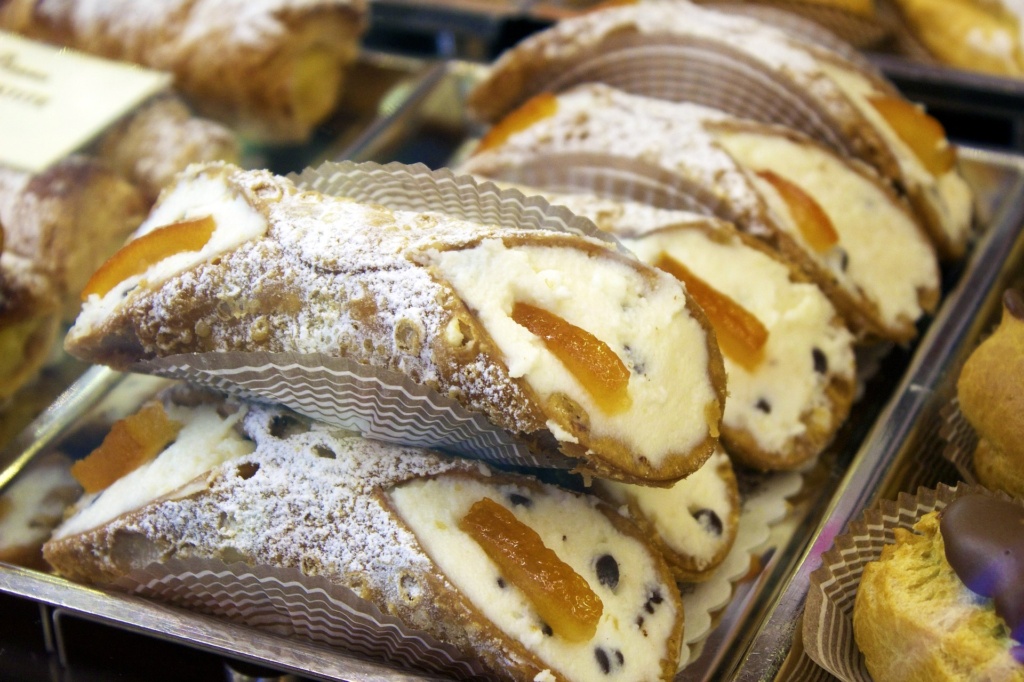 It first became a 'Little Italy' in the early 1900's, when Italians began to settle in the area previously populated by Jewish and Irish immigrants. There's so much great food to be found there it requires a separate post. In this one we're focusing on everyone's favorite Italian dessert – cannoli.
Three names you need to know, and decide for yourself where to get your cannoli supplies while walking around Little Italy (or do as we did and have one in each): Mike's Pastry, Modern Pastry and Bova's Bakery. There's also Vittoria. Established in 1929, Caffé Vittoria is renowned as the first Italian cafe in Boston. The first two are also famous for lobster tails – traditional Bostonian flaky sweet treats shaped like a lobster and filled with indulgent cream. Try one for yourself and thank me later.

There is also a branch of Mike's Pastry next to the Harvard campus in Cambridge.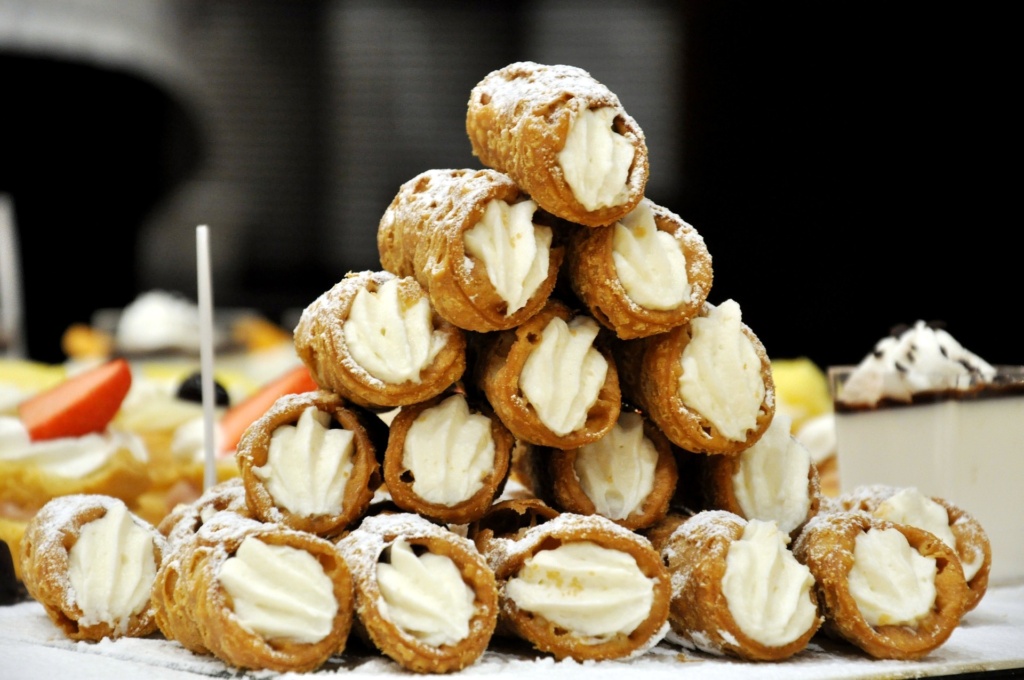 You might also like: Water to wine – eco tourism in Oregon, Bring your own bag – a mindful traveler's guide to Portland
7. Veggie Food
Since the Pilgrims docked their boats here in the early 17th century, seafood has been a vital part of Boston-area culture and cuisine. You simply cannot come up close and personal with this city without tasting New England oysters or a bowl of comforting chowder. That said, Boston definitely isn't stuck in the past. The city is seeing an influx of vegan and vegetarian dining options to meet a growing demand. The plant based movement has played a vital role in Beantown's modern food history.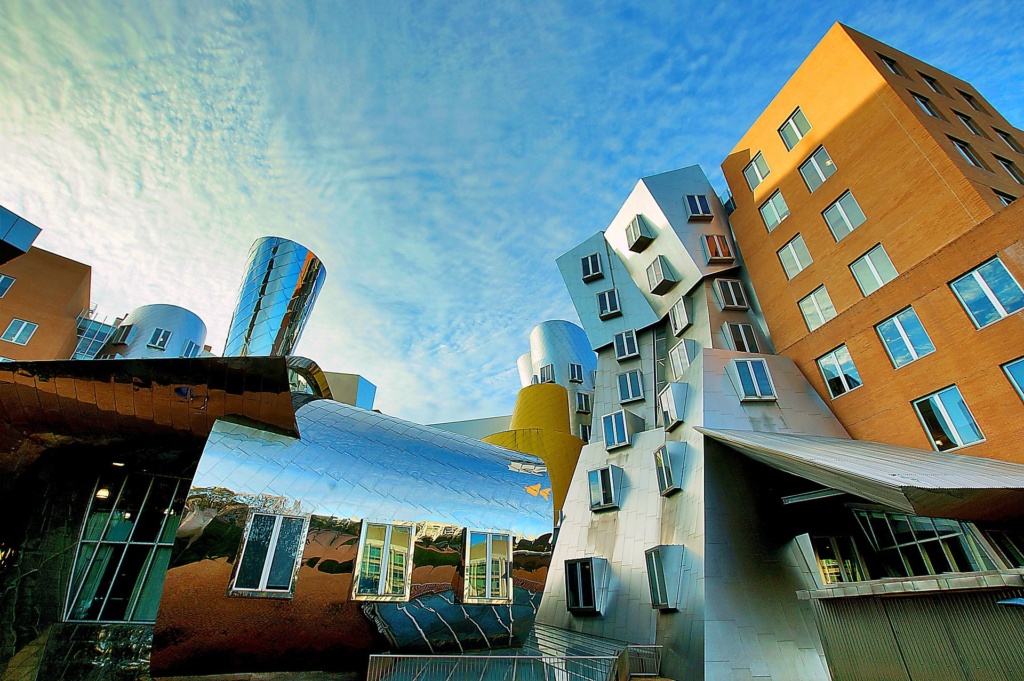 A great example of Boston's progressiveness is Veggie Galaxy. An all-vegetarian American diner might sound like an oxymoron. But their otherwise classic diner menu is in fact 100 percent vegetarian. If that wasn't revolutionary enough, everything can also be veganized on request. Think corn "beef" hash, chickpea "tuna" melts or chick'n fingers. Harvard Street omelet with kale and roasted garlic is a favorite.
The on-site bakery at Veggie Galaxy is entirely vegan. You know what that means, don't you? Yes, it's one of the rare places in Massachusetts where you can try a veganized version of Boston cream pie.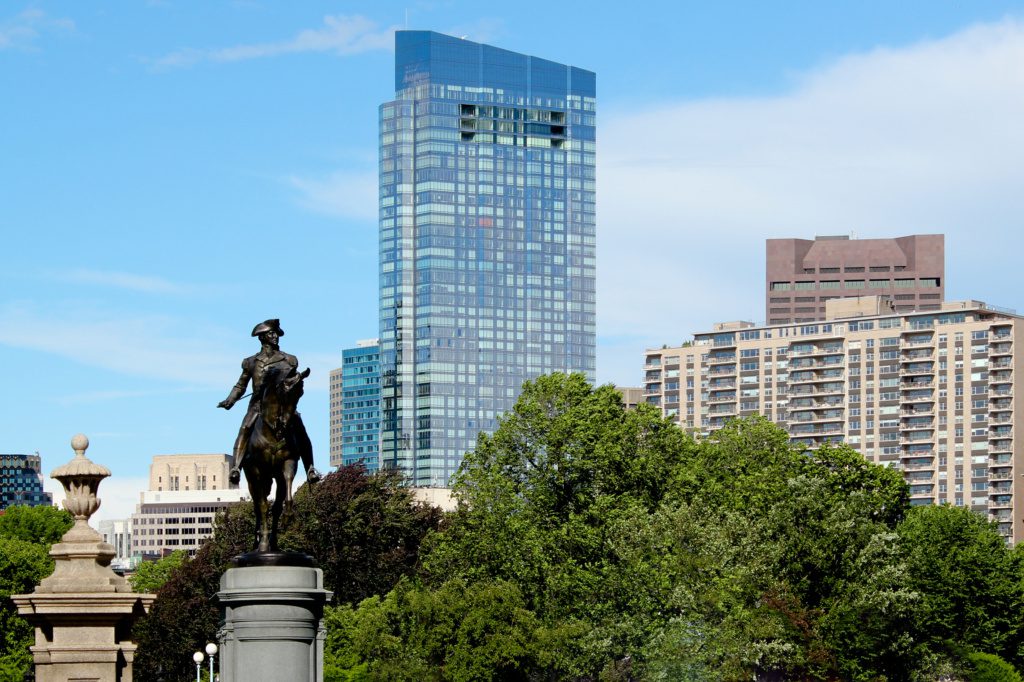 If you only have time for one vegan meal in Boston though, make it the famous Impossible meatball sandwich at the Clover Food Lab. This local veggie favorite was founded by a pair of Harvard and MIT grads as a food truck back in 2008. Clover Food Lab has moved on from its food truck days and currently has 12 brick and mortar locations scattered across the city. Top tip: go to the branch next to MIT, in the same building as Google offices. They have a secret rooftop garden which is open to the public, you can eat your sandwich up there.
Did you enjoy any of the above? Tag @eightyflavors on social and let us know in the comments below!
---
Image source: Unsplash & Pixabay. Note: Sadly we lost the external drive with original Boston images.