Bring Your Own Bag: A Mindful Traveler's Guide to Portland
"No matter what it is you'd like to be, do, eat or drink — even if you've never tried it before — you can, in Portland", says the city's official website. Watch a few episodes of the semi-documentary Netflix comedy show Portlandia and you'll see they walk the talk. Or better still, visit.
For better or worse, Portland is too often overlooked by tourists, shadowed by US metropolis like Los Angeles, New York City, Miami, Chicago, or even Seattle (sorry, Portlanders). But this unique Oregon city is one of America's most lovable destinations, known for its liberal attitude, unsurpassed outdoor adventures, welcoming locals, excellent urban parks, amazing food and craft beers, and arguably the best coffee in the country (sorry, Seattle).
The Rose City is also a showcase for all things eco-friendly and in the last decade or so has really embraced the concept of 'green living'. So much so that it was once dubbed the greenest city in the United States, and it's also one of the most bikeable.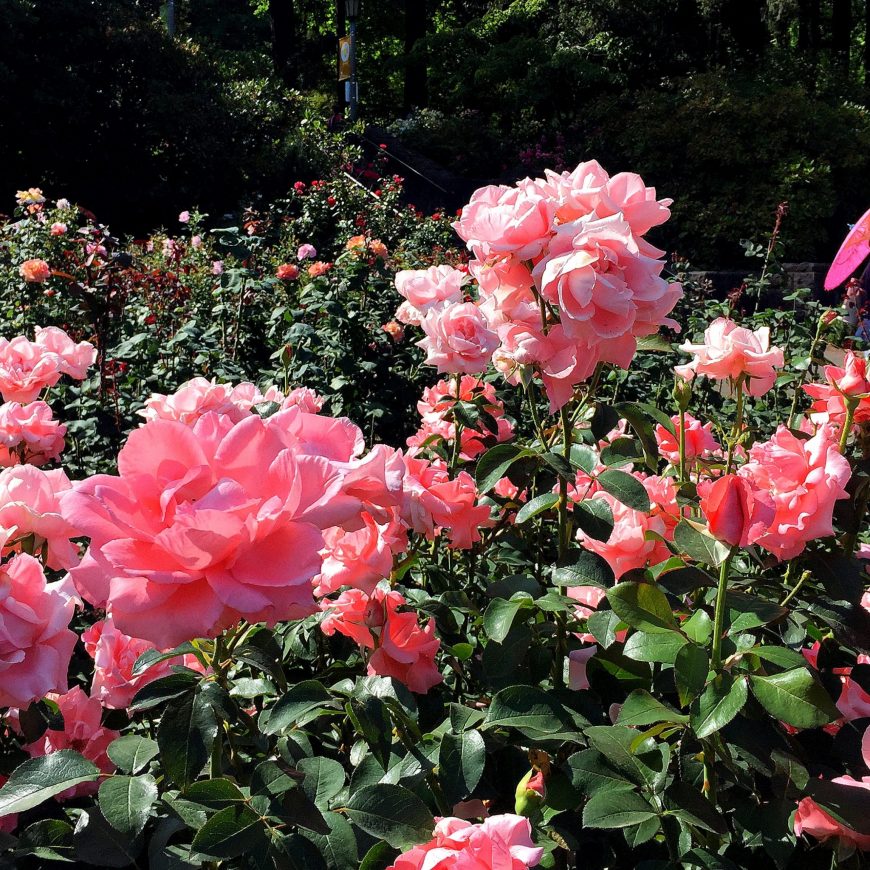 We recently headed to Portland on a mission to find low-footprint things to do and conscientious businesses promoting sustainability and making an impact on the environment and/or the local community. Here are our top finds:
Sleep
Several of Portland's hotels are making strides in the sustainability area, offering comfortable stays that are also environmentally-friendly.
For the ultimate Portlandia experience, book a night at the Tiny House Hotel run by a husband and wife team. Located in the heart of the vibrant Alberta Arts District, it is a one-of-a-kind hotel where you can experience what it's like to stay in a custom-made tiny house on wheels. The charming tiny houses are all built by local builders and feature funky design elements coupled with multi-functional, space-efficient furnishings.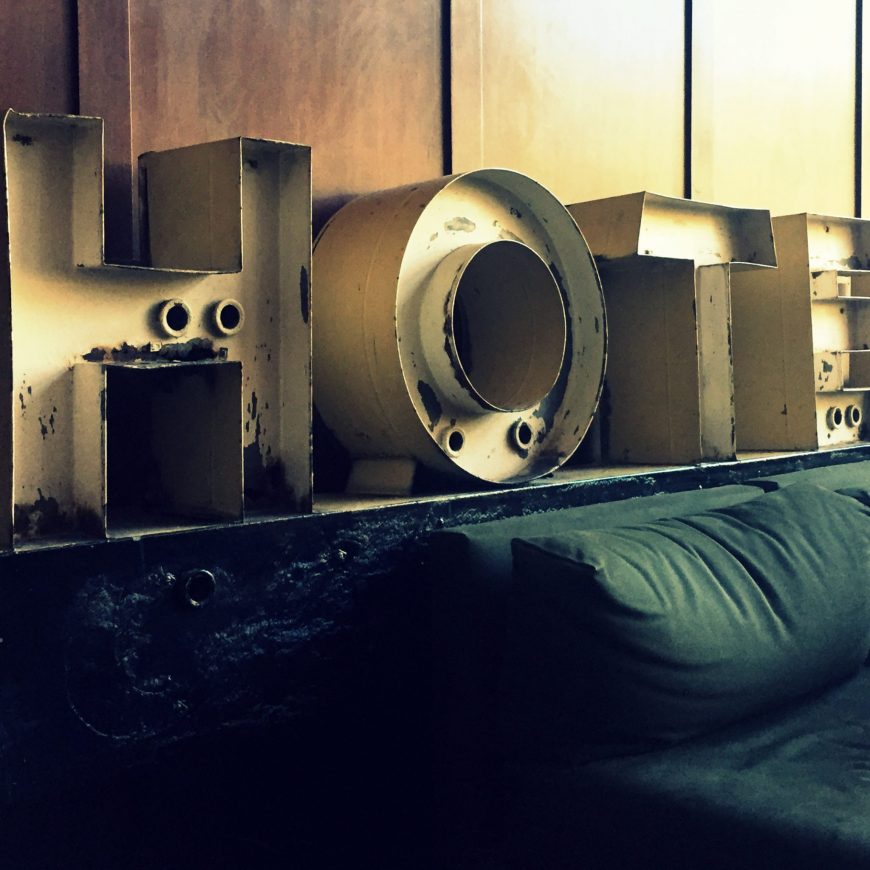 Another distinctly Portland lodging option is any of the The McMenamins hotels, if you can call it that — there is an old school (think blackboards in rooms), a historic meeting house of Polish immigrants, an old farm and a former mortuary, among others.
The brothers started renovating Portland taverns and historic buildings in 1983 and today boast a long list of curious fascinating venues throughout Oregon. Check out some of their many brewpubs and music venues, too. Or enjoy their Sunflower IPA served to your seat while watching an indie film at Bagdad Theater (be sure to check out their Backstage Bar!). They are also heavily involved in supporting the Portland community.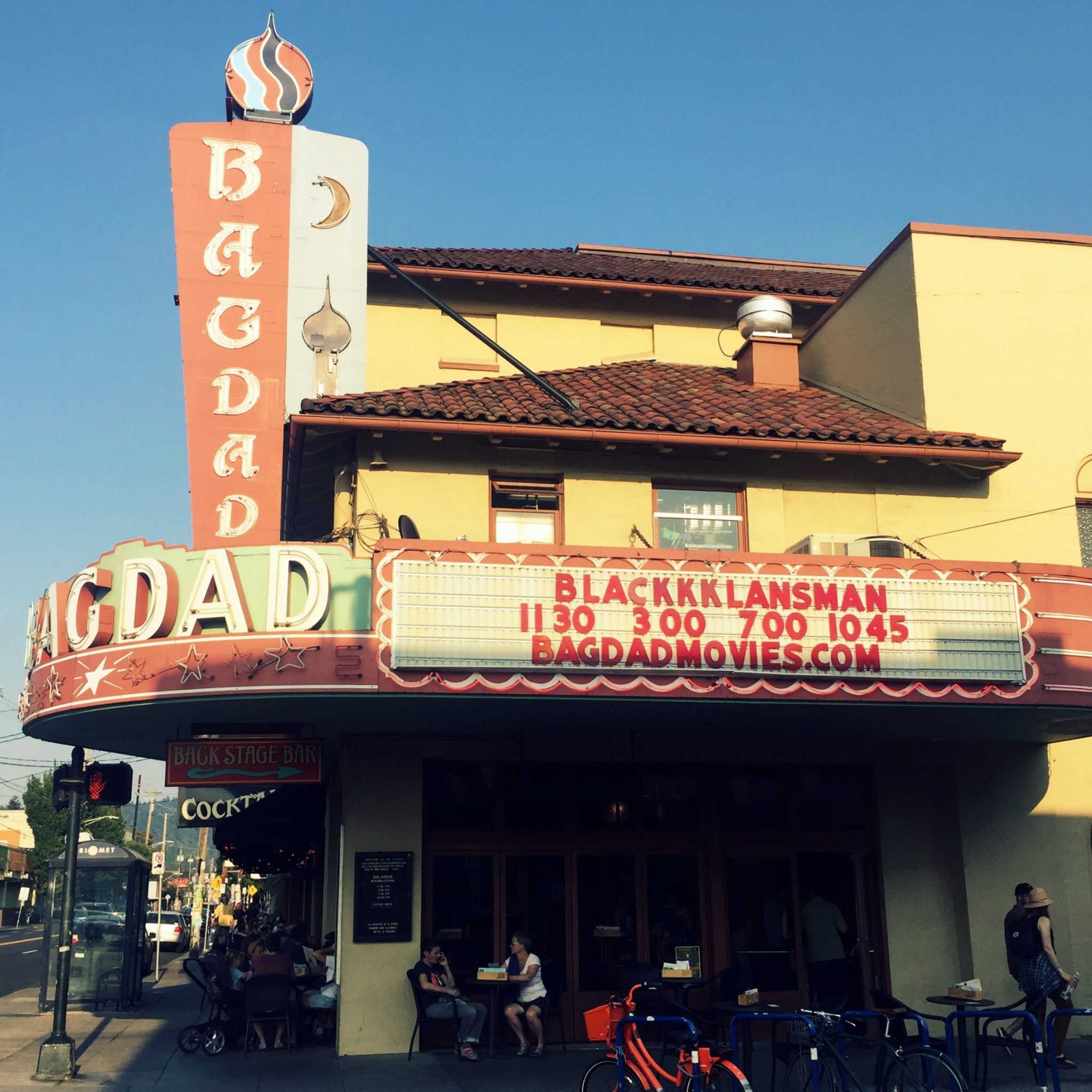 The Nines downtown is a silver LEED certified hotel which houses The Urban Farmer — a modern farm to table restaurant with sustainable, Northwest-inspired ingredients. A few blocks away you'll find another quaint historic hotel Mark Spencer, where guest rooms and corridors are adorned by artwork by local artists depicting Portland's vibrant culture.
Great choice is also Hotel Lucia, popular gathering space since 1909, listed on the National Register of Historic Places, which features a rooftop beehive — we wrote about it here. It's part of the local Provenance Hotels brand, as are Dossier and Sentinel nearby. Everything from toiletries to barware is locally sourced- check out their impressive partners list.
The Rose City is also a showcase for all things eco-friendly and in the last decade or so has really embraced the concept of 'green living'.
We applaud their efforts to promote fitness and wellbeing. Based on the belief that mindfulness, movement and wellness should be accessible both at home and on the road, Provenance Hotels' Well+Fit program is "designed for the well-traveled and well-traveler." In addition, guests can join guided runs twice a week, either to explore downtown, or to traverse the Portland woodland trails.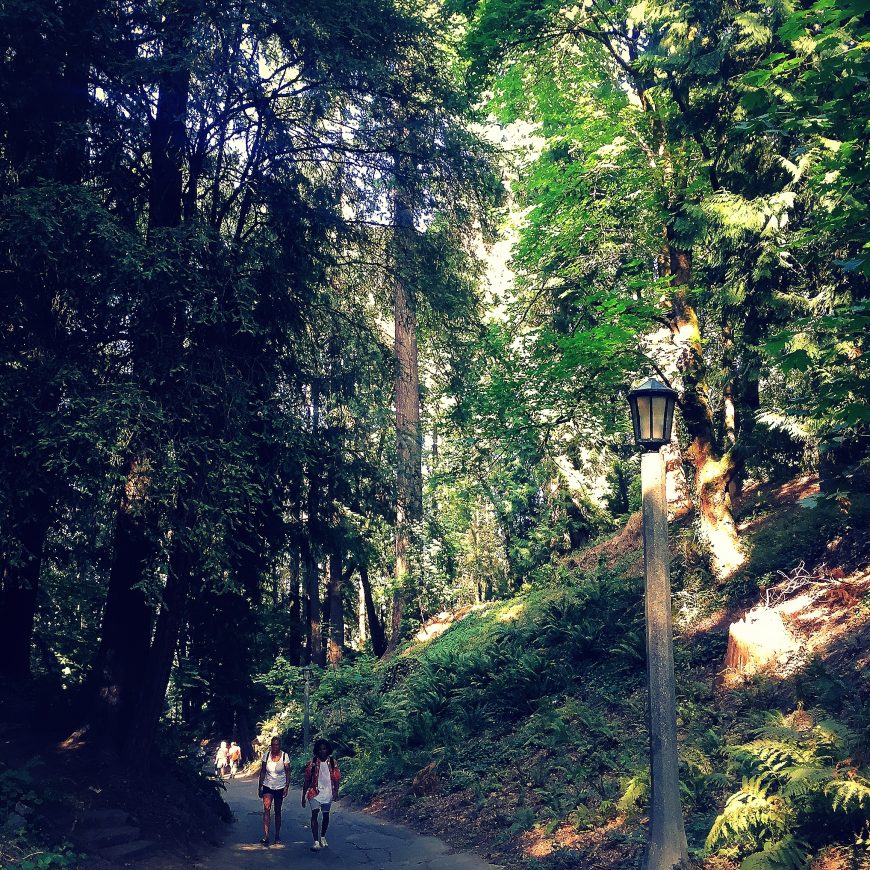 A small hotel world away from the bigger businesses across the river is Mayors Mansion — a four-room old-school bed and breakfast surrounded by the natural beauty of Laurelhurst Park. The mansion, built for the Mayor of Portland in 1912 is on the National Register of Historic Places.
They supply wine from a local vineyard and feature a rotation of art by the local artist Ann Spanish Manion in the guest rooms. The owner, Dick, is a wonderful host, cook, historian and art collector, with a wealth of knowledge about anything and everything to do and see in Portland.
For the budget-conscious, an excellent option is the Travelers' House in Alberta district where you can choose between dorms and great value private rooms. We love that the hostel is not only steps away from exceptional public transit connecting you to all of Portland, but also bike friendly. You'll benefit from access to bike routes, bike rentals, bike maps, bike tools, and many Portland bike books. They are also near the famed United Bicycle Institute. Their communal Friends Giving dinner reportedly features lots of vegan options.
"No matter what it is you'd like to be, do, eat or drink — even if you've never tried it before — You Can, in Portland."
As champions of small independent businesses, we were pretty awe-struck by the Apas House. As per their website, "it is the most awesome Bed and Breakfast in Portland. We have beautiful, earth toned bedrooms with organic breakfast which can be gluten free, paleo, vegan etc. upon request. Our vegetables are grown in our organic garden or we get them from a local CSA. All our meats and eggs are from local, hormone-free, cage-free, organic farms. We strive to be the most eco-friendly bed and breakfast, complete with organically made sheets, pillows, and blankets. Our cleaning products are also earth friendly." Enough said 🙂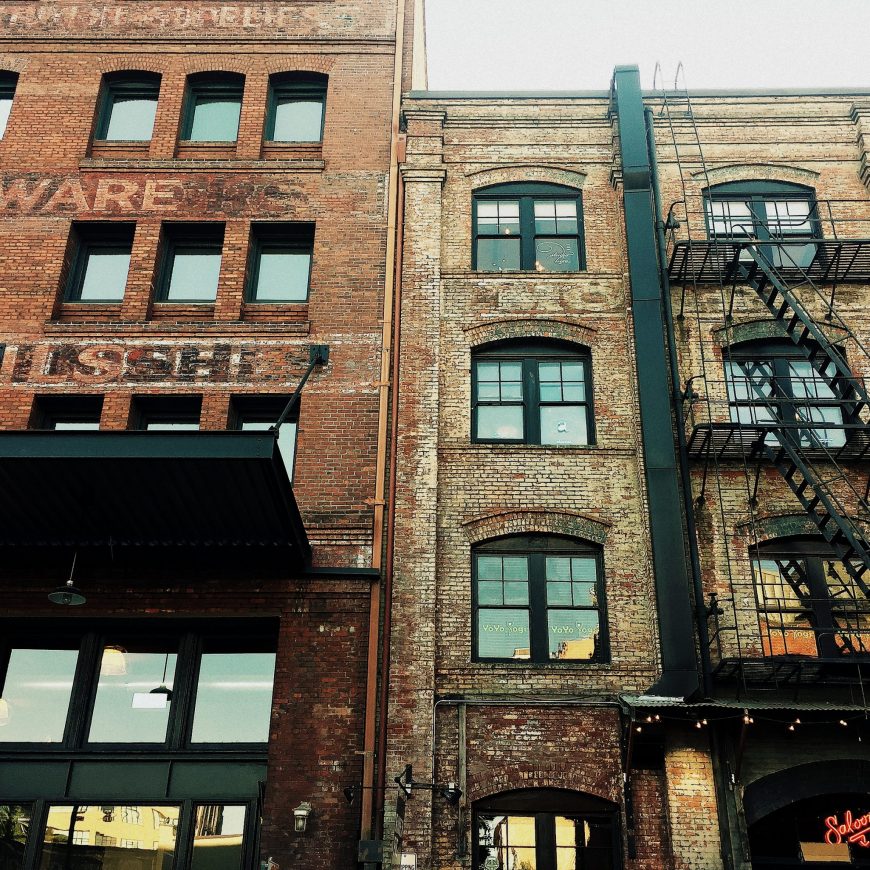 Eat
Locally sourced, homemade, fair trade, organic, sustainable and eco-friendly. Happy chickens named Colin. Creative chefs, innovators, brewers, distillers, artisans, bakers and craftsmen. Portland is an exciting food lover's destination that doesn't just tick off all the buzzwords, but offers a genuine culinary experience, not unlike bigger more talked-about US metropolis. To our delight, it also offers a much higher proportion of 'greener' food choices compared to most cities.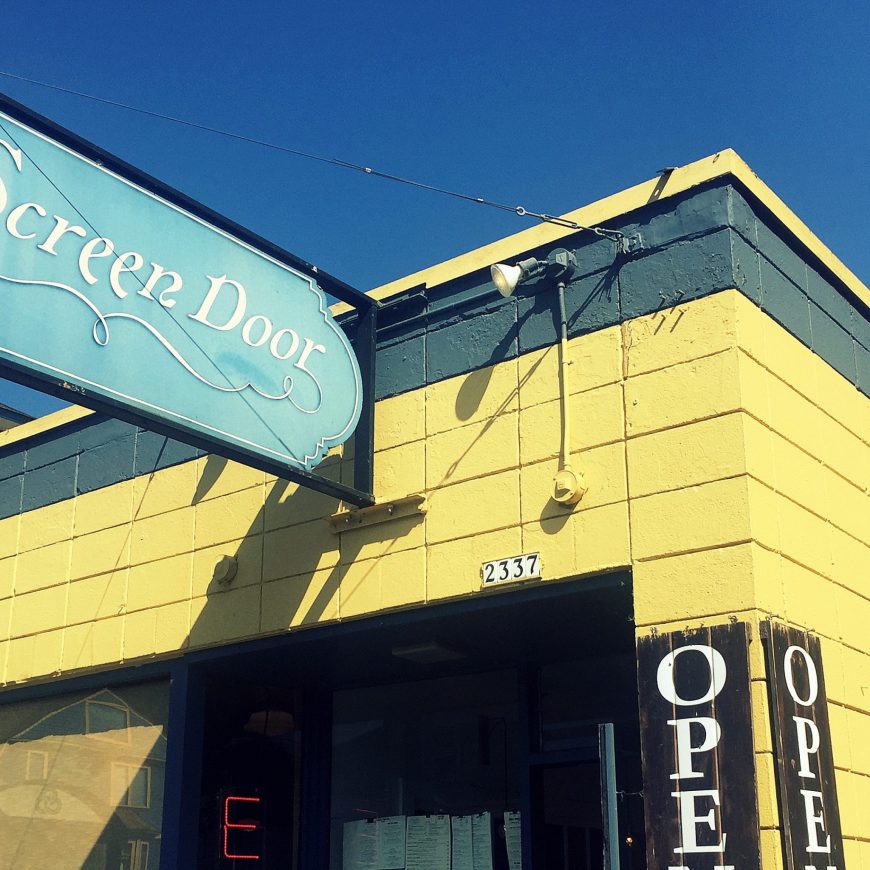 The most celebrated meal in the Rose City, brunch, has evolved into one of the city's signature foods and favorite weekend activities. A seasonal, vegetable-driven menu of Middle Eastern flavors and a rotating selection of colorful instagram-friendly salads at Tusk is a safe bet, and a noteworthy alternative to the line at the Screen Door around the corner.
Brunch in Portland is becoming more inviting for vegans as well, with options finally going further than the standard tofu scramble. Beyond stalwarts like Blossoming Lotus and Vita Cafe, vegans can now dine on breakfast pizza or even a meat-free version of the coveted chicken and waffles. Here's a guide to Portland's vegan brunch scene.
Serving both brunch and dinner, at Tin Shed Garden Cafe energy travels through food: not just caloric, but spiritual energy. As they put it: "Our goal is to give the food a good ride from farm, to grocer, to the Shed and to you. We pride ourselves on providing only the most wholesome products. Our beef, chicken and eggs are all free-range. Our coffee is organic. Our dairy products are packed locally using no growth-hormones, the salmon is wild… you get the picture. And when you are done, we compost 100% of your left-overs. Because it is not just the destination, but the journey." And, they only serve straws on request.
Portland is an exciting food lover's destination that doesn't just tick off all the buzzwords, but offers a genuine culinary experience.
Another wonderful thing Portland is known for is its epic food cart scene. No, it's not local slang for food trucks, which is what we initially thought. Food carts are a fantastic, uniquely Portland take on street food and collective joy of eating. Not only do food carts serve up delicious food, because they usually focus on one thing and do it well- they're also much easier on the pocket.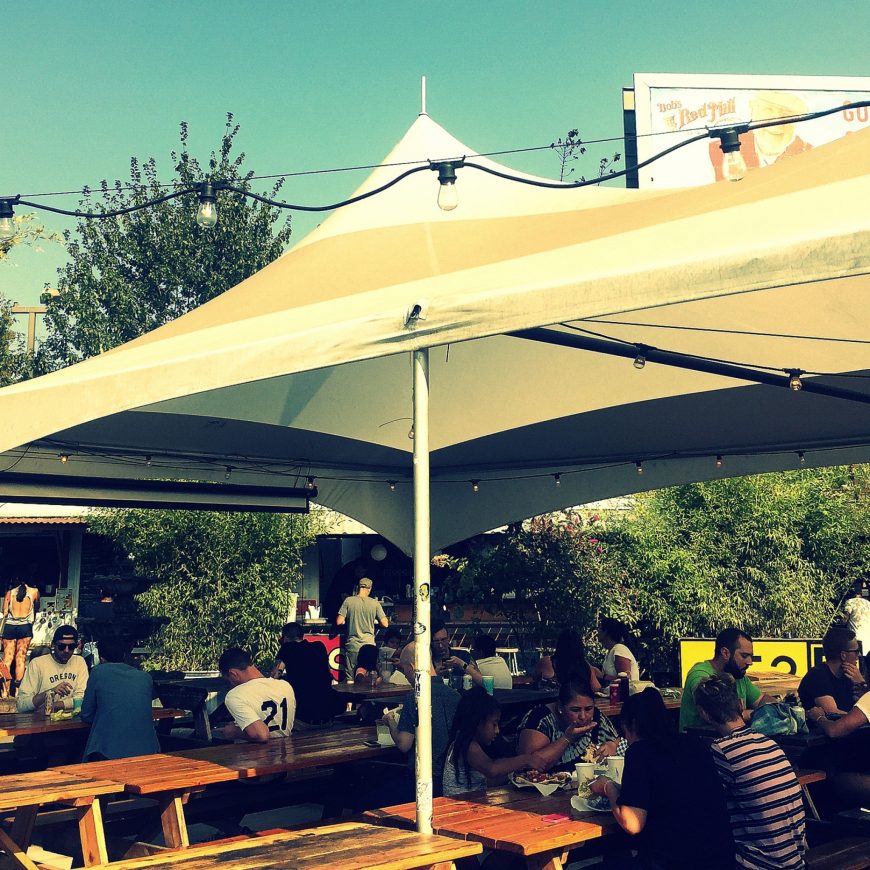 They can be found scattered here and there across the city individually, or in pods, such as Cartopia. There are way too many food carts we loved to name. Click here for a few veggie-friendly ideas.
Many of the most successful food carts tend to move to brick and mortar locations. Take for example DC Vegetarian, a meat-free sandwich shop serving up "seitanic" chili, massive 'steak' & cheese subs, vegan BLTs and Cajun 'chicken' po'boys. Dairy cheese is available for some reason, but all dishes are served vegan by default.
Nong's also started as a humble food cart and now has a busy shop in southeast. Nong serves Khao Man Gai — perfectly poached chicken over rice with a garlicky, flavorful sauce. The dish also comes in a delicious vegetarian tofu version. Nong hand-selects all her ingredients and the chickens come from Mary's Free Range Chickens, which participates in 5-Step Animal Welfare Rating Standards Program with Global Animal Partnership.
For the pescatarians with a conscience there's Bamboo Sushi — the first certified sustainable sushi joint (and B Corp) in the country, if not the world, where the menu is essentially a checklist of sustainable catches. In partnership with the world's leading marine conservation organizations, Bamboo Sushi represents an innovative business that aims to do good for its customers, its community, and the environment, while still earning a profit.
Similarly, QuickFish poke shops only use the highest quality sustainable fish. Visit one of their two locations to satisfy your poke cravings.
Food carts are a fantastic, uniquely Portland take on street food and collective joy of eating.
Take a trip to Portland's first food hall, Pine Street Market, where you'll find nine of Portland's best chefs under the same roof. The 100% plant based ramen at Marukin is how you turn your meat-eating friends into wannabe vegans. Chef Mayumi used a variety of mushrooms and vegetables to create a full bodied broth packed with umami flavors. Each vegan bowl is topped with vegetables to provide a hearty, complex meal. Their noodles are hand made and their ingredients locally sourced.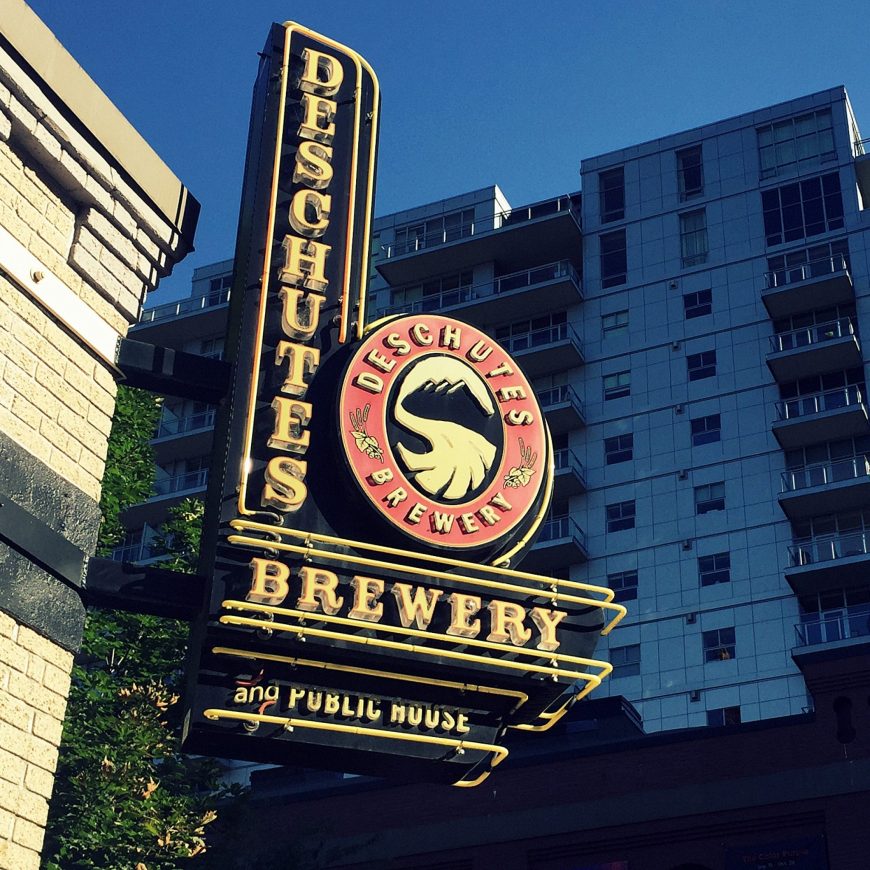 You're probably familiar with Portland-based ice cream maker Salt & Straw, known for their outrageously creative (goats cheese and black olives anyone?), small-batch ice cream. However, you probably didn't know that the brand was born when founders learned that one in seven people in Oregon face food insecurity on a daily basis. Salt and Straw ice cream is made using rescued foods — such as leftover ingredients from restaurants or slightly imperfect-looking veggies rejected by grocery stores.
We also enjoyed Eb & Bean's handmade vegan soft serves with gourmet toppings like organic cacao nibs, local honey and seasonal compotes. Their probiotic-rich dairy and non-dairy almond bases are 100% organic and contain no artificial sweeteners, flavors, preservatives, corn syrup, or GMOs. Find this not-so-guilty pleasure in SE Division and NE Broadway.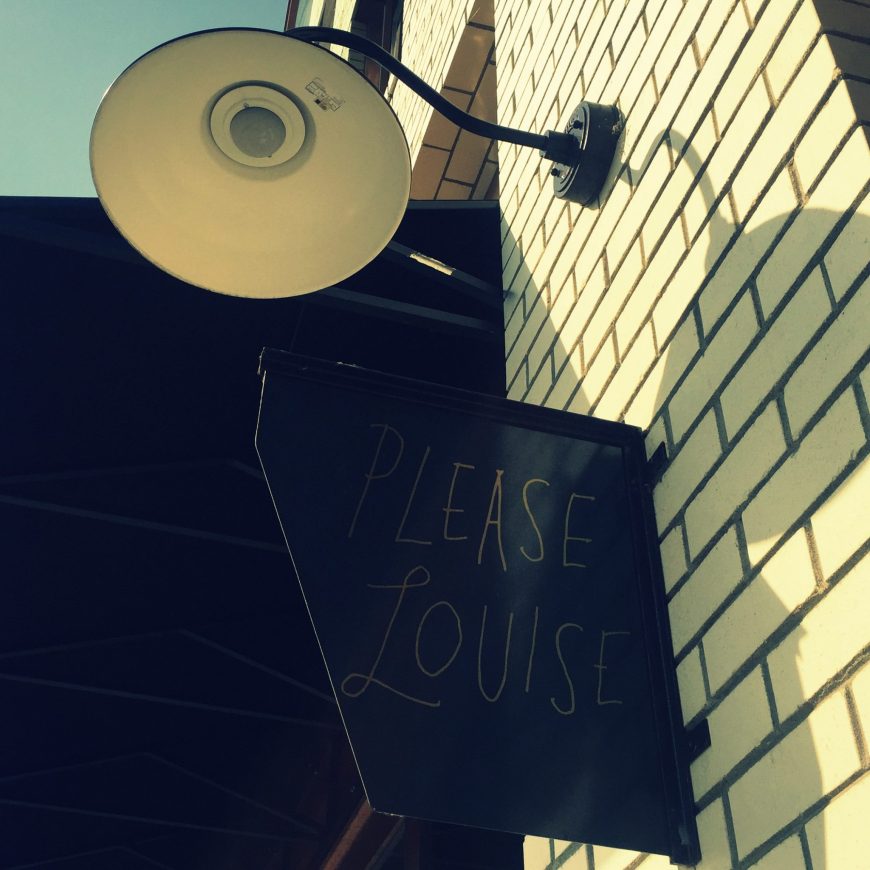 Drink
With more than 60 breweries in Portland, be sure to try some of the best IPAs, sours and lagers the Pacific Northwest of the US has to offer. Here are 3 breweries going about their business in a sustainable way:
The philosophy "do your best and next time do it better" earned Deschutes Brewery the 2015 Oregon Sustainability Award. Through community support, protecting Oregon rivers, reducing waste and managing their resources effectively, Deschutes has also been able to achieve a gold rated certification from Portland's "Sustainability At Work". They partner up with a different nonprofit each month for a program called Community Pints — $1 off each pint of beer sold on Tuesdays goes to the respective nonprofit.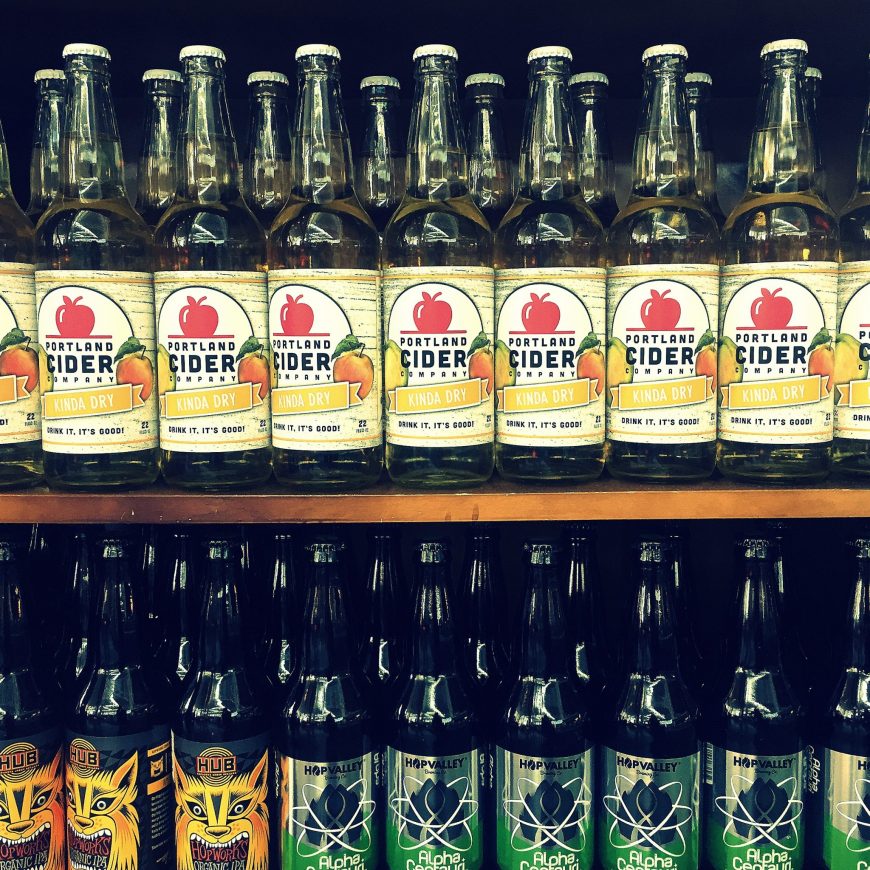 Hopworks Urban Brewery, known as the HUB, takes sustainability to the next level. Not only is the HUB gold certified from Portland's "Sustainability At Work", they are also a registered B-Corp, members of 1% For The Planet and certified Salmon Safe. The HUB's full list of sustainability achievements is long (view them all here). Most of their staff commutes to work by bicycle, walking, public transportation, or carpool. In fact they are a Certified Bike Friendly Business, with extensive bike parking at all locations. One of their brewpubs, BikeBar, can even receive energy from the pedal bikes in the front of the restaurant. Read more on how HUB's Do Good page.
Forward-thinking coffee roasters and brewers in Portland are doing their bit to reduce their carbon footprint.
Widmer Brothers Brewing strives to not only brew the greatest beer in the Pacific Northwest, but to brew it with minimum impact. Widmer boasts an impressive landfill diversion rate, with 99.4% of all waste recycled. Beer, grain and yeast waste from the brewery is recycled as cattle feed. They also boast one of the industry's lowest water usage to beer ratio through water conservation and reuse. Brewing is done using clean, renewable wind-power. They also avoid 4,000 disposable containers annually by providing reusable containers for employee meals.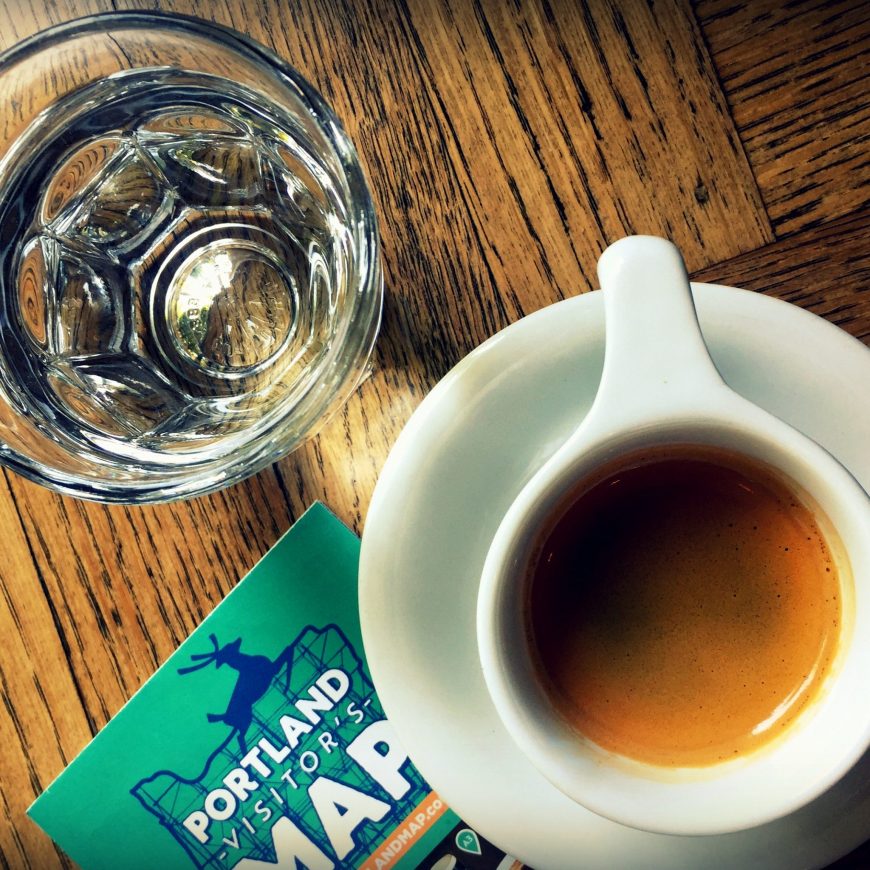 Aside from excellent world class brews, Portland is one of the best cities in the US for coffee lovers. While most specialty coffee roasters obsess over the transformative quality of the drink, it's not every day you find a roasting brand equally focused on the environment. And yet some forward-thinking coffee roasters and retailers in Portland are doing their bit to reduce their carbon footprint.
At the forefront of environmental sustainability, Portland Roasting Coffee built their energy-conscientious reputation by championing the Specialty Coffee Association of America's START program, a comprehensive corporate-grade software used to track energy usage on a per-pound basis. Additionally, the company delivers coffee from the roasting facility to its sellers in Portland on bicycles. It offsets emissions it can't avoid via bicycle through a partnership with the non-profit Trees For The Future, which plants trees in drought-prone Sub-Saharan Africa.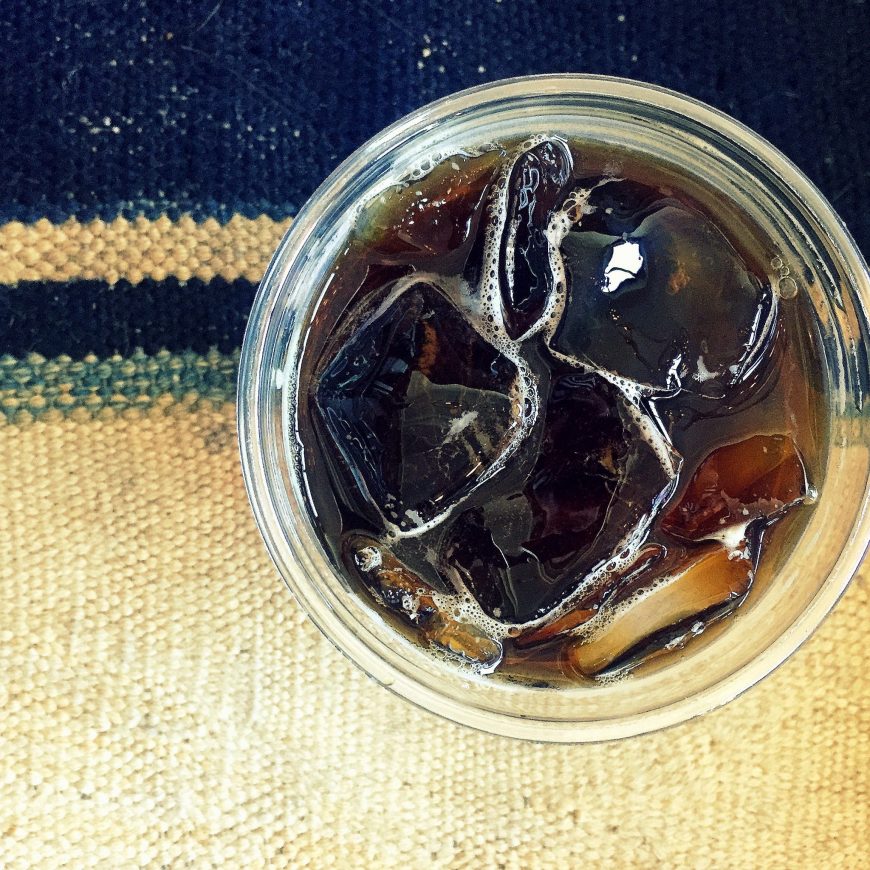 The pioneers of third-wave artisanal coffee, Stumptown Coffee Roasters, still lead by example. Their attitude is to "shoot for sustainability, and not just in the environmental sense. A sustainable coffee producer is someone who is paid fairly for their incredible work, who innovates, develops and improves cultivation and in turn can fetch even higher prices from Stumptown. The more each side of the partnership puts in, the better the coffee gets." You can taste the results of this philosophy in every cup.
See & Do
Portland is green, very green. Both in color and in attitude. Grab a picnic from a food cart and cycle to one of many excellent parks, such as Laurelhurst Park or Mt. Tabor — a city park built over a dormant volcano in southeast Portland.
Washington Park is perhaps the most popular choice. It is home to the Japanese Garden (spanning over 5 acres, the garden features five separate oriental garden styles, a tea house, bubbling streams and wooden walkways) and the famed Rose Garden.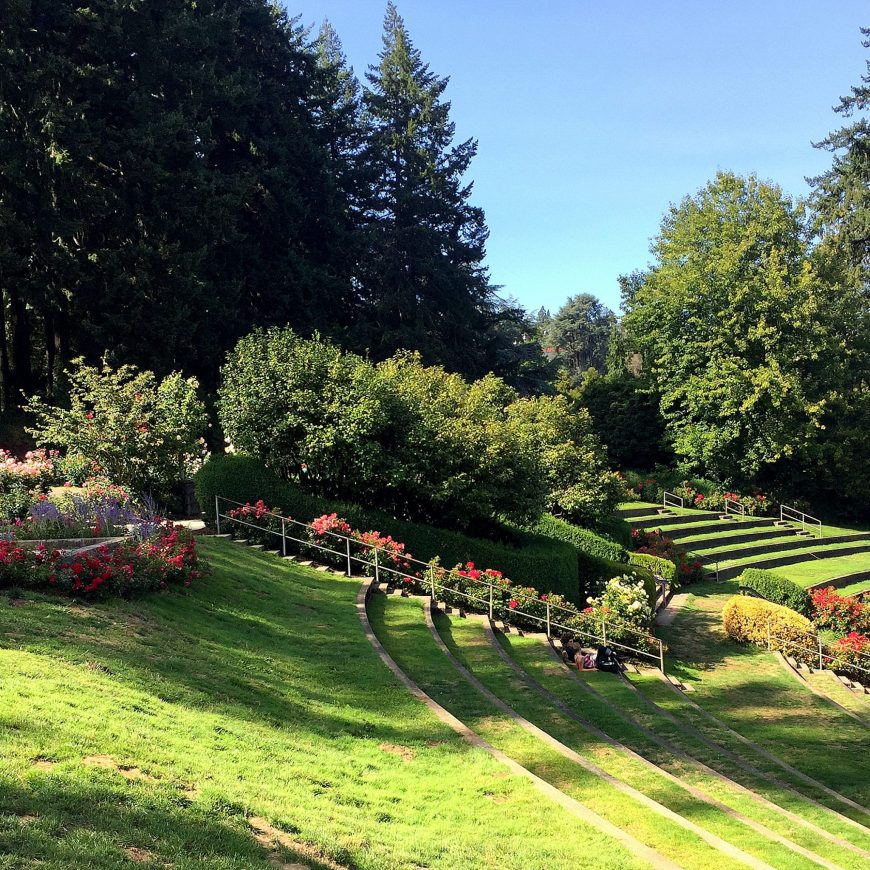 Portland has long had a love affair with roses. In 1888, Georgiana Burton Pittock, wife of publisher Henry Pittock, invited her friends to exhibit their roses in her garden; thus the Portland Rose Society was established. By 1905 Portland had 200 miles of rose-bordered streets and came to be known as the 'City of Roses'. Today the public park known as the Rose Garden is home to over 10,000 roses. Visit on a clear day for a view of Mt. Hood.
Another garden worth visiting is the Lan Su Chinese Garden in Chinatown, particularly enjoyable when the flowers come into bloom in spring months. It's a beautiful setting with lush gardens, picture-perfect flowers and oriental structures.
Forest Park is an urban escape into nature. At 80 square miles full of trails and wilderness, you'll forget you're in the middle of a bustling city. Our favorite hiking spot within city limits, by far. A highly recommended quick morning workout route is the part of Wildwood Trail up to the beautiful Pittock Mansion — Portland's finest historic house museum with stunning gardens and panoramic views over the city.
Portland is green, very green. Both in color and in attitude.
There is a dozen bridges connecting east and west banks of Portland. Walk or cycle down the east bank esplanade along the undulating Willamette River to appreciate their impressive architecture.
Enjoy a leisurely stroll over Tilikum Crossing — the Bridge of the People — a modern pedestrian-, bike- and public transit-only bridge. Or head over to St. John's Bridge for the sunset. Its dramatic arches are reminiscent of Gothic Cathedrals, and Cathedral Park at its feet is perfect for an afternoon picnic.
You can also easily spend a day wandering around Portland just looking at all the incredible street art. You'll find everything from huge murals to small pockets of art in hidden alleyways. Take a look at the Portland Street Art Alliance and their useful map of artwork locations.
Check out our Eco Oregon Guide for vineyards, waterfalls and other things to do out of town.
Shop
Whether you're planning a souvenir shopping spree, stocking up on local brews and coffees to bring back home, or just picking up snacks on the go, make sure you bring a reusable bag with you. Portland made us very happy by issuing a city-wide ban on plastic bags back in 2011. We previously listed some reusable bag ideas here.
At New Seasons, the ultimate Portland neighborhood store, they go one step further and participate in the local Go Box initiative — the city's first and only reusable container service that eliminates single use disposable containers.
This 'grocers with a heart' aims to buy from as many local providers as possible, championing the regional food economy. They also do their bit to inspire environmental stewardship, support nonprofits, and encourage entrepreneurship through Local Finds and Partner Brand programs. Why not fill up a (reusable) box with their salad bar delicacies before heading to one of Portland's parks for a picnic.
If you're around Downtown on a Saturday morning, an unbeatable alternative is the excellent weekly Portland Farmers Market. It's a nonprofit operating six vibrant market locations and providing a direct connection to more than 200 local vendors, including farms, nurseries, bakeries, meat and seafood providers, cheese makers and specialty food producers.
You'll also find food trucks and live music, which makes for a great morning out and people watching. Look out for local Oregon hazelnuts and anything with the delicious marionberry.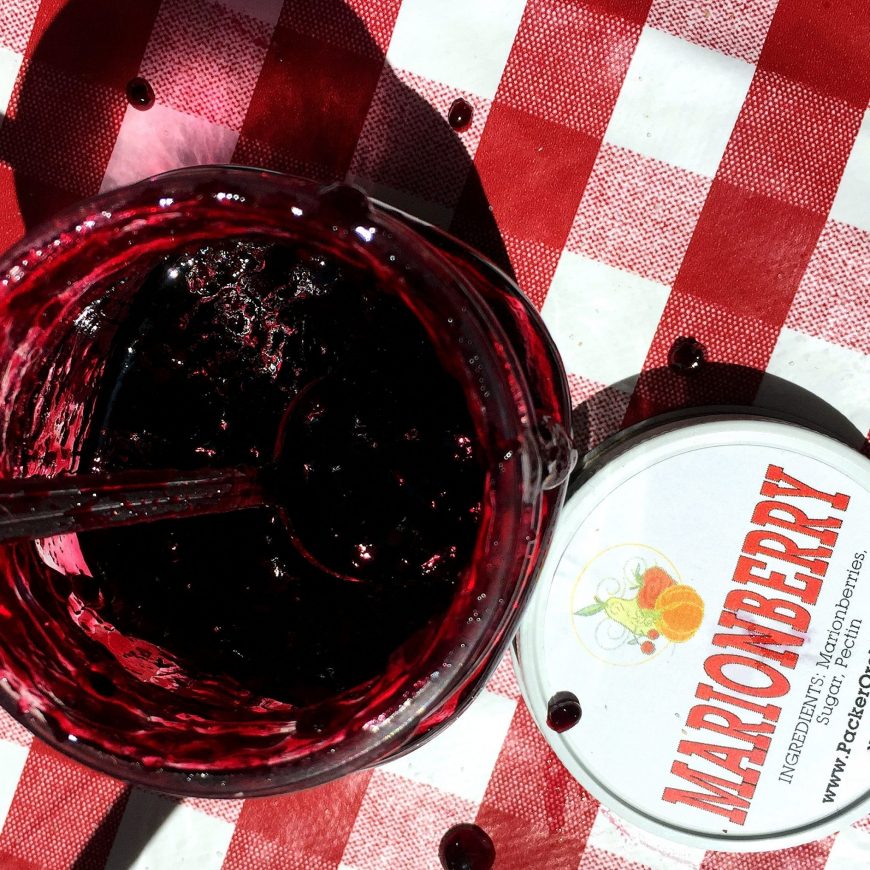 Powell's City of Books is the largest used & new bookstore in the USA and well worth a visit, not just for book lovers. It's not quite a city but the store is massive — they even provide a store map to navigate through the floors and genres. Grab a good old paperback guide to Portland and plan the rest of your stay while sipping a latte in the on-site cafe. Check the schedule for frequent literary events and readings.
Go, visit the Rose City, support their most responsible initiatives, and help keep Portland weird, green and awesome.
Located just across the street from Powell's Books, Union Way is an arcade that's home to several independent shops and boutiques including Danner — the Portland-born boots brand; or ethically made Merino wool apparel for sports and outdoor activities — Icebreaker. And there's always the CSR champion Patagonia right around the corner.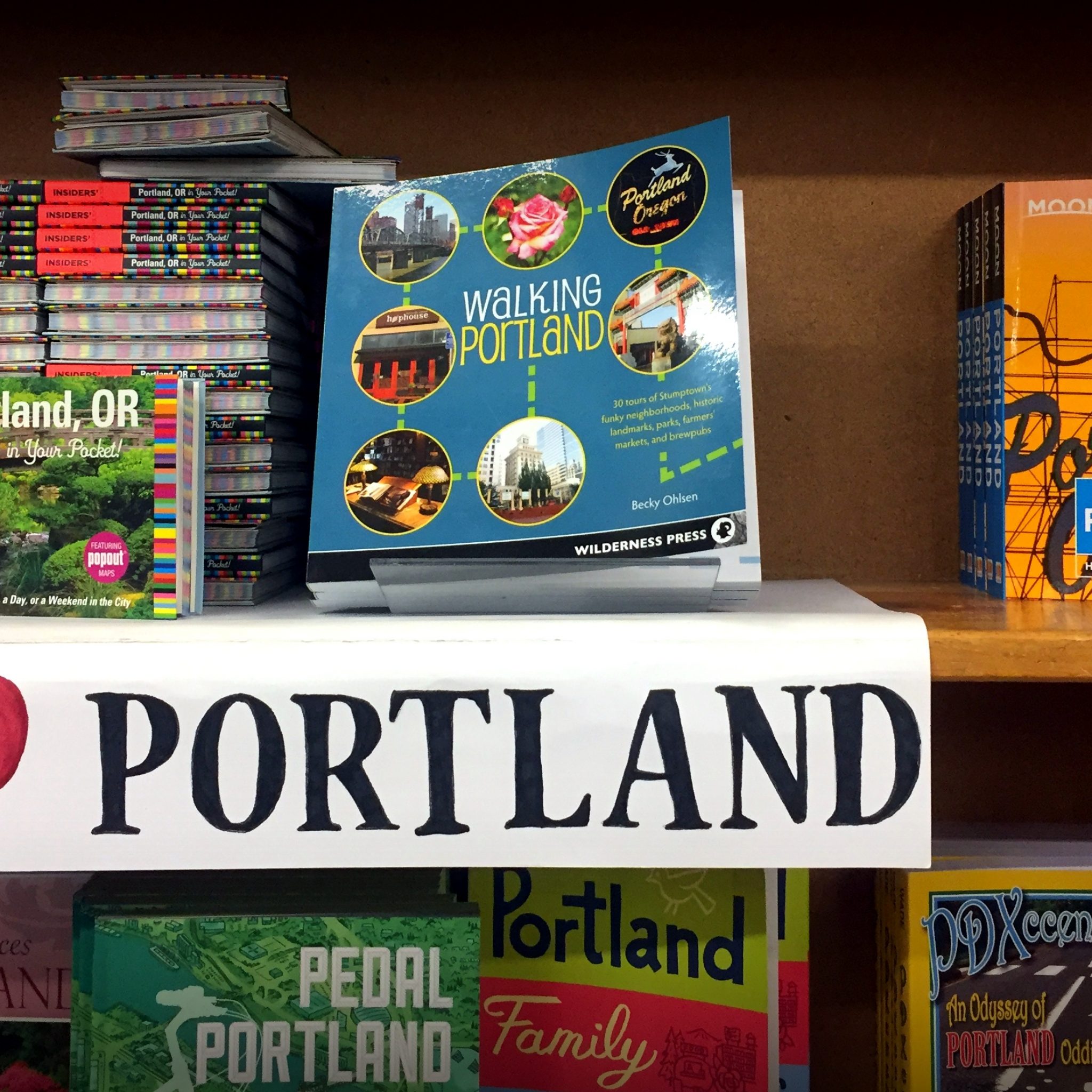 More well curated independent shops can be found along SE Division Street and NE Alberta. The latter hosts Last Thursday street festival with all the local art, music and food you could want, in case you happen to be in town on a last Thursday, check it out.
We loved the Frock Boutique, a cute store stocking clothing & accessories for women, men & kids made by local, independent designers. Eco Vibe Apparel features fabrics and products that are ethically produced, jewelry and accessories that are locally made from recycled and natural materials, and they donate 1% of all of sales to 1% For The Planet to ensure they are always giving back to environmental causes.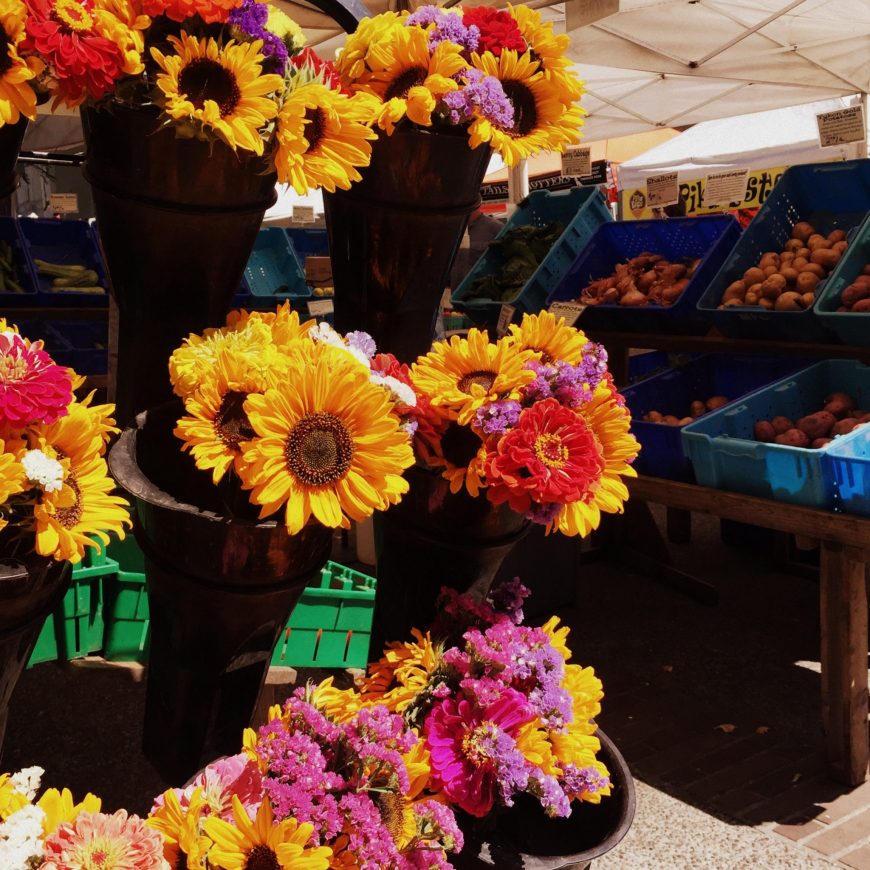 If you need to pick up gifts for the little ones, head to Grasshopper — children's emporium specializing in organic & American-made apparel and non-toxic toys.
For Portland gifts for grown ups, Made Here in the NW Pearl District is your destination. Everything in the shop–from apothecary goods to clothes to kitchen ware–is made right here in Portland. Each month, Made Here supports a different non-profit organization, matching donations in store. This month, they proudly donate to Save Our Wild Salmon — every dollar donated by customers will result in a $2 donation.
Go, visit the Rose City, support their most responsible initiatives, and help keep Portland weird, green and awesome.